1.
When they embraced each other's weirdness at work: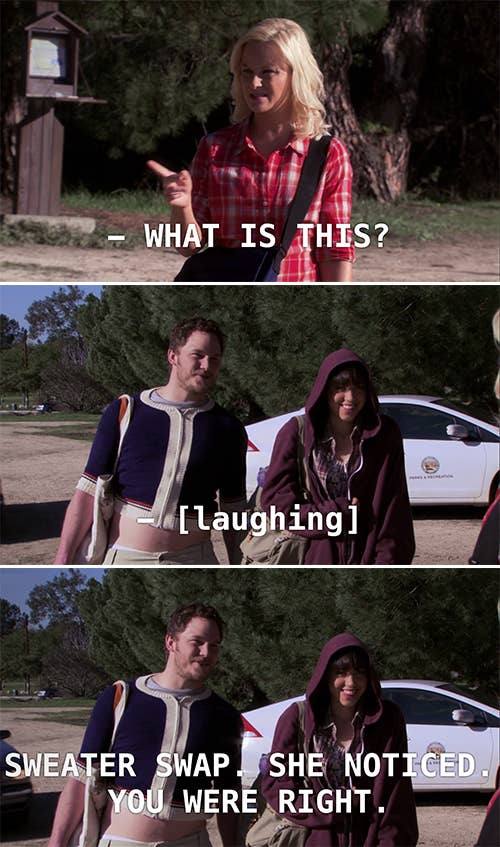 2.
When they refused to let adulthood be boring:

3.
When April got jealous, so Andy did everything he could to make it right: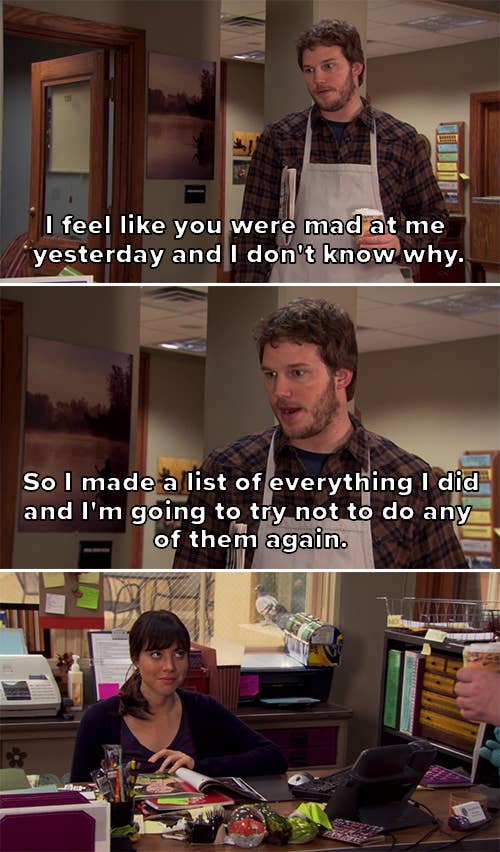 4.
When they balanced each other out perfectly.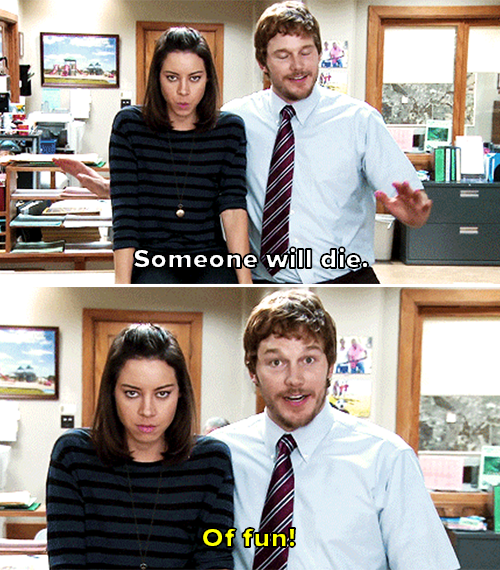 5.
When they fully embraced their alter egos — Janet Snakehole and Burt Macklin:

6.
When Andy wrote April very, very interesting songs like this one:
7.
Or even a whole album: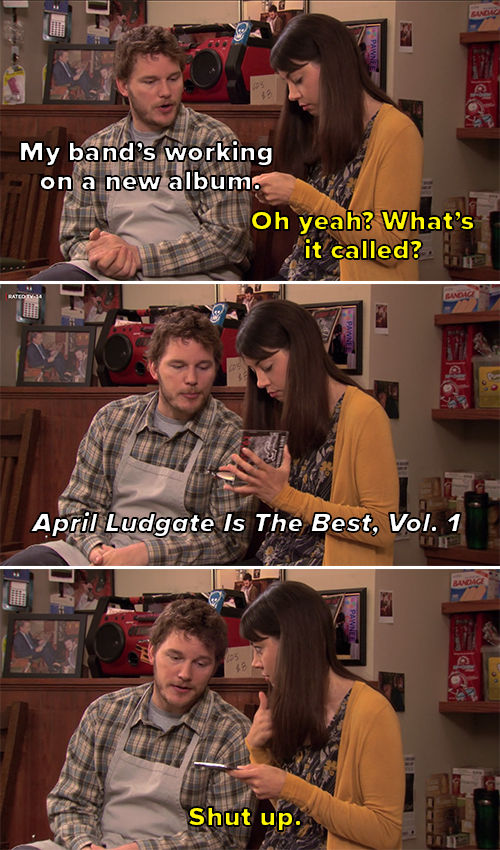 8.
When they admitted they liked each other and celebrated with a high five: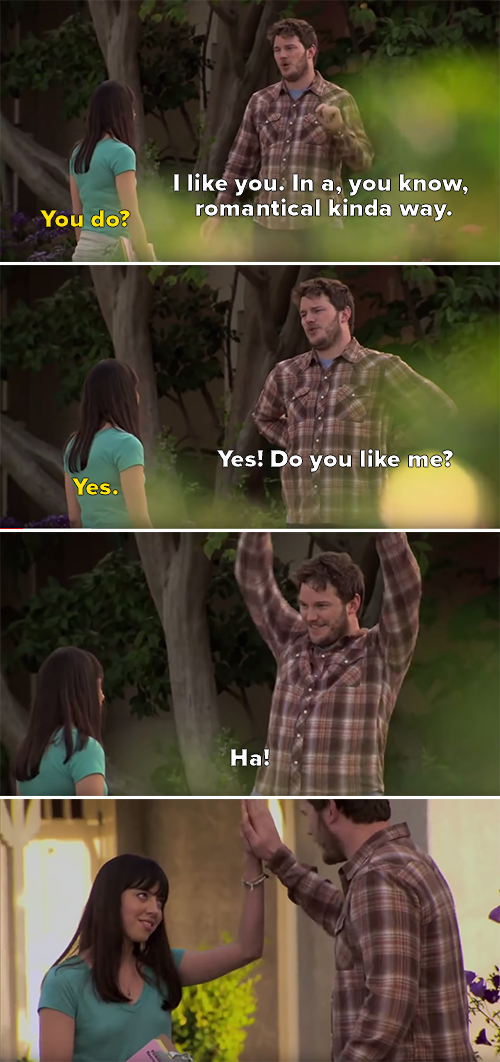 10.
When April's wedding vows were honest and perfect: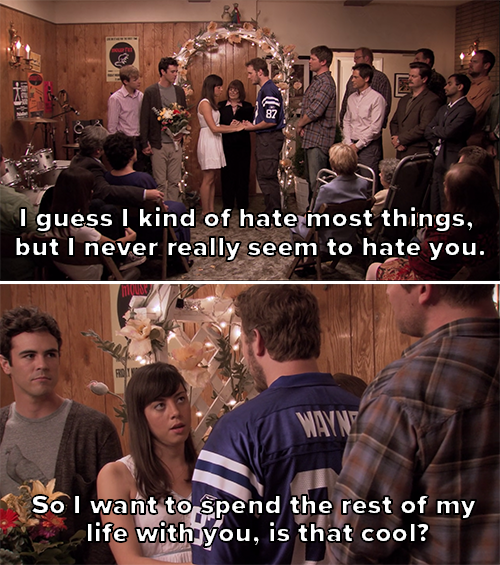 11.
When Andy tried his best to protect April from a swarm of bees: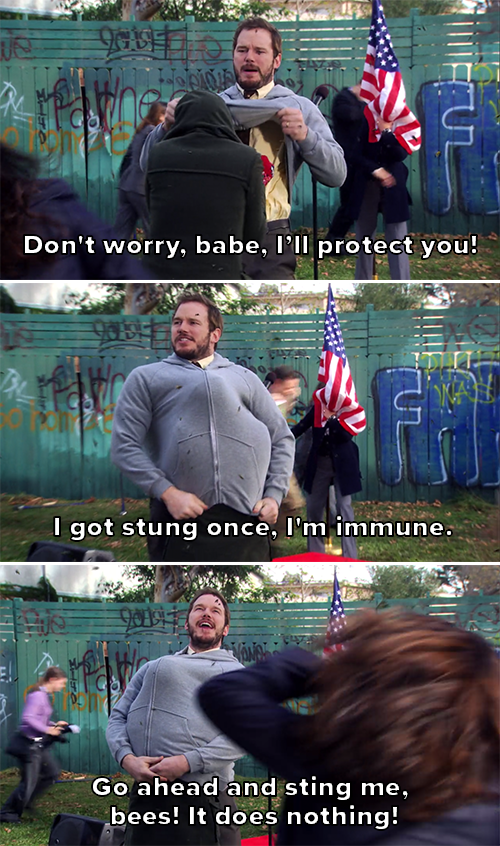 12.
When they made long distance work while Andy was abroad: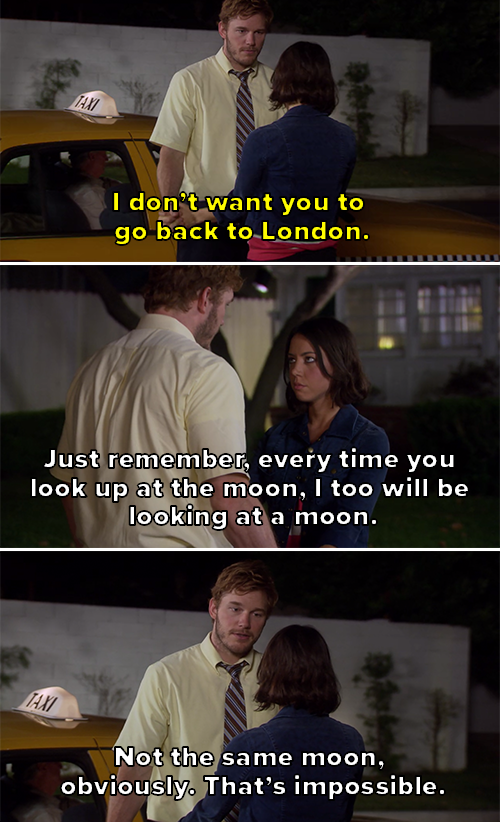 13.
And when Andy surprised April because he missed her:

14.
When they refused to grow up: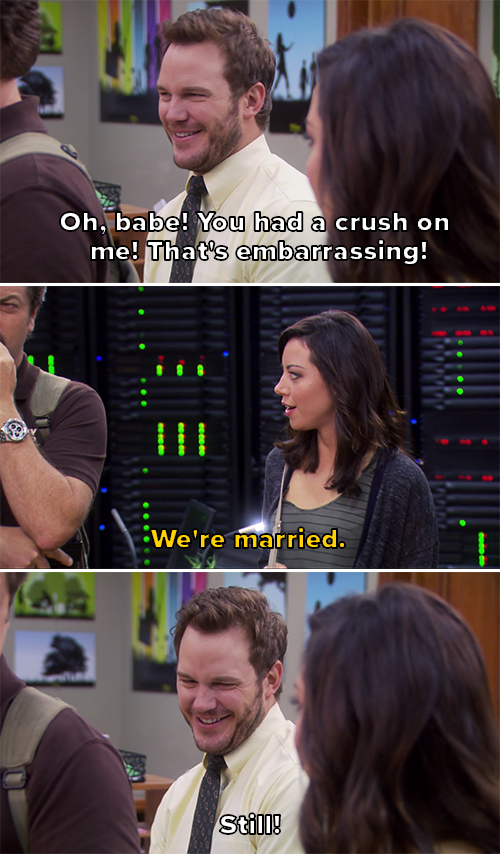 15.
When they took April's dad's car and drove 30 hours to the Grand Canyon to complete Andy's bucket list:

16.
When they made giving birth ~spooky~: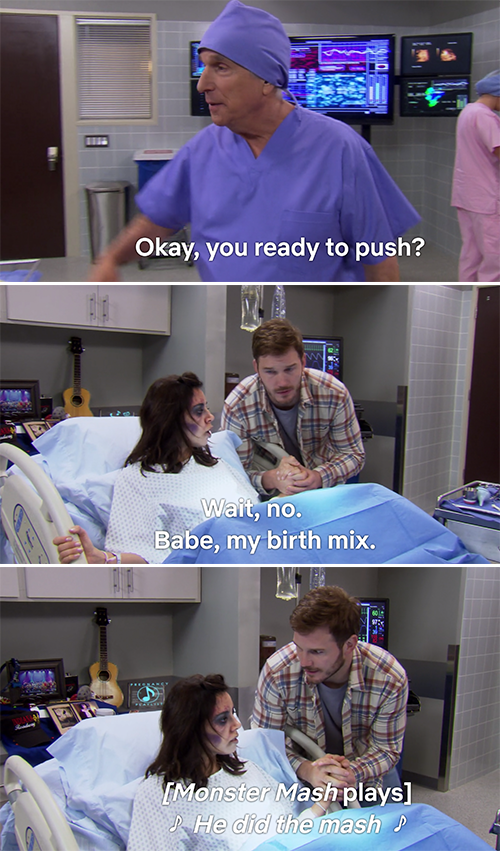 17.
And finally, when they gave their son's name their signature April and Andy flair: