This post has not been vetted or endorsed by BuzzFeed's editorial staff. BuzzFeed Community is a place where anyone can create a post or quiz.
Try making your own!
The Saddest Moment In Cinematic History, And I'll Never Get Over It
WARNING Potential spoilers for Jurassic World: Fallen Kingdom
ICYMI, Jurassic World: Fallen Kingdom opened June 22nd and has dominated the box office, earning over $250 million in its first two weeks of release.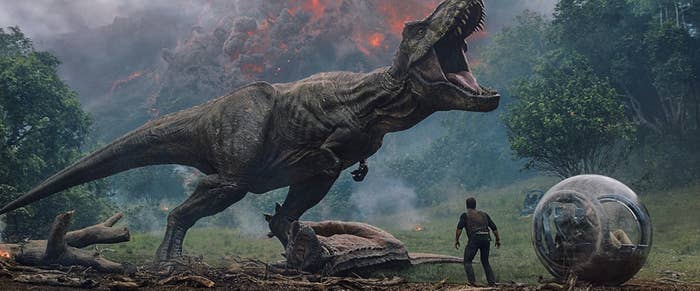 The film is the second in the newest trilogy of the Jurassic Park franchise, which first premiered 25 years ago.
The new film includes many homages to its predecessors by references, and even bringing back some beloved characters from the original films. Including Jeff Goldblum reprising his role as Chaotician Dr. Ian Malcom, and B.D. Wong returning as Chief Geneticist Dr. Henry Wu, the (albeit) genius yet equally insane scientist responsible for the creation of the Indominus rex from the first Jurassic World as well as the first film, Jurassic Park and created the method for creating the dinos in the first place.
The film takes place three years after the events of the first Jurassic World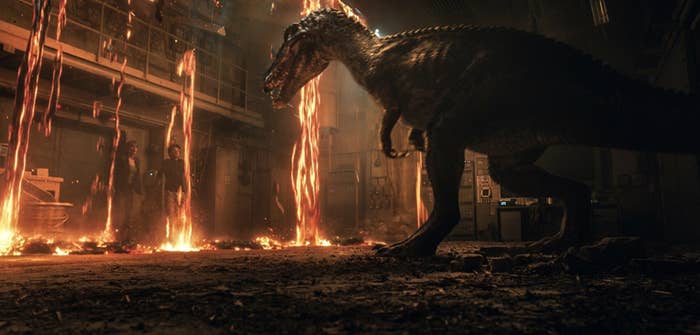 In a desperate effort to save the once-extinct species, a wealthy estate owner enlists the help of Claire Dearing (Bryce Dallas Howard) and Owen Grady (Chris Pratt) to help.
Fast forward, after double crossings, tranquilizers, and a nasty run in with a Baryonyx in a lava-filled bunker, Claire, Owen, and their comrades manage to escape the island before it is consumed by liquid hot maga and volcanic debris.
So, great, they've escaped. We can move on to the next action-packed act of the film, right?
As our heroes safely sail away from the safety of a large barge, they take one last longing glaze at Isla Nublar, and I reallyyyyy wish they didn't...
The gentle giant lets out one last roar before his silhouette is engulfed by the ash cloud that is barreling towards him. We are left with one last glance at the magnificent reptile and his last desperate roar before the barge's rear door closes, leaving us with a brachiosaurus-sized hole in our hearts.
I have not, and perhaps will never forgive director J.A. Bayona for including this scene (though artistically, I understand why). It's symbolisim is more than just the death of a dinosaur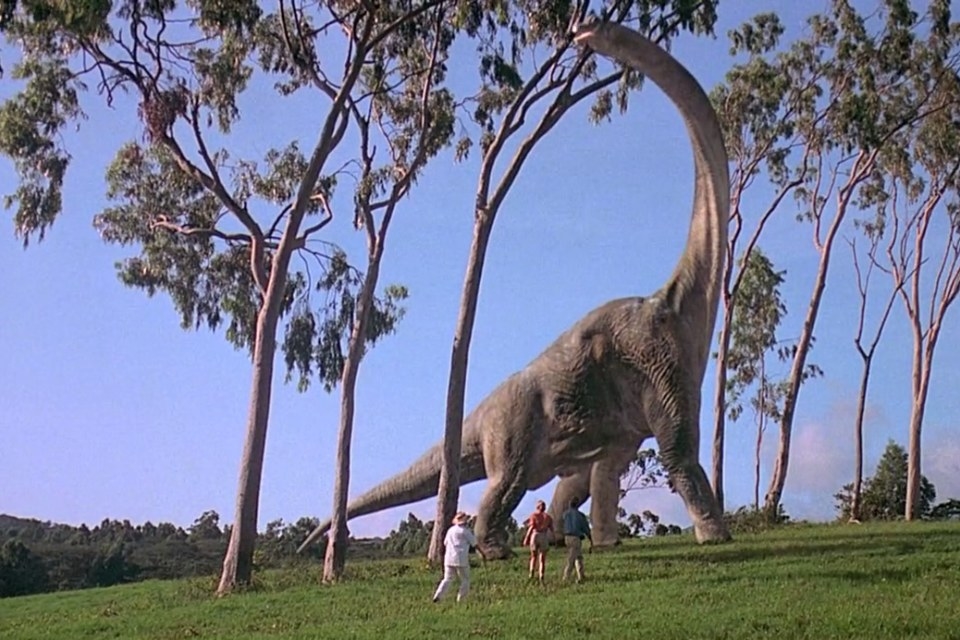 Bayona tells Heat Vision, "That scene represents the ending of a dream that started 25 years ago... You are telling the ending of that island and the ending of that dream."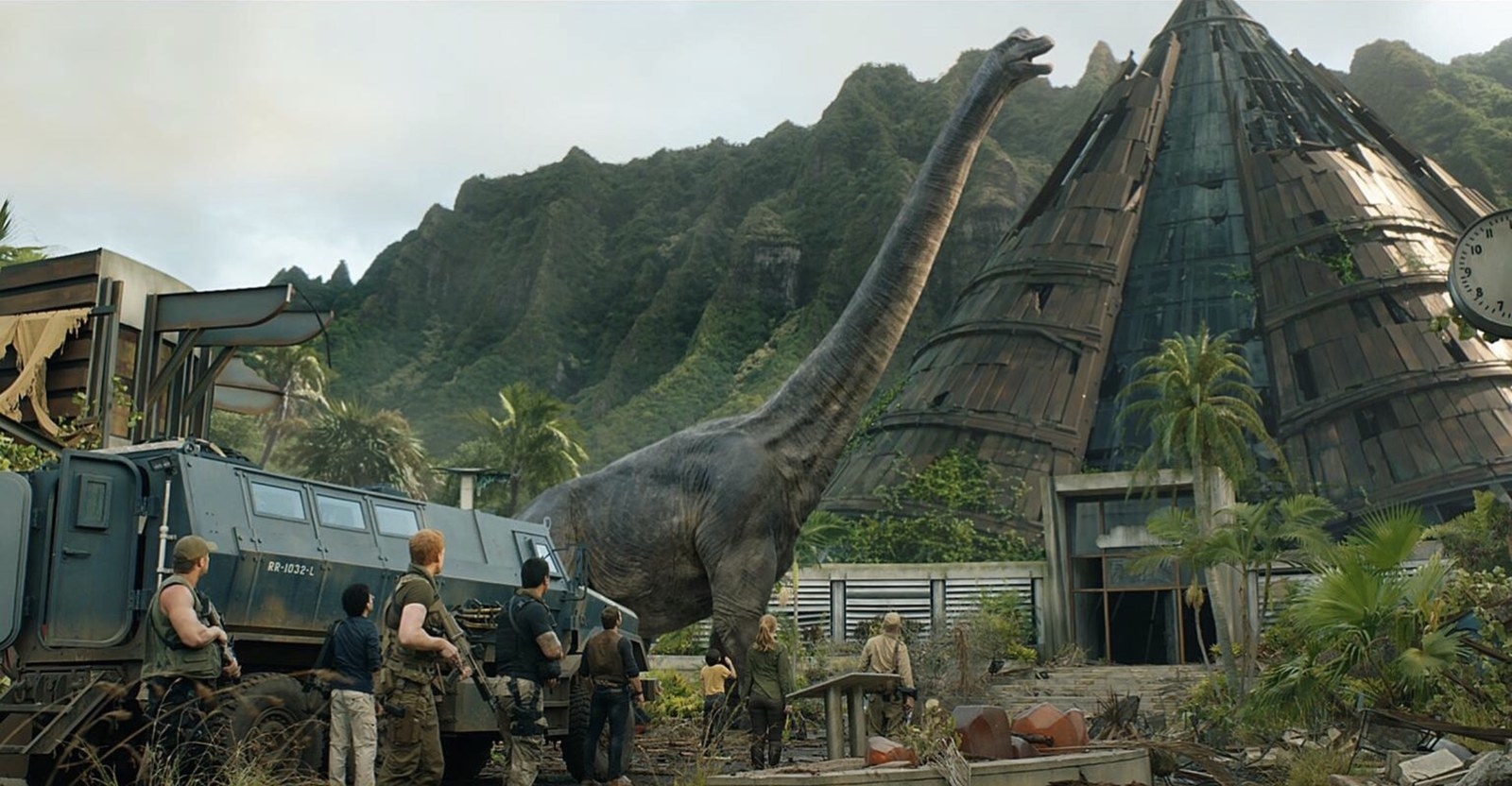 So chalk our brachiosaurus up there with Old Yeller, Musafa, Dumbledore, and the ever-extensive list of the saddest movie deaths ever.