It's hard to believe it's been 25 years since we were first introduced to the Hill family of Arlen, Texas.
Then we meet Hank's other family, the guys from the alley.
The show ended back in 2010, but thanks to streaming and memeing, it's only gotten more popular.
1.
"That's my purse — I don't know you!"
2.
Hank accidentally smoking weed.
3.
"I'm a little worried about being a slut."
4.
"I'm a proud, ignorant woman."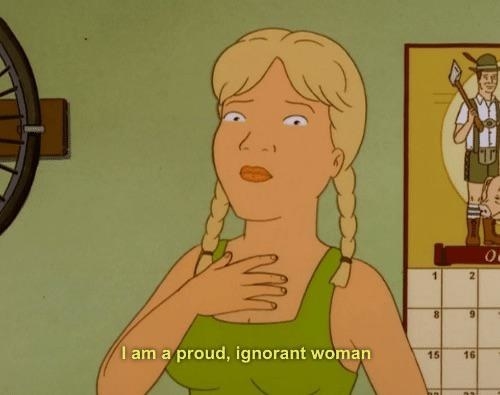 5.
Dale throws his pocket sand.
6.
Bobby's got gout.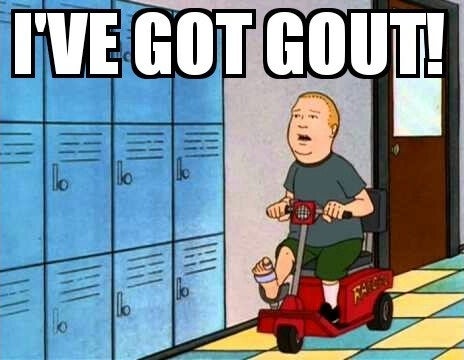 7.
"Can't you see I'm knitting?"
8.
When Peggy thought Dale and Nancy wanted to be swingers.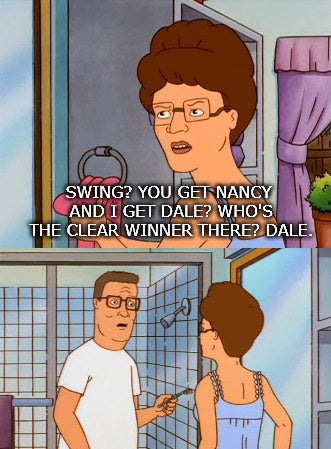 9.
Peggy and Dale's joint business venture.
10.
Bobby introduces the Propaniacs.
11.
Bobby gets into modeling.
12.
John Redcorn gets real about Thankgiving.
13.
Hank discovers Bobby's a great shot.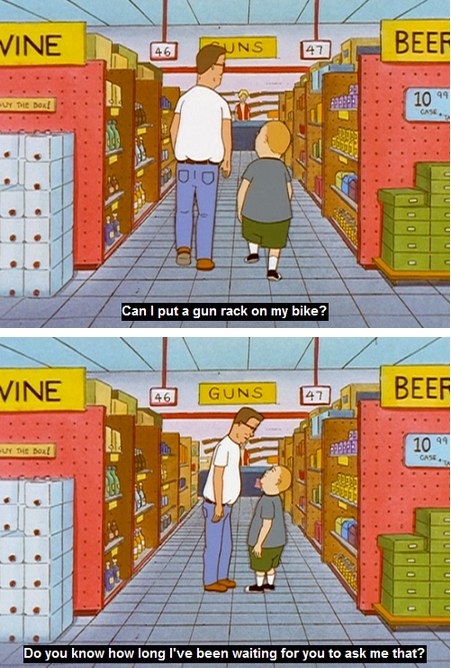 15.
Hank is introduced to vidya games.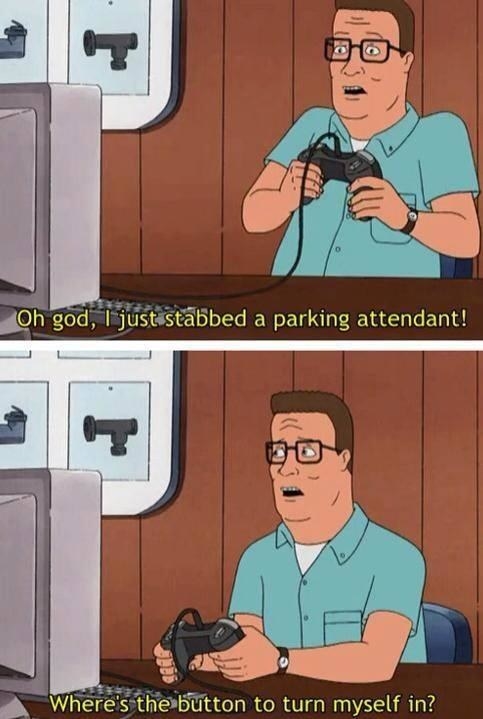 16.
Peggy, Nancy, and Dale steal a news van.
17.
Hank Hill was born prepared for this moment.
19.
Hank introduces baby Bobby to steak.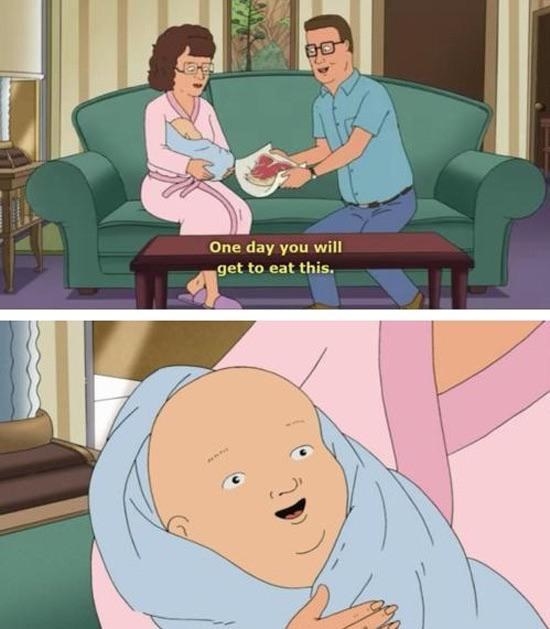 20.
Bobby dances for Cotton.
21.
Bobby shares his prayer with the family.
22.
Bobby tries ADHD medication
23.
Meeting Dale's dad at the rodeo.
24.
The Hills meet the extended Dauterive family in New Orleans.
25.
Peggy's foot modeling goes wrong.
I'd love to hear your favorite King of the Hill moments I missed, so sound off in the comments!