The Fresh Prince of Bel-Air was one of few shows that beautifully mastered serious topics and serious comedy in a way that didn't feel cheesy or inauthentic, while also sharing Black experiences with a mainstream audience.
It showcased a family of unique personalities that was largely successful but still came across as sympathetic and relatable. It launched careers, broke records, and for so many of us, it was a staple of our childhoods.
1.
The pilot comes in hot with this perfect moment to set the scene for Will and Ashley's tight bond.
2.
Will and Uncle Phil's first showdown also proves the show is going to be about more than just laughs.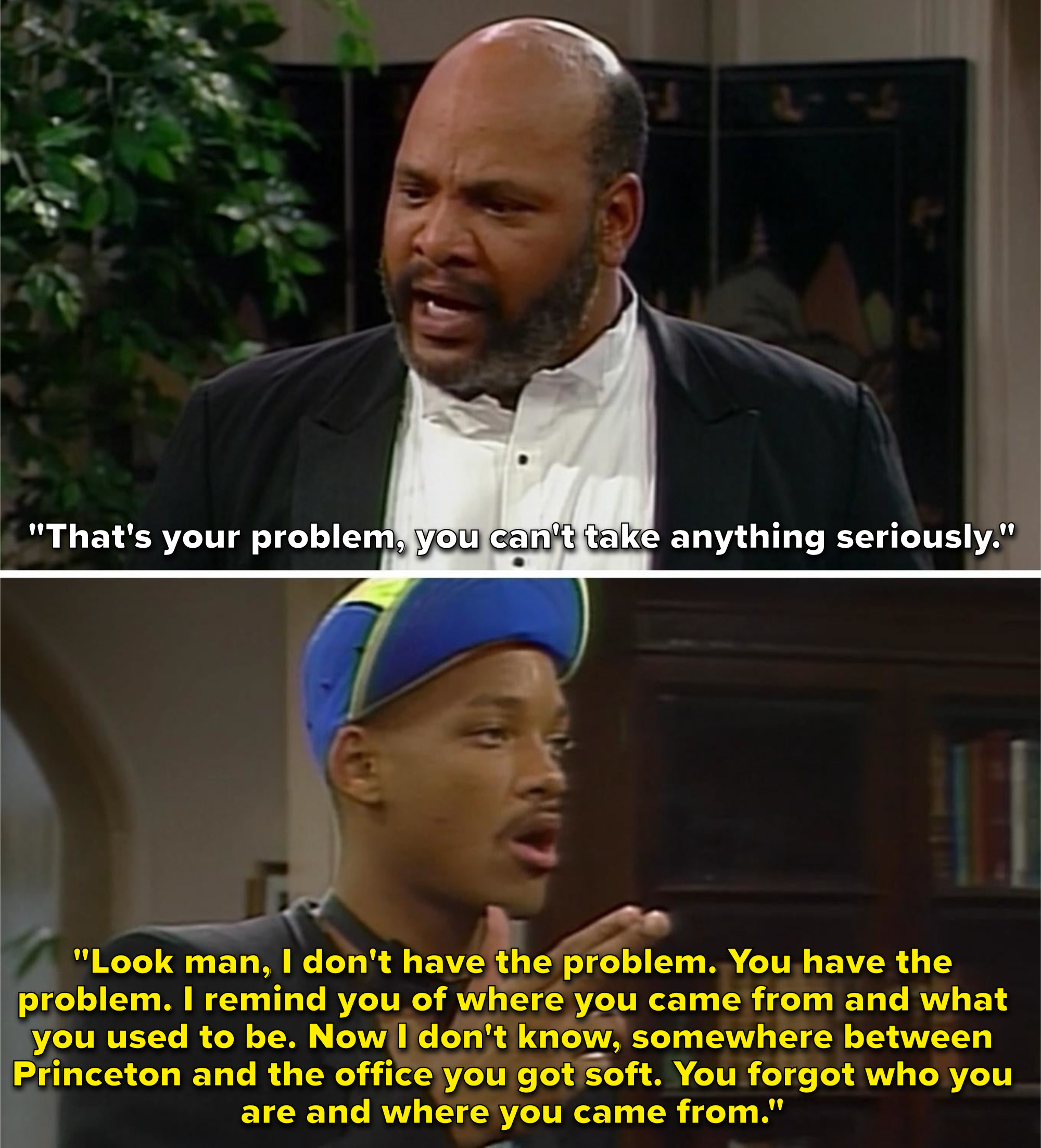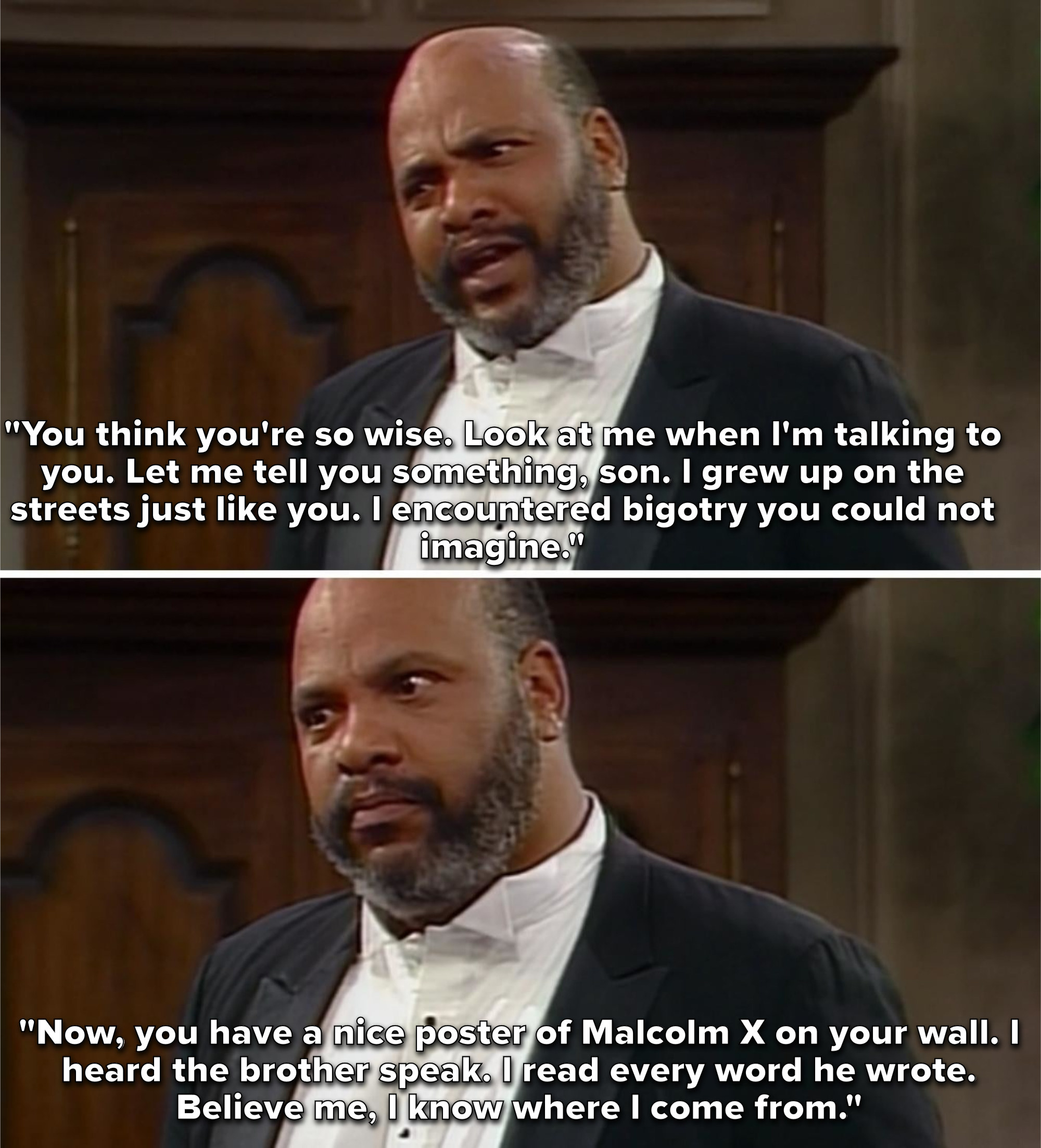 3.
Will and Carlton get pulled over and accused of stealing a car by police, and Uncle Phil has to let everyone know about themselves.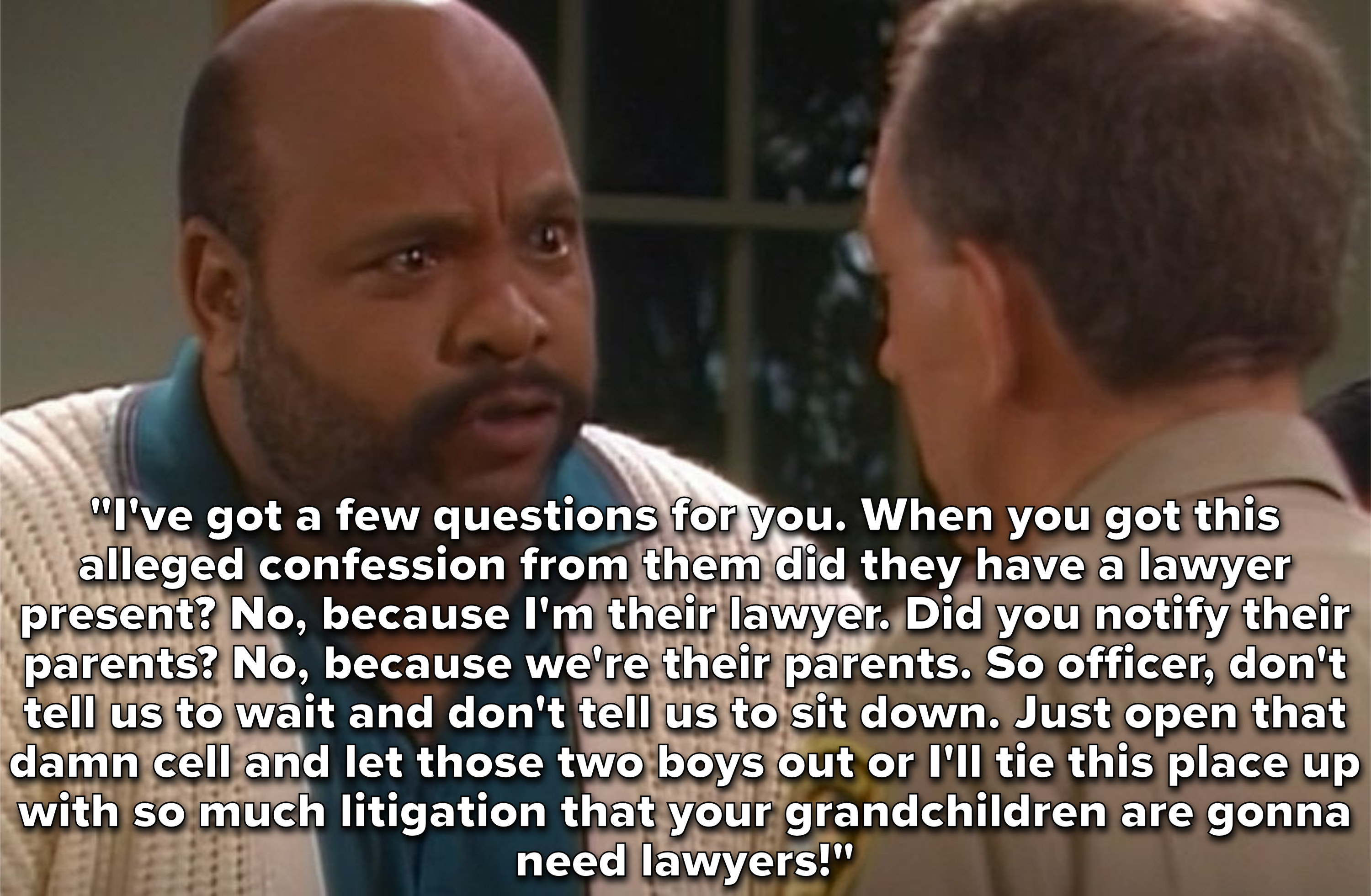 4.
Will helps Ashley deal with a bully.
5.
Will gets stuck in the basement with his date, played by the iconic Tisha Campbell.
6.
When Aunt Viv showed the girls HOW IT'S DONE in that dance studio.
7.
When Hilary, Janice, Vivian, and Helen are talking about Janice's possible pregnancy and Hilary is a sex-positive queen.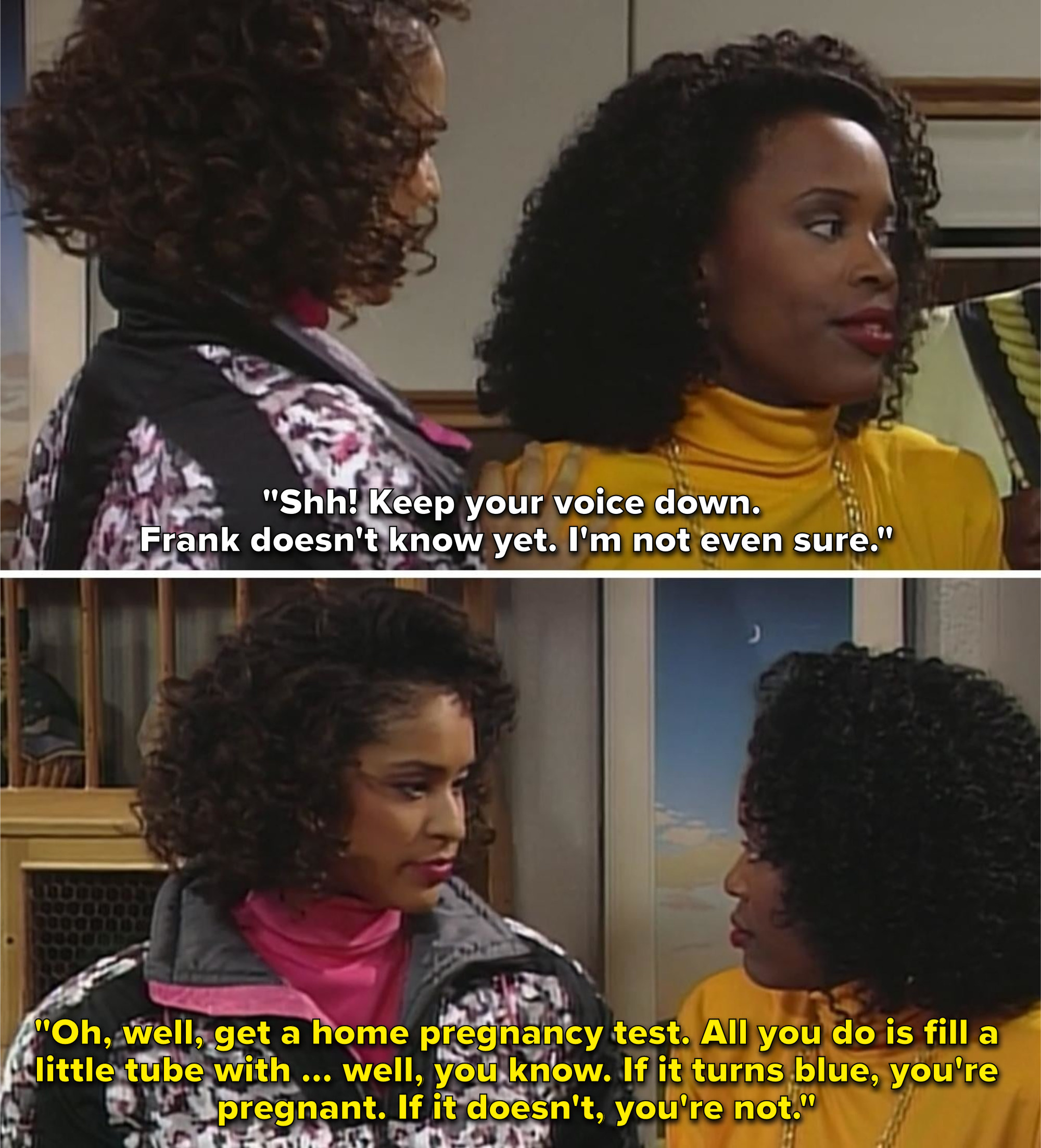 8.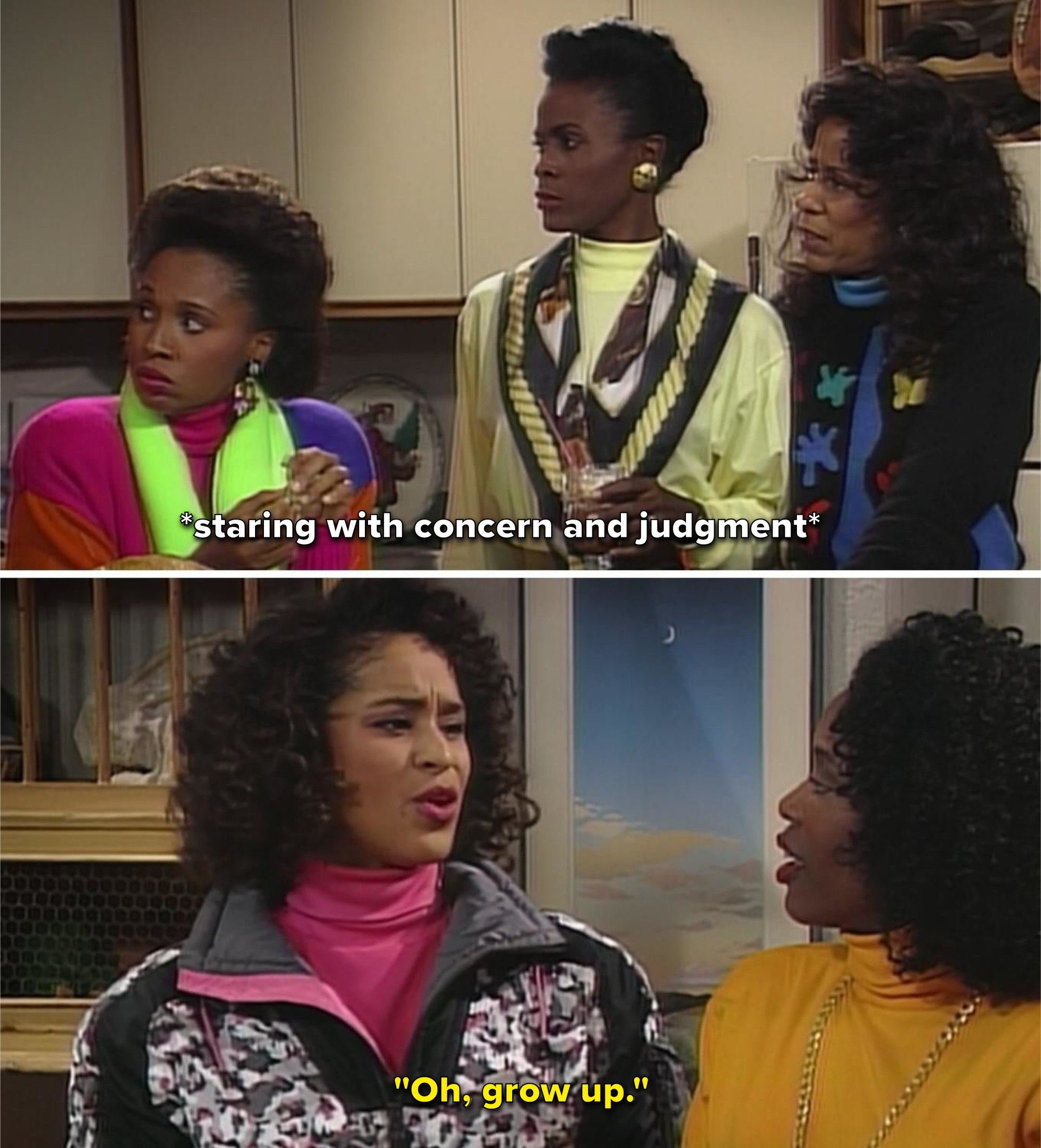 9.
When Carlton first hits his dance to "It's Not Unusual."
10.
Geoffery wins the lottery.
11.
Carlton accidentally does speed he found in Will's locker and he has to come clean.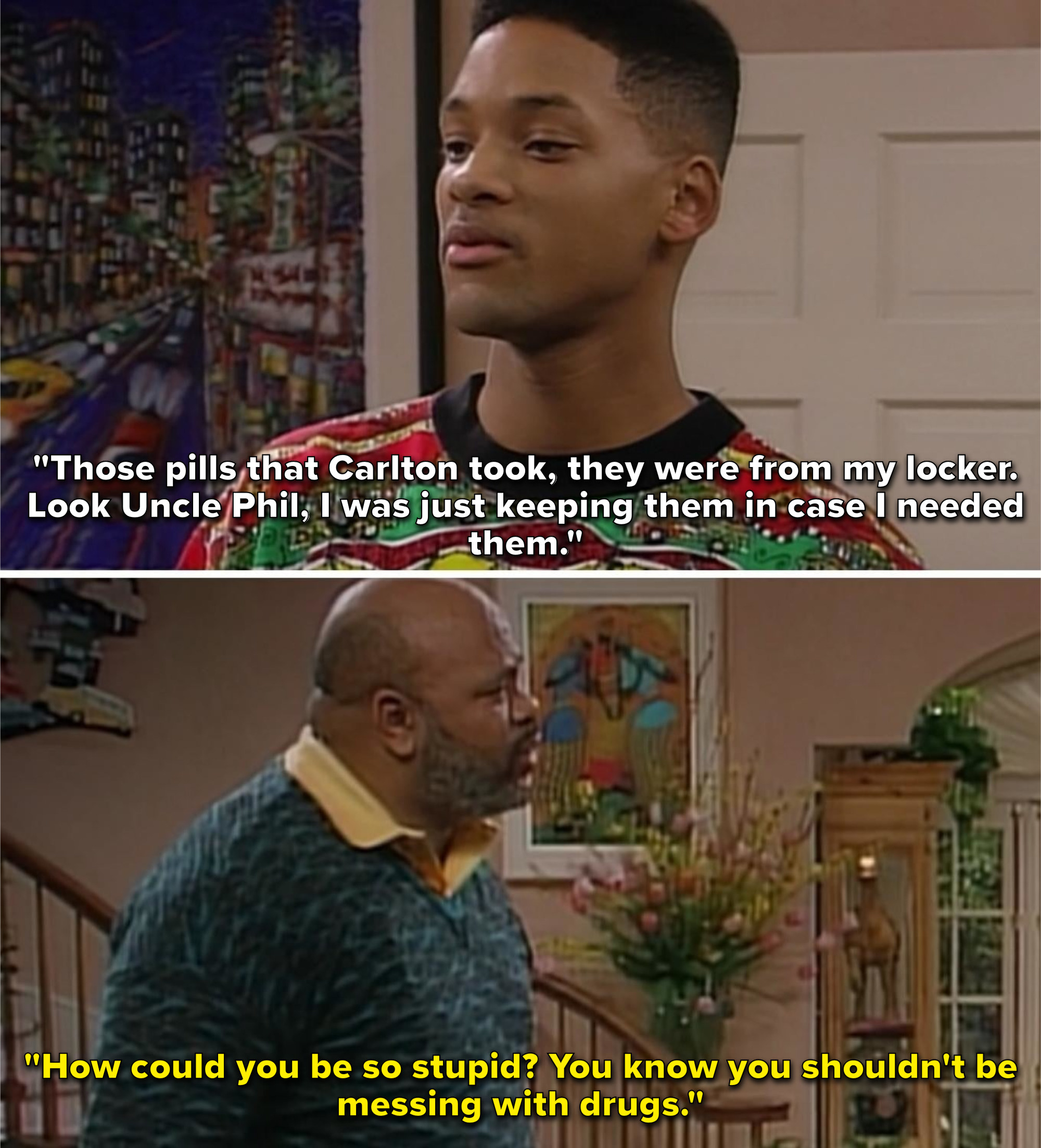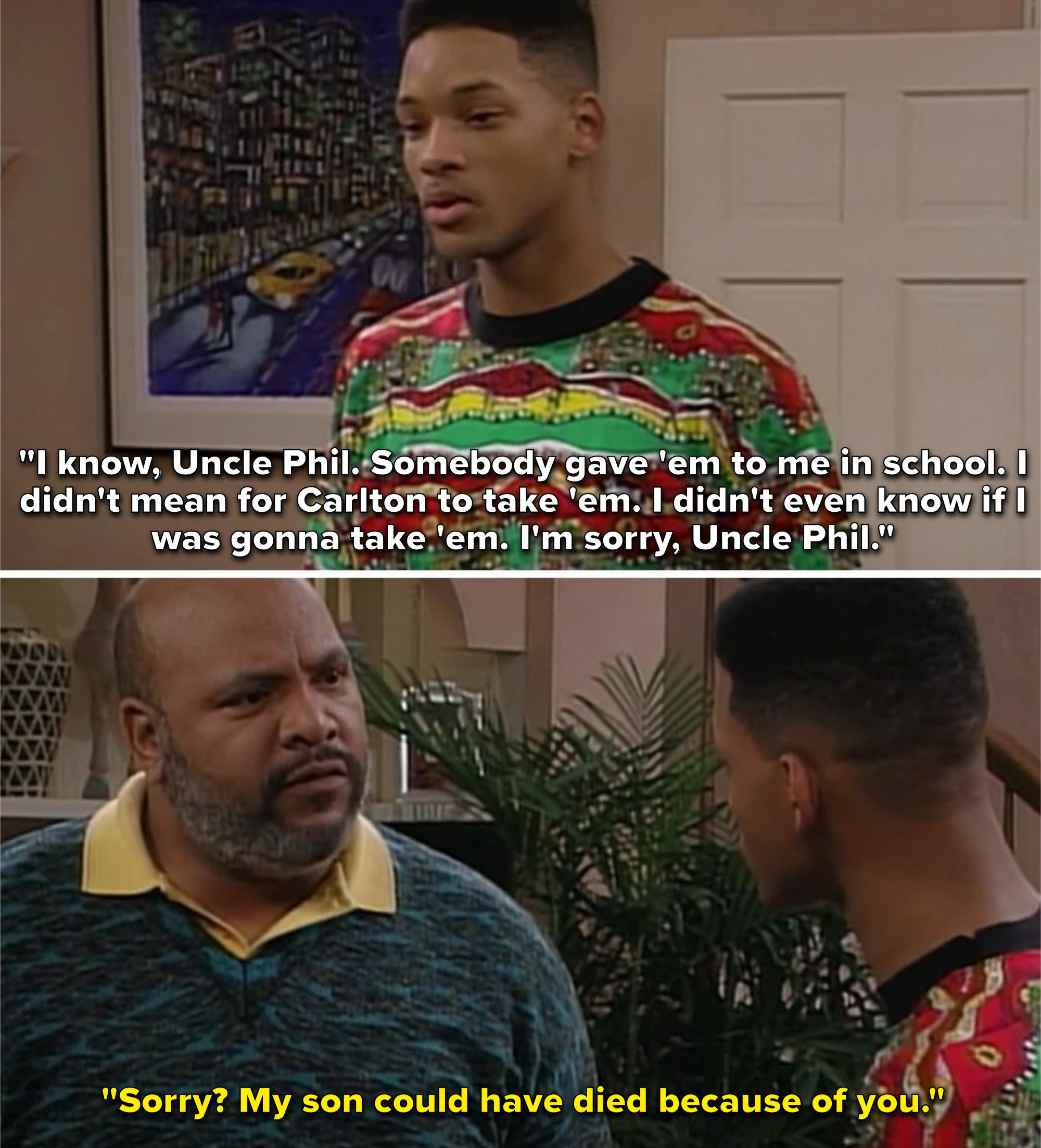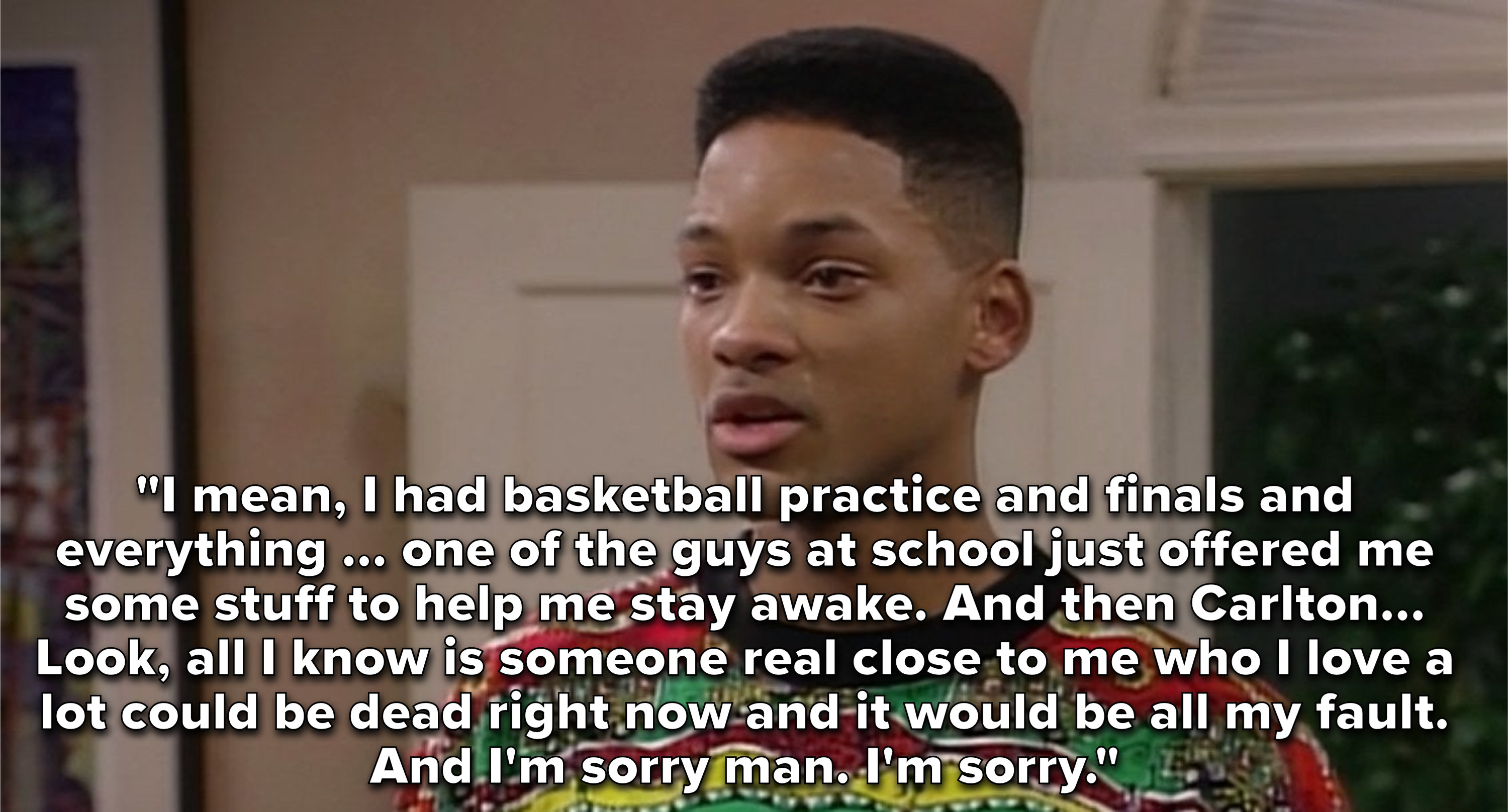 12.
When Will needs to perform with a bunch of little kids to pass his music class and graduate.
13.
Carlton loses his virginity.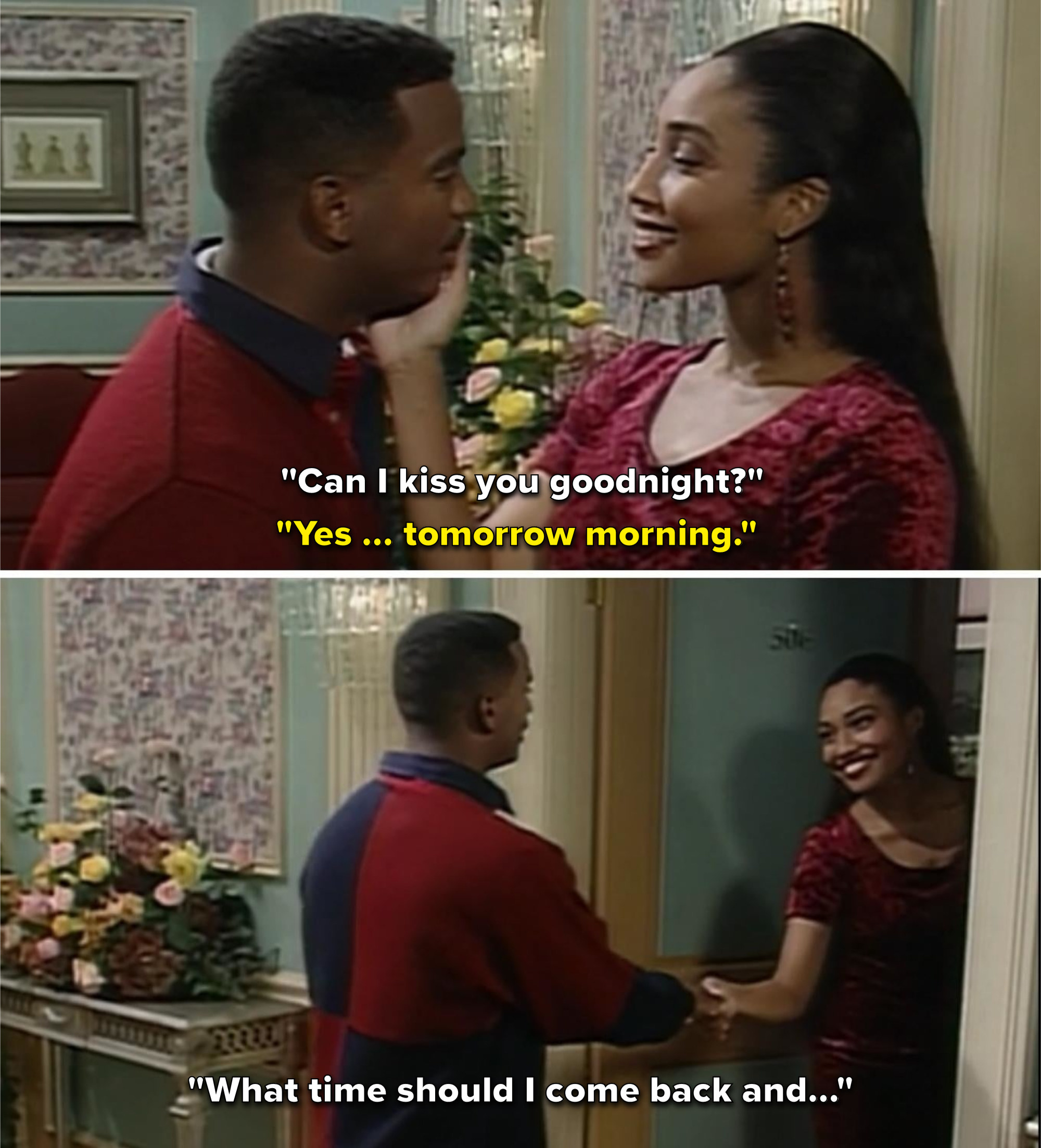 14.
When Will and Carlton try to rush a Black fraternity and Carlton is turned away.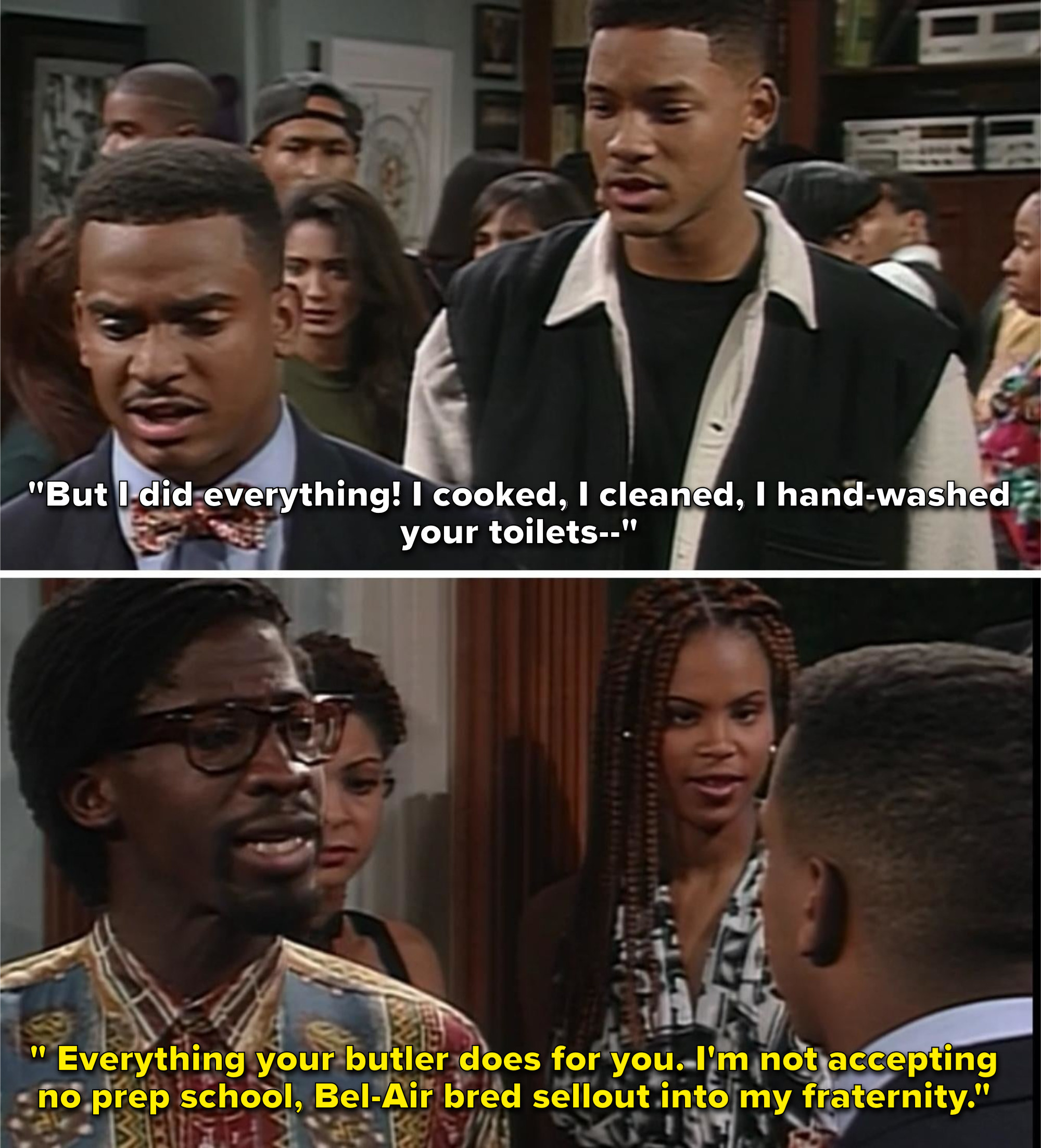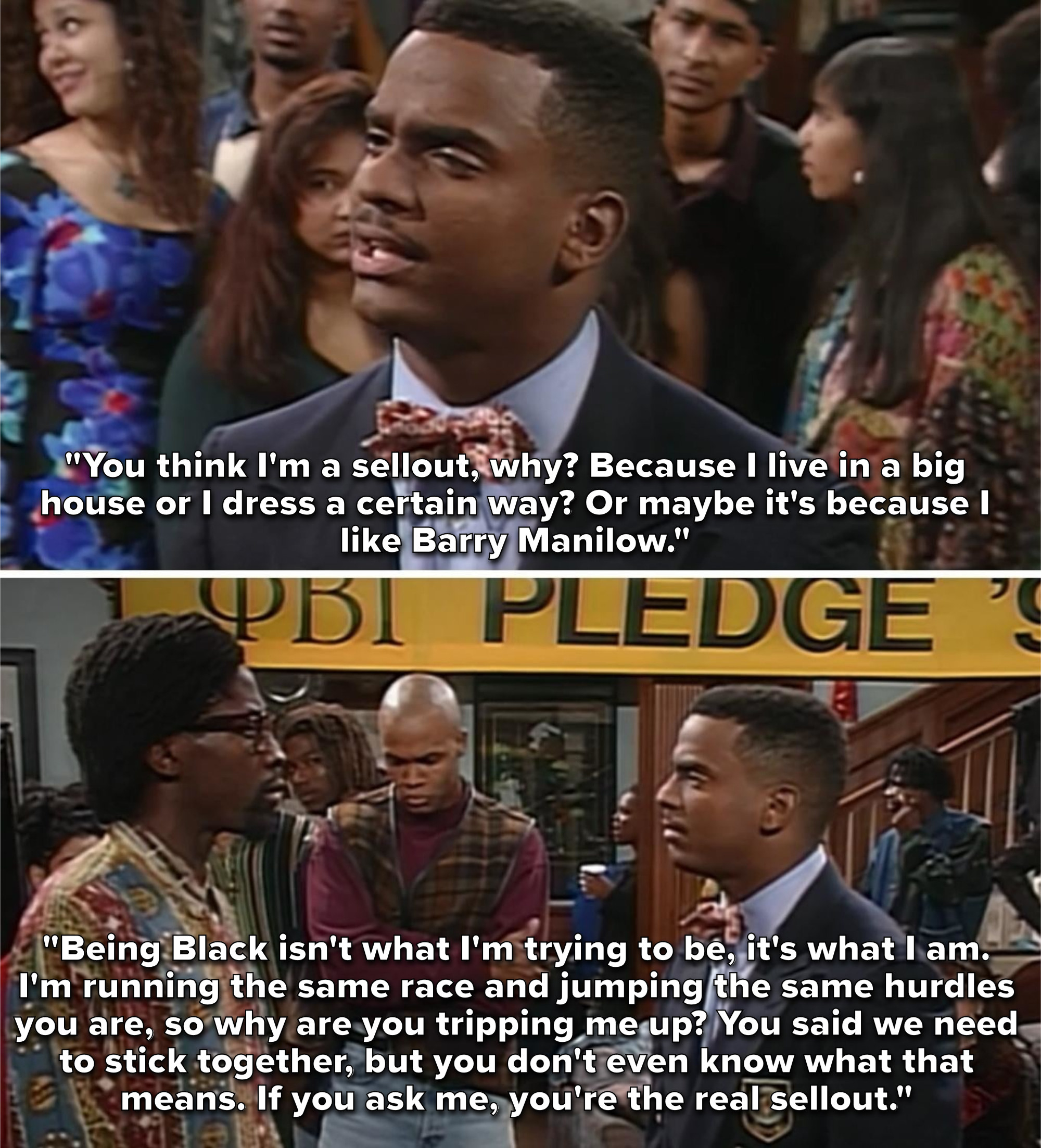 15.
How the whole family handles Uncle Phil's heart attack.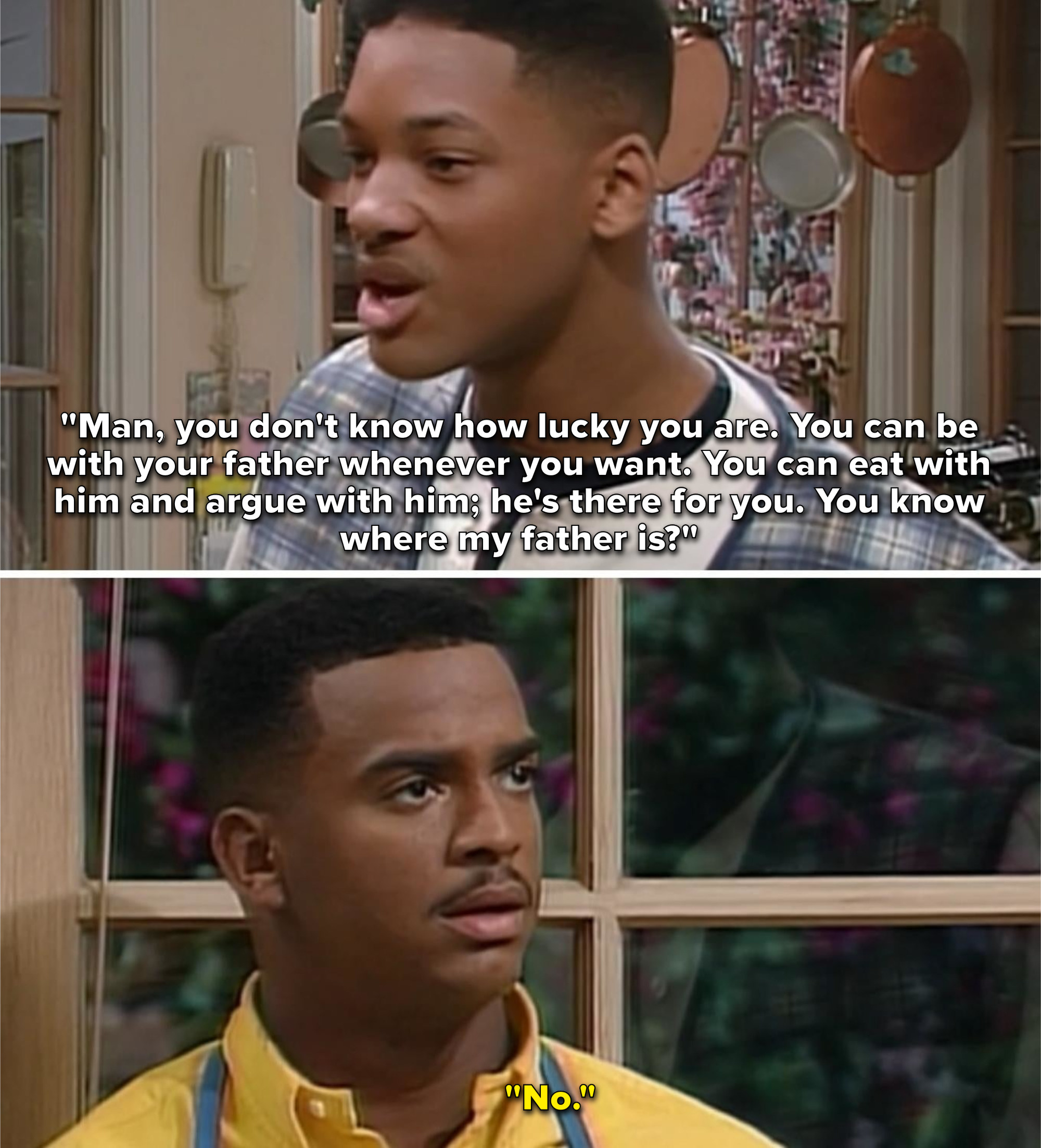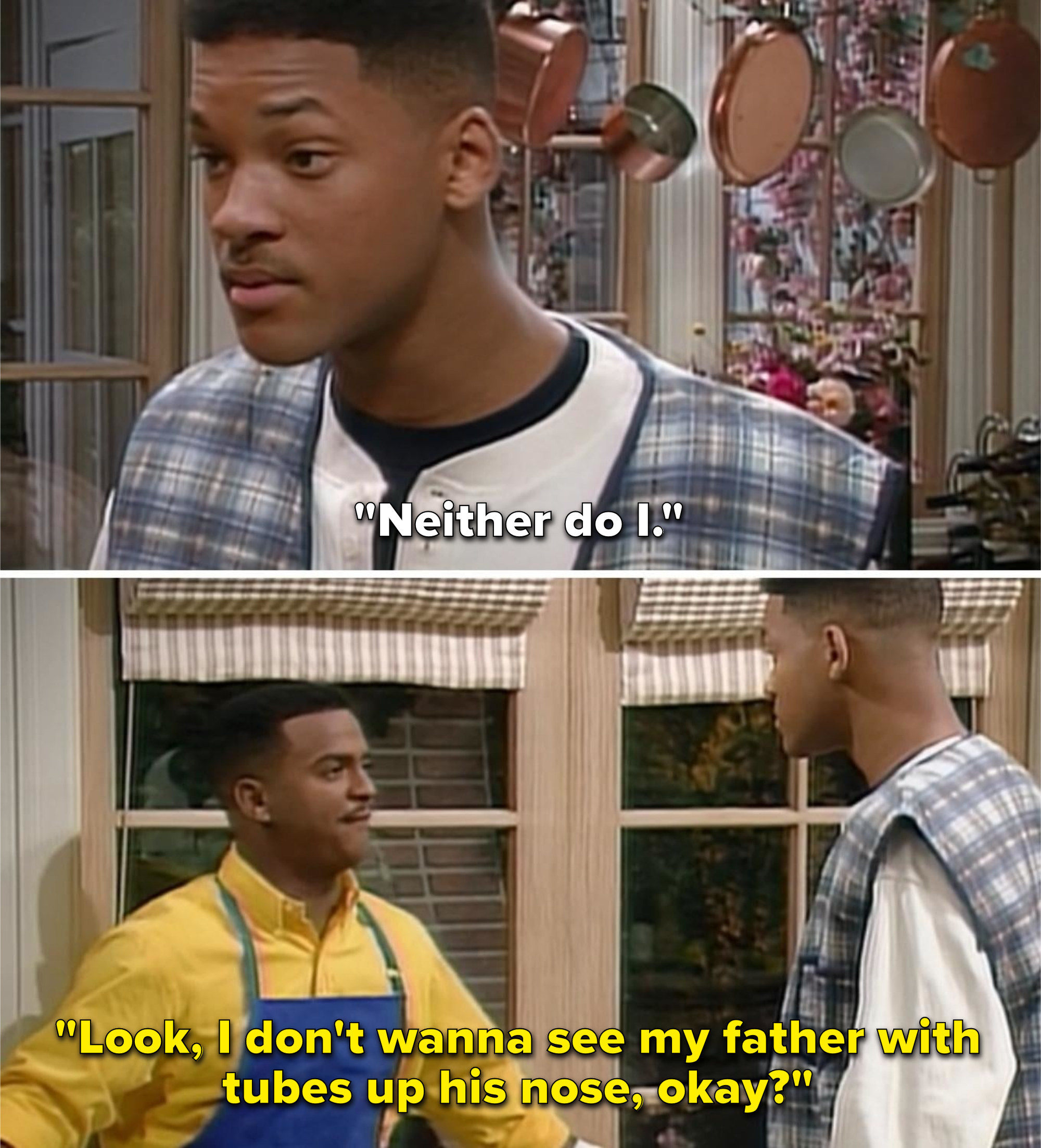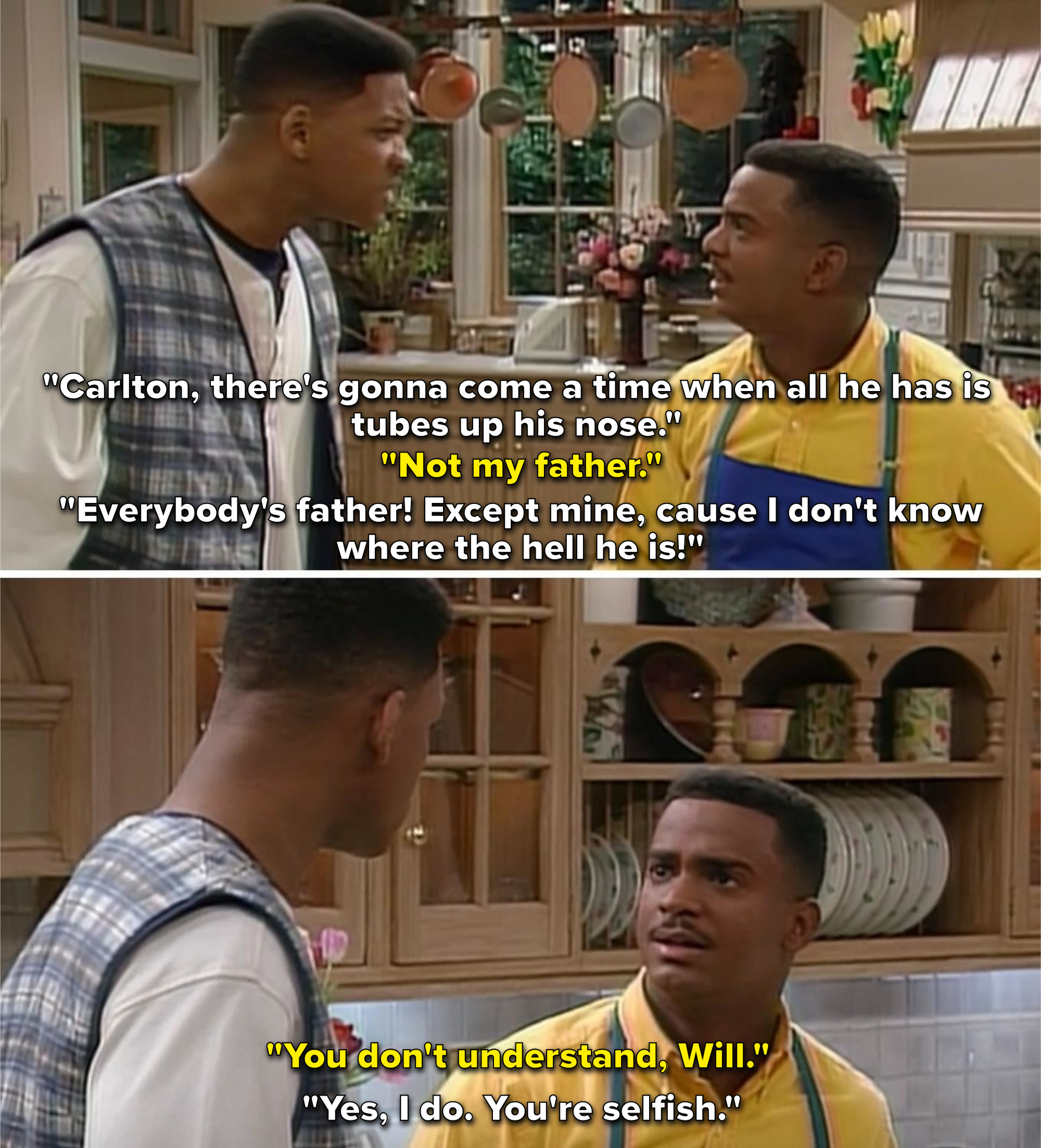 16.
Will gets emotional about his dad.
17.
Uncle Phil throwing Jazz out of the house...every time.
18.
Ashley cementing her place among the '90s R&B girls.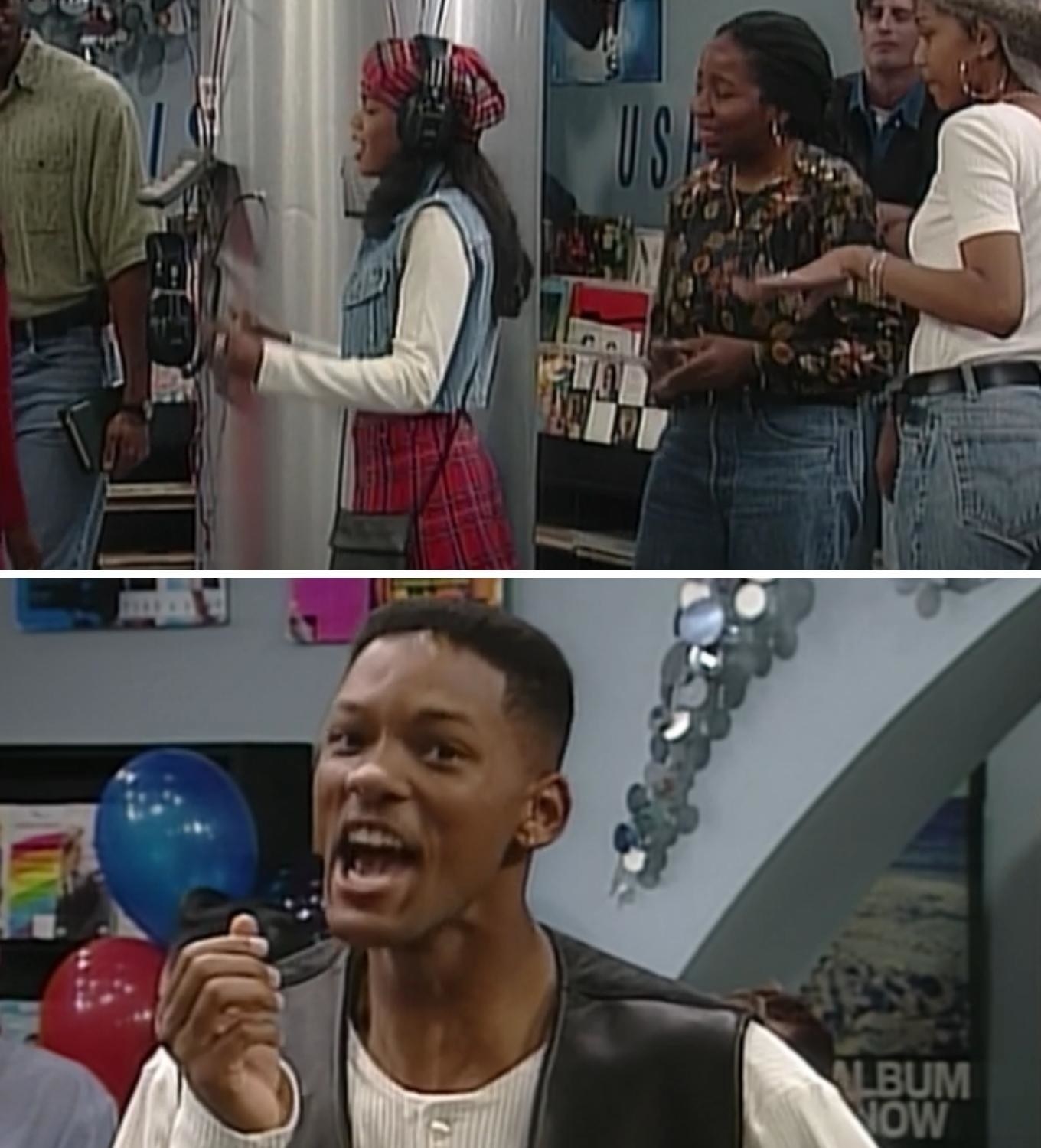 19.
Will convincing Carlton he killed Lisa over a prank Carlton was in on, leading Alfonso Ribeiro to break the fourth wall.
20.
Will argues with Carlton about buying a gun after Will got shot.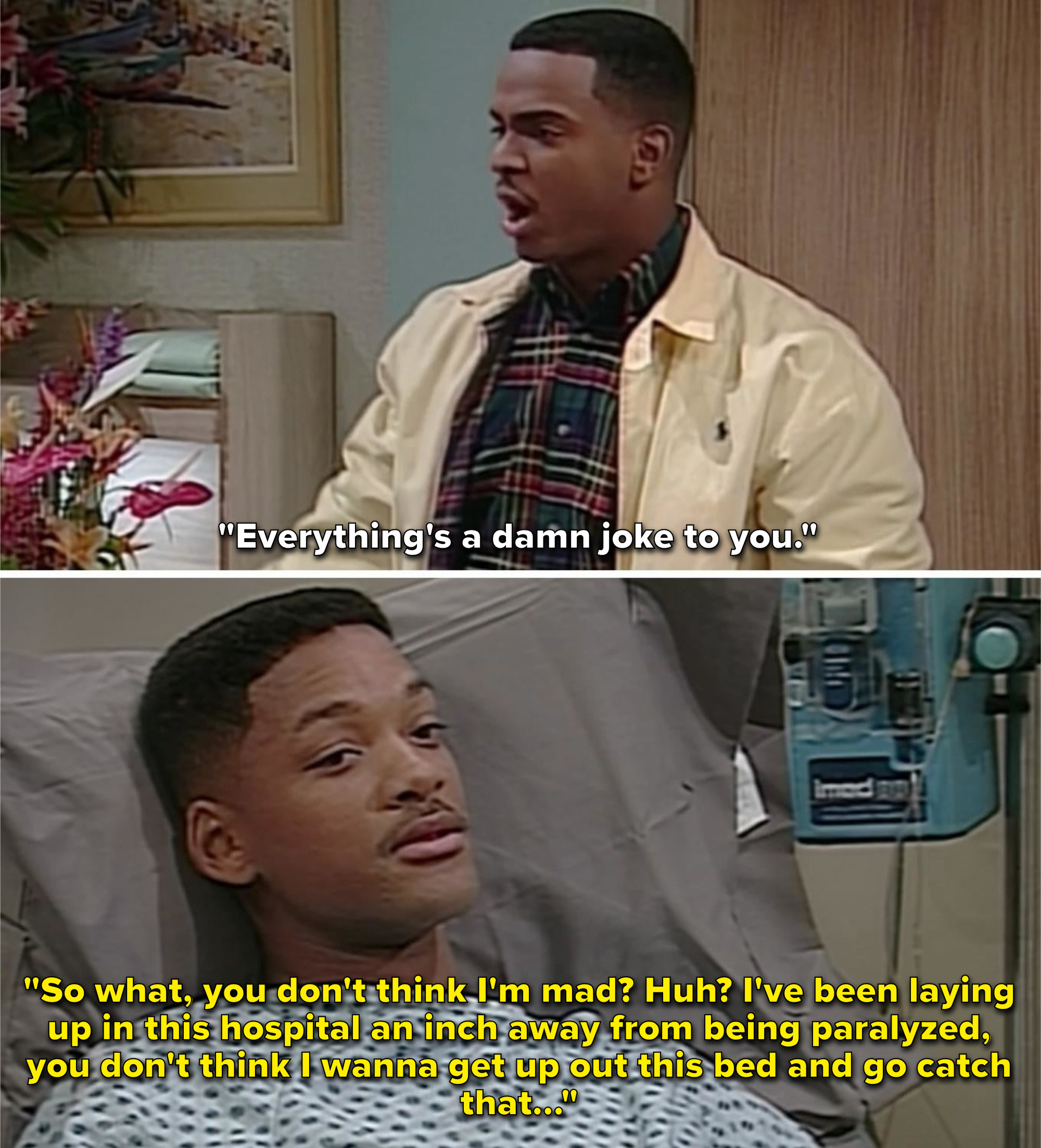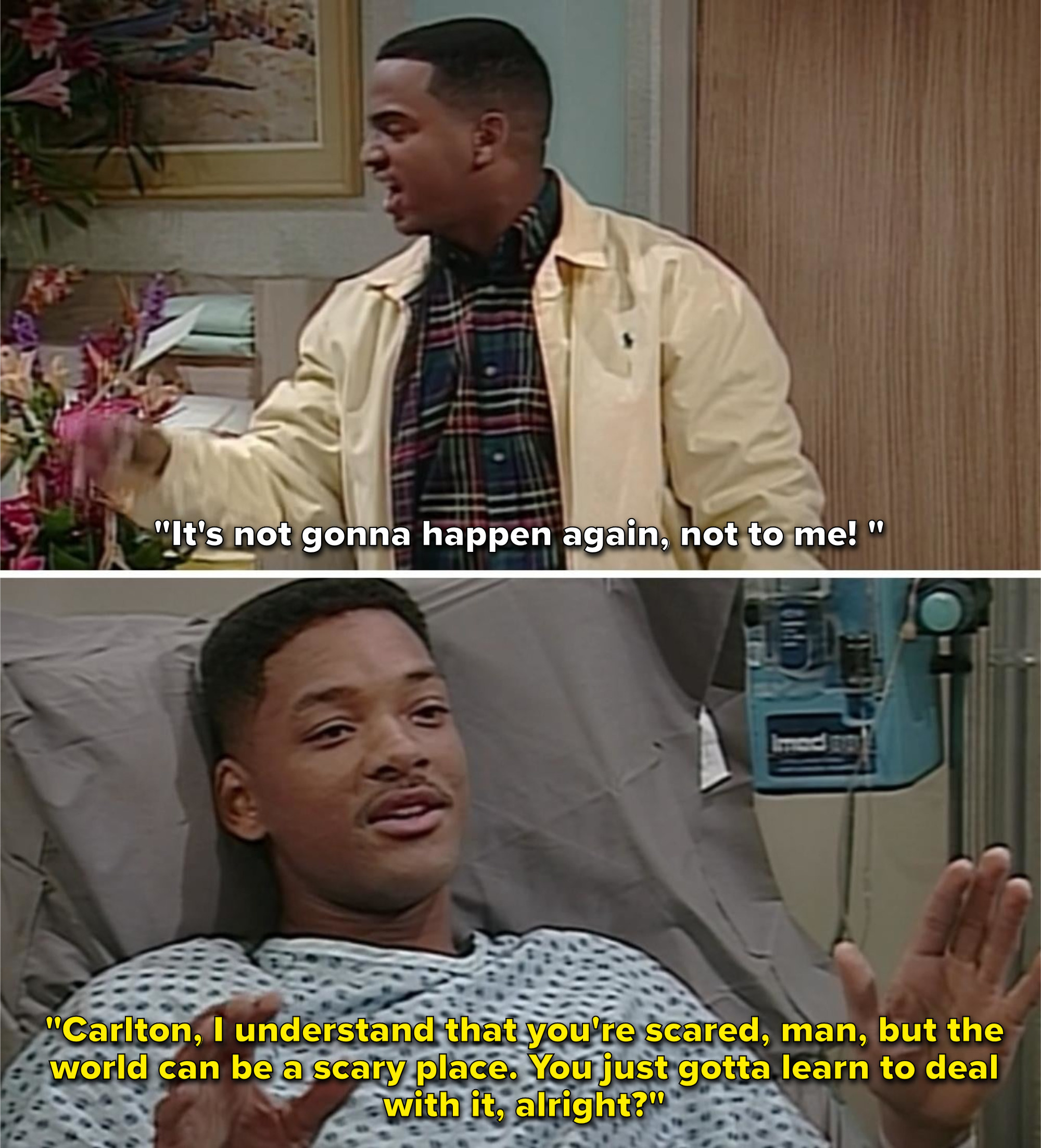 21.
The whole family watches Trevor's proposal to Hilary go wrong.
22.
When Will catches his mom in bed with his bride-to-be's dad and the whole wedding changes.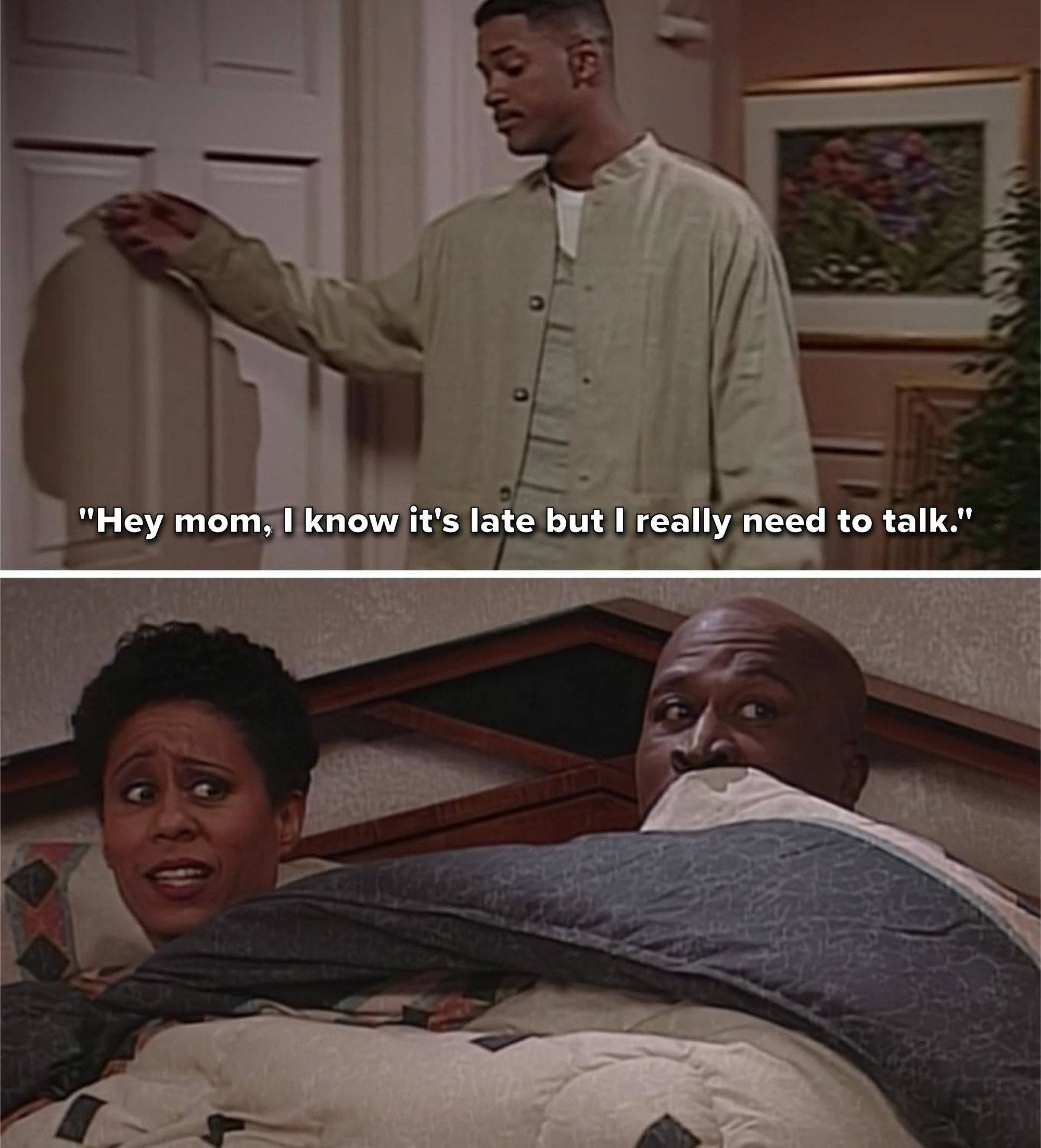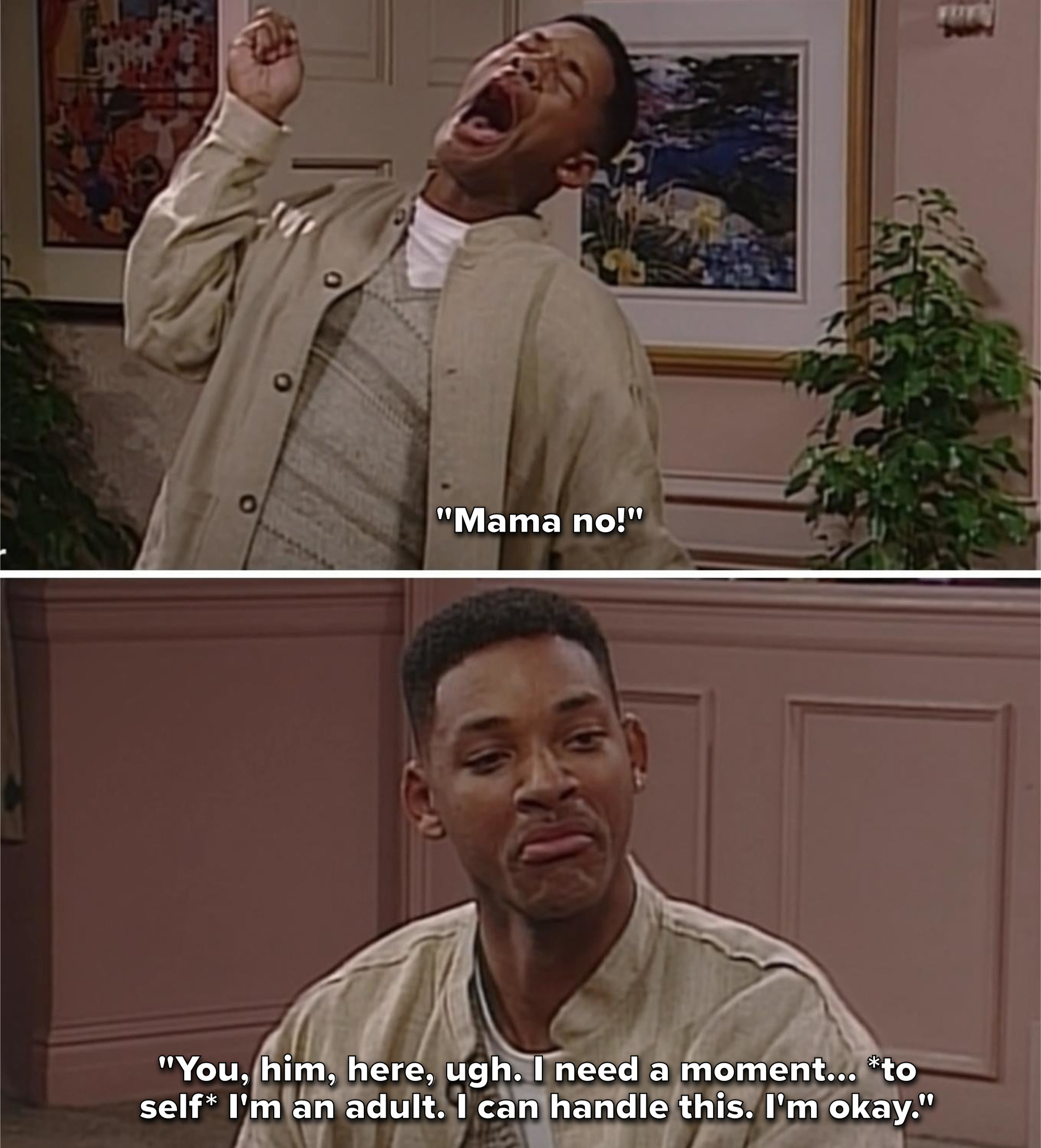 23.
When Will wants to do the flambe after he's told not to and burns down the kitchen.
24.
Nicky helps Will win a bet with Carlton over listening to Tom Jones.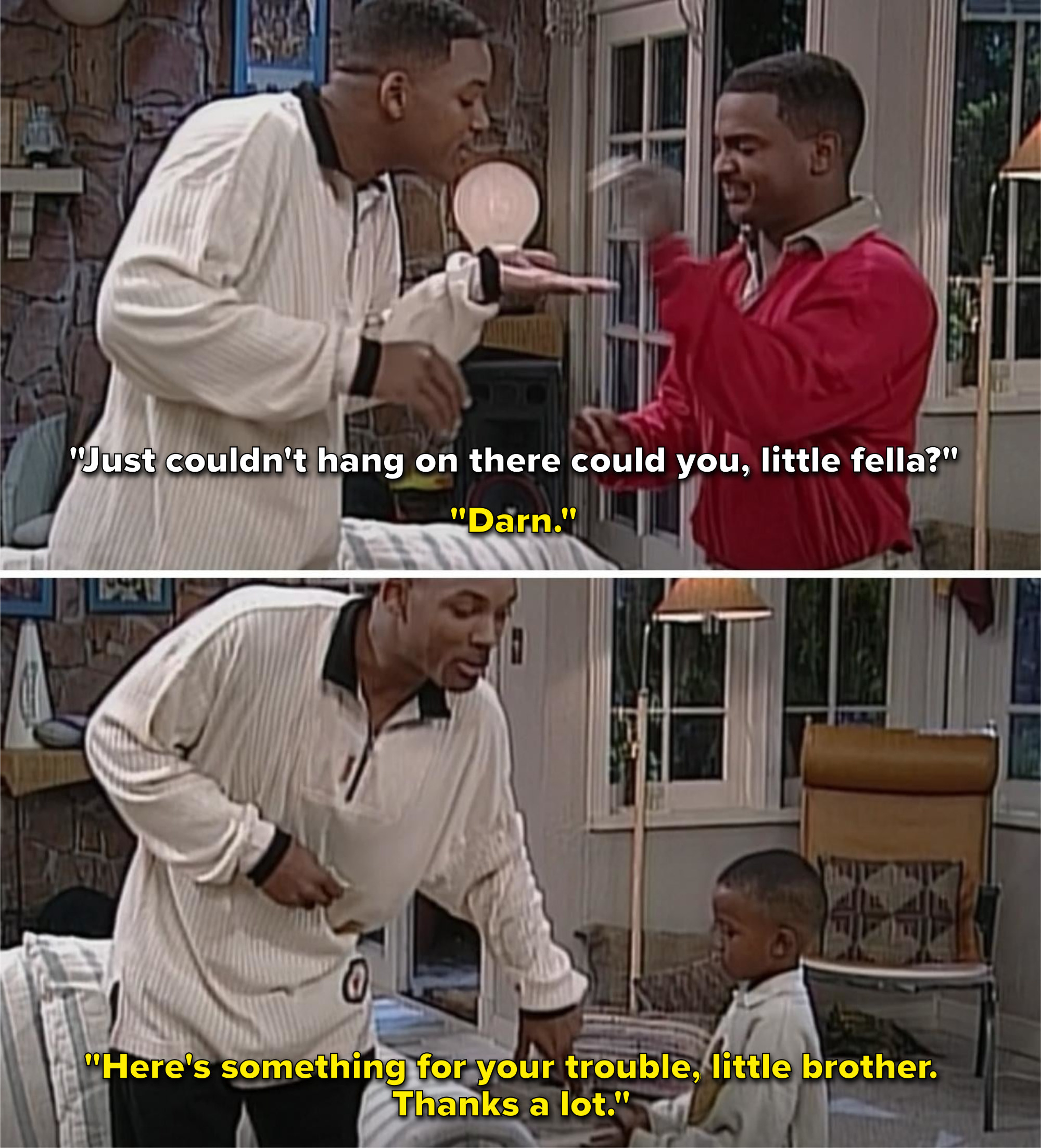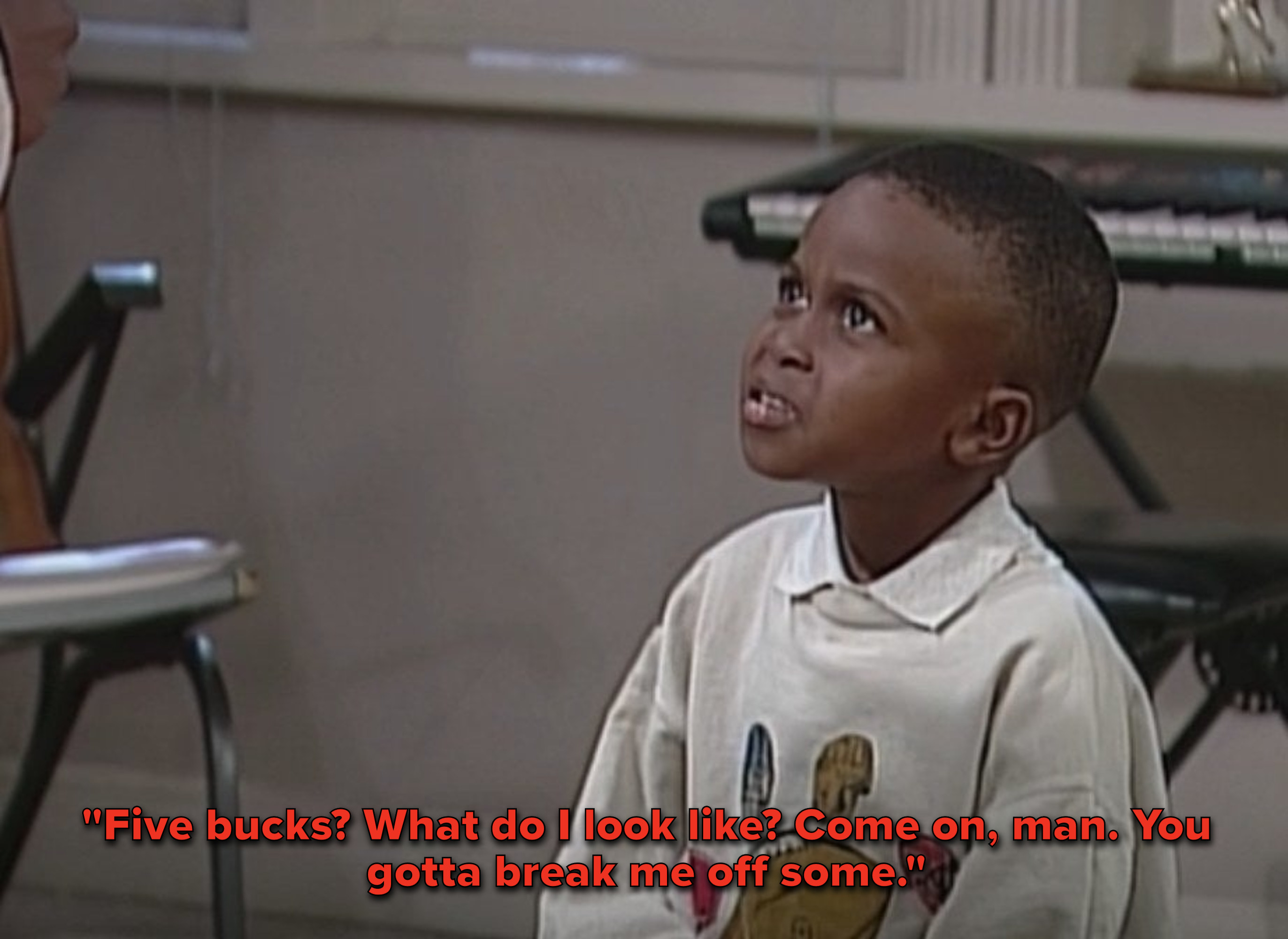 25.
Will and Carlton's spirited performance to "Apache" by the Sugarhill Gang.
Who doesn't still think of this scene when even a note of this song plays? Honestly!
What are your favorite Fresh Prince moments? Add 'em in the comments!