Here's How This 17-Year-Old Became A Private Chef And Launched A Career
"I cooked Thanksgiving dinner by myself when I was 9."
Now imagine that you're only 13 years old. By age 13, Ariana Feygin had already raised nearly $200,000 in charity for the Pinky Swear Foundation (an organization that works to provide aid to children with cancer), worked as a private chef, and competed on MasterChef Junior.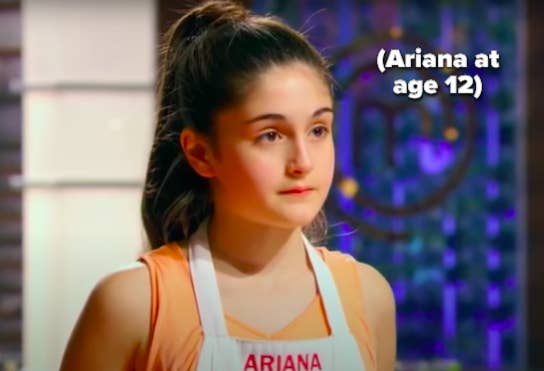 At first, the now-17-year-old's dinners weren't necessarily the fastest. "I was cooking for a whole party — just little me by myself — so it was a little slow," she laughed. "And people were very patient, which was great at first, and then as I got older that didn't fly."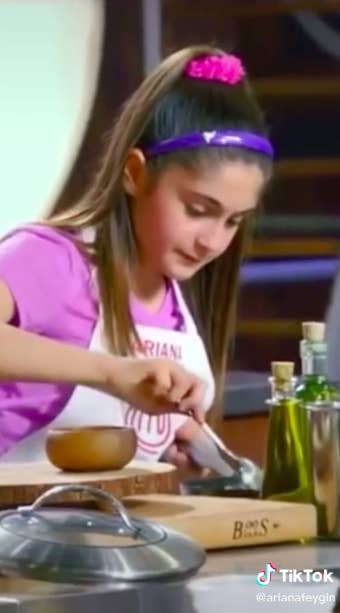 Obviously, it's not every day that you see people willing to pay hundreds or thousands of dollars to have a 13-year-old cook them dinner. But appearing on a national cooking competition does have its advantages.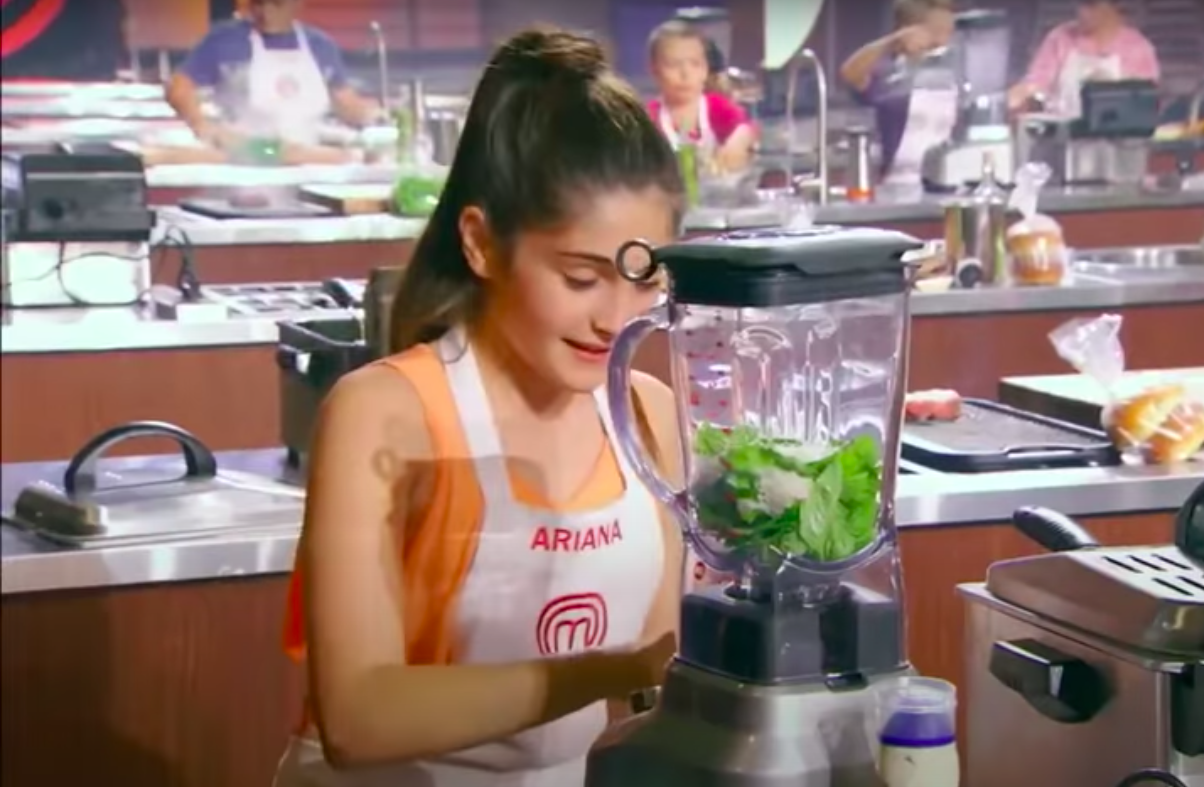 Ariana said she discovered her passion for cooking at just 4 years old. But watching MasterChef Junior is what solidified her desire to cook professionally. "I saw what these kids were doing on the show, and I was like, wow, I didn't even know that kids could cook, let alone cook at the level that I was seeing them do on MasterChef," she said. "And from that point on, I watched every episode religiously starting from Season 1, until I started trying out for it."
On TikTok, Ariana has found an audience of dedicated fans who frequently request that she recreate dishes that she made on the show. She got on TikTok in 2020, and she thinks the pandemic is to credit for some of her success on the platform.
Another fan favorite: creating dishes from popular movies and TV shows. "When I'm making a dish from a Disney show or movie, people feel so happy when they see it," she said. "When you just sort of pick a random recipe, it's a little bit more difficult to capture somebody's attention, as opposed to creating something that people feel immediately connected to."
It's interesting to think that one of the youngest chefs in the world found her passion for the culinary arts entirely on her own, but Ariana says that's what happens when you grow up with parents who "don't really cook that much." (Although, she does have "one grandma on my dad's side that's an amazing cook.")
She credits a lot of her success to her family and community in her hometown of Excelsior, Minnesota. "My next door neighbor owns a popular restaurant here in Minnesota, and when I was preparing for MasterChef, he let me sneak into the kitchen and do sort of this hidden internship type of situation," she laughed. "I would come in super early in the morning, cook all day at the restaurant, and then leave late at night."
It sounds like a lot of work, but it's nothing Ariana can't handle. She once cooked Thanksgiving dinner for her entire family, at only 9 years old.
Ariana said her dream had always been to star on a travel cooking show where she could "raise awareness for different global issues," but the pandemic has slightly altered that dream.