If you haven't heard, Ariana Grande's new concert documentary excuse me, i love you just dropped on Netflix.
Most of Ari's usual gang is featured: Victoria Monét, Aaron Gross, her photographer Alfredo Flores, and the fabulous Joan Grande.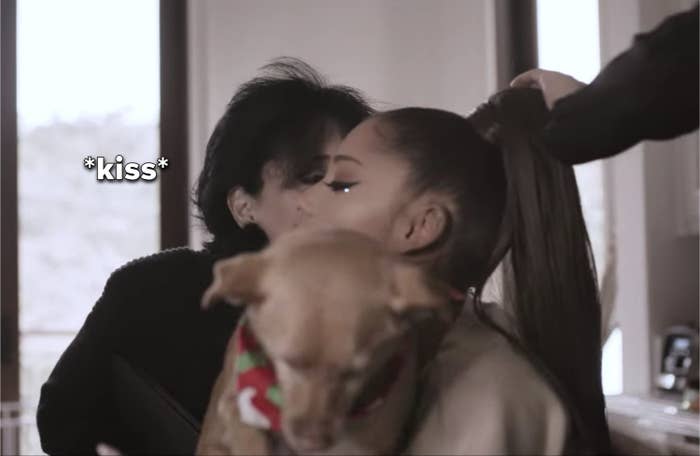 But this post is dedicated to recognizing the glory that is Brian and Scott Nicholson — lovingly dubbed "the twins."
"The twins" have been part of Ari's prime dance crew since the early days of her career.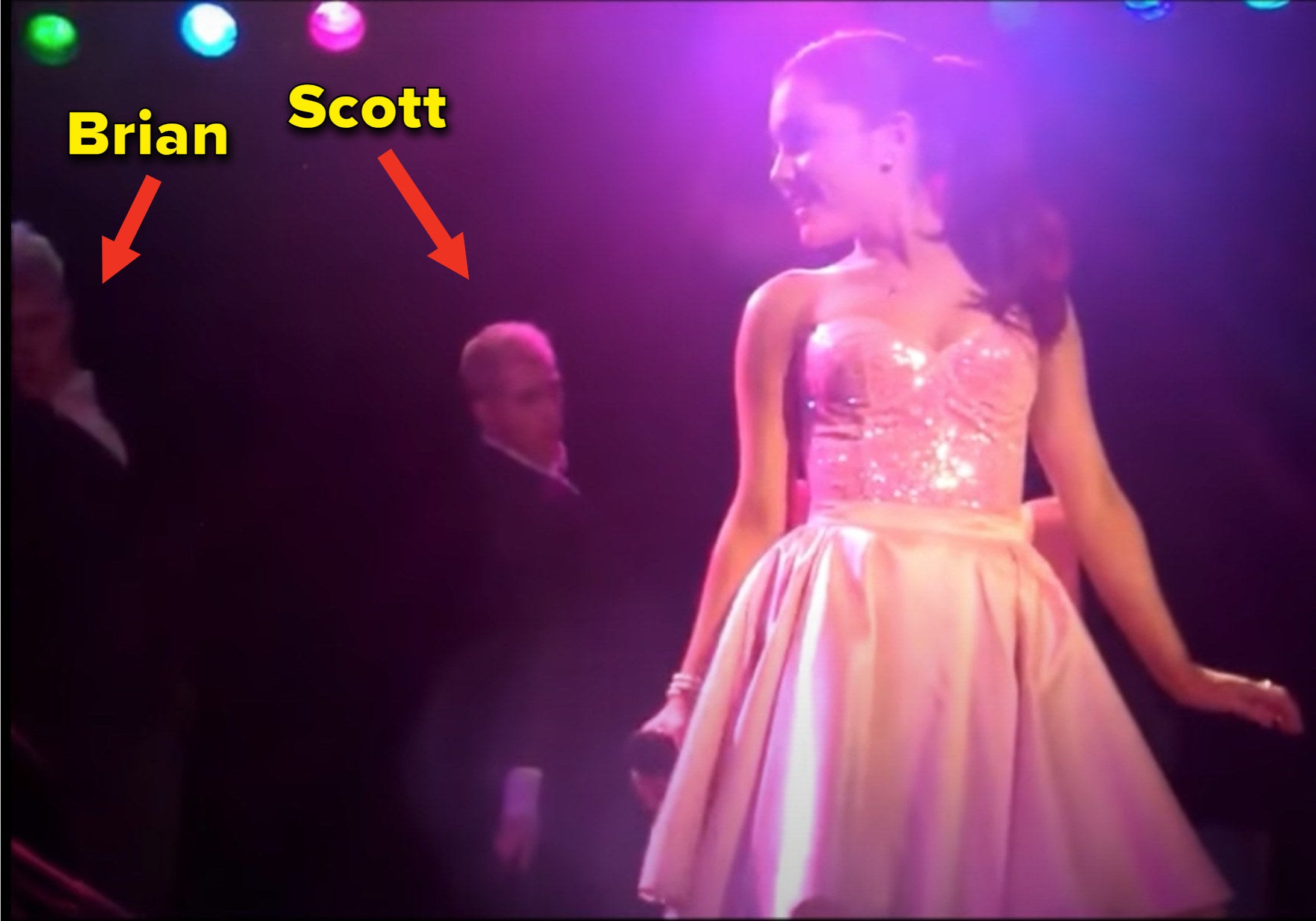 She said in 2018's Dangerous Woman Diaries that she met the two brothers when she was only 17.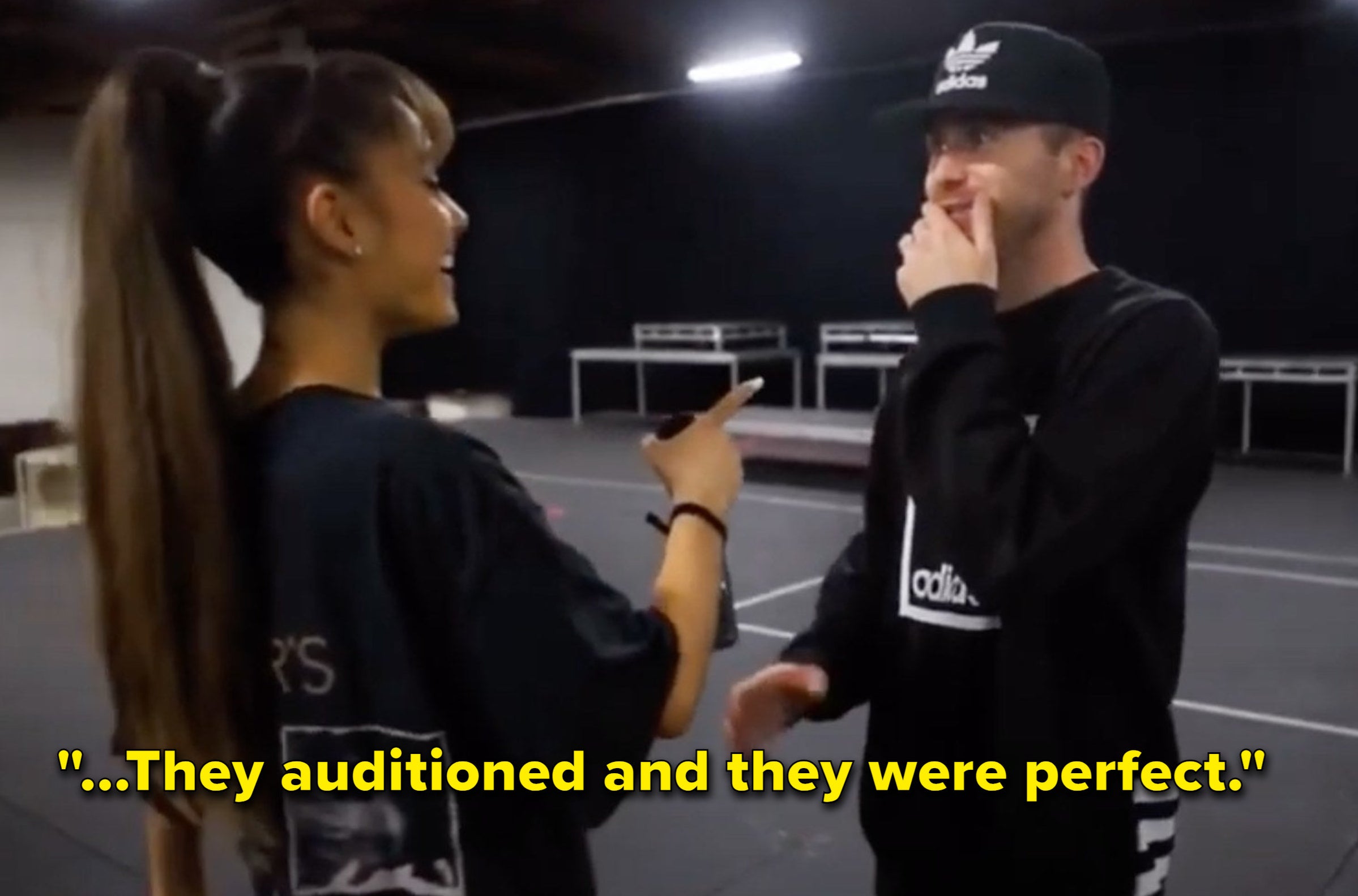 They've been through it all.
And recently, the trio founded a nonprofit animal rescue in LA.
Now, they not only serve as Ariana's backup dancers but also frequent creative collaborators on lighting, set design and choreography.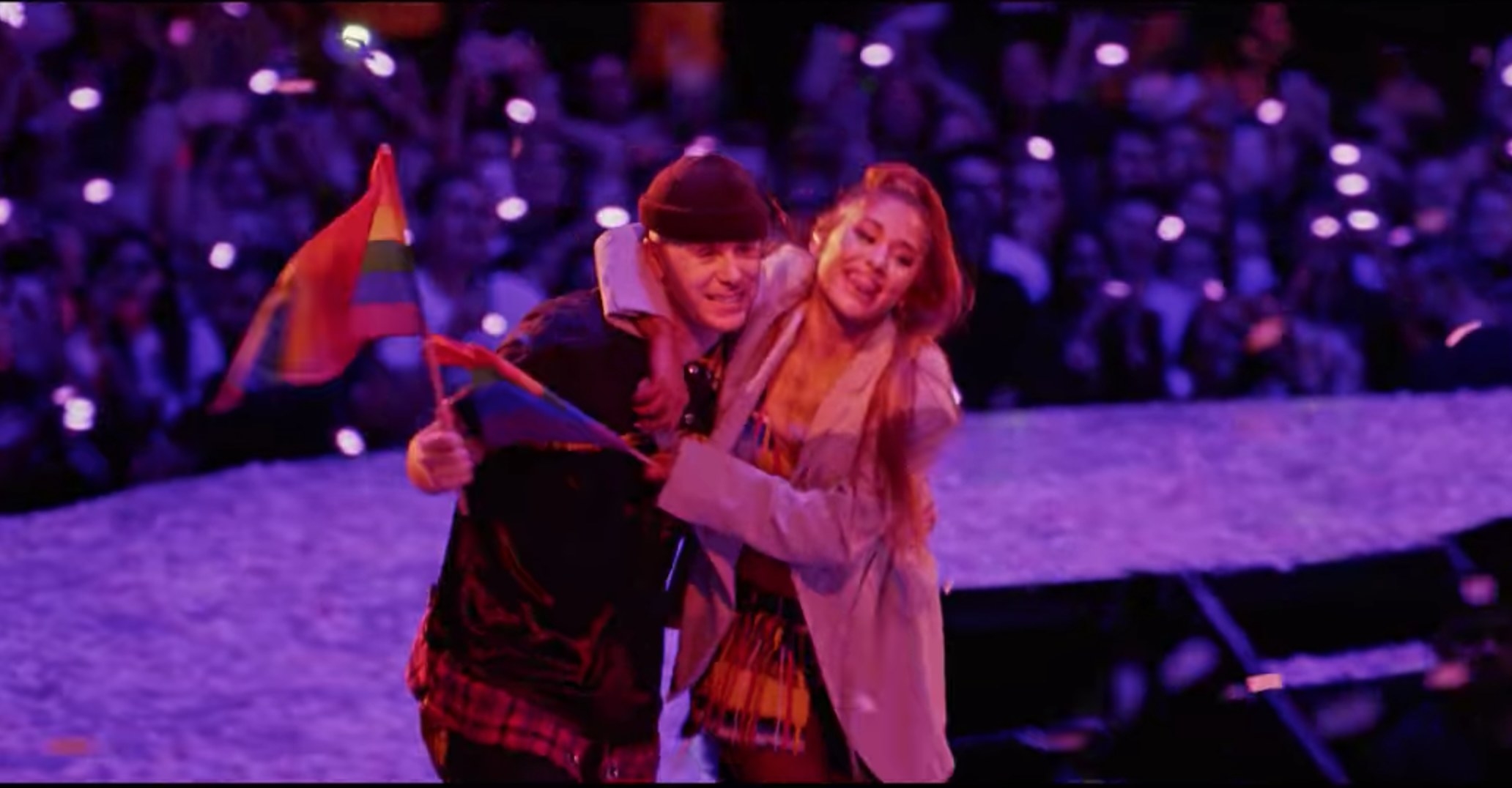 So naturally, knowing the long-history the Nicholson brothers have with the famous singer, I squealed every time they appeared on-screen in the "excuse me, i love you" doc.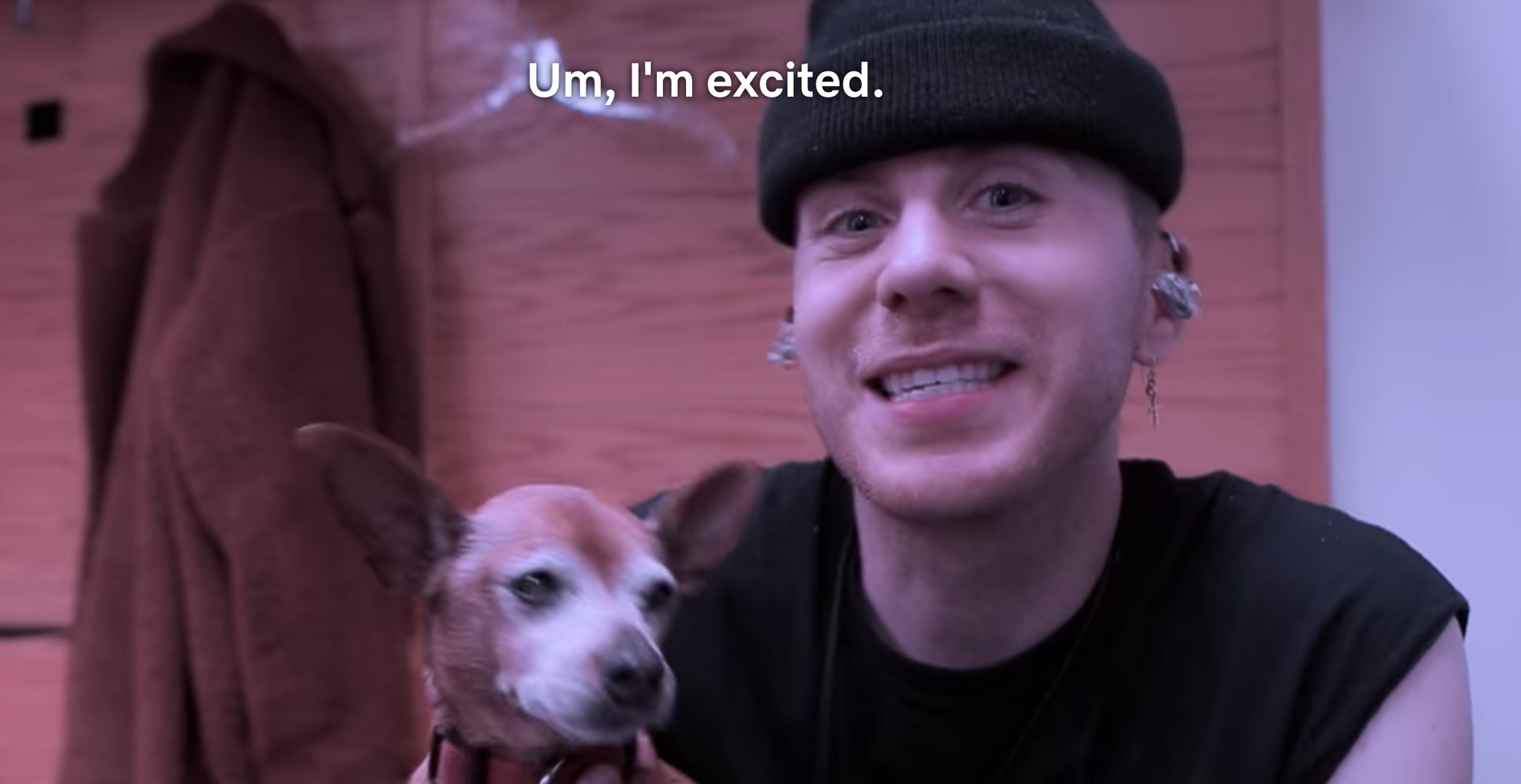 Their love and support for Ariana is beautiful.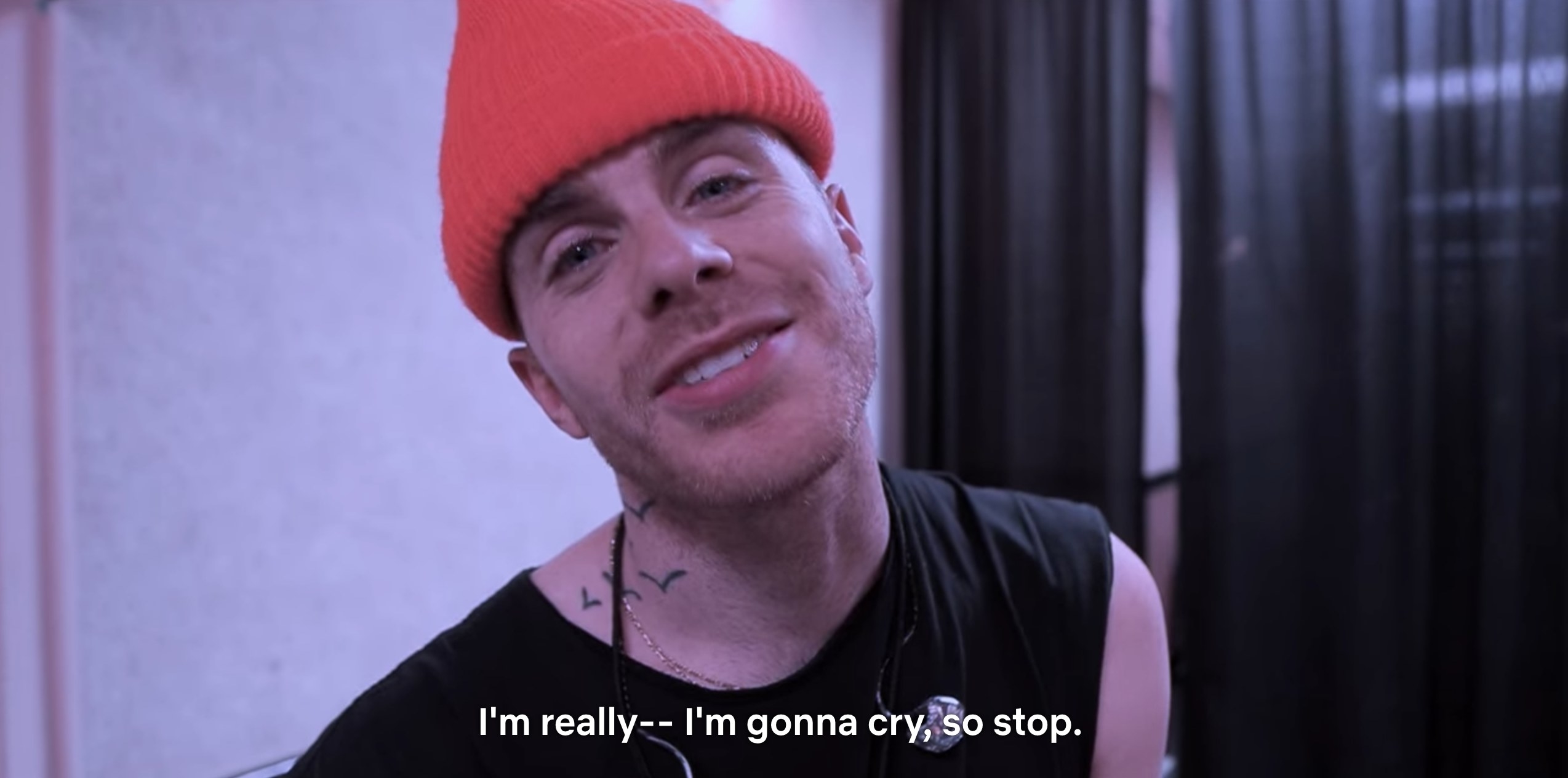 Both of the twins exude that quirky, untamed energy that comes with existing in the creative world, but Scott especially is on a whole different level.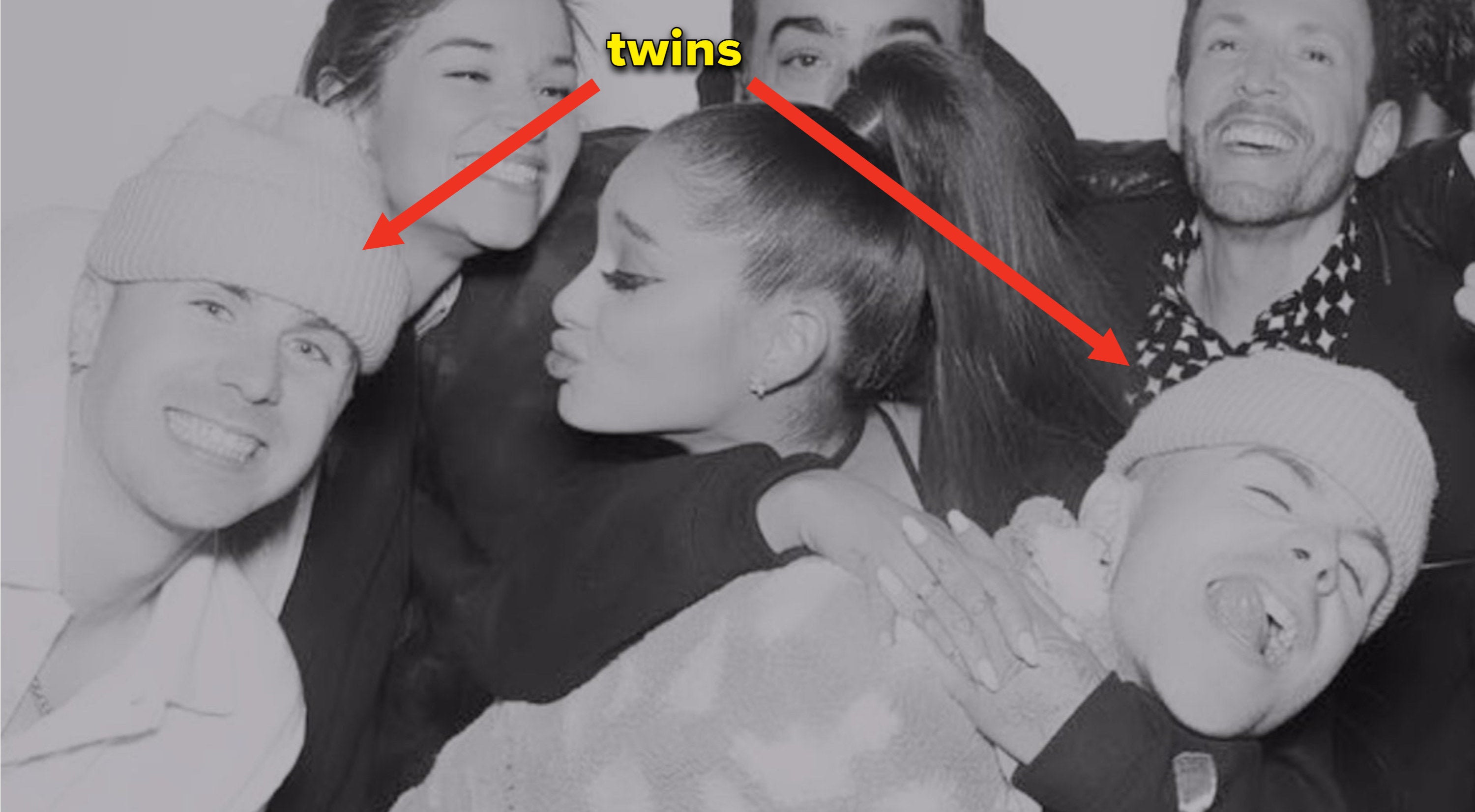 Like this moment where Scott was dancing with this blow-up doll and Ari, of course, joined him.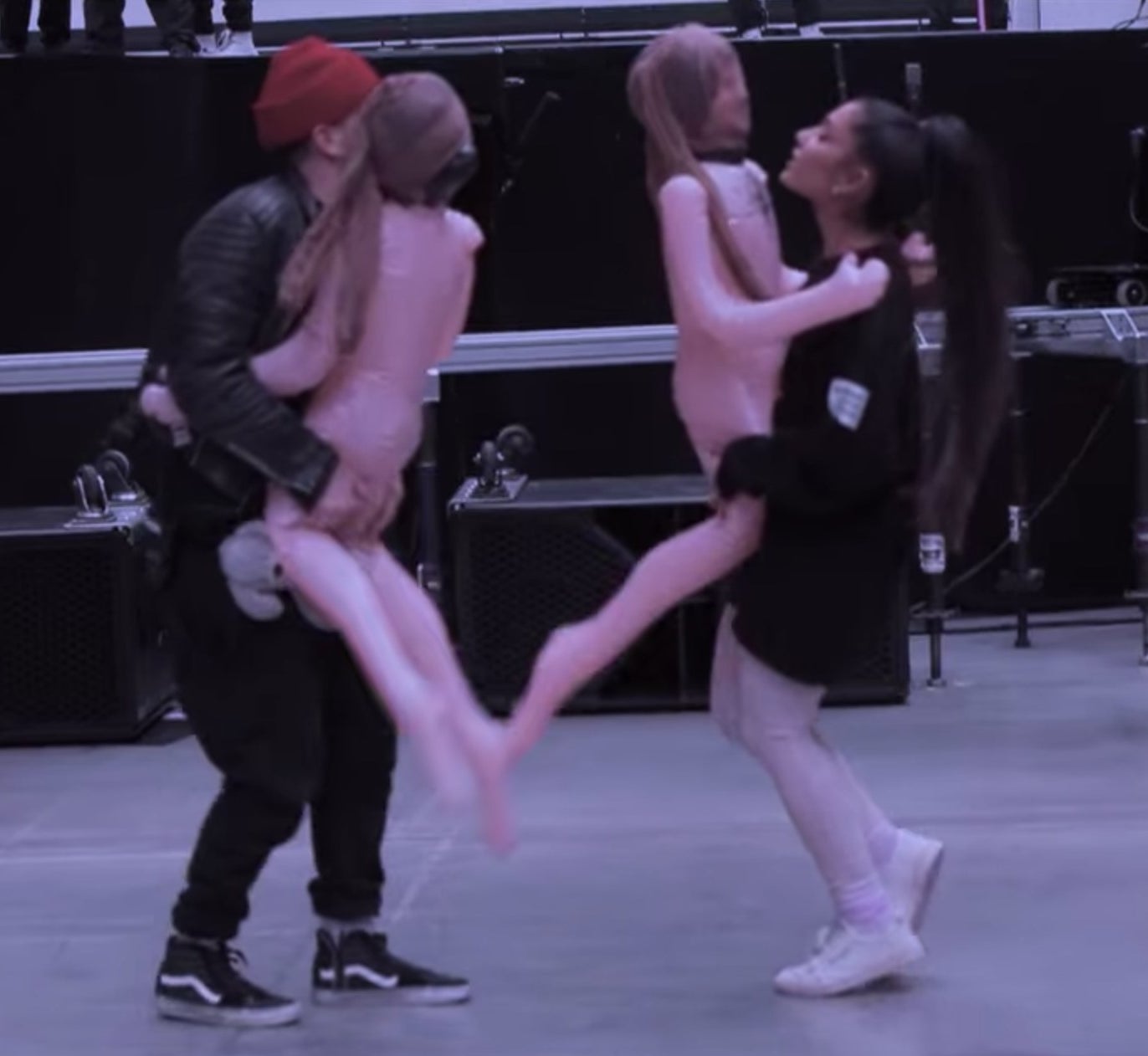 And then there was the behind-the-scenes footage of Brian and Ari forcing poor Scott to watch horror movies on tour.
Ari at one point asks Scott to record a video with her for Mariah Carey's music video and he says yes immediately, no questions asked.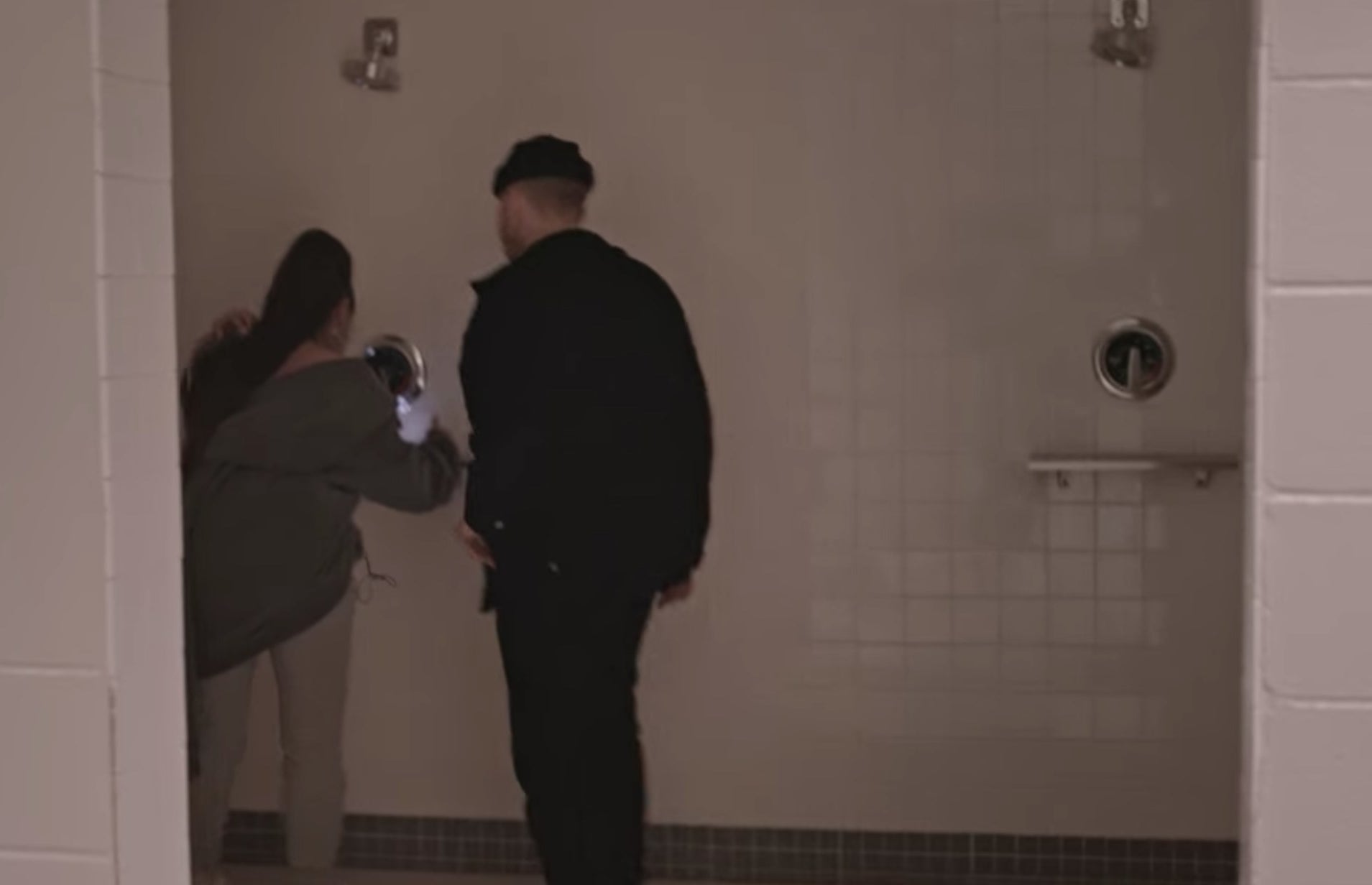 And then Scott jokes that he's like Ariana's stage mom because he just does whatever she does "in the corner."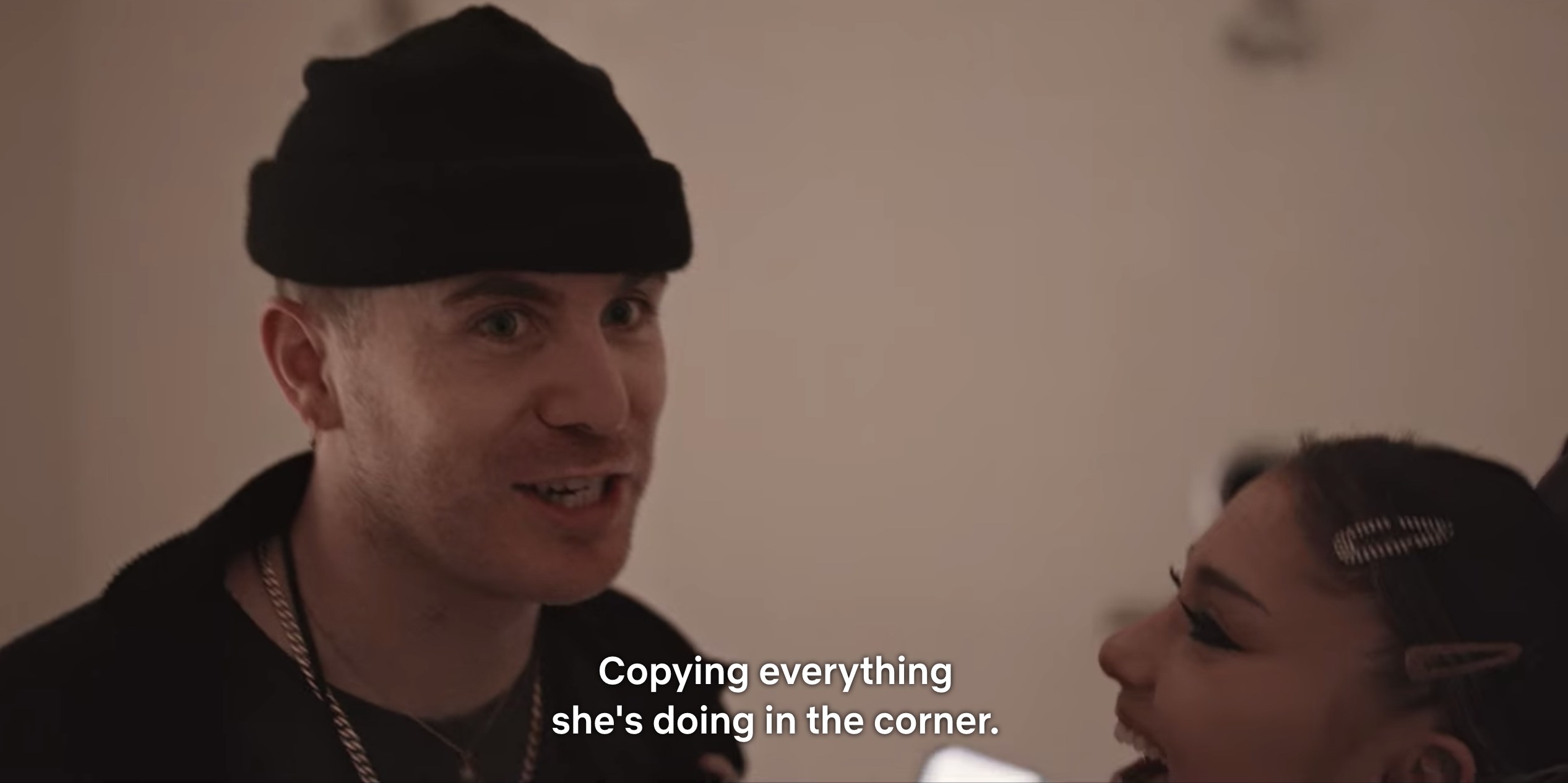 Both of the twins are obviously very comfortable with Joan.
And of course, when they're on stage they *always* deliver.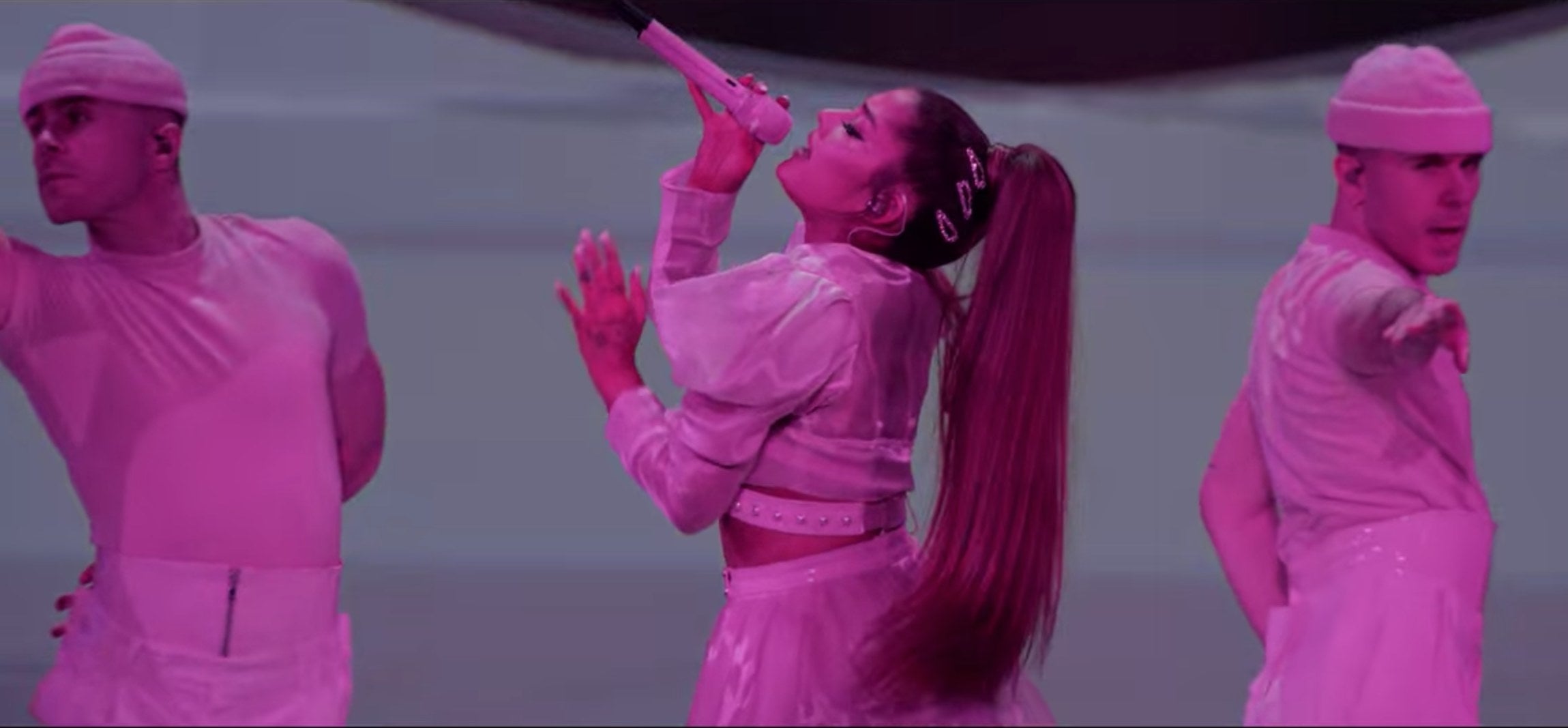 I would honestly watch a full documentary on them as well.