I know fans of both Taylor Swift and Olivia Rodrigo have said for a while now that they feel the two artists share many similarities. And I'll be honest, I didn't quite see it at first.
But when Olivia dropped "Deja Vu" on Thursday, it all clicked. Not only did this specific video give me major Taylor Swift Red/Fearless-era vibes, but I also started noticing the overwhelming similarities in their career trajectories.
OK, first, in "Deja Vu" we have this scene of pining.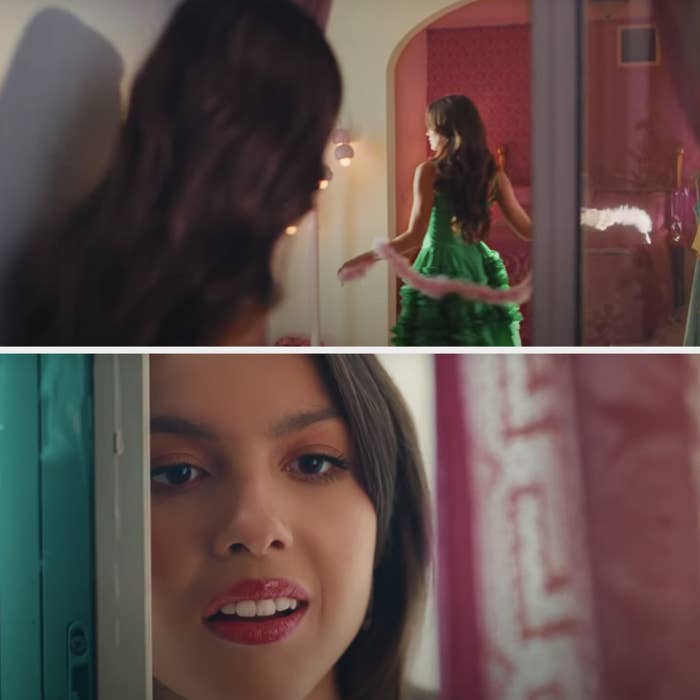 Which, naturally, immediately made me think of this.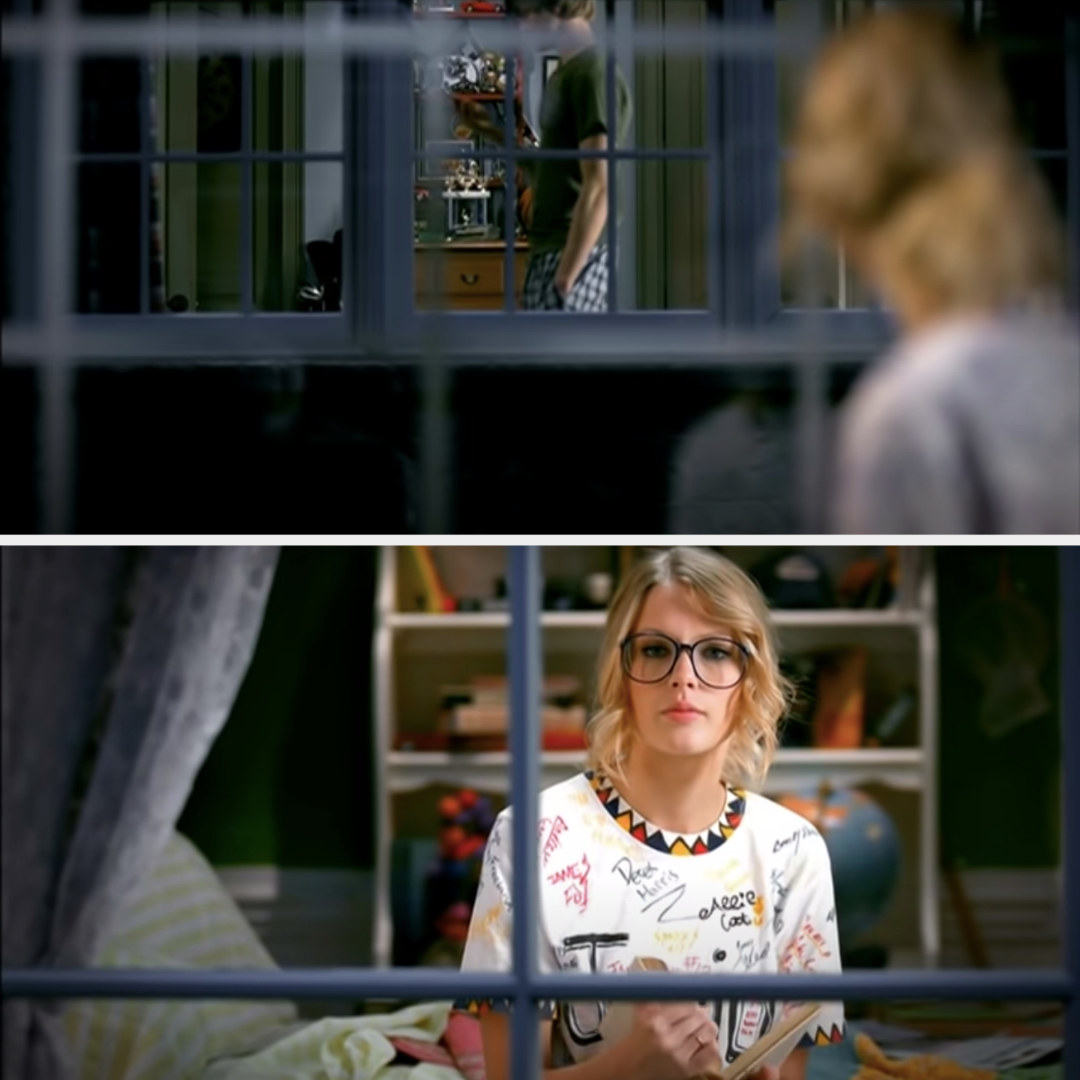 And there's this little beach moment.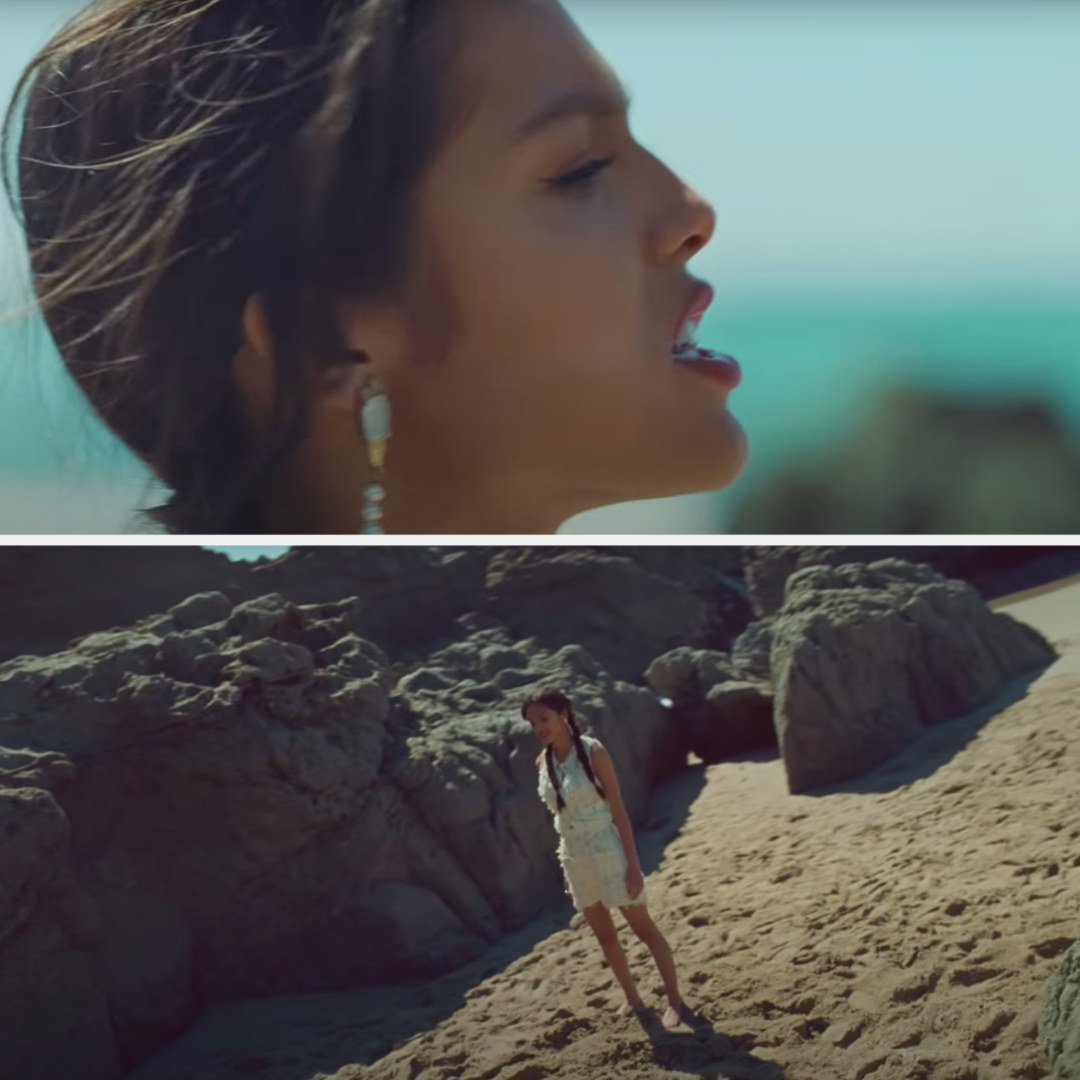 Which, imagery-wise, took my mind right to Taylor's "22" video.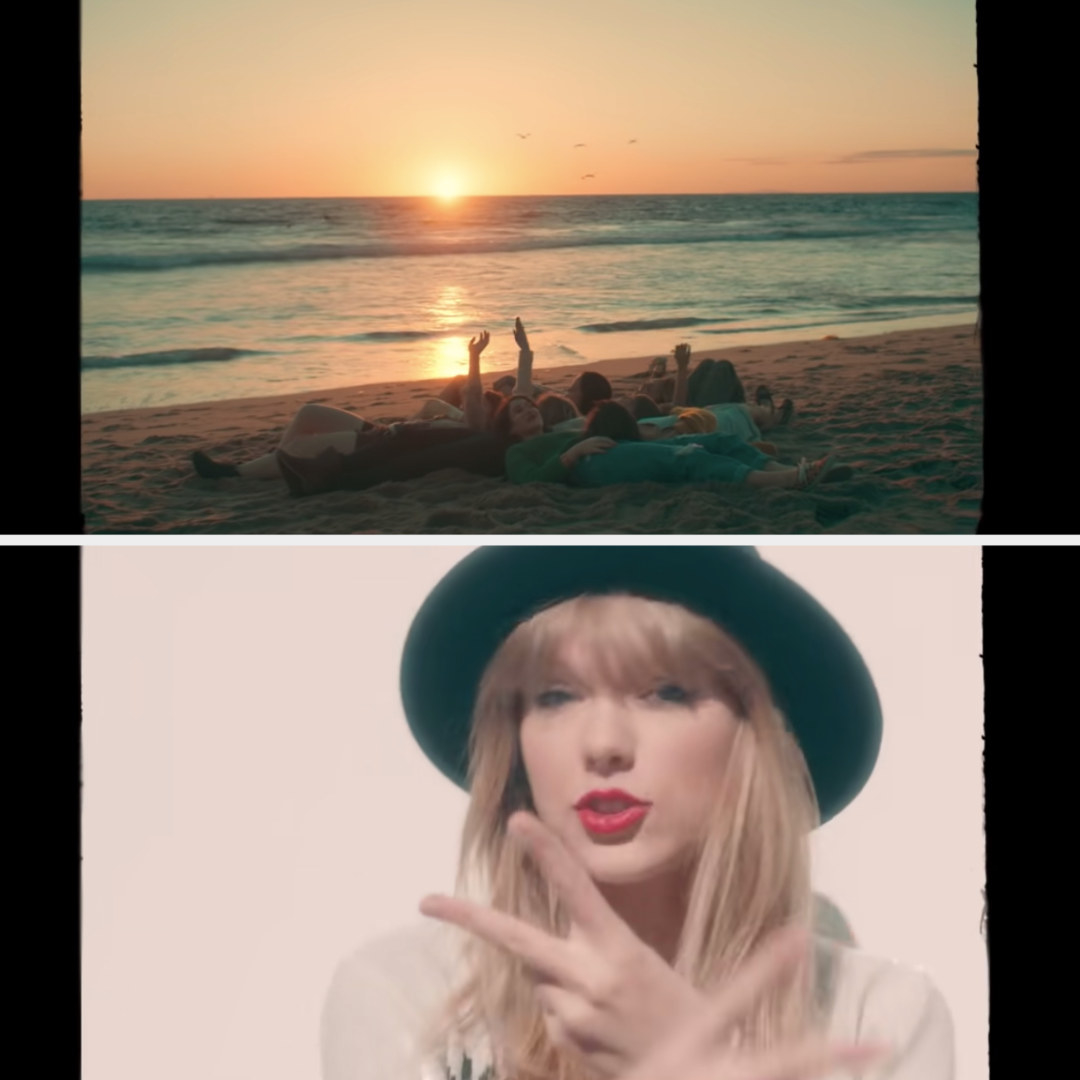 I'm also stuck on this minor detail, but Taylor and Olivia both seem to share an appreciation for vintage styles of clothing.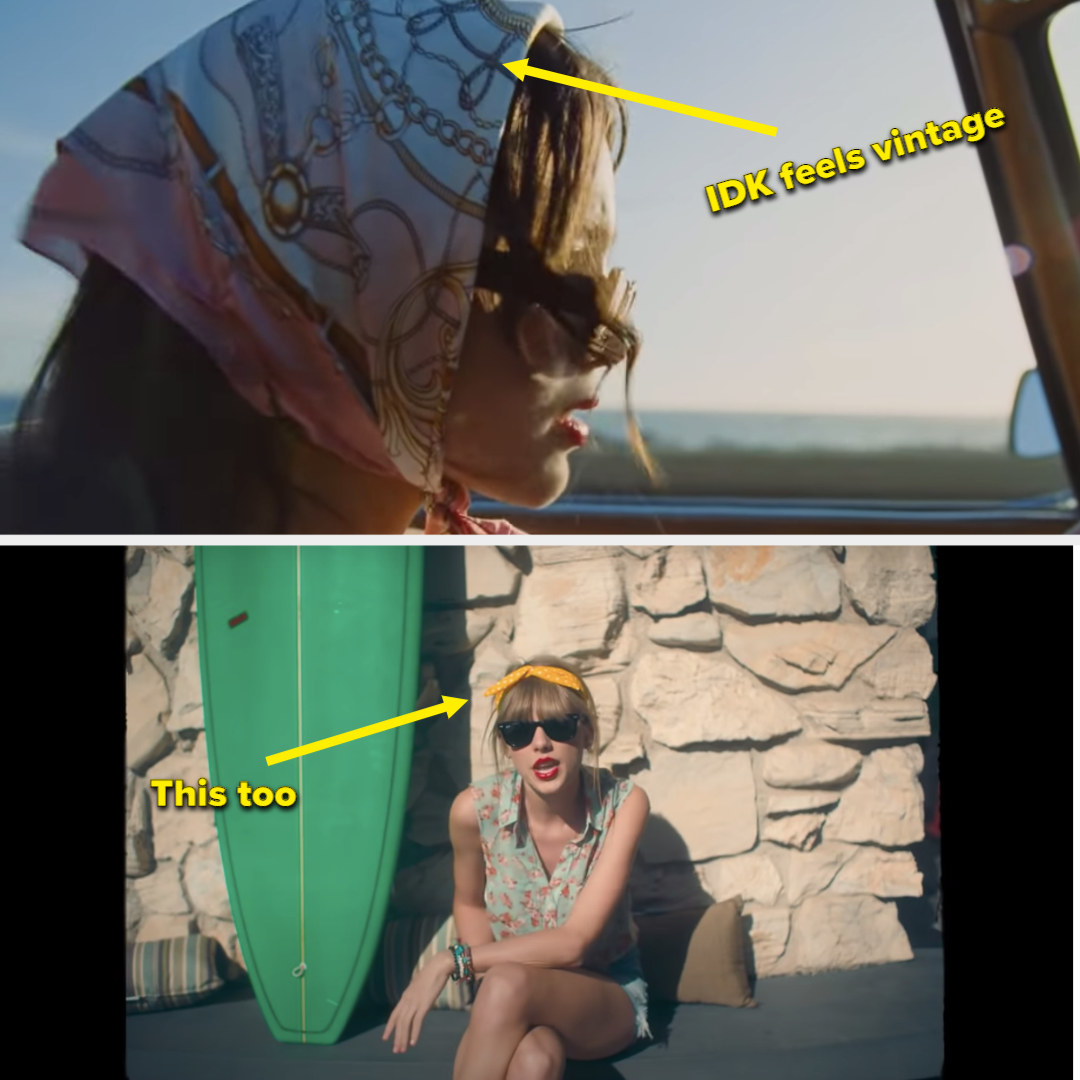 Then, there's the lyrics. Everything about this song screams Taylor Swift to me, starting with Olivia reminiscing about a past love and driving together in a car.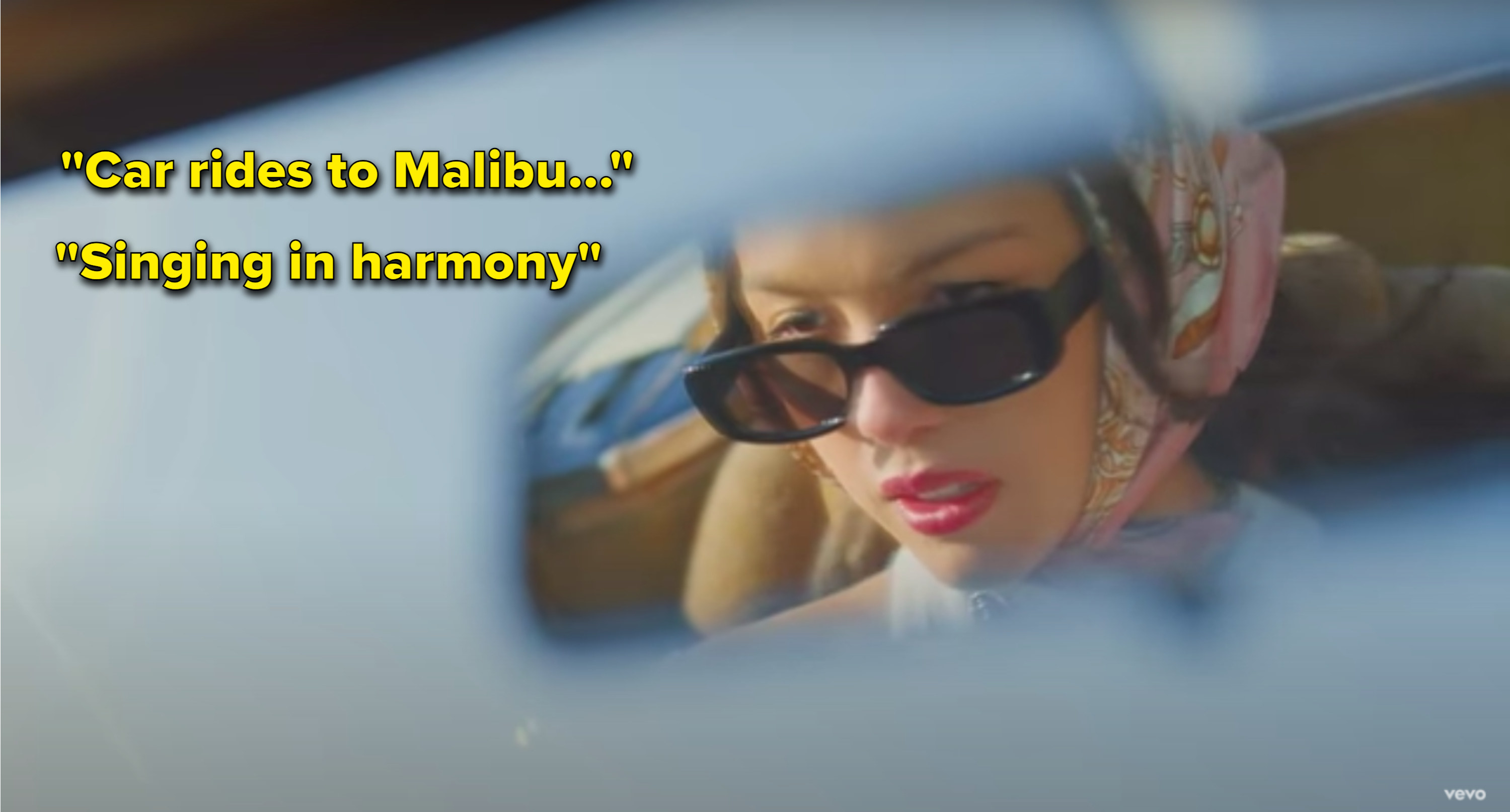 We all know Taylor has a slight obsession with car imagery in her songwriting (i.e. "Red," "Our Song," "Getaway Car," etc.), and in particular, she loves using cars to express feelings of nostalgia. To me, many of Olivia's lines in "Deja Vu" mirror Taylor's in "All Too Well."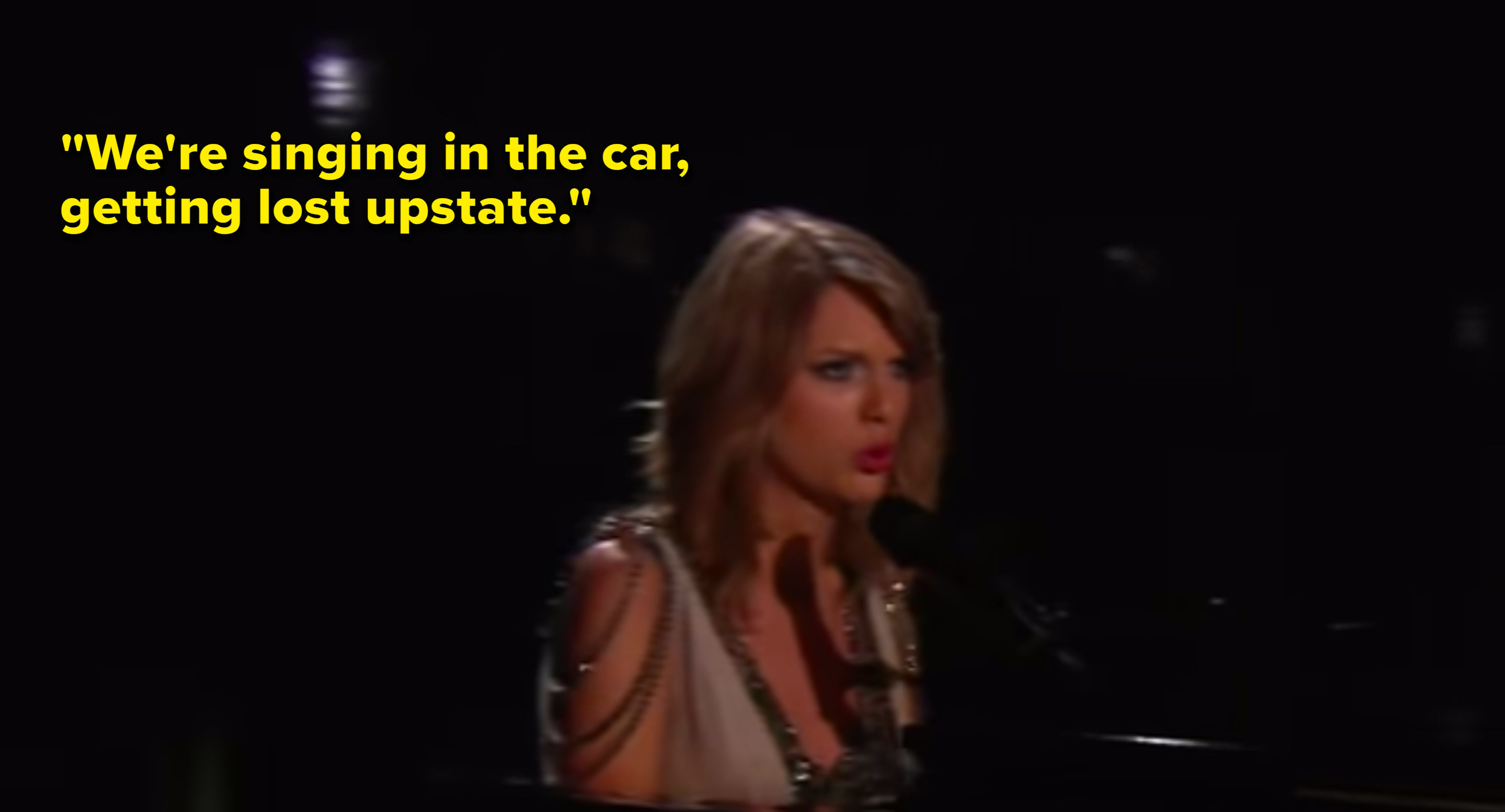 But it's also the specificity of the details in their lyrics — the references to likes and dislikes of their former flames, as well as fleeting moments from their memories.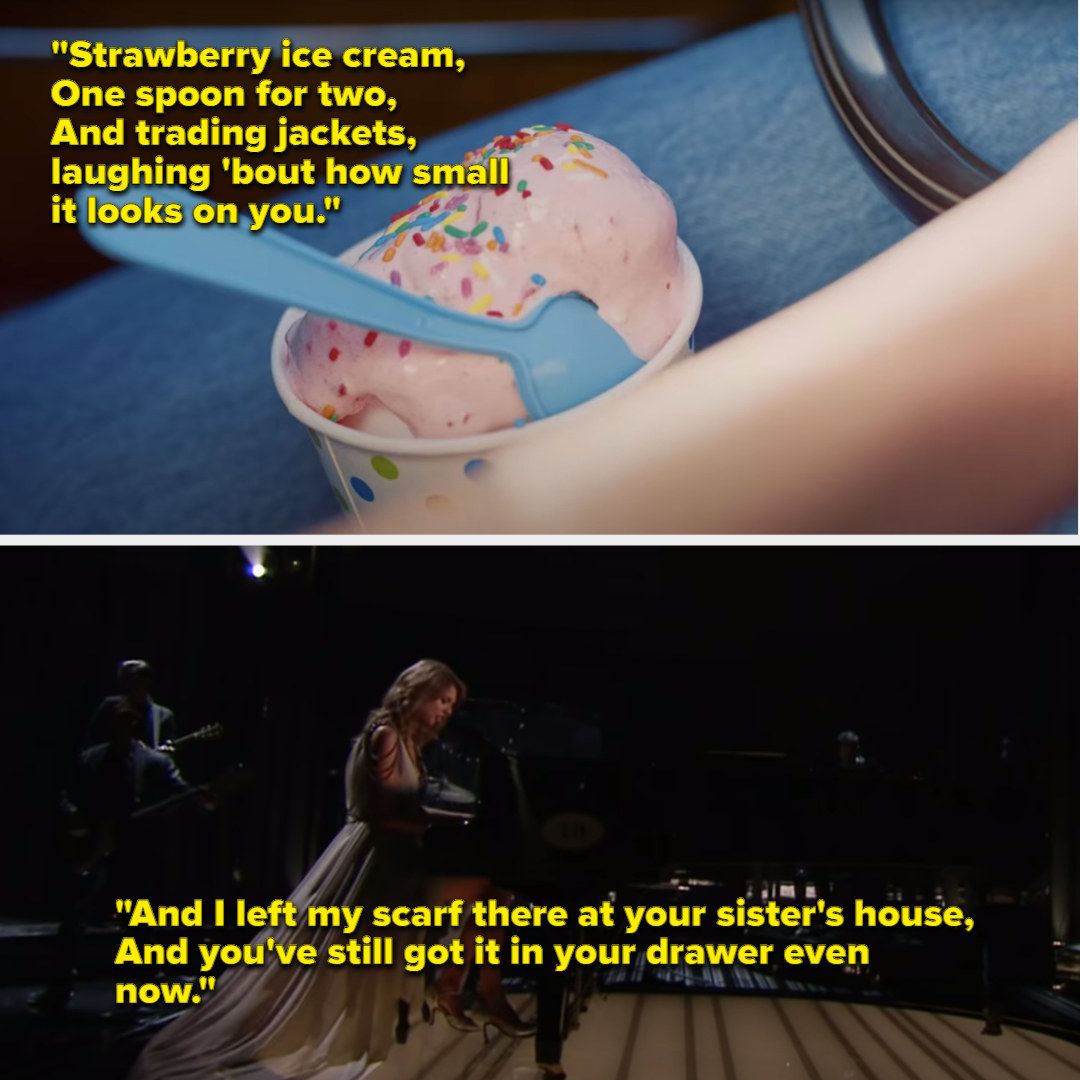 And another tiny detail is when Olivia sings, "Yeah, everything is all reused."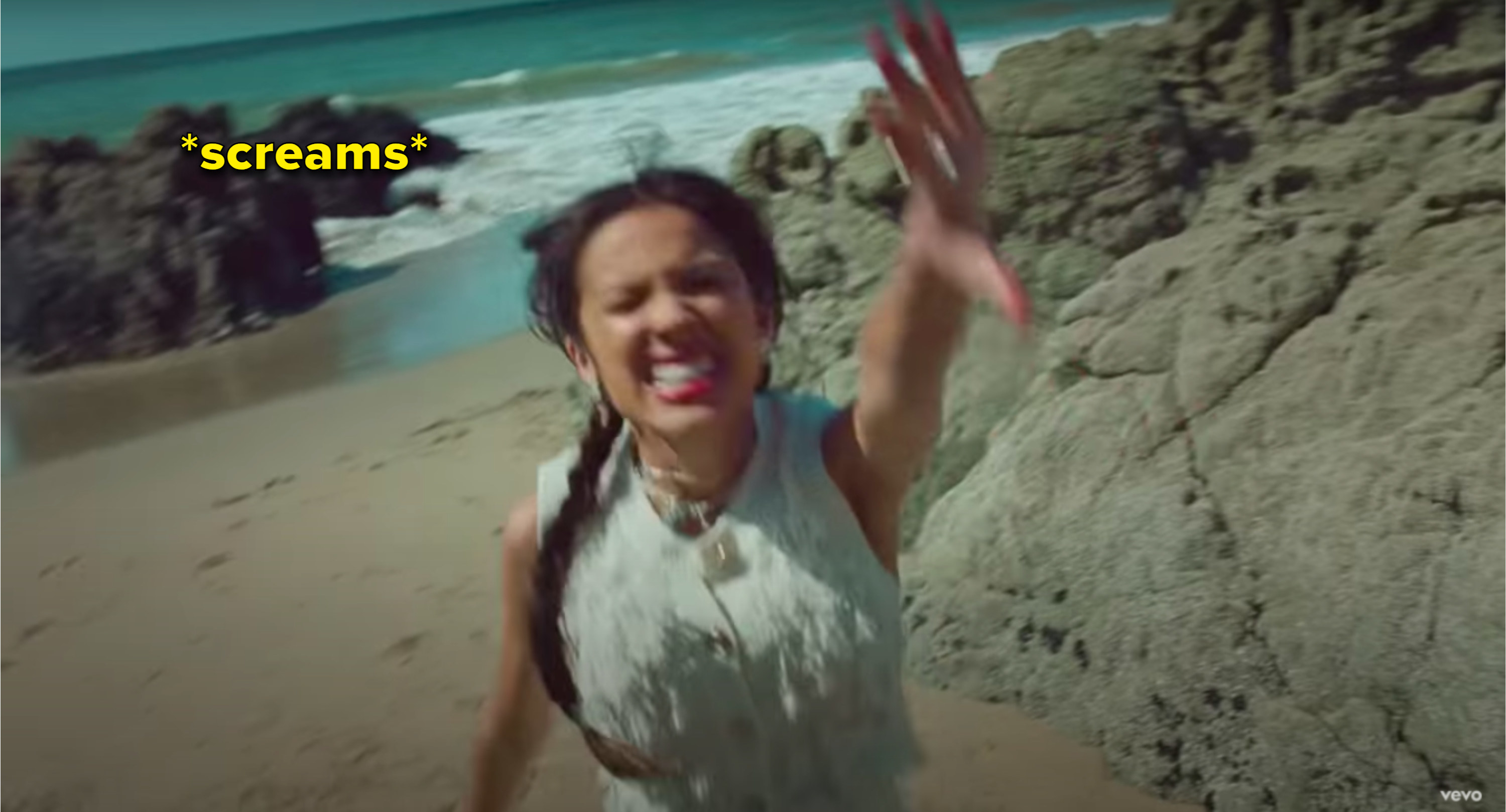 "Deja Vu" aside, there's no denying how similarly Olivia's career trajectory is paralleling Taylor Swift. They both released singles at a young age that became instant hits.
Not to mention, Taylor has built an entire empire by singing songs from the perspective of the "other girl," the one who doesn't get the guy. Obviously, I'm well aware that Taylor Swift didn't invent the concept of unrequited love, but she did create a successful career by writing songs on that exact concept while simultaneously both humbling and endearing herself to her fans.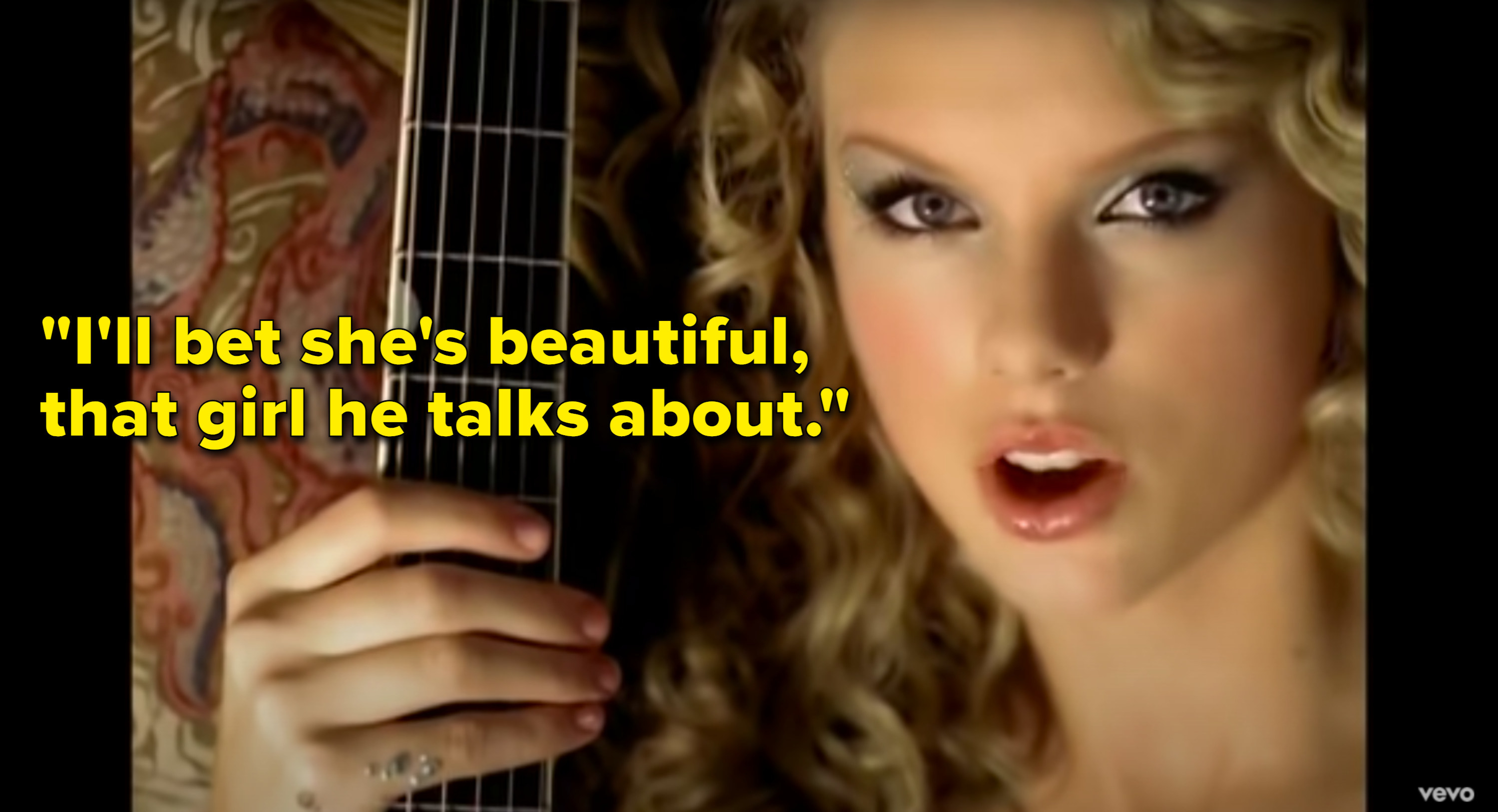 PLUS, Taylor has been leaving Easter eggs in her songs since the dawn of time, initiating full-on investigations from her fans into who each song is about. And it seems that Olivia is doing the same.
And let us not forget the significance of Taylor's "Track 5" — each song being the most personal and emotional of its respective album. It looks like Olivia might be taking a page from this book as well, because "Deja Vu" is currently listed as the fifth track on her soon-to-be-released album.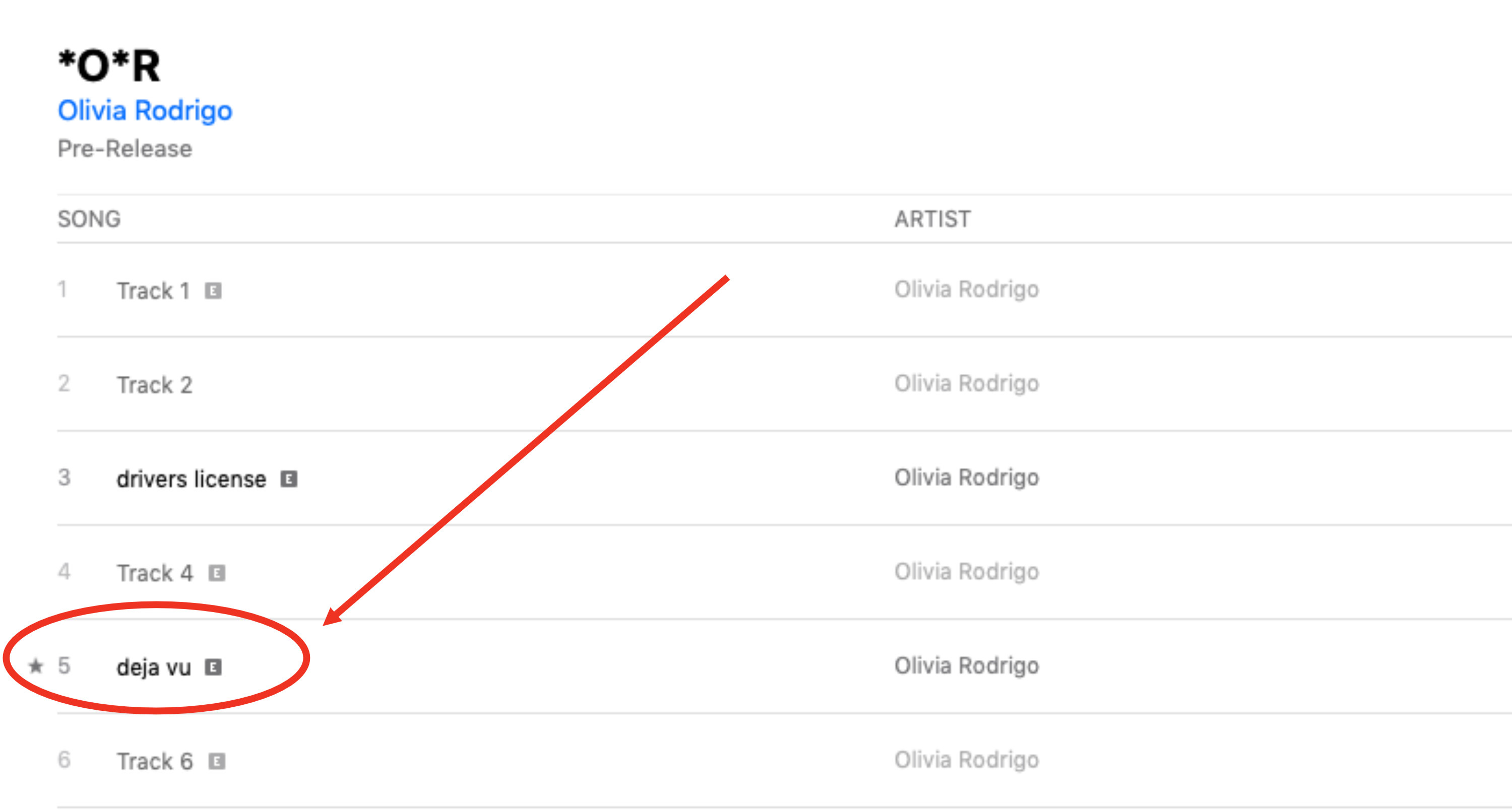 And Olivia has said in the past that her favorite two songs from Taylor's most recent albums are "Tolerate It" and "My Tears Ricochet."
Taylor clearly sees the similarities, too, and she has been incredibly supportive of Olivia's budding career.
Either way, both women certainly know what they're doing when it comes to singing and songwriting!