Hulu's newest limited series, Pam & Tommy — starring Lily James and Sebastian Stan — came out today, and there's already a lot of important discourse around it!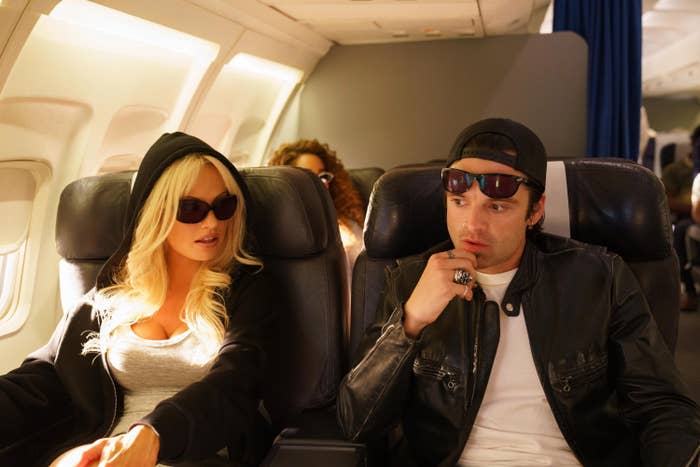 The show details the events surrounding Pamela Anderson and Tommy Lee's honeymoon sex tape, which was stolen from their Malibu home in 1996 before being released without their consent.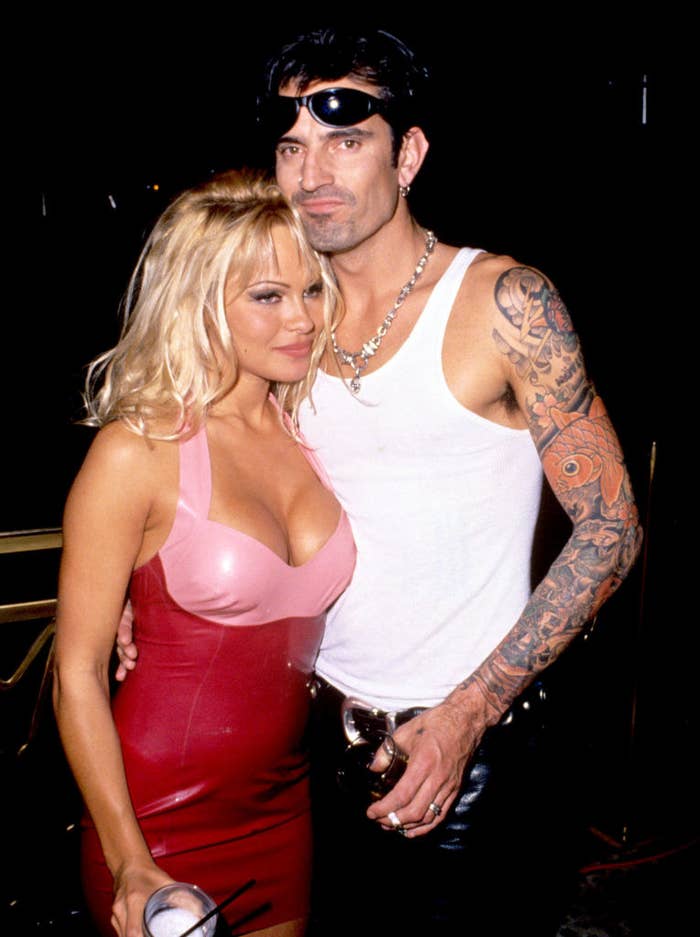 While both Pamela and Tommy appeared on the tape, it was Pamela who faced an enormous amount of undue criticism — but, in the year of our lord 2022, Lily is pointing out that it's time we, as a society, come to terms with our role in the scandal.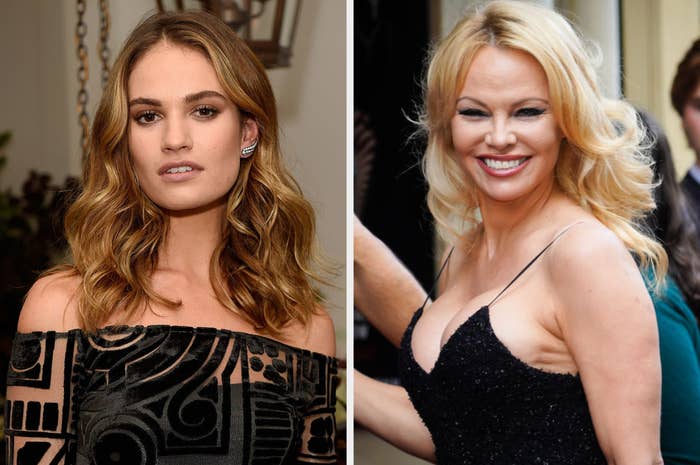 "That was very much our intention with the show, to hold a mirror up to make people look at their own culpability in perpetuating this unhealthy viral internet behavior," she told IndieWire. "We are all complicit and we have to become more aware and sensitive."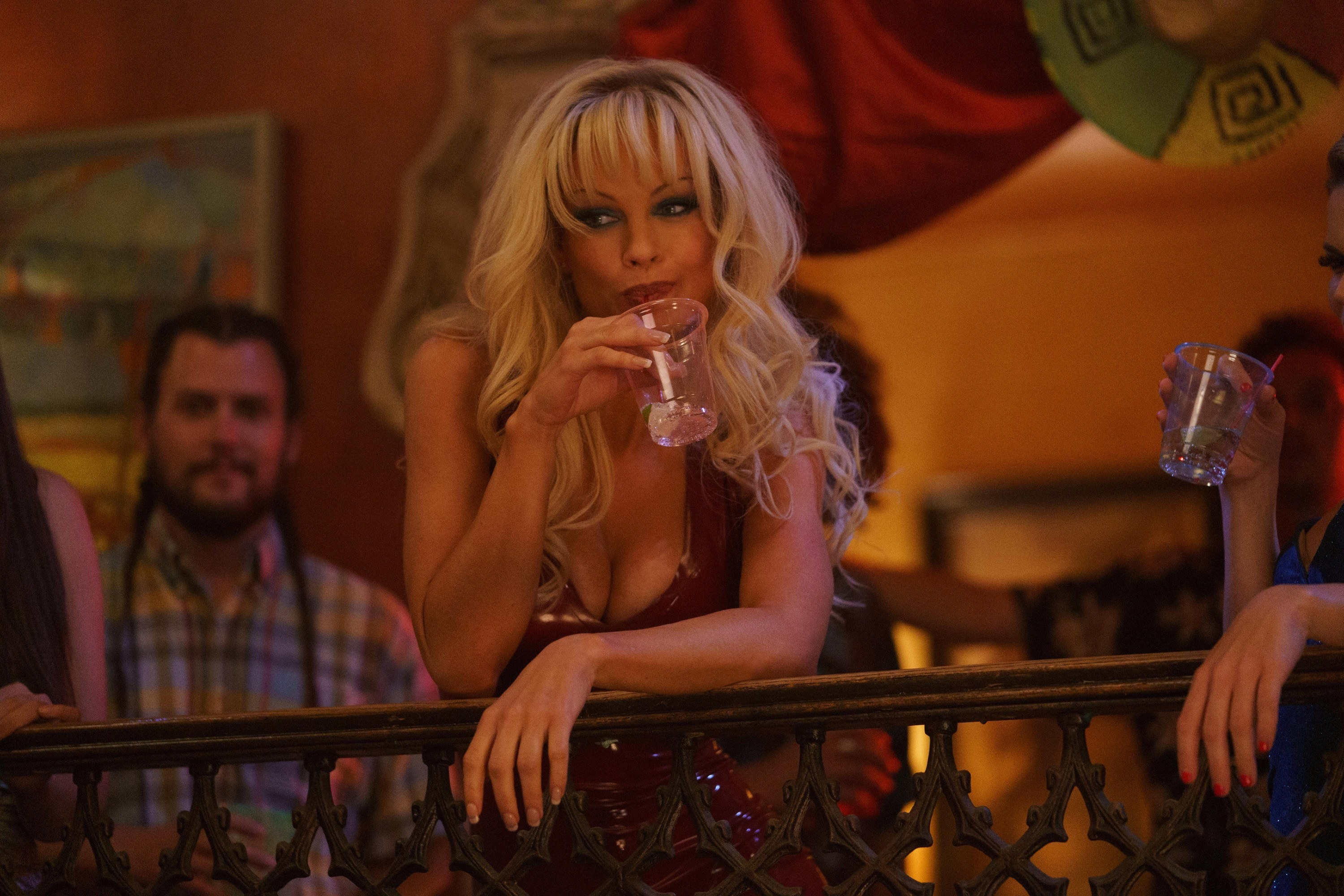 Lily expanded on that "toxic" internet behavior, adding that — even if this scandal were to happen today — she thinks it's possible the response would be the same. "I do think everyone has a voice on Twitter and no one is really held accountable, so it's really dangerous. You can use it to just publicly destroy someone. It can be a really toxic environment."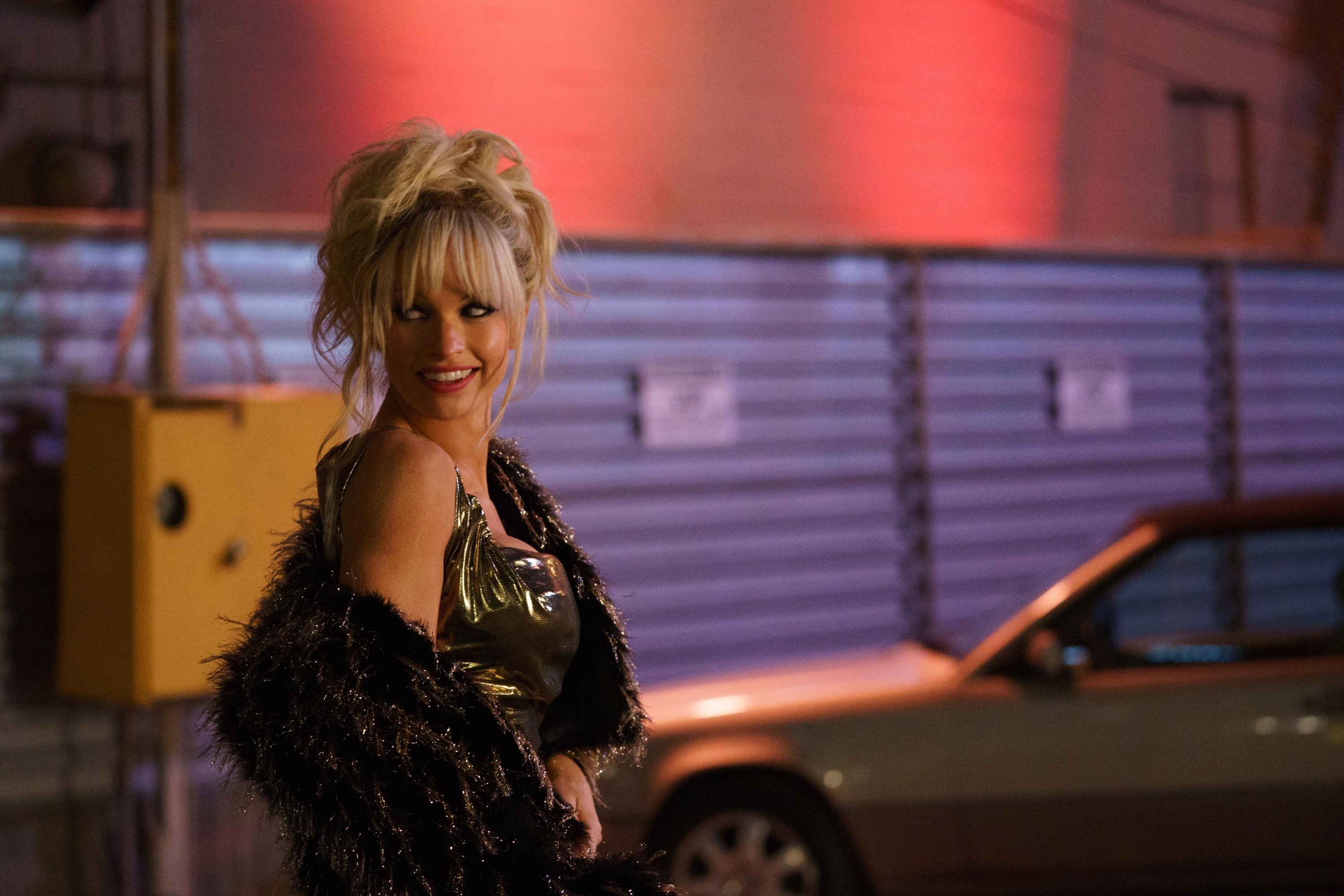 She added that modern-day social media has given more "access" to others' lives. "Now, with social media, there's just so much more access. There's this compulsion to be on them, to be sharing, to be oversharing, to give away our privacy, to comment without any consequences," she said. "In a way that's desensitized us much more so now than it was in the '90s."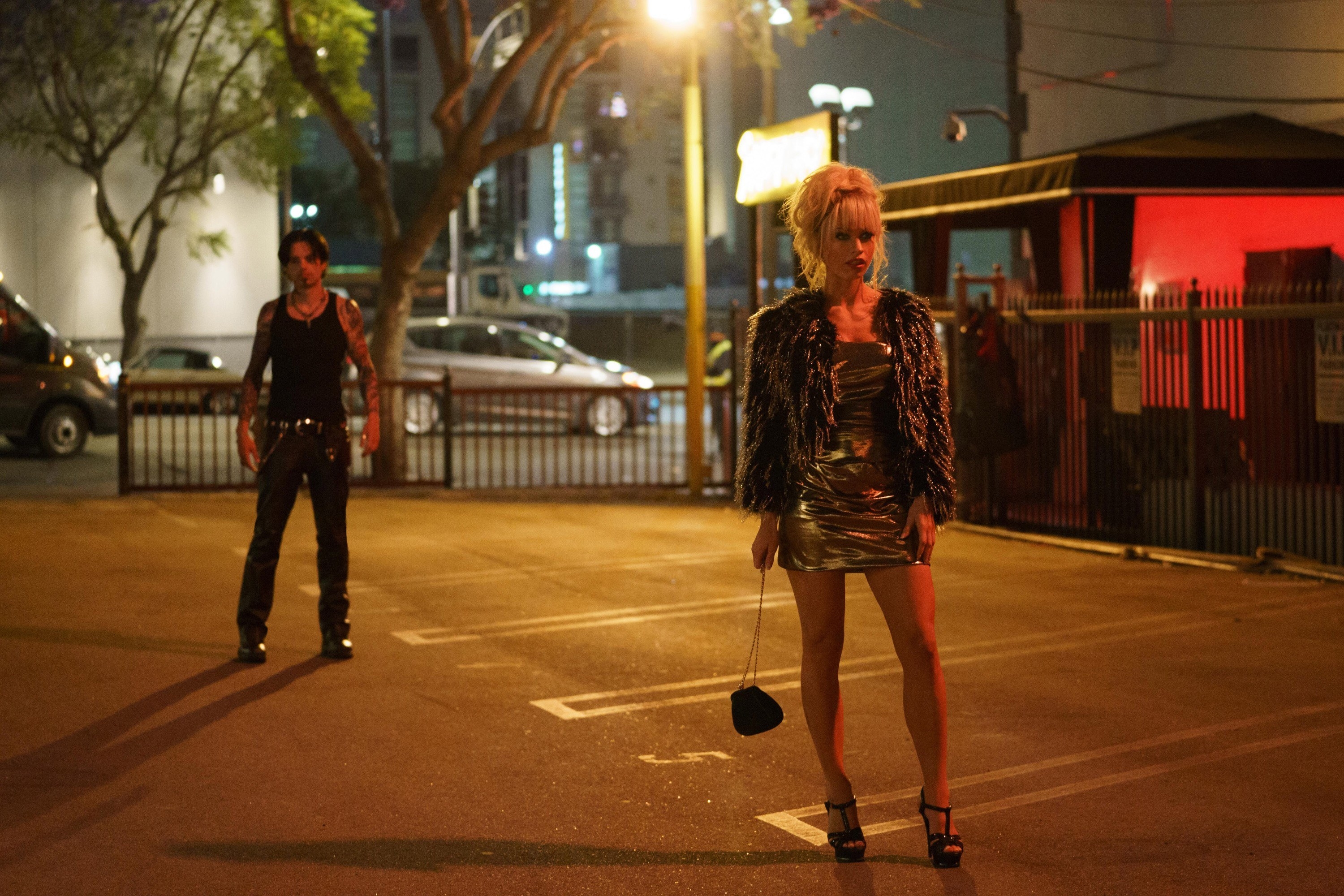 Lily also said that, as a woman, she can identify with a lot of what Pamela went through. "You can relate to a lot of things purely as a woman because, unfortunately, whether you're Pamela Anderson [or not], there are moments of sexism, or misogyny, or double standards where you're not treated the same as your male coworker," she explained.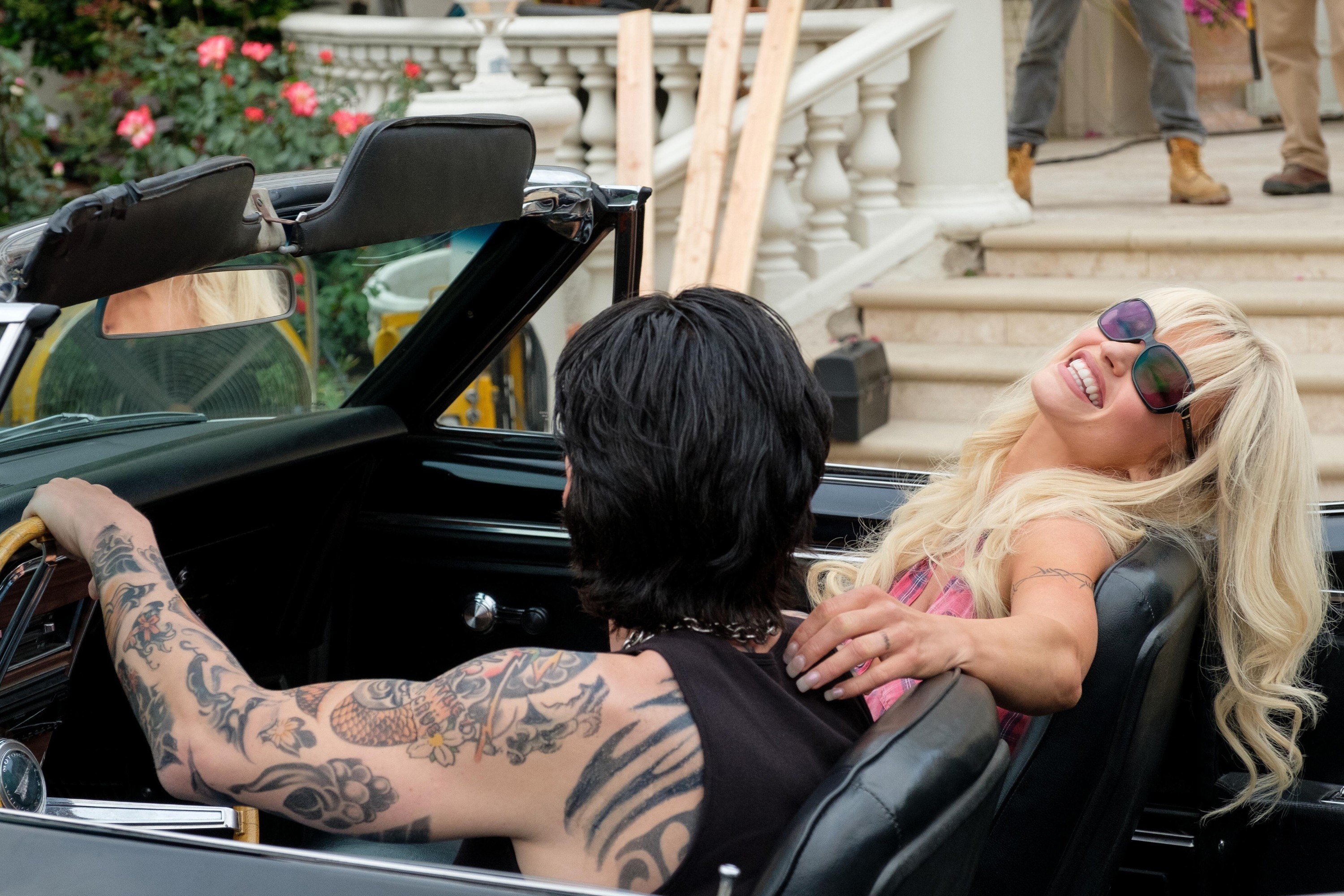 You can watch all eight episodes of Pam & Tommy on Hulu now.