He was being torn apart because of the scene where he gives Satan a lap dance.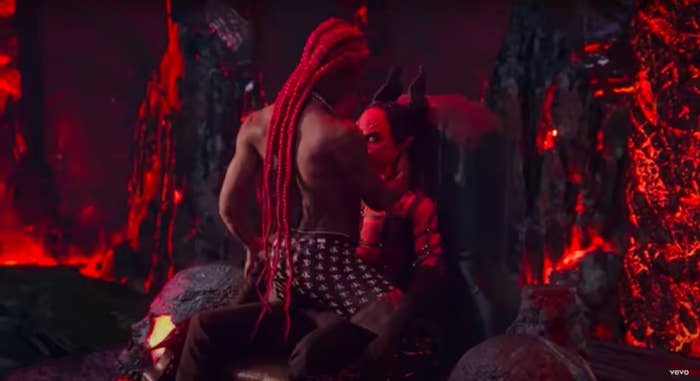 To promote the song, he teamed up with MSCHF to launch "Satan Shoes" — a sneaker themed after the video featuring Nike's logo. Well, Nike wasn't too happy about it because they "had nothing to do" with the shoe creation, according to the Hollywood Reporter.
Since Lil Nas X is literally the king of turning pain into profit, he, of course, used all of this controversy to promote his upcoming single, "Industry Baby" — featuring Jack Harlow and produced by Kanye West — by elaborately joking on social media about an upcoming "court date" and potentially "going to jail."
And then there was this series of truly golden tweets.
LOL.
My personal fave:
And since his fan base always understands the assignment, they took it one step further: "#FreeLilNasX" began trending on Twitter Monday to prolong the joke and simultaneously create hype for the new song.
If you aren't fully convinced Lil Nas X is the king of PR (and comedy) by now, then you're wrong. Sorry.
"Industry Baby" drops Friday. Stream Lil Nas X for clear skin!