The Ranbir Kapoor-Katrina Kaif starrer Jagga Jasoos is set to hit theatres on July 14.
The film is a Indian musical adventure, directed by Anurag Basu, that chronicles a young detective's quest to find his missing father.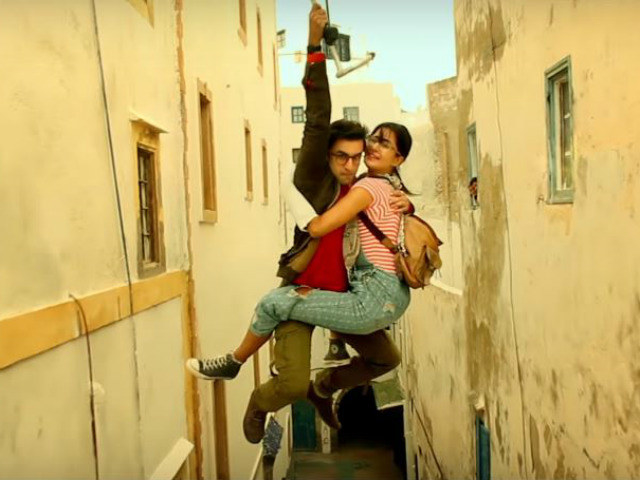 And while the film sets itself apart from other Bollywood films, blogger Sagran Jos found some very striking parallels to a timeless classic – The Adventures Of Tintin.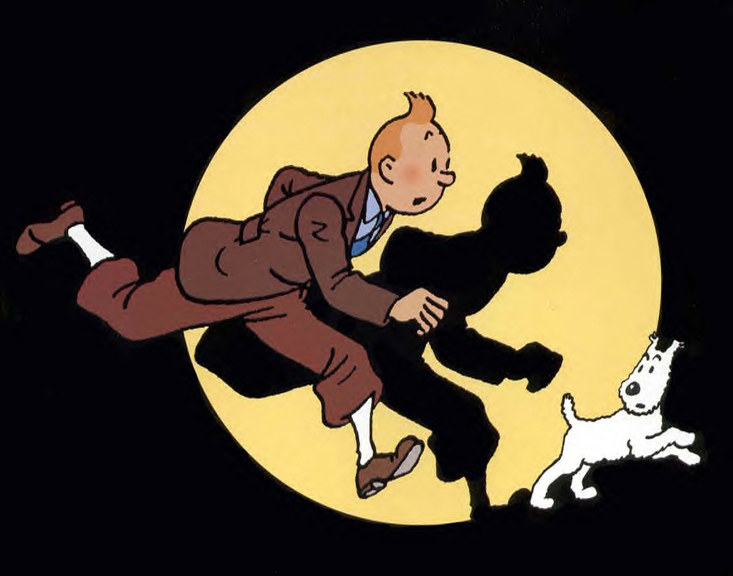 And it's not that much of a stretch tbh, since Basu has mentioned that his film is, at least in part, inspired by Tintin. Jos makes some pretty compelling arguments regarding the similarities. Here we go:
The most obvious, and telling similarity is the little quiff in both the protagonists's hair.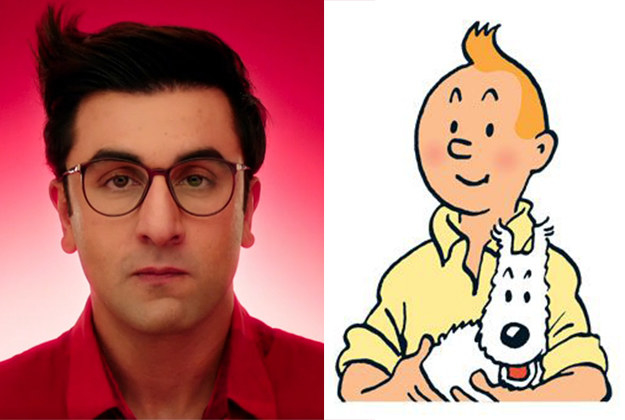 There are several scenes in the film which almost completely mirror non-conventional modes of transport from the Tintin comics.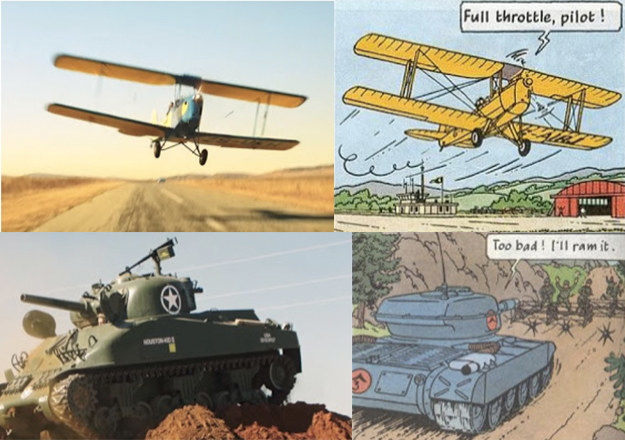 Ranbir's clandestine outfits also seem to take inspiration from the time Tintin went undercover in The Broken Ear.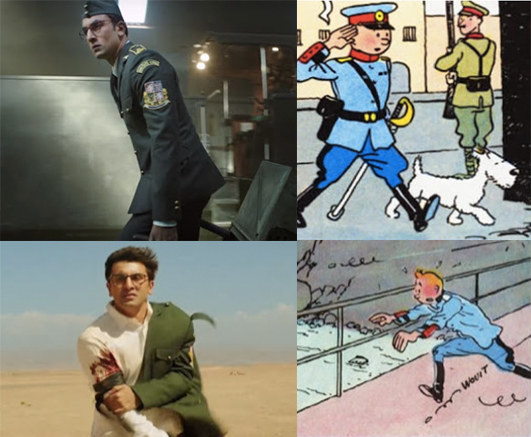 The animals both teams meet along the way are the same.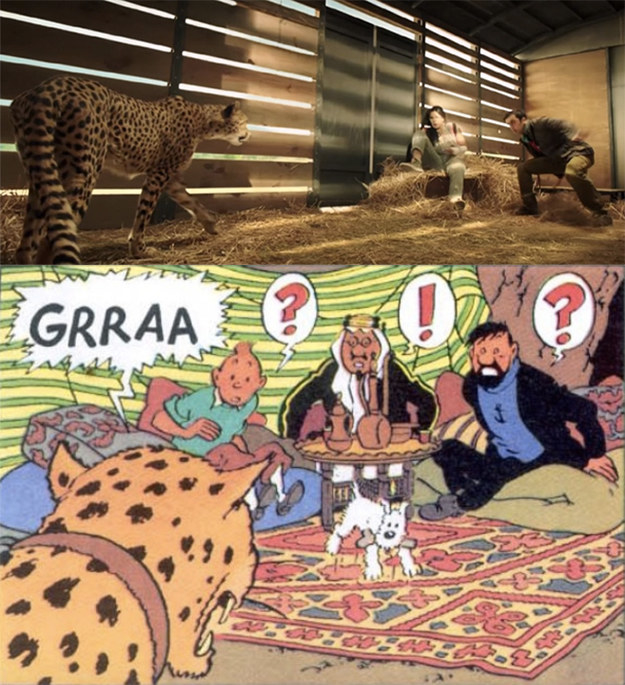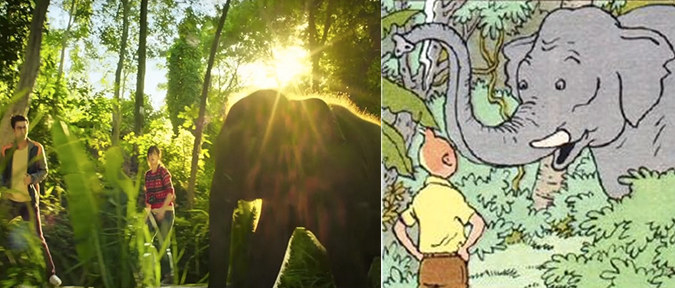 And a lot of plot points play out in an almost identical way. Like this narrow escape is the same plan used in Tintin's The Broken Ear.
And they were caught in the same way.
This scene where authorities chasing Jagga and Shruti fall into the water mirrors detectives Thomson and Thompson doing the same in The Crab With The Golden Claws.
Tintin, much like Jagga in the film, runs on a train in The Black Island.
And this zip-line escape scene is the same as the one from the 2011 Steven Spielberg film The Adventures Of Tintin.
Oh, and finally, the posters are pretty much the same.
You can read Sagaran Jos' astute observations here.