As part of their promotional tour for their upcoming film Jagga Jasoos, Katrina Kaif and Ranbir Kapoor met with VJ Zerxes Wadia on MTV Insider.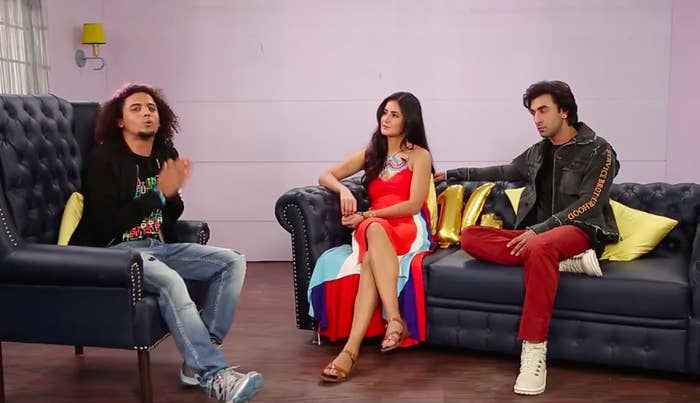 A little into the interview, Zerxes directed a question at Katrina and as she began to answer...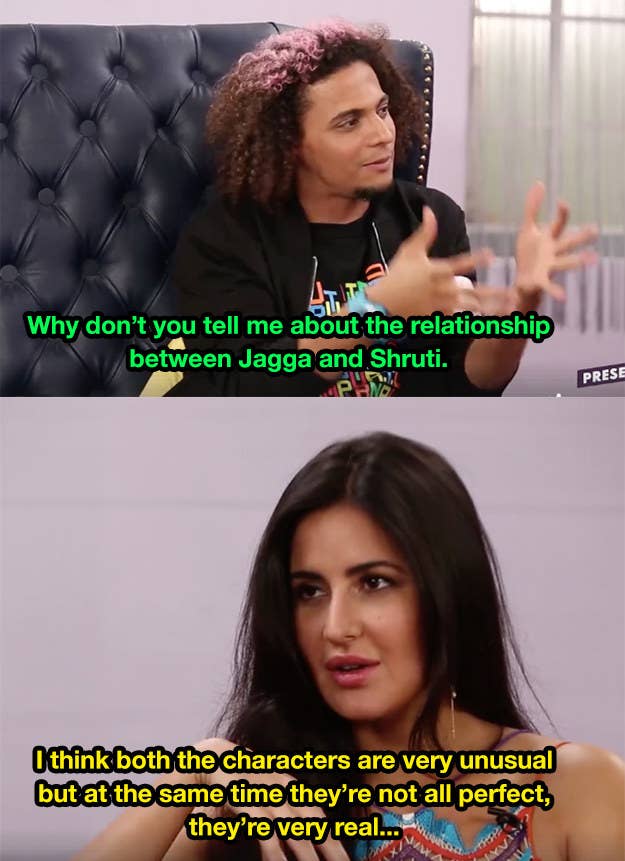 Ranbir swooped in, and cut her off.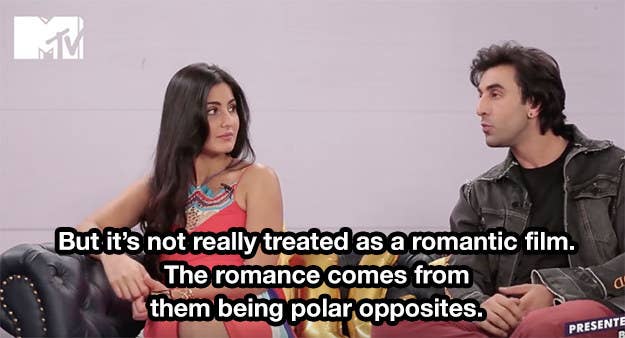 And Katrina served Ranbir some subtle sass to let him know that she wasn't amused.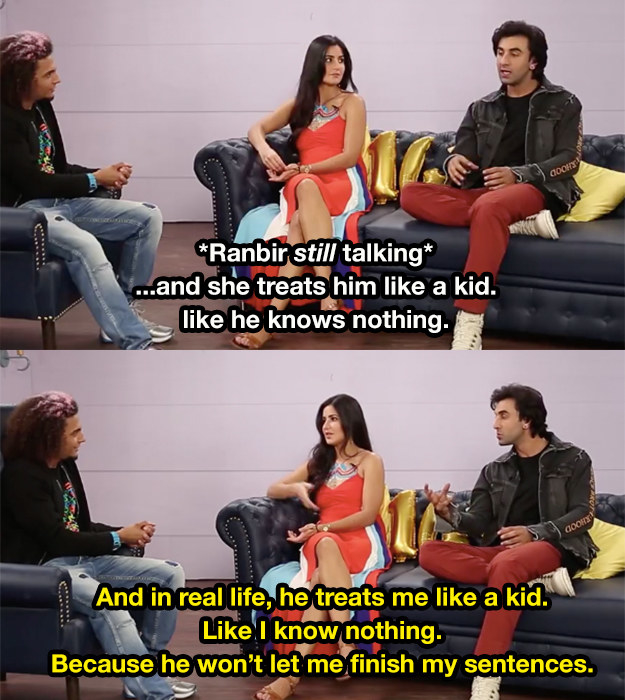 Ranbir didn't get the sass and continued talking on Katrina's behalf.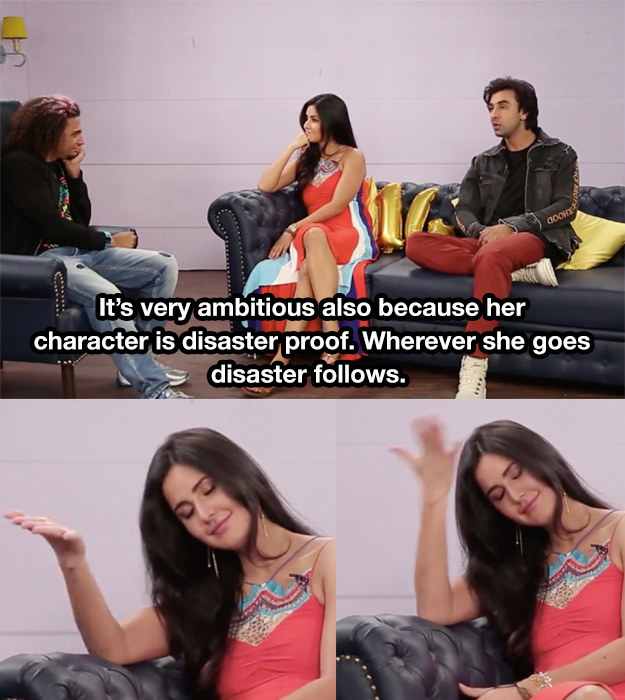 But she decided to shut that shit down, and call out the pretty blatant mansplaining.
The rest of the interview was pretty awkward, as Ranbir, a tad confused by his transgression, began talking more and more about basically everything.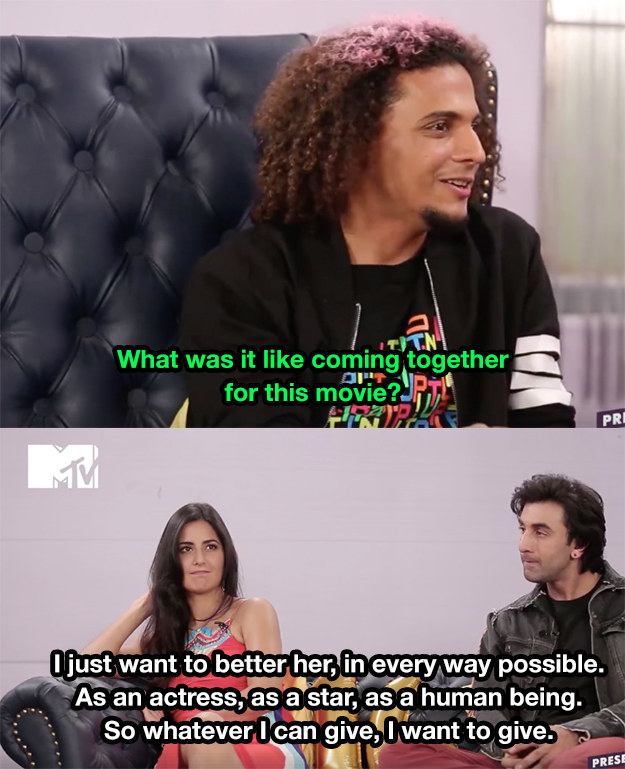 By the end of it, Katrina was done with the whole thing.