On February 19, Kangana Ranaut appeared on Koffee With Karan and bluntly called out Karan Johar for being nepotistic. The news made headlines across the country.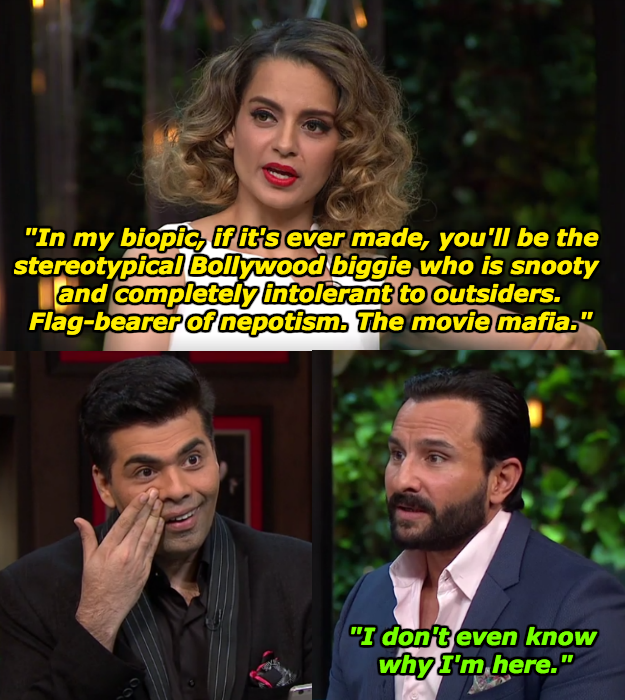 Johar responded to Ranaut's claims when he was asked to comment about it at the LSE SU India Forum.
"When she says 'flag bearer of nepotism', I don't think she has understood the entire meaning of the term. What is nepotism? Am I working with my nieces, nephews, daughters, cousins?

What does she (Kangana Ranaut) think we're doing? Sitting and not giving her work? Maybe, I'm not interested in working with her. That doesn't make me 'movie mafia', that makes me a man with an opinion. I'm done with Kangana playing the woman card and the victim card. You cannot be this victim at every given point of time who has a sad story to tell about how you have been terrorised by the bad world of the industry, leave it."
Johar's responses launched a massive debate about the level of nepotism prevalent in Bollywood, and many people called out the filmmaker for being too privileged to see it.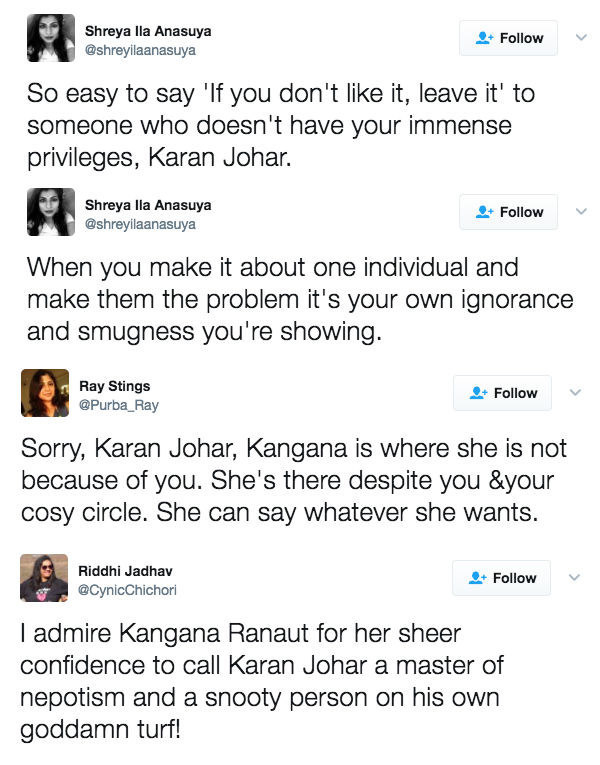 Since then, Johar has mostly stayed quiet about everything. However earlier today, almost a month after the Ranaut episode aired, Johar finally addressed everything in his column on NDTV.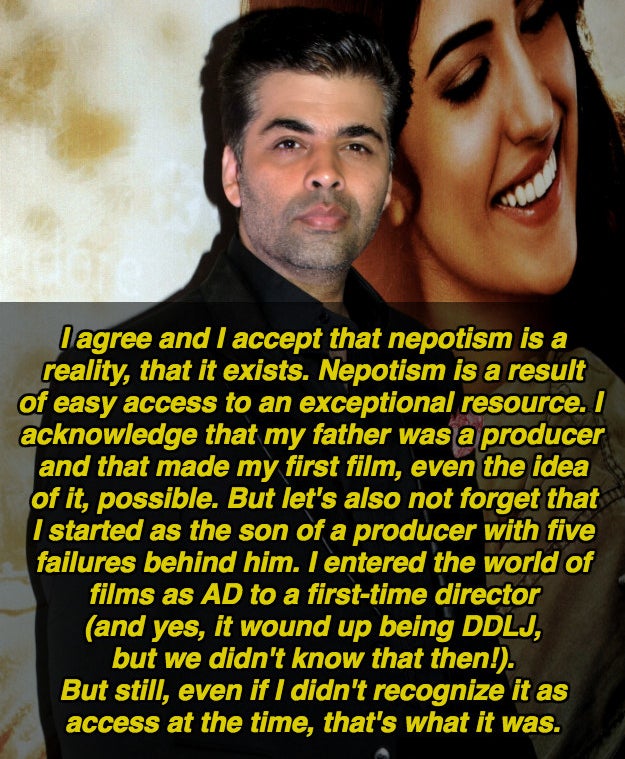 He went on to explain that just because he launched Alia Bhatt and Varun Dhawan, it doesn't necessarily amount to nepotism.
Johar stated that at the end of the day, it's a business.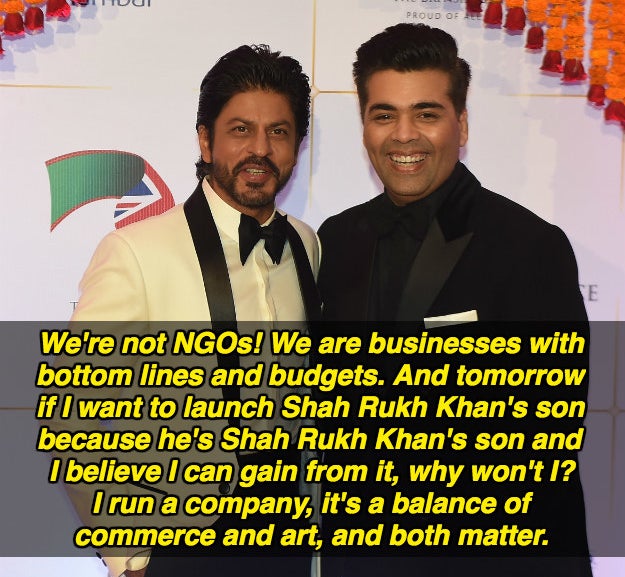 And finally, he said that if he is a product of nepotism, so is everyone else.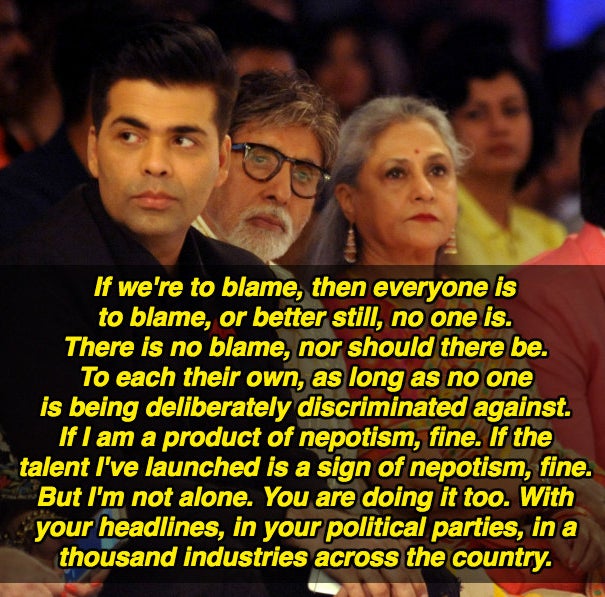 All excerpts were obtained with permission from NDTV. You can check out Johar's entire column on NDTV here.
Looks like there are no comments yet.
Be the first to comment!