Deepika Padukone Helped Vin Diesel Put On A Veshti, And He Kinda Loved It
His wardrobe options have opened up to wondrous new possibilities.
Deepika Padukone and Vin Diesel received a grand sari-clad biker welcome when they arrived in India yesterday to promote their upcoming film xXx: The Return Of Xander Cage.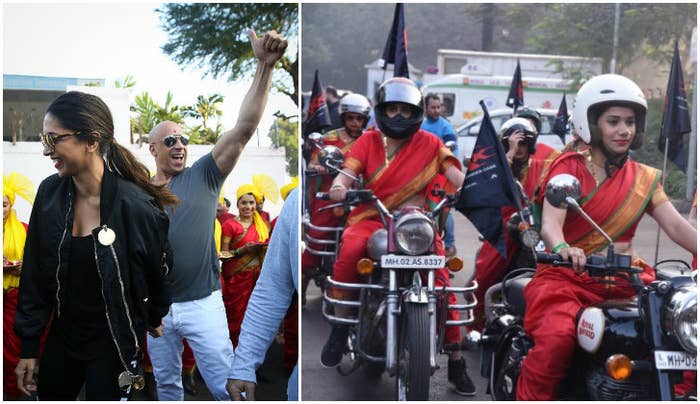 And last night, in a massive ceremony, they both attended the Indian premiere of Deepika's Hollywood debut in Mumbai.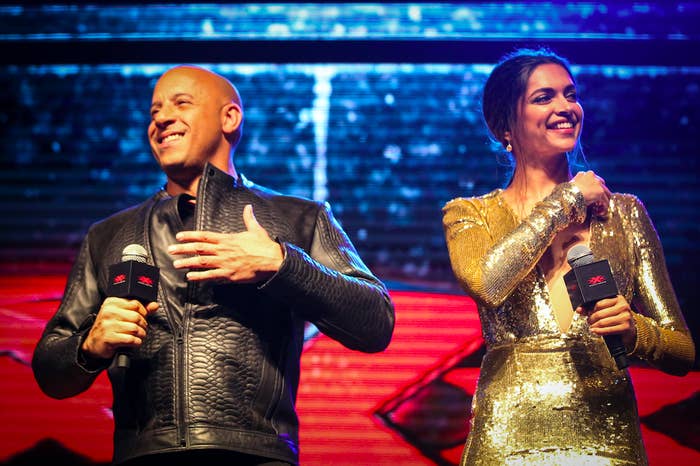 It was grand as hell.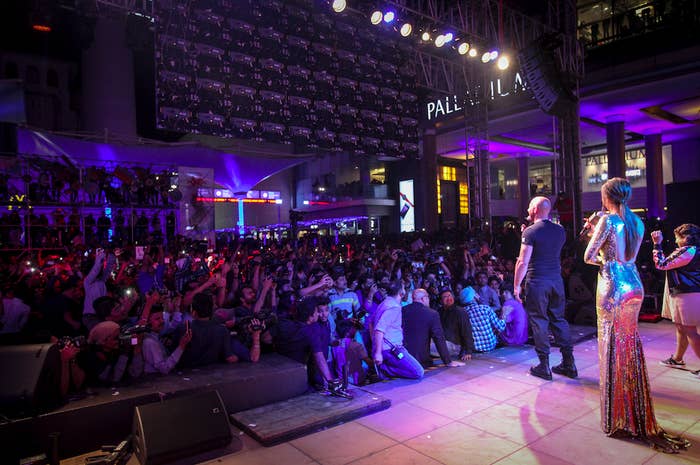 And as part of the celebration, Deepika decided to do a little performance of "Lungi Dance", the hit song from her 2013 film Chennai Express.
BUT she was feeling a little lonely on stage, so she decided to rope Vin in for the fun, by helping him tie on a veshti.
And he kinda, sorta loved it.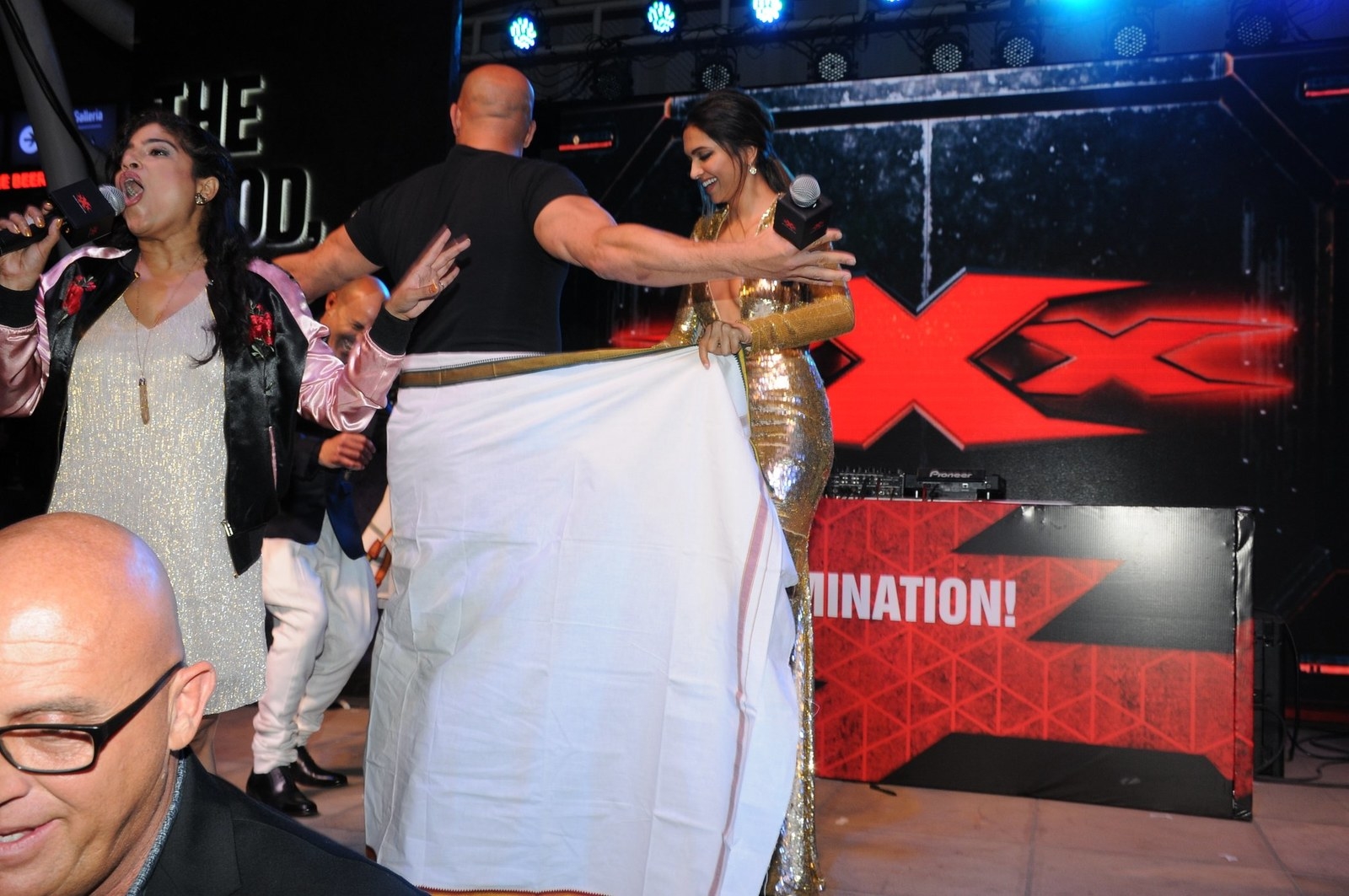 He looked a little confused at first about how a veshti works.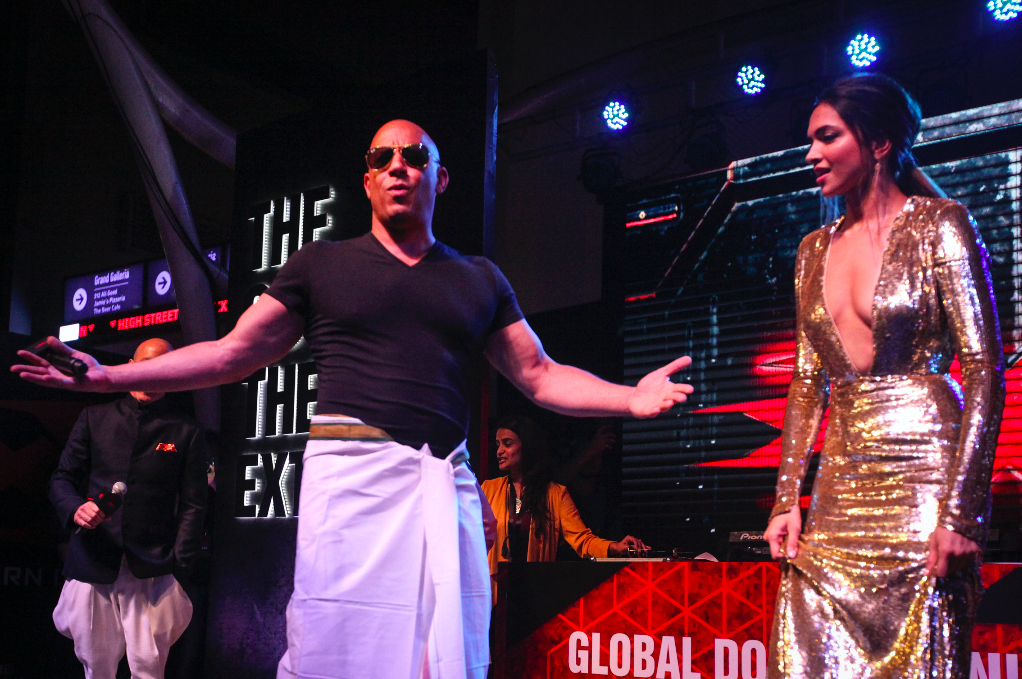 Needs to be said, that it's not first time that Deepika coaxed a foreigner to put on something they have probably never seen before.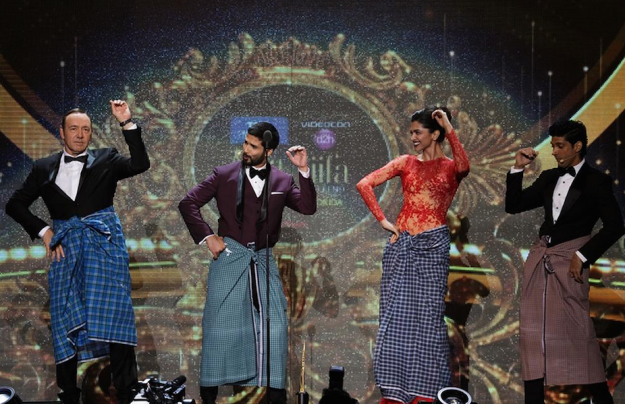 But look at Vin, basking in the glory.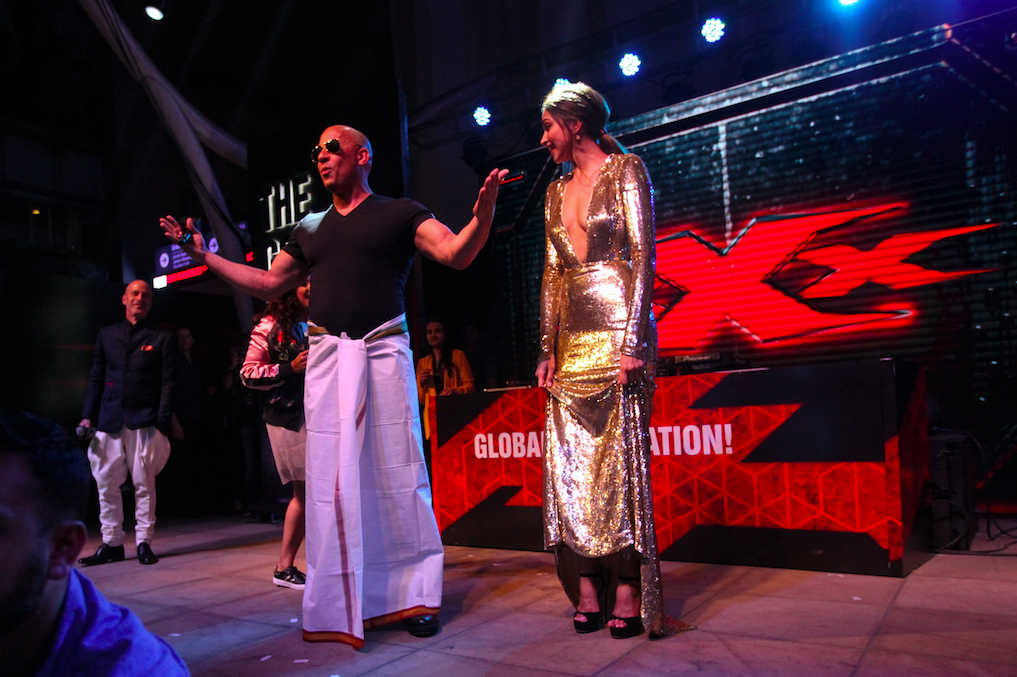 Deepika was probably wondering why she didn't introduce Vin to the wonders of the veshti much, much earlier.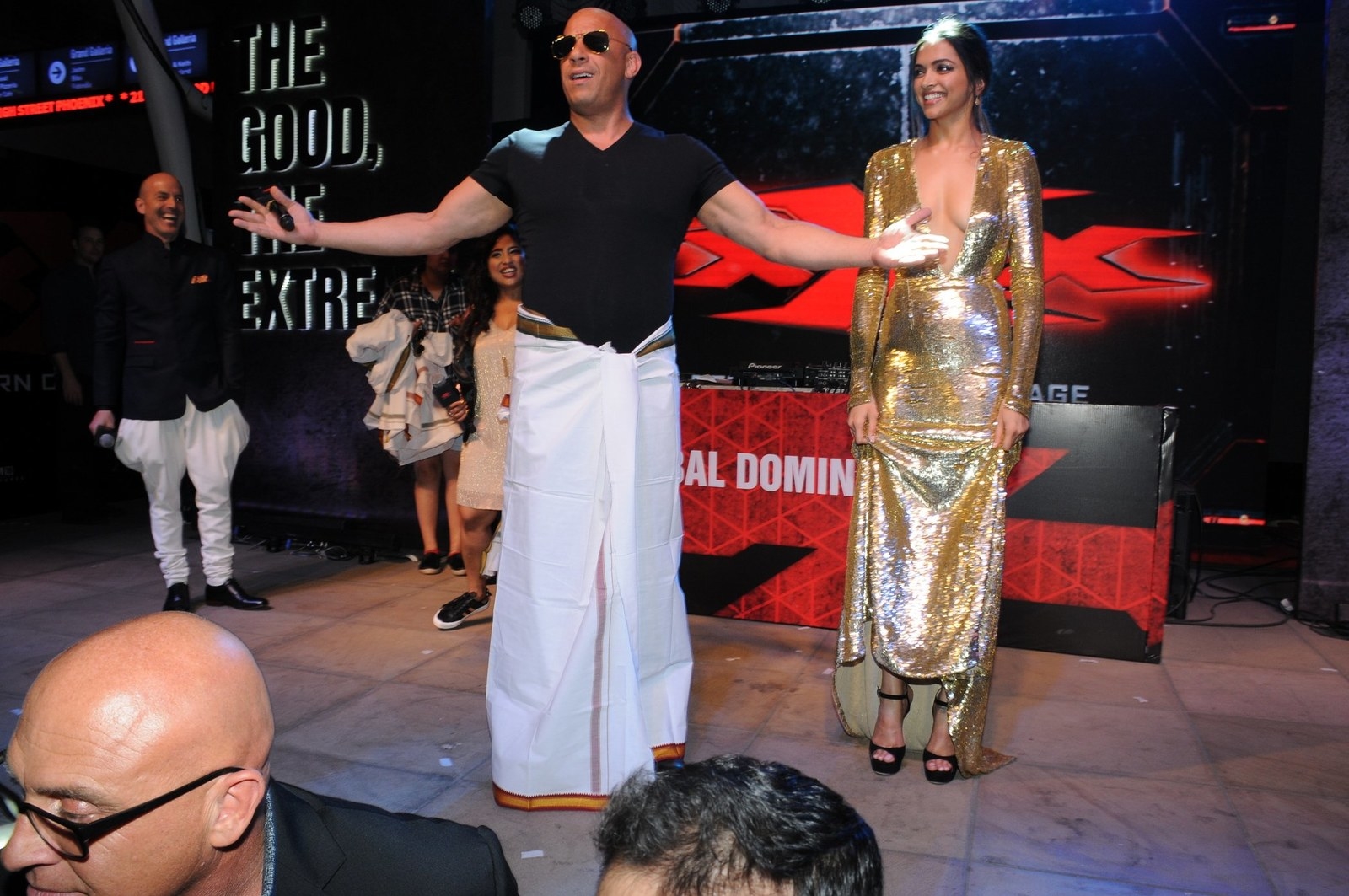 In any case, the man looks pretty content with his new attire.