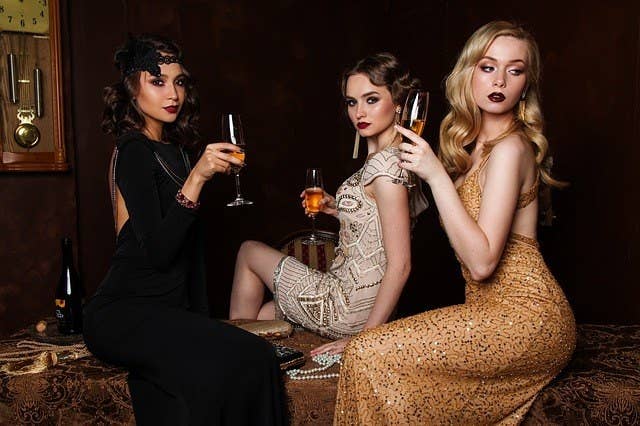 Fashion innovators used their creativity to truly transform. They created looks that surprised, delighted and shocked fashion devotees of their time all over the world.
Christian Dior
Christian Dior was born in France in 1905. In 1947, he brought out his first design collection, which was hailed as "Dior's New Look." It featured dramatically lowered hemlines and a pronounced waist and bust. Dior's gowns were made of luxury fabrics, which the people were craving due to the hardships of the post-war era. His New Look was a fashion revolution, and became wildly popular.
Cristobal Balenciaga
Another key person in fashion history is Cristobal Balenciaga. Balenciaga was the son of a fisherman. He taught himself to be a tailor from a young age. He grew famous for working with the "Sack Dress." His nickname is "Fashion's Picasso." Pauline de Rothschild and Diana Vreeland wore his creations.
Givenchy
Hubert de Givenchy was born in 1927 in France. He studied fashion at the Ecole des Beaux-Arts. He worked under Else Schiaparelli and was mentored by Cristobal Balenciaga. Hubert de Givenchy made clothing for Audrey Hepburn as well as the amazing hats for Breakfast at Tiffany's. Givenchy licensed his name to many products, and had a fabulously successful career in fashion.
Chanel
Chanel grew up in an orphanage. She first designed hats, then moved on to original collections of apparel. She created her Chanel No. 5 perfume in 1921 and the famed "Little Black Dress" in 1926. In a time where most women wore uncomfortable corsets made of whalebone, Chanel invented comfortable clothes for women. She was friends with many artists and also did some costume design. She had many high profile romances. The Chanel suit she designed is still a modern day classic.
Lagerfeld
Karl Lagerfeld was born in Germany in 1939. Immensely rich and chic, Lagerfeld spoke a handful of languages. He worked notably with fur for the Fendi family. He revived the House of Chanel by reworking the Chanel suit and modernizing it. He developed many fragrances and a ready-to-wear line under his own name.
Yves Saint Laurent
Yves Saint Laurent is another top name in designer history. He is Algerian-born and became an assistant to Christian Dior . He then became in charge at the young age of twenty-one when Dior suddenly died. He has designed many collections and fragrances. He remains a powerful force in the industry.
Elsa Schiaparelli
Elsa Schiaparelli was a designer who was a contemporary of Chanel. Schiaparelli was very artistic and often designed shocking or surprising clothing and accessories. Her designs were highly creative, artistic and fun. She often made unusual hats. After the war, the playful spirit her work had didn't match with the tone of the times, so her heyday was in the late 1930s.
These are some of the most important and influential fashion designers in modern history. Each of them took fashion design to a place of high art by using innovation and creativity. They employed their talent to change the way we look at clothing, culture and ourselves.
Source:
Buxbaum, G. (1999) Icons and Fashion. Prestel, Inc. New York:10003.