Hi there. This is François Fillon. He's the Republican candidate in France's presidential election, one of roughly a million — or, you know, five main — candidates.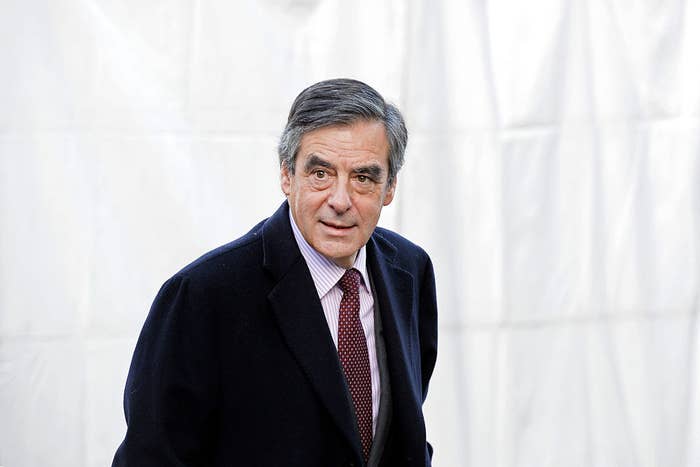 In November 2016, Fillon won the right-wing/center primary with 67% of the vote, defeating Alain Juppé, the mayor of Bordeaux and also a former prime minister.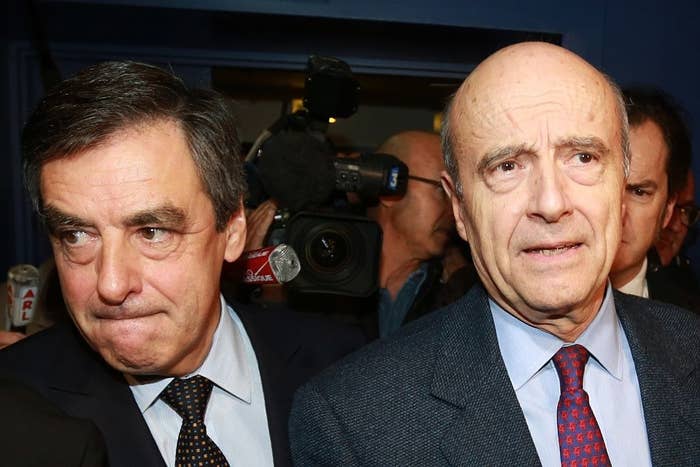 Everything was looking good for Fillon at that point. He was ahead in the polls, and was predicted to comfortably defeat Marine Le Pen, the far-right candidate, in the final round of voting.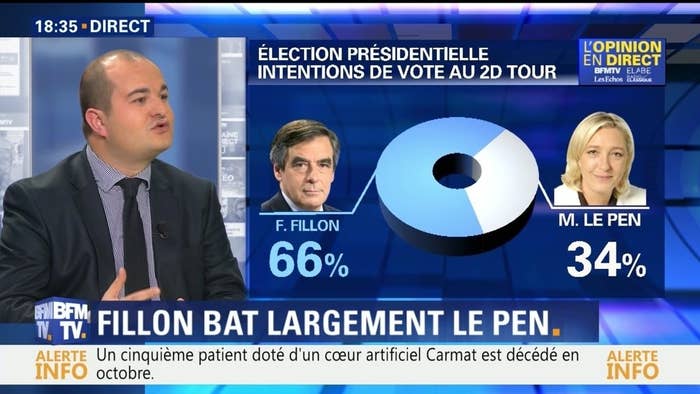 But then on Jan. 26, 2017: PLOT TWIST. The newspaper Le Canard enchaîné revealed that Penelope Fillon, his Welsh-born wife, had been paid as his parliamentary assistant...despite having never worked at the National Assembly, France's version of Congress.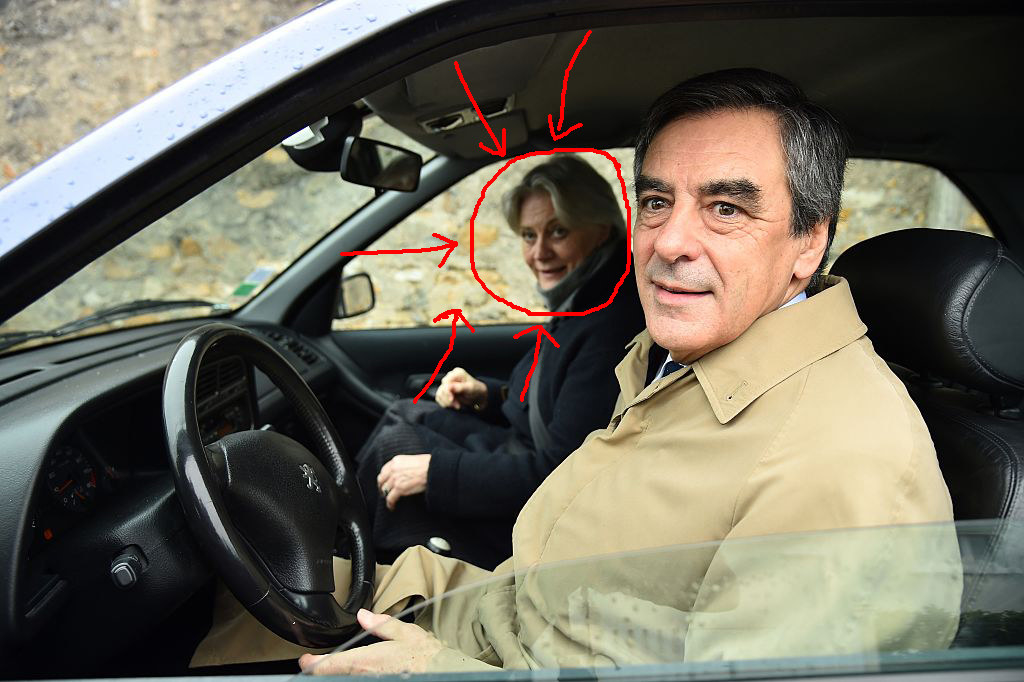 Now, you might not be aware, but this is something of a French speciality, on a level with good cheese and the Eiffel Tower. We call it emploi fictif, or fictional employment.
Jacques Chirac — you know, our former president? He was convicted in an emploi fictif scandal.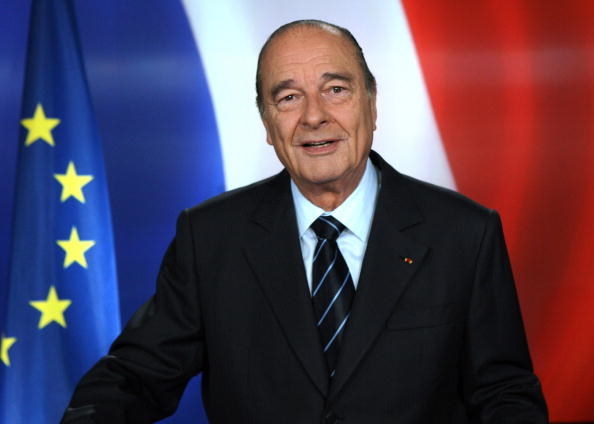 Oh, and Le Pen, the far-right candidate everyone thinks is a shoo-in for the second round, is mired in an emploi fictif scandal of her own.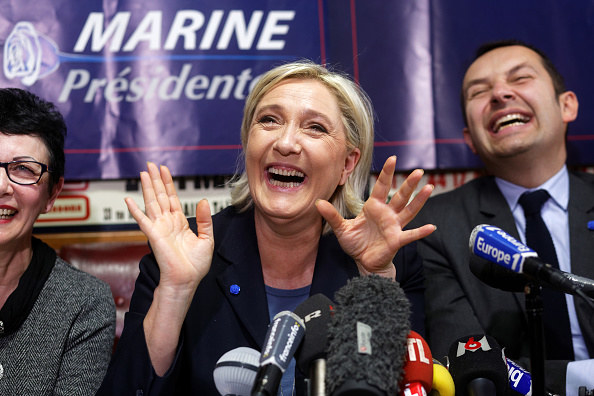 ANYWAY. The night the story broke, Fillon appeared on TV. He said yes, his wife had worked for him. His kids had, too. But it was all perfectly legal.
He then uttered the immortal phrase: "There's only one thing that would prevent me from being a candidate, and that's...if I were charged."
The next day, Marianne published the two columns that Penelope Fillon had penned for La Revue des deux Mondes...for which she'd been paid 100,000 euros.
Over the following days, evidence mounted. A number of media outlets covered the revelations. Fillon was starting to feel the heat.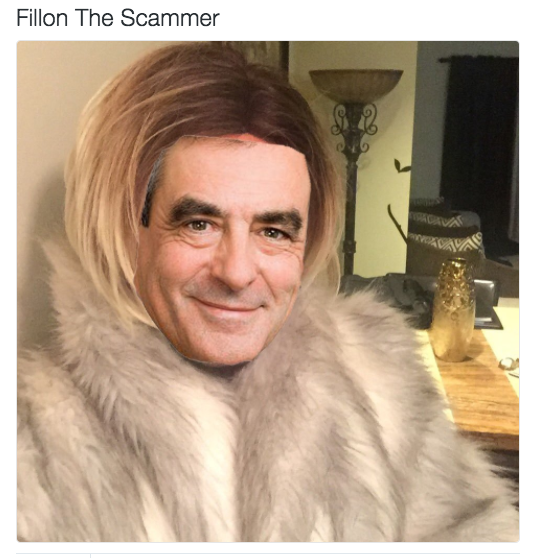 On Feb. 2, Envoyé spécial broadcast an old interview with Penelope Fillon in which she claimed she had "never been her husband's assistant." Hmmmm...
Small point to consider: French presidents enjoy legal immunity.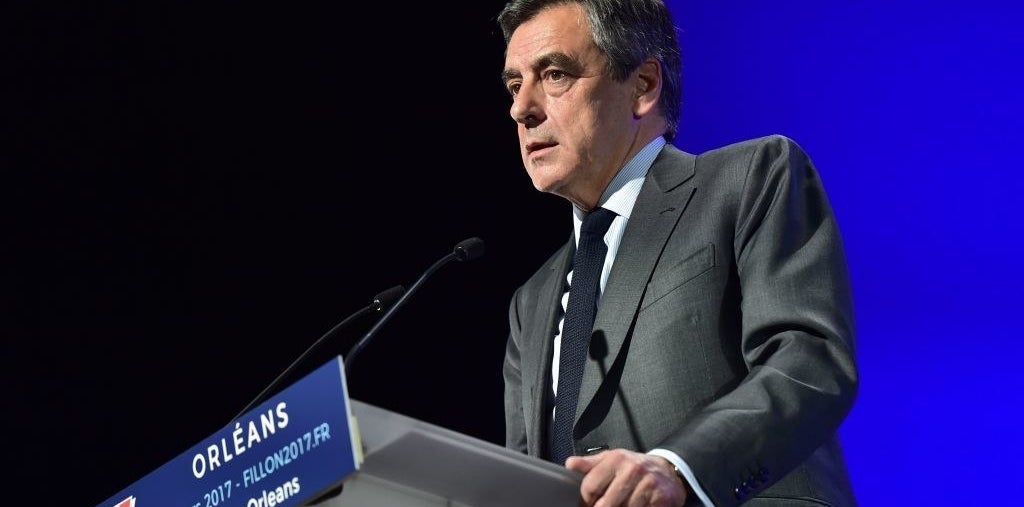 So if Fillon becomes president, no one will be able to convict him of anything.
But then, Feb. 24: NEW DEVELOPMENT. The public prosecutor launched an official investigation. Dun-dun-DUNNNN.
At this point, the entire world expected Fillon to announce he was dropping out of the race. The evidence against him appeared overwhelming.
Things reached fever pitch on March 1, a day that will be engraved in history as France's National Day of WTF.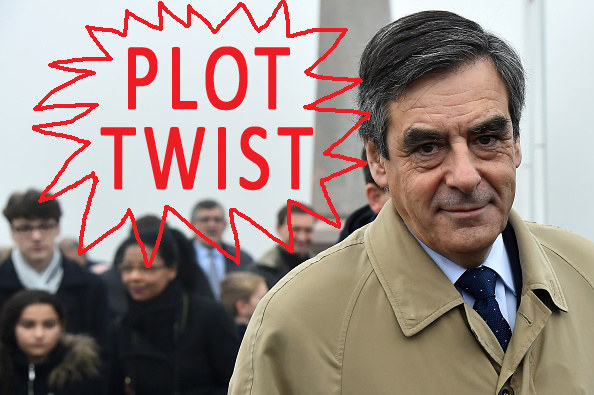 Fillon was due to attend the Salon de l'agriculture – another noble French tradition. Basically, it's a big room full of animals and farmers, where politicians by tradition must dutifully trudge for the sake of photo opportunities.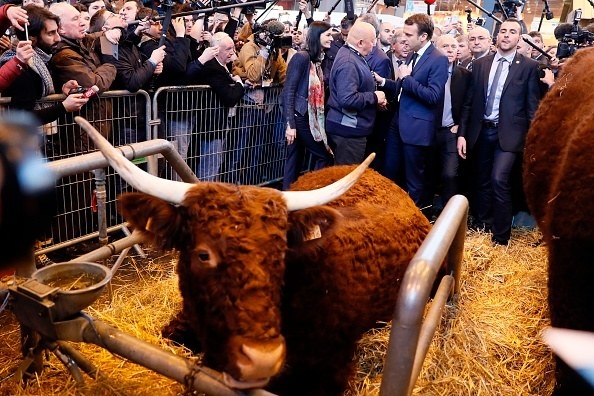 Remember: He'd said earlier that the only circumstance in which he'd withdraw his candidacy was if he were placed under investigation.
So surely he was about to withdraw from the race, right?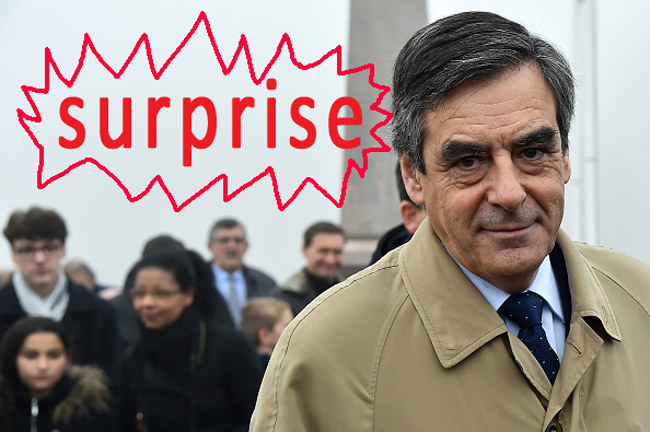 And then the shit hit the fan. Bruno Le Maire, one of Fillon's most loyal supporters, resigned from the campaign.
And he wasn't the only one...
The campaign group Young People for Fillon quit. So did his spokesperson. Then his campaign director quit as well.
March 5 brought the all-important supporters' rally. According to camp Fillon, at least 200,000 people turned up.
BUT IT STILL WASN'T OVER.
That same evening, Fillon went back out on TV. Was he going to stand down this time? Nope.
Afterwards, Juppé, his former opponent, said he would make an announcement to the press, and people thought he might be declaring his own candidacy to replace Fillon.
But no, Juppé just said he had no intention of standing as a presidential candidate. He just wanted to state publicly that the Republican party would have to manage without him.
At this point, you're no doubt asking yourself: but what about former president Nicolas Sarkozy? He's still a thing, right?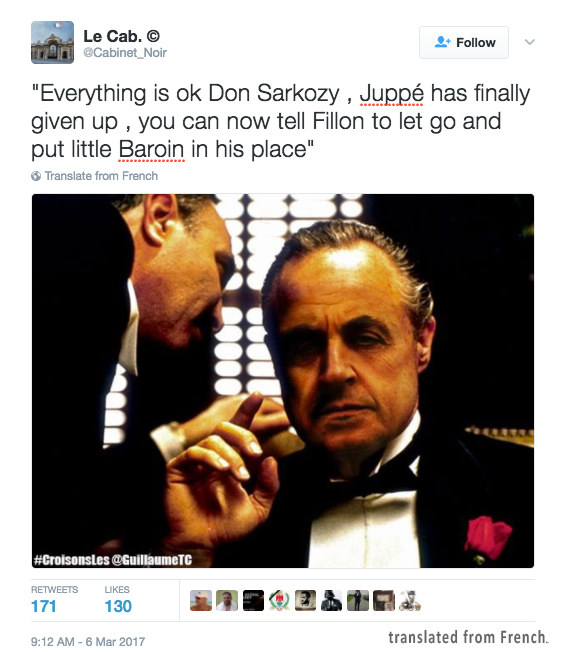 On the evening of March 6, the Republican party committee got together to call for renewed unity behind Fillon.
But yet another shock development: A top party official called on the Republicans to nominate Fillon's deputy François Baroin instead!!!
Will Baroin put himself forward as a rebel candidate? Will he pledge his support for Fillon? What is going to happen?