1.
Peplums are less odious if they come in lace.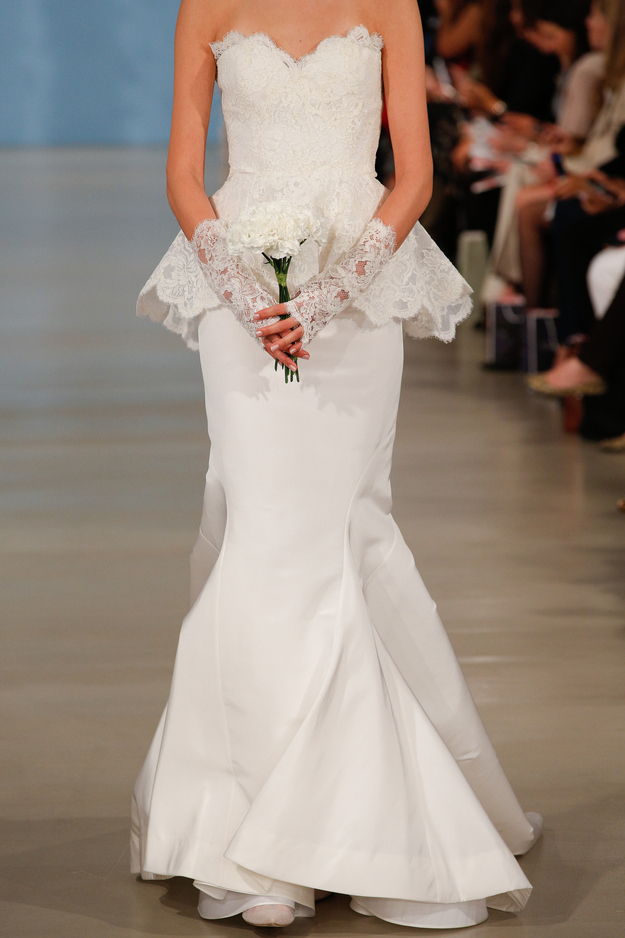 2.
Just try to dress as close to Kate Middleton on her wedding day as you possibly can.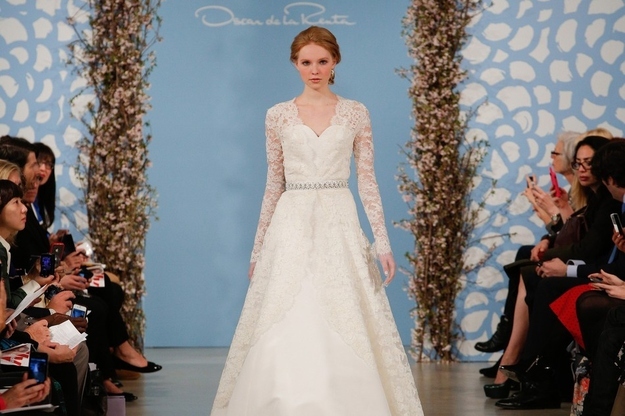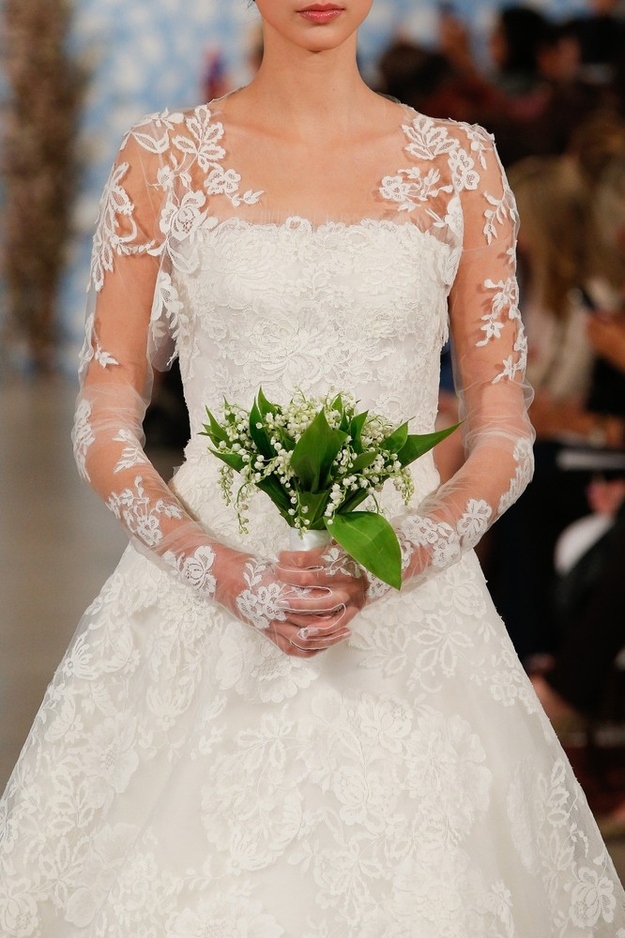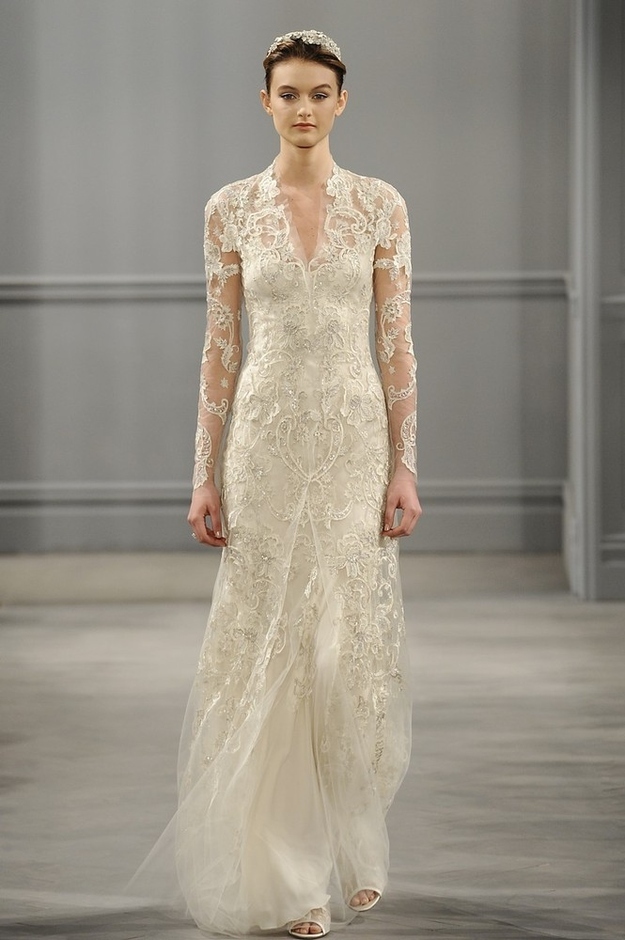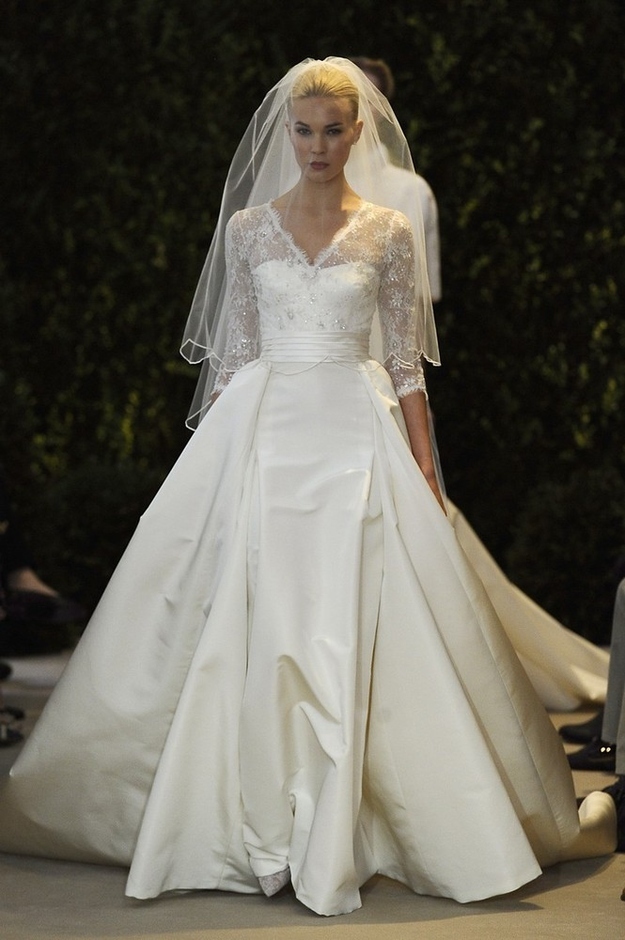 3.
Look angry while carrying a veiled parasol that says, "Thank you for your Love."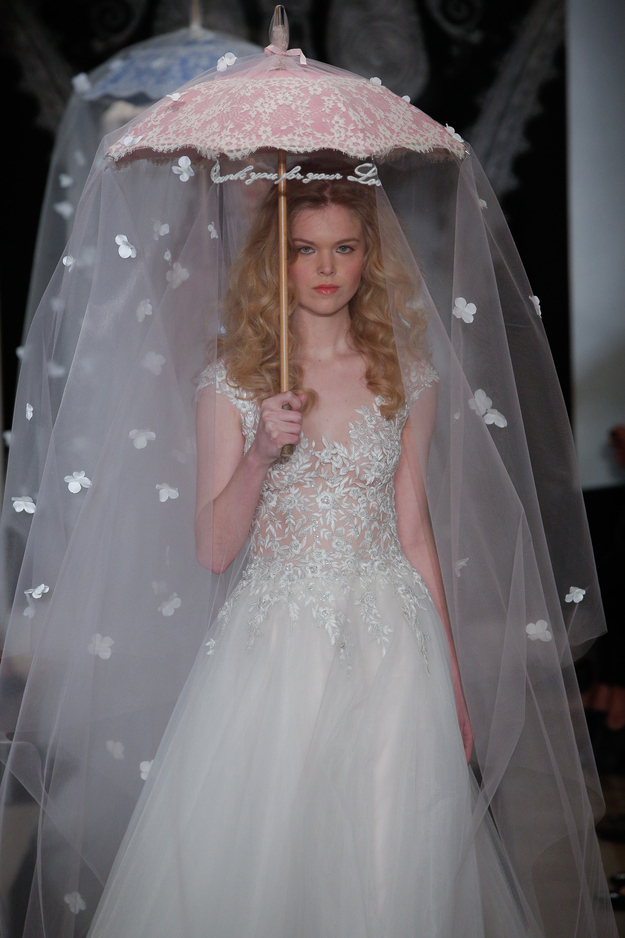 4.
Or "just married" if you're feeling more traditional.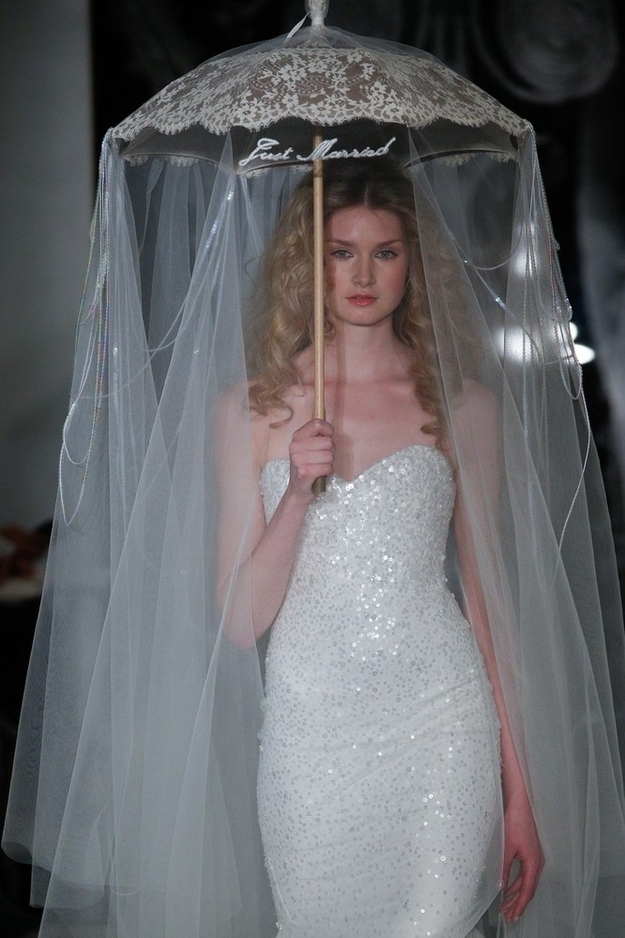 5.
Make sure your parasol-veil has extra fabric in the back in case your dress happens to be see-through.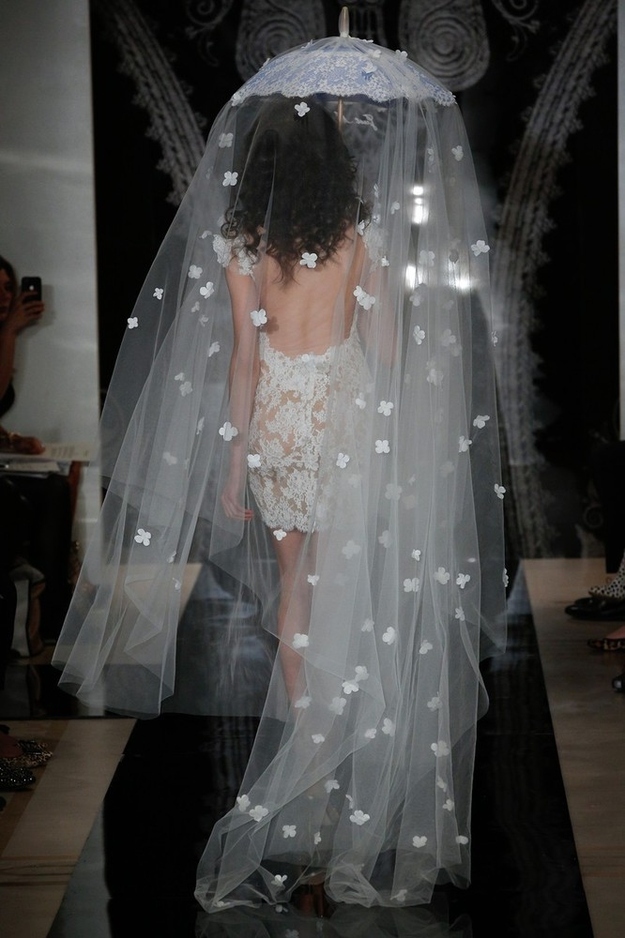 6.
If you don't want a traditional veil and are also weirdly not interested in a veil attached to an umbrella, be sure to wear something interesting on your head.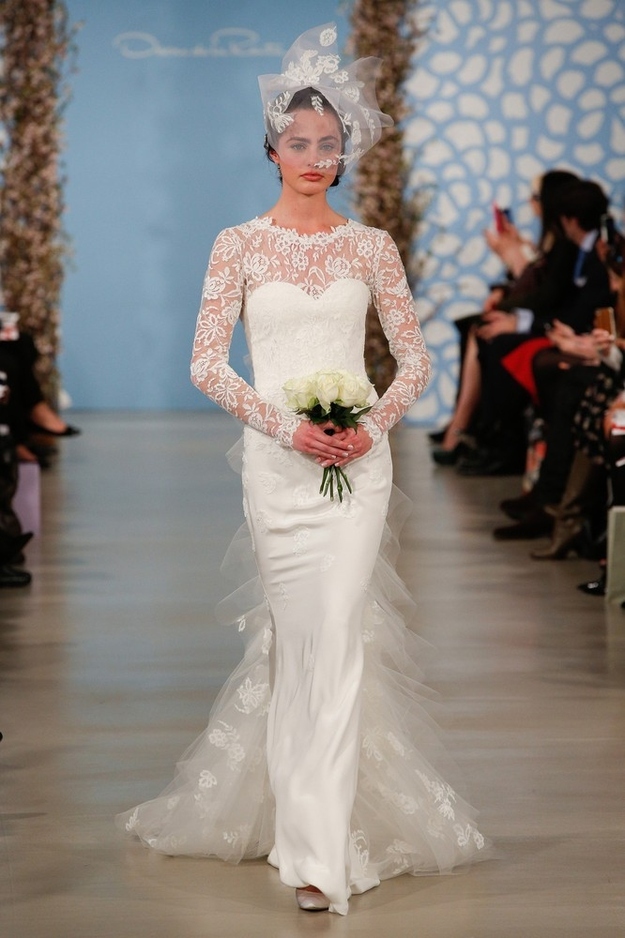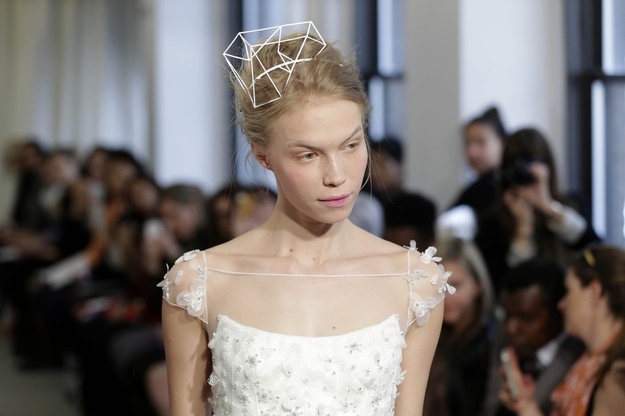 7.
Skip nail art and wear elegant sheer gloves.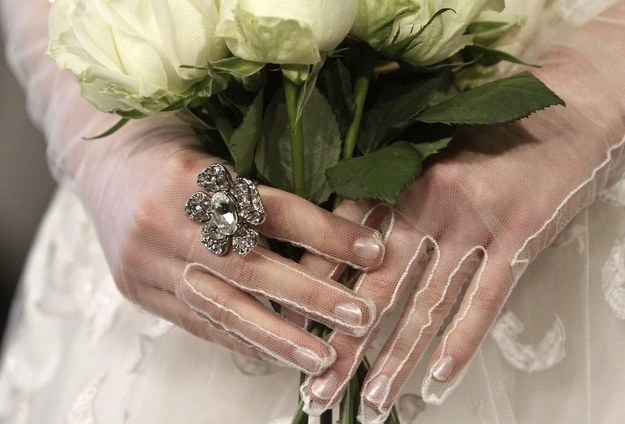 8.
If you don't want white, get a dress that's the color of a used coffee filter.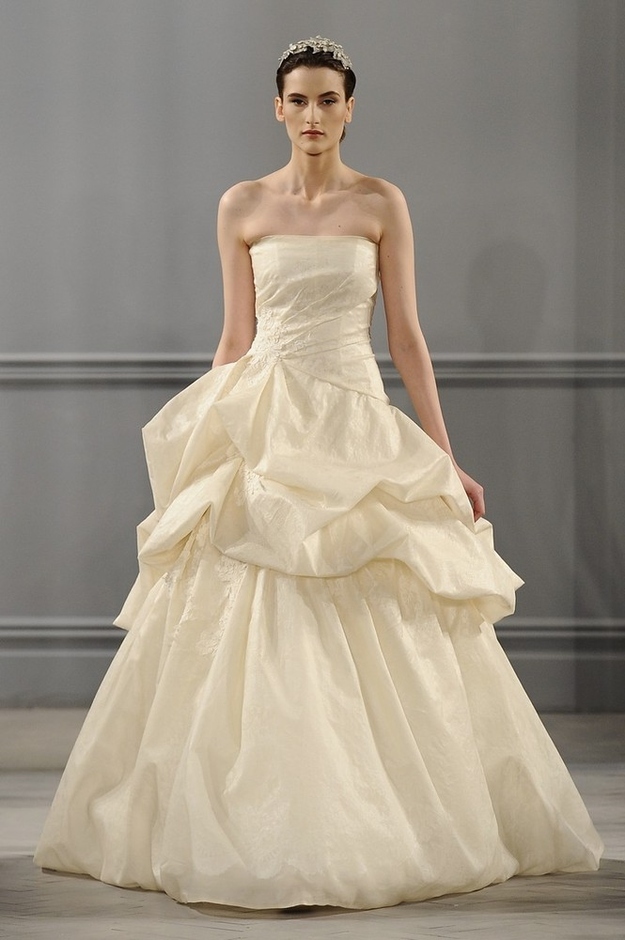 9.
Or just try blush pink.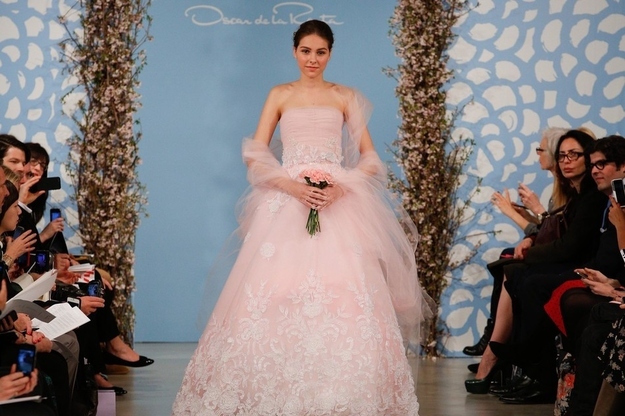 10.
It's OK to look a little bit naked.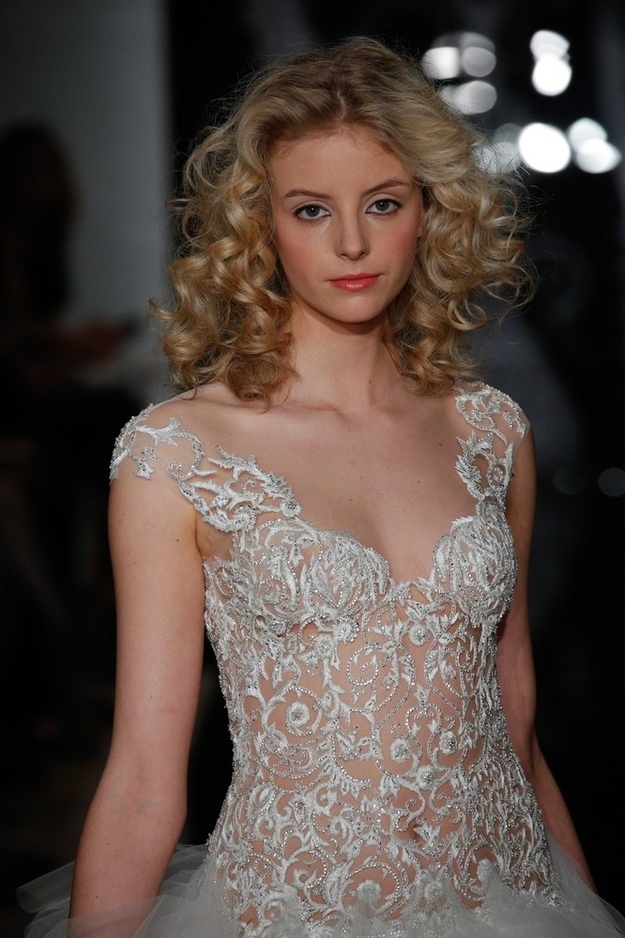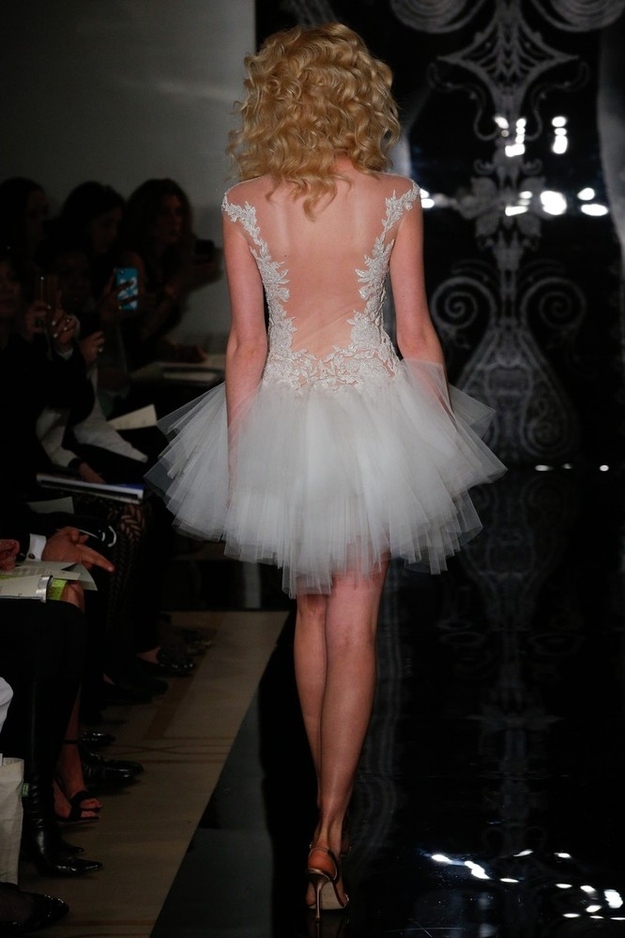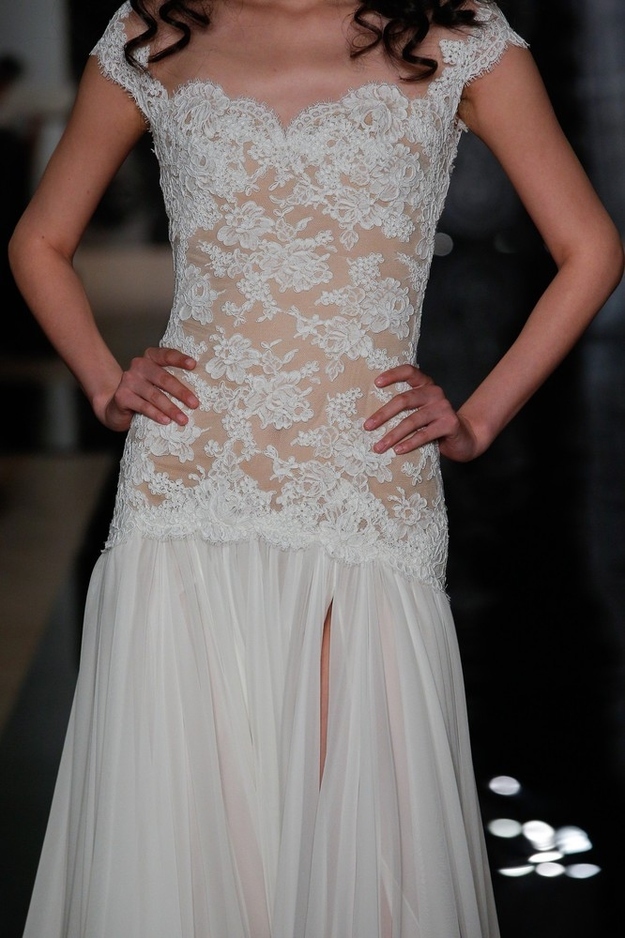 11.
Wear floral appliqués that look a little like mold clusters.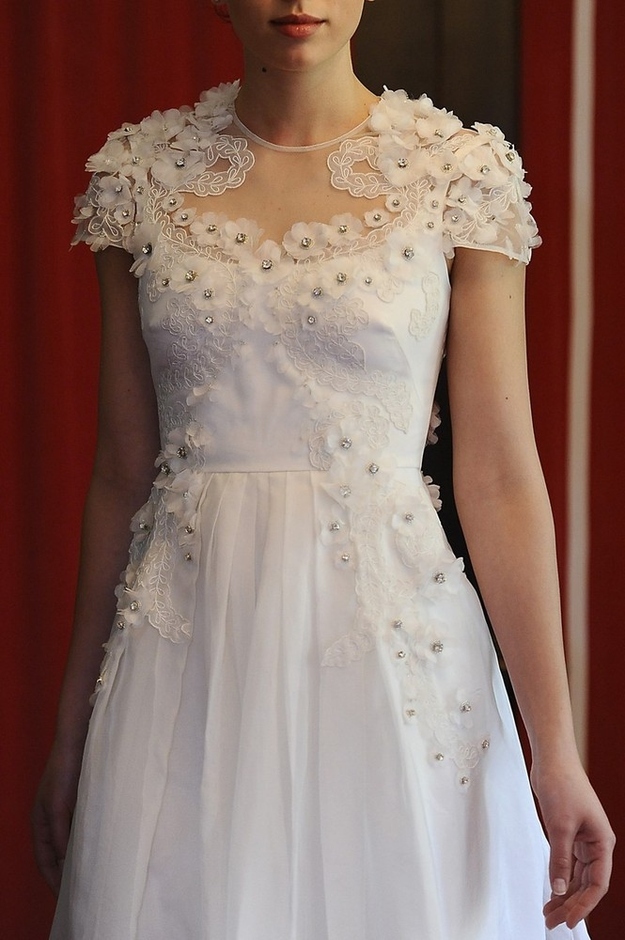 12.
Frame your legs in crunchy fabric.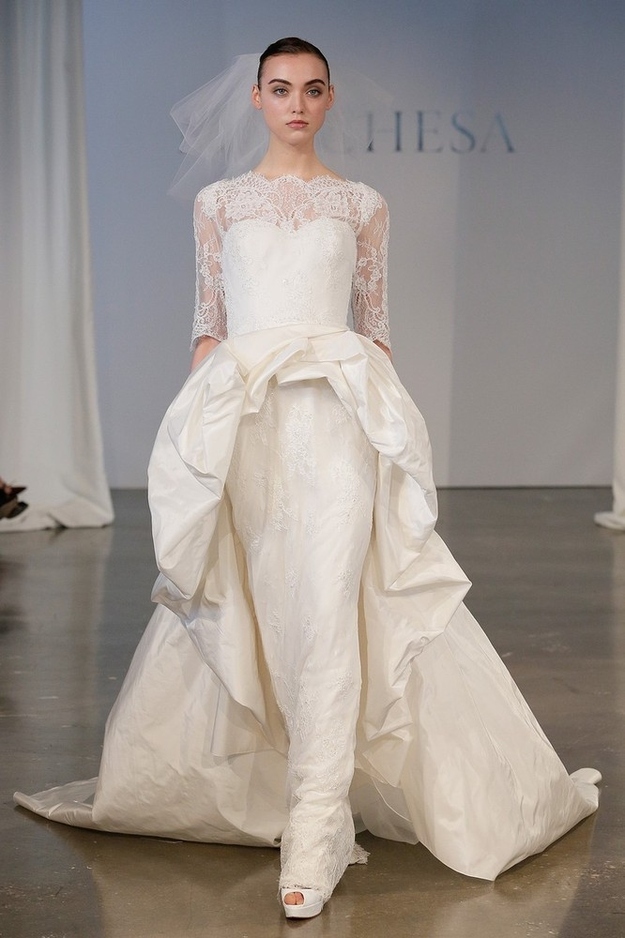 13.
Color-block your boobs.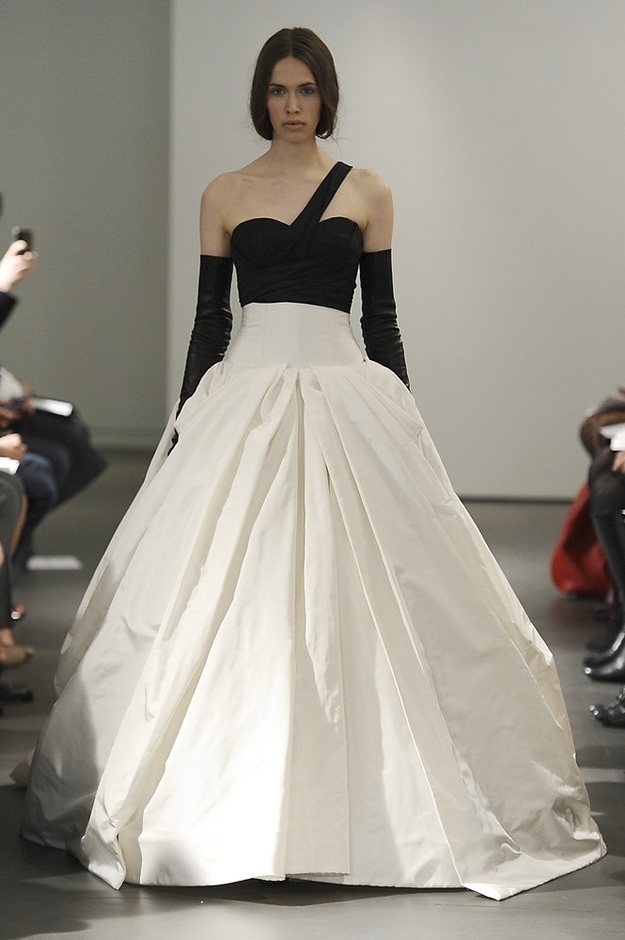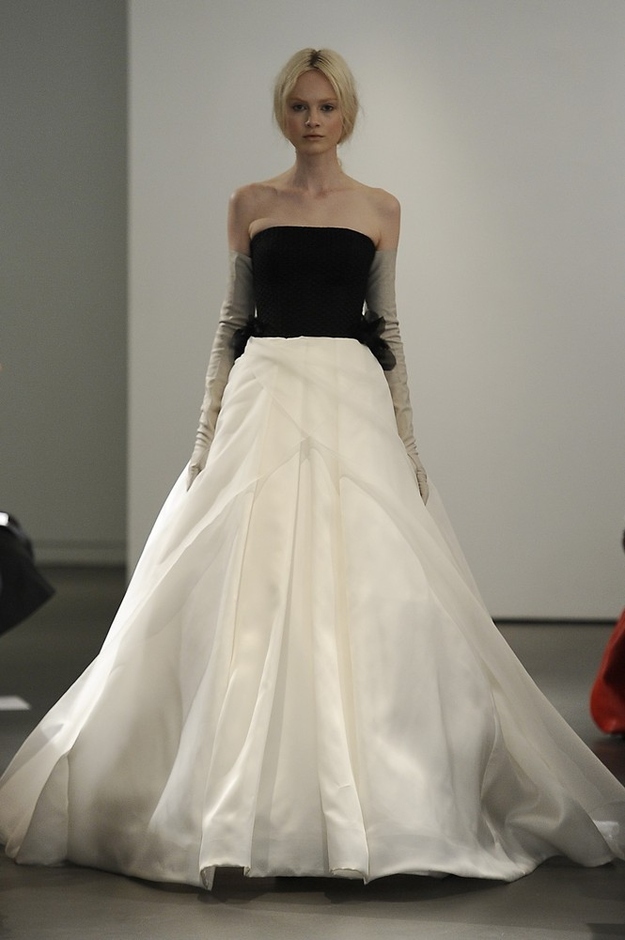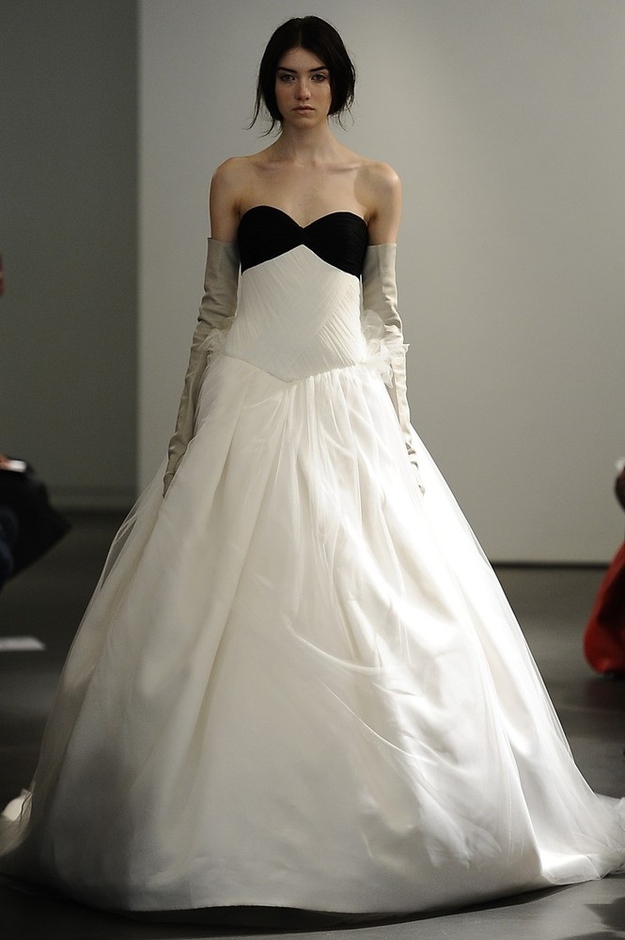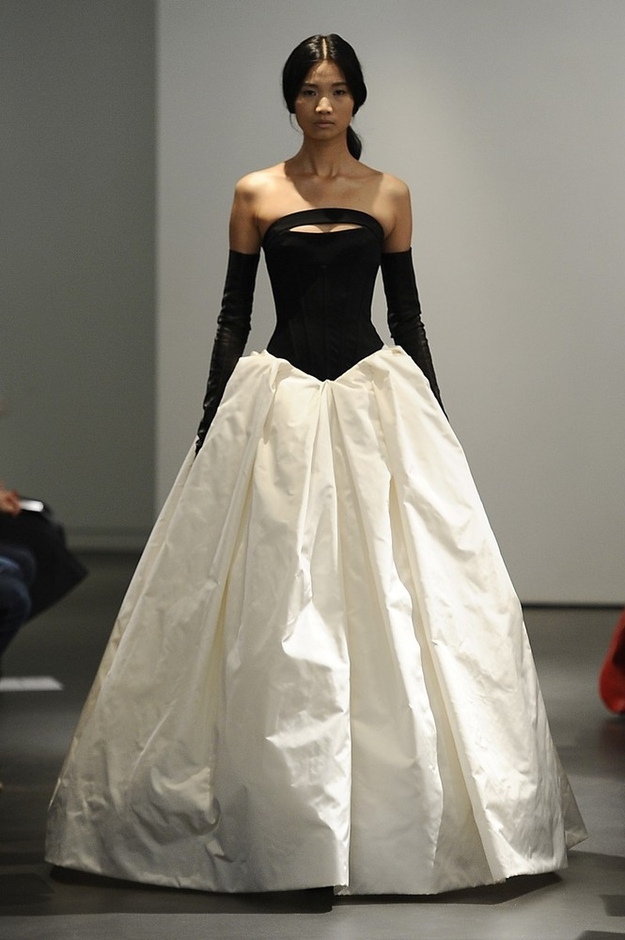 14.
Alternatively, lace-block your bust, if that feels more you.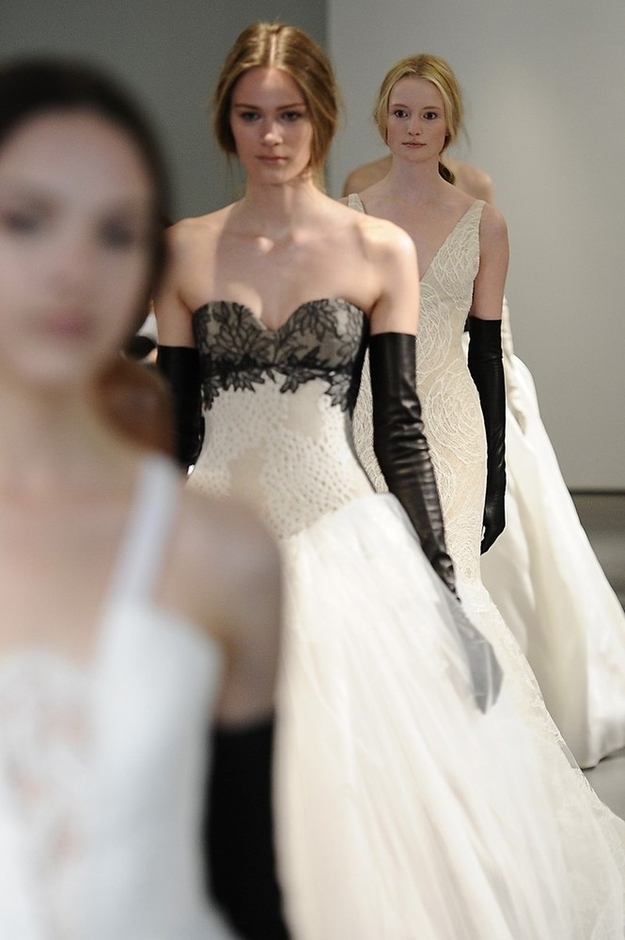 15.
You can also just make your body look like a paved road.
16.
Or look like you're wearing a harness.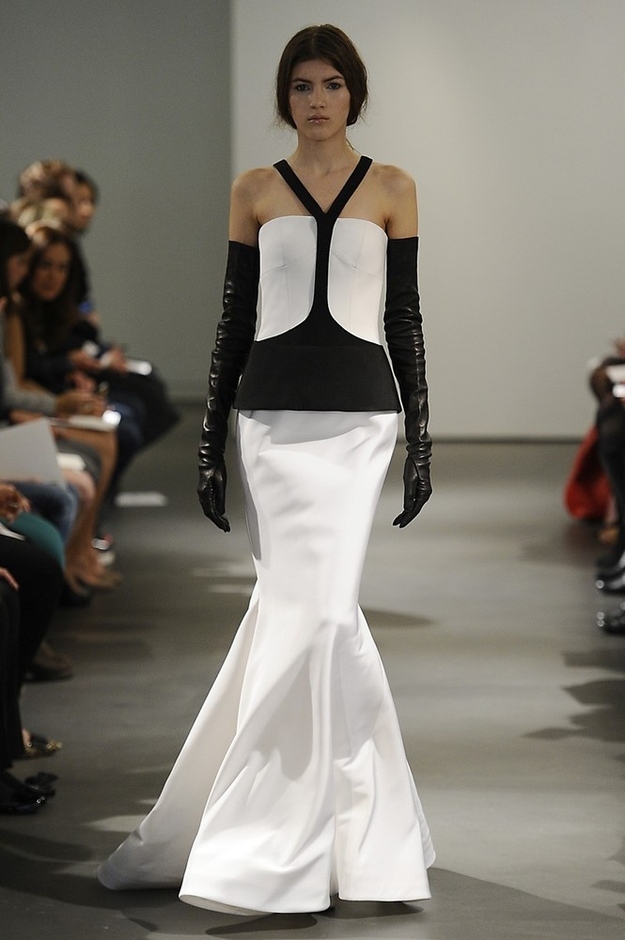 17.
Wear a lot of extra fabric on your hips.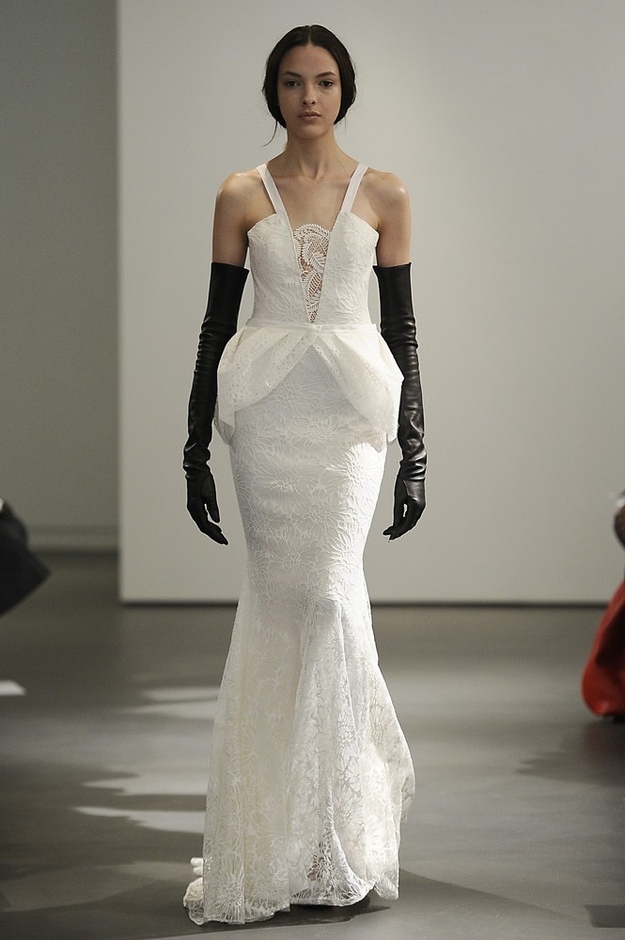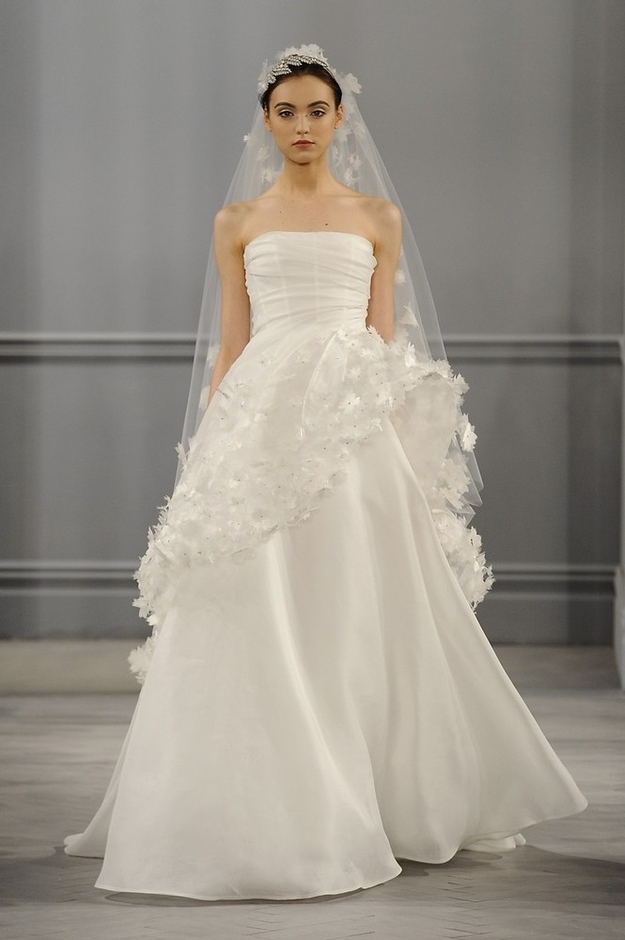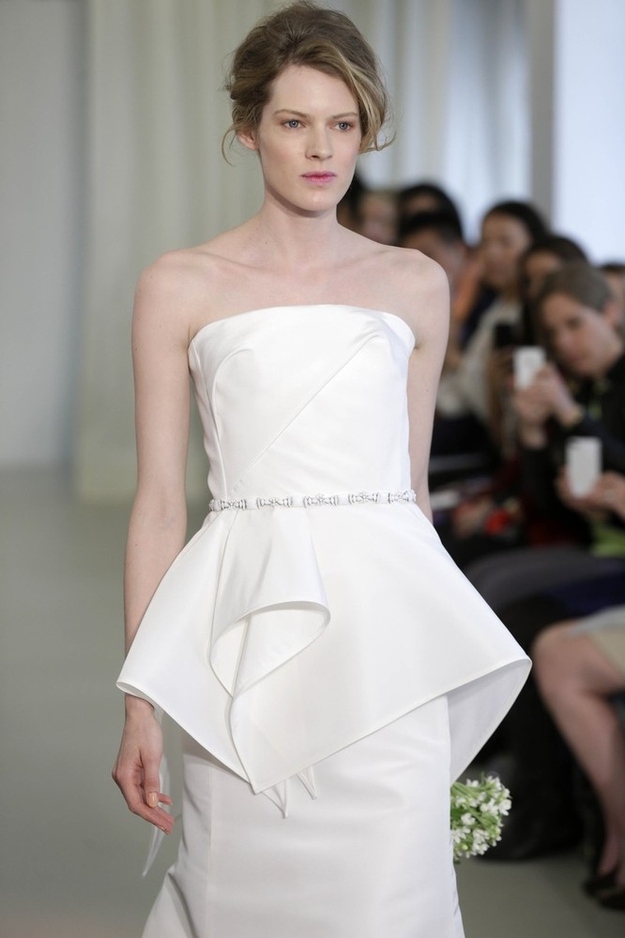 18.
Wear a cape. Because capes are always fun.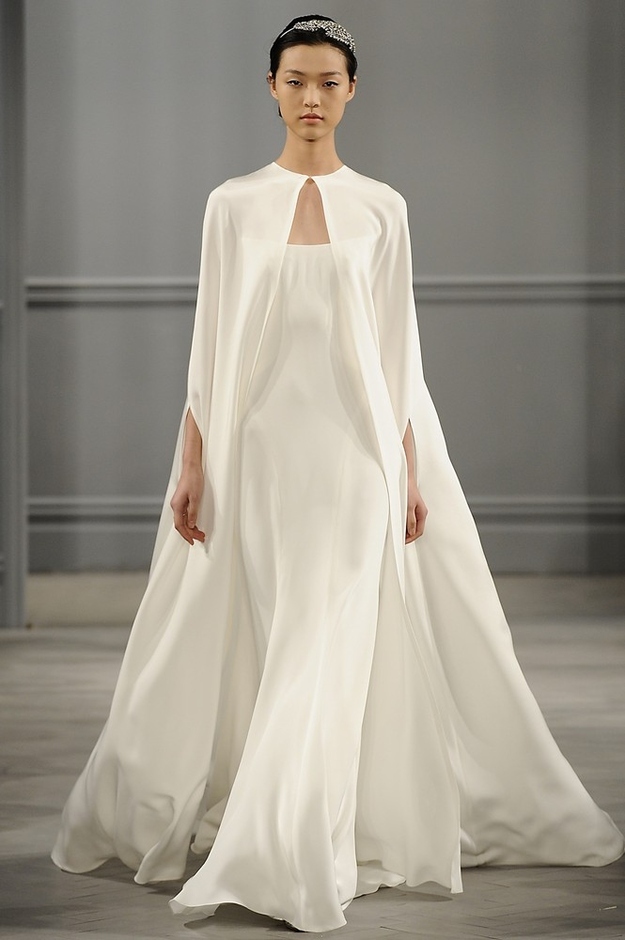 19.
Actually, don't wear anything fussy at all and just opt for a shift and matching coat that makes you look like a mom at church.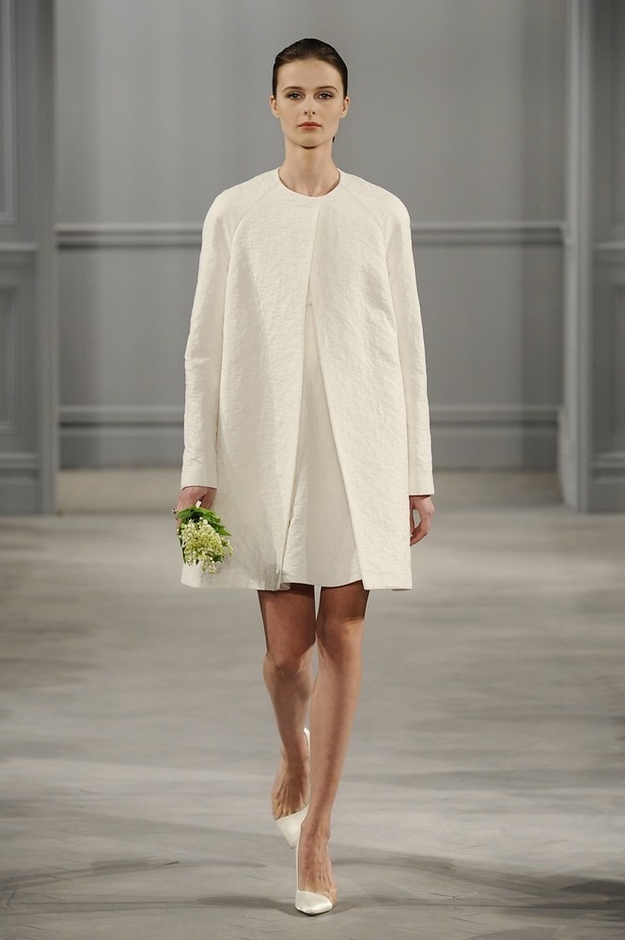 20.
Or wear this because it's kind of cool and you could maybe see Tilda Swinton in it.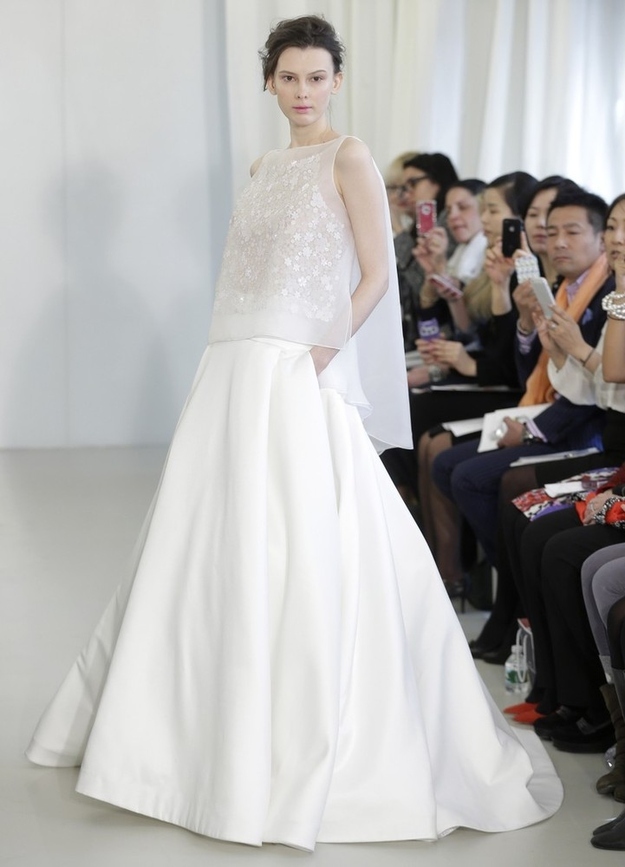 21.
You know, come to think of it, just wear a tank dress, because after all that, don't you just want to wear something astoundingly plain??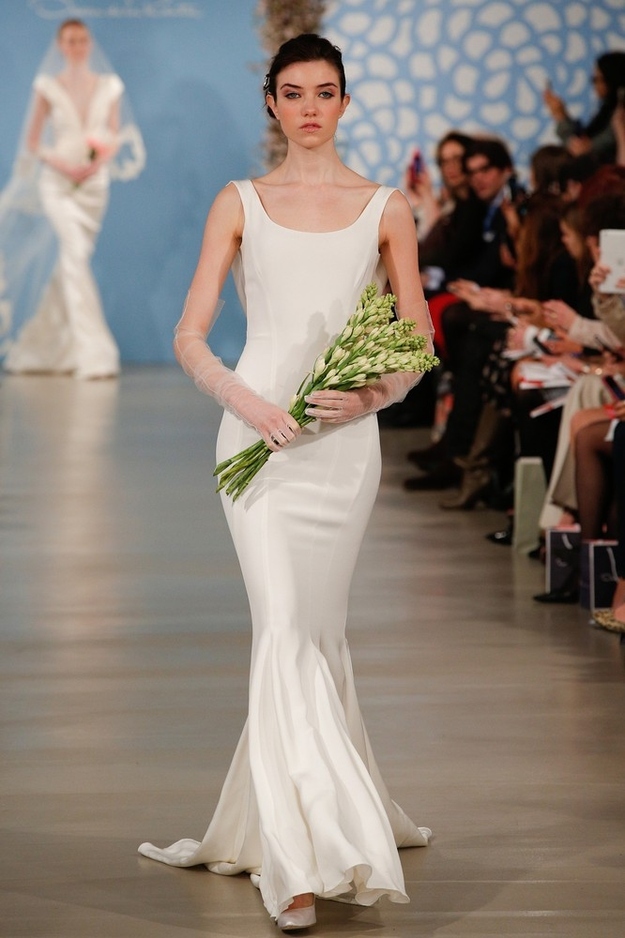 22.
WHATEVER you wear, just make sure you blur out the flower girls in the photos so nothing takes away from the star attraction.