Science has uncovered evidence of what Aboriginal people all across the country already knew – they've been on this continent for at least 65,000 years.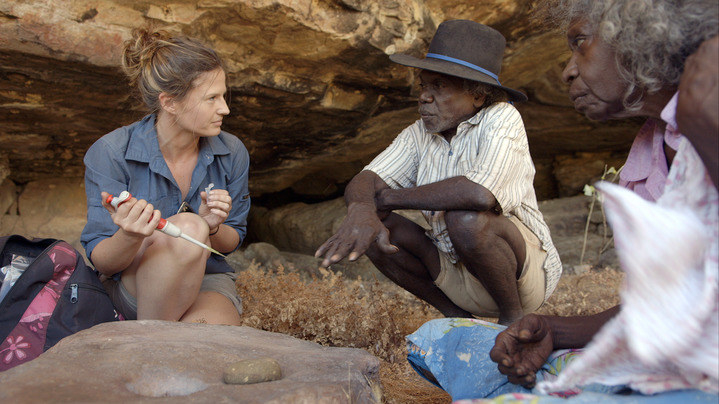 The new archeological discovery was led by researchers at the University of Queensland and the Gundjeihmi Aboriginal Corporation, which represented the Mirarr traditional owners, and extends the timeline of Aboriginal occupation past the previous date of 45,000 years.

The research is based on the excavation in 2012 and 2015 of 11,000 artefacts in Kakadu National Park, in west Arnhem Land, at the top of the Australia. The team excavated the Madjedbebe rock shelter, which sits on an escarpment atop a sandy plain.

Study authors say laboratory analysis of the oldest artefacts at the lowest layer of the site put a "convincing age for settlement of Madjedbebe, and Australia, of 65,000 years ago". Some older artefacts could be up to 80,000 years old.
The lead researcher, associate professor Chris Clarkson, said that not only did the excavation put the date of Aboriginal occupation back 20,000 years, it also uncovered the oldest stone axe technology in the world.

There was also evidence of ochre processing.

"The site contains the oldest ground-edge stone axe technology in the world, the oldest known seed-grinding tools in Australia, and evidence of finely made stone points which may have served as spear tips," Clarkson said in a statement.

"Most striking of all, in a region known for its spectacular rock art, are the huge quantities of ground ochre, and evidence of ochre processing found at the site, from the older layer continuing through to the present."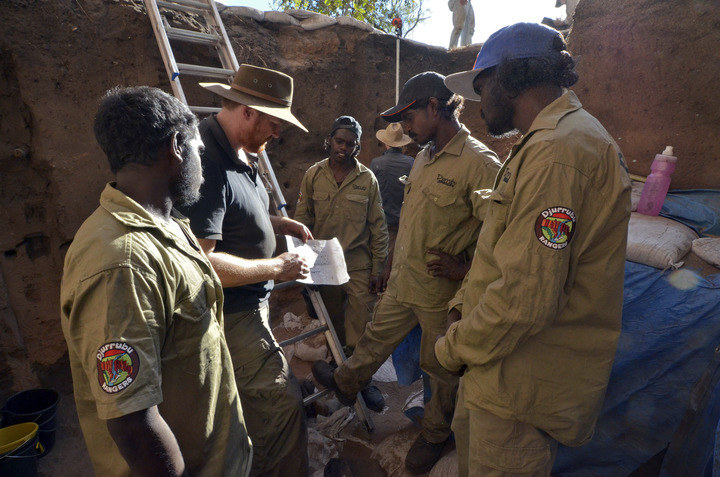 The findings also revealed that Aboriginal people lived alongside megafauna such as giant kangaroos for much longer than previously thought.
"It also means the time of overlap with the megafauna ... is much longer than originally thought – maybe as much as 20,000 or 25,000 years," Clarkson told Guardian Australia. "It puts to rest the idea that Aboriginal people wiped out the megafauna very quickly."
The findings will come as no surprise to Aboriginal people, many of whom believe their ancestors have been in Australia even longer than the new findings show, perhaps since time immemorial.

The discovery of the new artefacts comes a year after DNA sequencing analysis conducted by Griffith University on Mungo Man, whose 40,000-year-old remains were found in Lake Mungo in New South Wales, found links to modern-day Aboriginal people, confirming them as the first peoples of this continent.