Today is International Day of the World's Indigenous Peoples, and First Nations people in Australia are using it to celebrate the strength and survival of culture.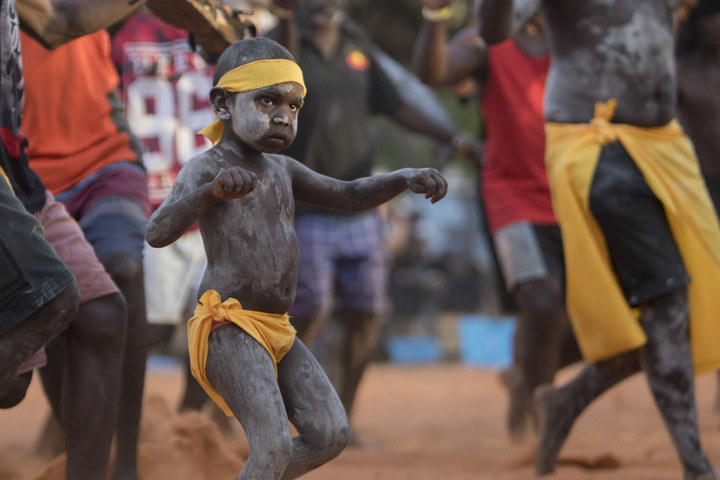 The day has been commemorated on August 9 since 1994, when it was established by the UN General Assembly to mark the first meeting of the UN Working Group on Indigenous Populations.
There are 370 million Indigenous peoples across the world. In Australia, there are 669,000 Aboriginal and Torres Strait Islanders, 3% of the population.

This year also marks the 10-year anniversary of the UN Declaration on the Rights of Indigenous Peoples, an instrument that outlines the specific rights afforded to Indigenous peoples around the world, including the right to self-determination.

While the declaration is not legally binding, it could be used by Indigenous peoples to hold their respective governments to account, and was seen as particularly important in Australia, which does not have a treaty or bill of rights, and where there are race powers in the constitution still allowing governments to pass laws both for and against Aboriginal people.

It passed the General Assembly in 2007 with only four member states voting no — the United States, Canada, New Zealand and Australia. It was reported that Australian prime minister John Howard had lobbied Canadian prime minister Stephen Harper to oppose the declaration.

The incoming Rudd government reversed the Coalition's opposition by endorsing the declaration in 2009.

Despite its endorsement, Labor kept many of the Howard government's policies, which were in direct contravention of the declaration, notably the NT intervention, which is ongoing under the Turnbull government.

The failure of governments to act on the declaration was noted in a statement by Special Rapporteur on the rights of Indigenous peoples Victoria Tauli-Corpuz and chair of the UN Permanent Forum on Indigenous Issues Mariam Wallet Aboubakrine.

"The declaration, which took more than 20 years to negotiate, stands today as a beacon of progress, a framework for reconciliation and a benchmark of rights," they said.

"But a decade on, we need to acknowledge the vast challenges that remain. In too many cases, Indigenous peoples are now facing even greater struggles and rights violations than they did 10 years ago."

In honour of the date, Aboriginal people in Australia chose to showcase their resilience, using the hashtag #WeAreIndigenous.