Jon Faine, the host of ABC radio's Mornings program in Melbourne, has dropped the N-word live on air on Monday while discussing the recent NFL protests against police brutality in the US.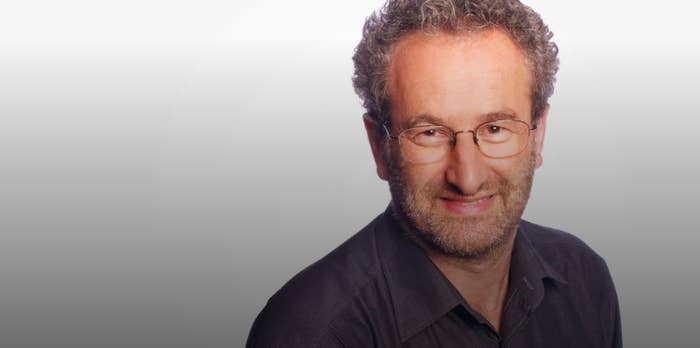 Faine said the word while talking to a caller who rang in to comment on the protests and US president Donald Trump's recent comments that NFL bosses should fire "any son of a bitch" who bends the knee during the US national anthem.

In response, more NFL players have backed former San Francisco 49ers Quarterback Colin Kaepernick, who began bending his knee in protest in 2016 at the ongoing shootings of unarmed black men, women and children by police.

In the segment, Faine sought to clarify the name of a documentary about African American civil rights hero James Baldwin, after the caller phoned in to comment.
The documentary's title is I Am Not Your Negro.

CALLER: I just wanted to say about the America sports issue, I saw a film on the weekend, 'I Am Not Your Negro', about the civil rights activist, James Baldwin and….


FAINE: [Interrupting] I think it's actually…is it 'I'm Not Your Negro?'

CALLER: That's correct, yes.

FAINE: OK, or is it 'I'm not your N****r? Which one is it?'

CALLER: Negro.

FAINE: It's Negro, okay, because they're both words that are completely not used in polite conversation anywhere in North America now.
The clip was tweeted by prominent Australian comedian Aamer Rahman earlier today.
When Wemba Wemba and Gunditjmara woman Paola Balla heard the segment on air this morning she felt "sickened", as she and her son have been the target of racial slurs. She said she immediately rang the producer of Jon Faine's program.
"I felt sick in the stomach," she told BuzzFeed News. "It was like a stabbing pain because I was called that in primary school. When I heard it on radio it had the same impact. It's just utter disgust.
"It is absolutely the worst thing for him to think it was OK to ponder it out loud, live on air, where you have two white men talking about the black experience of racism. I know our mob are dealing with a lot at the moment, but this is all tied in.

"It's the callous thoughtlessness that is shown towards our people and people of colour. It all comes from the same mindset."

It follows a recent controversy over another ABC host's use of the derogatory word. In May this year, ABC Radio National presenter Michael Cathcart used the N-word twice during a conversation with prize-winning African American author Paul Beatty about his novel The Sellout.
Catchart was referencing Beatty's main character in the Man Booker-winning novel, who refers to himself as a "N***** whisperer".
"What the dickens is a N***** whisperer?" he said.
"Somebody else asked me this," Beatty said.
"Only in Australia has this question come up twice, actually."
The interview, conducted at the Sydney Writers' Festival, was later broadcast on Radio National's Books and Arts program, with a warning that it contained language "that most people find offensive".
The LA Times called it a "strangely racial interview", and it was savaged on social media, with Twitter users labelling it "dumb" and "terrible", according to Guardian Australia.
An ABC spokesperson told Buzzfeed News "the use of the 'n' word by ABC Melbourne Mornings presenter Jon Faine today was made in the context of clarifying a documentary film title. It was not used gratuitously".
"The ABC acknowledges that the use of this word causes offence and harm and apologises."