The WA Government has announced a $1.1 million ex gratia payment to the family of Ms Dhu, who died in custody after her pain was ignored by health professionals and police officers over three days in 2014.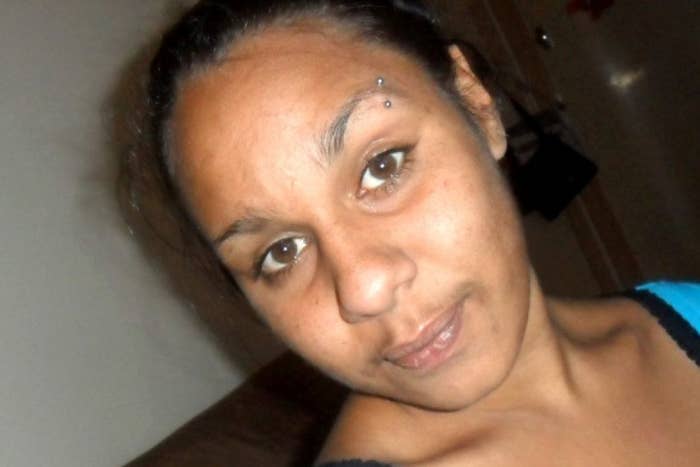 WA attorney-general John Quigley made the announcement in a parliamentary estimates hearing on Wednesday, stating he had offered "three of Ms Dhu's very close family ... the state's sincerest apologies for the circumstances leading to the death".
Ms Dhu, 22, was locked up for unpaid fines in August 2014. During the three days she was imprisoned, she she cried out in severe pain, in the throes of advanced septic shock. Despite two trips to the Hedland Health Campus, she was repeatedly refused adequate medical attention. She died after being taken to the health campus for the third time.
A coronial inquest in 2016 heard police officers and health professionals had thought Ms Dhu was "faking" her illness, and she was referred to by one officer as a "junkie". Her cause of death was staphylococcal septicaemia and pneumonia, stemming from a broken rib she had sustained in a previous family violence incident.
Ms Dhu's uncle Shaun Harris released a statement on Wednesday afternoon.
"My life has been shattered by the death of Ms Dhu," he said. "I cannot accept the State's apology until they hold those responsible ... accountable and ban the practice of jailing fine defaulters.
"The Minister hasn't spoken to me and Carol [Ms Dhu's grandmother] and Della Roe [Ms Dhu's mother] and there are other family members whose claims have not yet been addressed by the AG. It is premature to suggest that this matter has been resolved and that family members are pleased with the outcome. We are not pleased at all."
Mr Harris said the family "was not consulted about today's announcement, and cannot discuss compensation as there are a number of Roe family members that have outstanding claims against the WA Government".

Stewart Levitt, a lawyer for the family, says the payment will not preclude the family from taking civil action. Levitt and his team, which includes human rights lawyer George Newhouse, have lodged a claim of misconduct in the Supreme Court of Western Australia.
"Obviously compensation doesn't right the wrongs," Levitt told BuzzFeed News. "It only addresses the fact that someone has done something wrong and tries to translate that egregious conduct into monetary value. It is never adequate."

They will also lodge a complaint under the Racial Discrimination Act through the Australian Human Rights Commission (AHRC).

"We are alleging that the actions of the police and medical personnel ... they were racially discriminatory in their considerations. And we are seeking the appropriate investigation and relief in relation to that conduct.
"It's aimed at trying to bring about a just outcome not just for the Dhu family, but Indigenous people throughout Australia, who continue to suffer injustice when they are victims of crime. They are not sufficiently defended in my view against abuses of power. I don't think it's a level playing ground for black people in Australia."
Carol Roe told Guardian Australia she would rather have accountability over her granddaughter's death than money.
"I'd rather the people get held accountable for it," she said. "All this money is not going to bring my granddaughter back and no-one would be accountable for it."