1.
The Jerome Grand Hotel, Arizona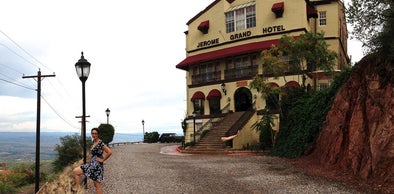 Converted from a hospital and insane asylum, this hotel has been host to many claims of haunting. It doesn't help that most of the original structure was preserved in the renovation, including small details like circuit breakers labeled with ward numbers (pictured right).
2.
Sorrisniva Igloo Hotel, Norway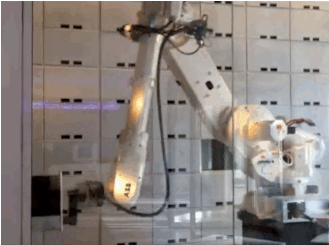 This high-tech hotel features a robotic luggage storage system (pictured left), and pod-rooms with beds and amenities tucked into the walls.
4.
Aldourie Castle, Loch Ness, Scotland
5.
Off-The-Grid Glass House, California
This house is entirely off the grid. One of the few requirements for guests is to maintain a small carbon footprint.
6.
Free Spirit Spheres, Vancouver Island
These rooms are suspended from nearby trees and boast "true surround sound" for the combination nature/music lover.
7.
Out N' About Treehouse Treesort, Oregon
Accessible by stairs, ladders, and rope bridges, the treehouse rooms at Out N' About are your childhood dreams come alive. If you want to feel even more Tarzan, you can take rope swinging lessons.
If you love camping, but hate camping, try a yurt! Since yurts aren't considered permanent structures, they can be built in protected parks where cabins aren't allowed. Try the yurts in Alaska's Kachemak Bay State Park.
9.
The Mirrored House, Pittsburgh
10.
The Magic Mountain Hotel, Chile
Named after a favorite children's book, The Magic Mountain Hotel features a waterfall that cascades down the sides of the building.
Bonsai Beach Bubble, San Diego
These retro bubble trailers are beautifully decorated to become minimalist retreats for beachgoers. You can rent them at Helene's compound, or take them camping. Check out more of Helene's trailers and hear the story behind them: