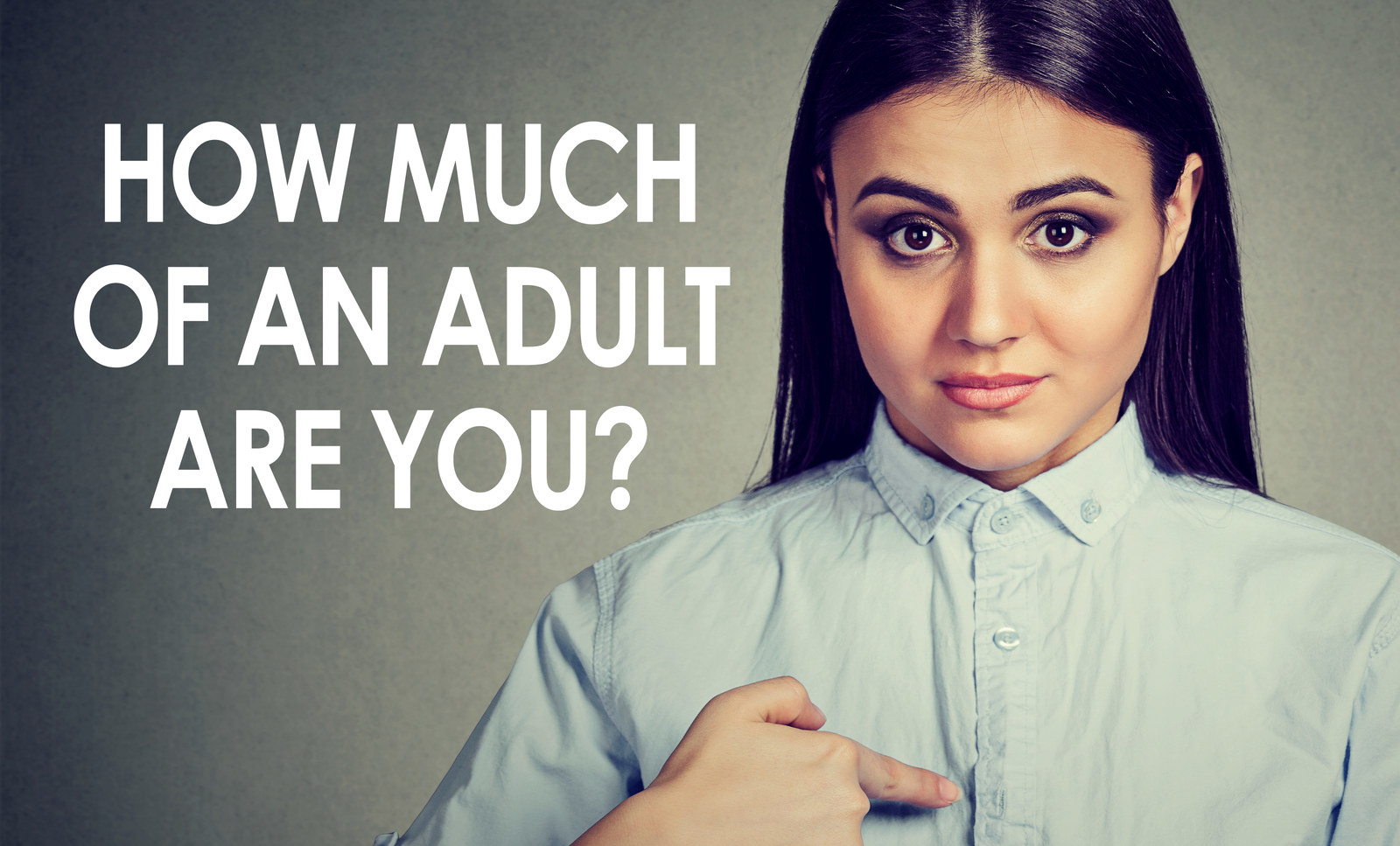 Tick off all the things you've done:

Woken up at 9am and considered it a sleep-in

Kept said plant alive for longer than a week

Bought wine that wasn't the cheapest available

Tasted wine at a restaurant to see if it's OK

Had a drink without feeling the need to get drunk

Stopped drinking because you didn't want the hangover

Gone out for dinner with your parents and offered to pay

Groaned when you got up off the floor

Told someone not to get you a Christmas/birthday present and actually meant it

Purposefully let a child win when playing a game with them

Gotten secretly excited when your weekend plans got cancelled

Actively cancelled plans you didn't want to attend

Organised your own health insurance

Cooked a meal for yourself

Cooked a meal for someone else

Cleaned your house without having to be told to

Bought furniture you didn't have to assemble

Found the fuse box and fixed the lights after a blackout

Wandered the homewares aisle and dreamed of your ideal house

Gotten excited about finding bed linen on sale

Bought an investment piece for your home or wardrobe

Done your laundry without shrinking anything

Framed an artwork and hung it up on the wall

Submitted your tax return

Decided not to go out because you had work the next day

Gone out on a work night and not cared

Owned up to something you could have gotten away with
Make the most of having adult responsibilities with the American Express Essential® Card. You can earn points and be rewarded for your everyday purchases. Win!
Terms and Conditions apply. Credit provided by American Express Australia Limited (ABN 92 108 952 085). Australian Credit License No. 291313.