If Amazon Prime's new exclusive fashion show Making the Cut isn't your new obsession, what are you doing with your Friday nights??
We're here to tell you about all the drama and great fashion that took place this week during episodes 5 and 6.
By the way, if you don't have an Amazon Prime account, you can sign up here.
After the intense 7-hour challenge that sent home not one, but two designers last week, Heidi and Tim announced that everyone was heading to Tokyo.
The designers meet Tim and Heidi at the Tokyo Plaza Hotel, where they learn that their next challenge is streetwear!
TBH, Tim Gun dressed in a pinstripe jumpsuit and calling chunky dad sneakers hideous was something that we didn't know we needed in our lives.
The designers have to create two streetwear looks: a showstopper and a sellable interpretation. Plus, they can print their own fabric with their logo or anything they want on it. And the best part is that the winner also gets to collaborate with Puma!
Some of the designers head out to the streets looking for inspiration and muses. Sabato struggles with streetwear, as it's not something he ever designs.
A few other designers find themselves at a monster café filled with every color of the rainbow and drinking huge delicious, colorful shakes. And what does Esther do with that inspiration? Yup, you guessed it, take her pictures and turns them into black and white.
Tim calls Sabato's accessible look a "breakthrough," but after the talk, Sabato starts to question himself and decides to scrap it completely.
And then it's time for the runway show. Joseph Altuzarra and Naomi Campbell have made the trip to Tokyo, and they're joined by a new judge, fashion influencer Chiara Ferragni (a.k.a.) The Blonde Salad.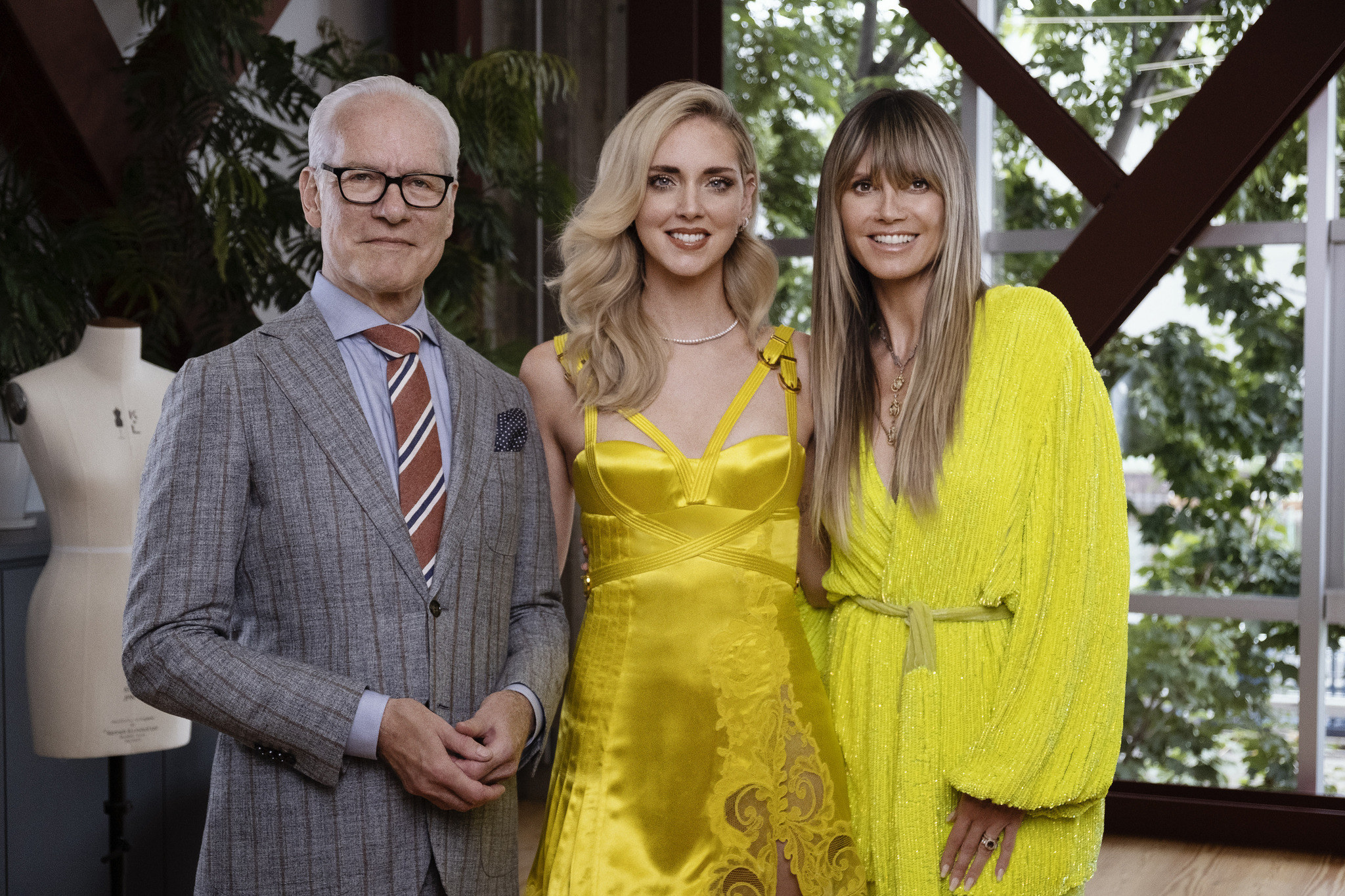 Back in the studio after the show, the judges have a hard decision to make. Before they even start though, they call out Sander for not making either of his garments sellable.
The two favorites this time are Rinat and Jonny.
The judges think that Rinat went out of her comfort zone and made an anti-fashion statement, but they do note they're still trying to figure out who she is. They love the print Jonny made and think the collection was a modern take on streetwear.
And the winner is...Rinat!
Her oversized coat will be available for purchase on Amazon, along with her collaboration with Puma.
Now on to the bad news: the two least favorite were Esther and Sabato this week.
Then it's on to episode 6, with only six designers left, the competition is getting harder.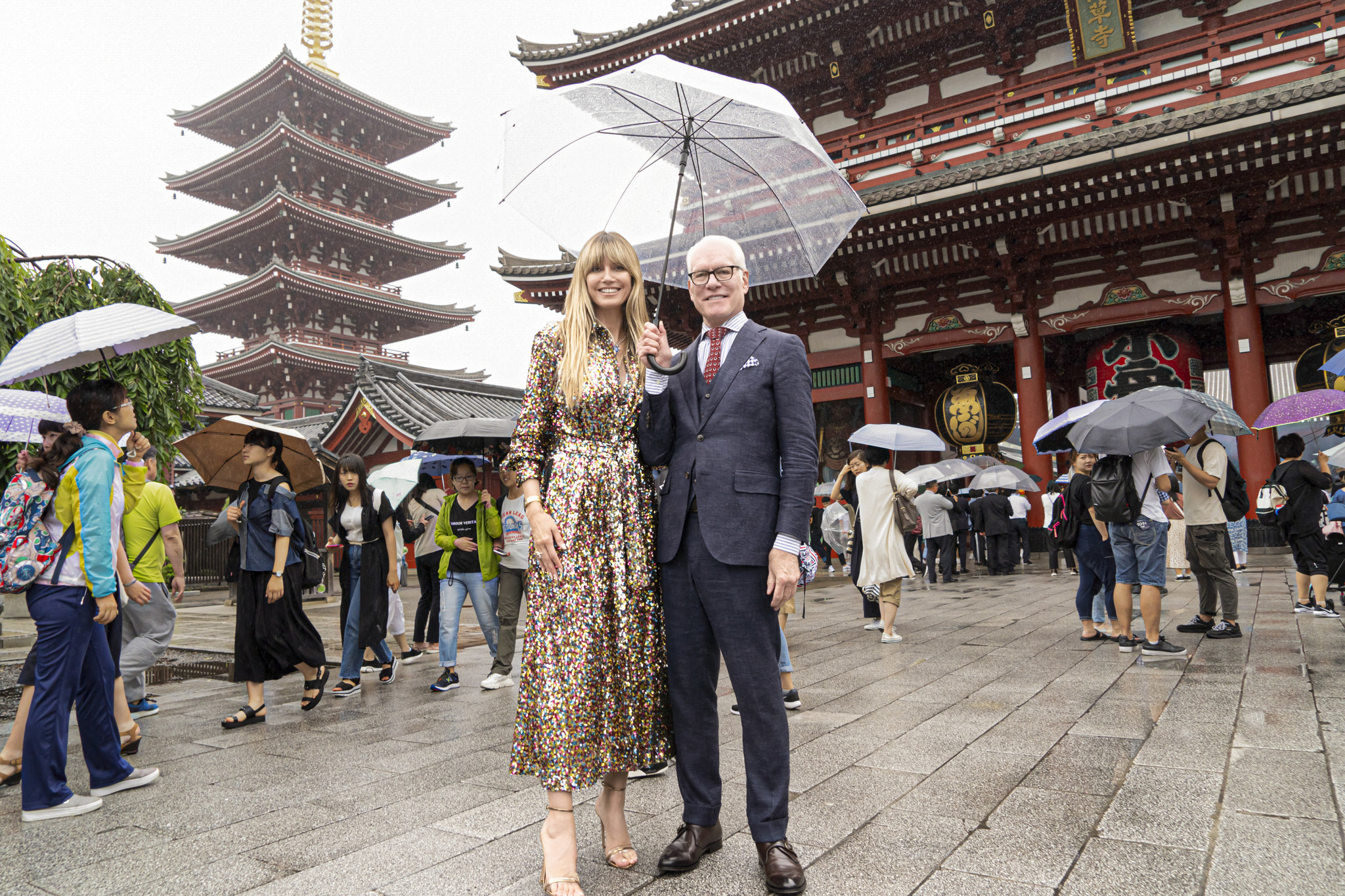 Sander expresses frustration about making his looks accessible and thinks that T-shirts are the only way to be accessible, which:
The other designers pick their opposing forces from darkness to light (Jonny), old and new (Megan), and even Judaism and Buddhism (Rinat).
But it's a shorter challenge, so it's time for the runway show where virtual fashion influencer noonoouri is sitting front row and will feature the winning look on her Instagram.
The judges have strong opinions about all the looks, but TBH Naomi Campbell is the most brutally honest and either absolutely loves the looks or hates them.
Back in the workroom, the judges praise Jonny for his elegant and chic collection. They then bring Esther up and are happy that she uses color, but have mixed reviews on her runway dress.
She did step out of her comfort zone and make a completely gold dress!
But the winner is...Sander!
But then the bad news: The judges are not happy with Ji. They think a lot of her looks are very masculine and say they've never seen evening wear from her.
Even so, they still want to see more from her and give her another chance.
Then, last week's winner Rinat brings a heated debate between Naomi and the rest of the judges.
With Rinat's departure, it's down to five designers, and we really have no idea who's going to win at this point.
Guess we have to wait till next Friday to see what drama unfolds next!
You can watch all six episodes of Making the Cut exclusively on Amazon Prime.
And if you don't have an Amazon Prime account, you can sign up here.
Us telling everyone about this show on every video call: