CINNAMON SKILLET BROWNIES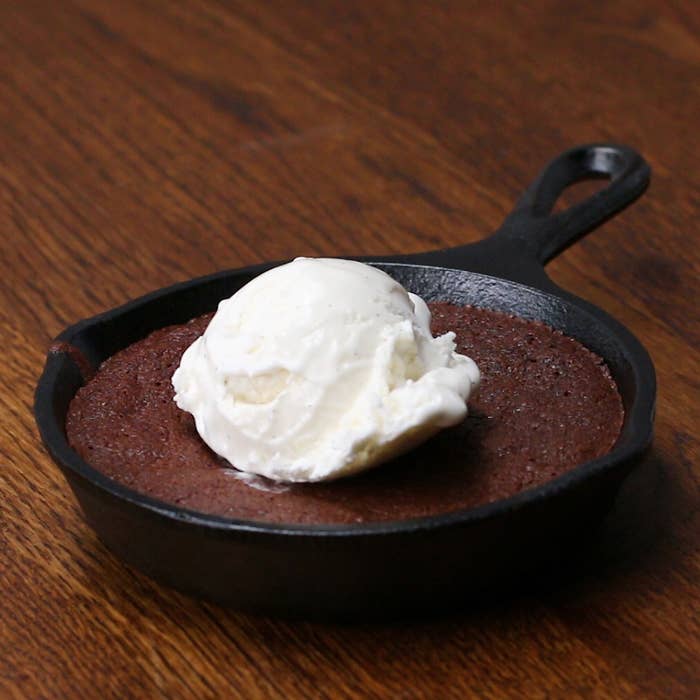 INGREDIENTS
Servings: 3
¼ cup flour
½ cup cocoa powder
1 cup sugar
½ tablespoon cinnamon
¼ teaspoon salt
½ cup butter, melted
¼ cup vegetable oil
1 teaspoon vanilla extract
2 eggs
½ pint vanilla ice cream
Cooking spray
PREPARATION
1. Preheat oven to 325°F / 165C°.

2. Combine dry ingredients in a medium bowl and stir to combine.

3. Melt butter and allow it to cool for a few minutes. Combine with other wet ingredients and whisk until combined.

4. Fold dry mix into wet, stirring until smooth.

5. Coat the interior of three 3.5-inch cast iron skillets (or a larger single skillet or baking dish) with cooking spray. Divide the batter evenly and place in preheated oven for 20 minutes.

6. Remove from oven and let cool at least 5 minutes. Top with a scoop of ice cream.

7. ENJOY!