We hope you love the products we recommend! All of them were independently selected by our editors. Just so you know, BuzzFeed collects a share of sales and/or other compensation from the links on this page. Oh, and FYI — prices are accurate and items in stock as of time of publication.
All dog owners know being a pet parent is a lifelong commitment to fur, fun, friendship...and LOTS of feedings. As you refill their bowl throughout the years, your dog deserves the absolute best — every single time.

Wag's Pet Food is basically a one-stop shop for meals, treats, and chews that'll provide your pup a lifetime of joy. Here are six ways the brand can help you spoil your dog from childhood to adulthood.
Plus you can currently save 40% on your first order!
1.
It can be a staple in your pet's diet for life, since Wag carries products that are perfect for both young and old dogs. For puppies attempting to eat dry food for the first time, Wag's 35% protein recipe is a great place to start. And if your senior pet needs something softer to nibble on, Wag's various wet foods are just as hearty!
2.
For picky pups, the dry food also comes with or without grains. Dogs who love brown rice can go for a bowl of Wag's chicken or salmon recipe, while pets who prefer a starchier carb can rock this sweet potato flavor.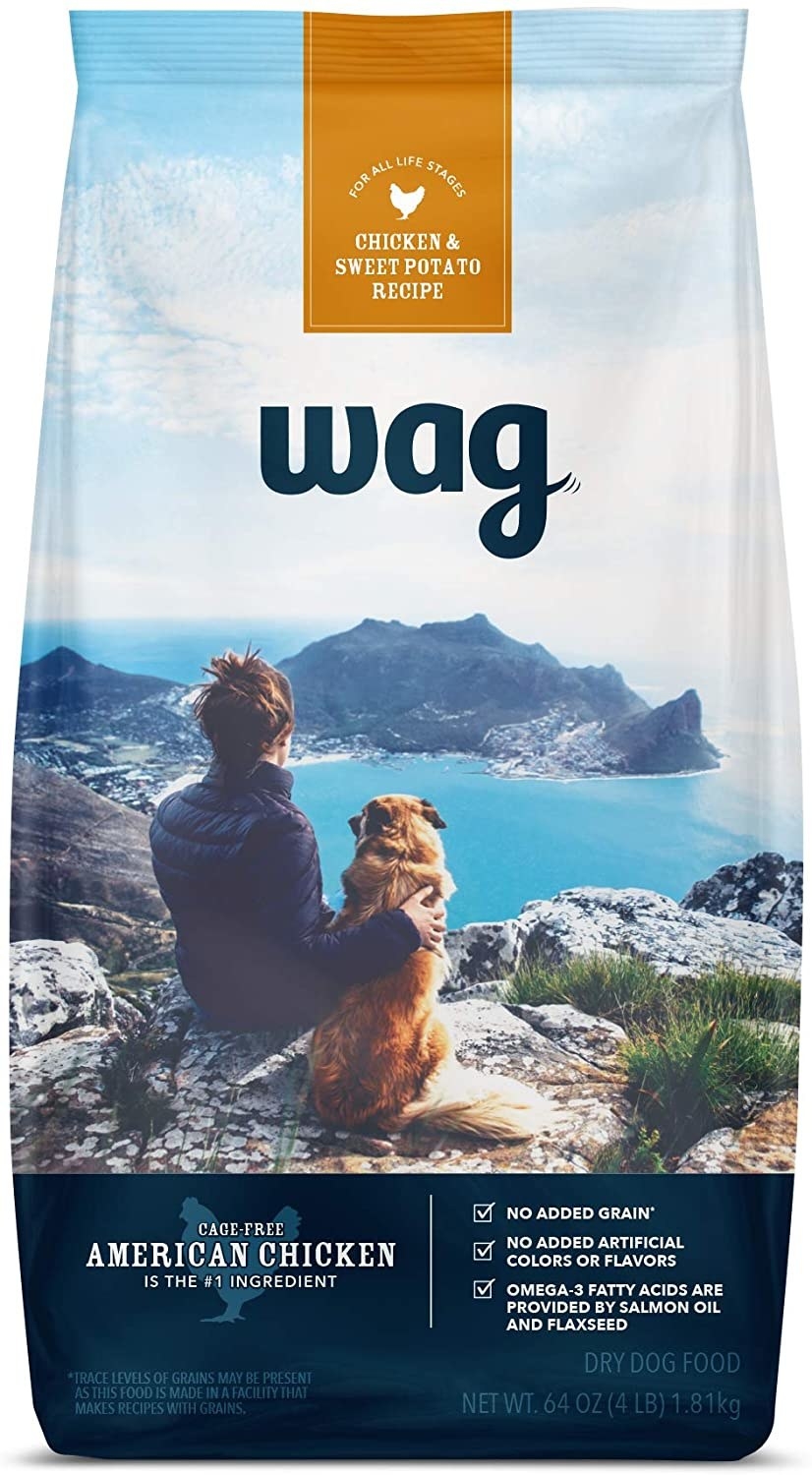 3.
In addition to nutritious meals, Wag also provides treats that encourage good behavior at any age — from tykes still in training to old dogs learning new tricks.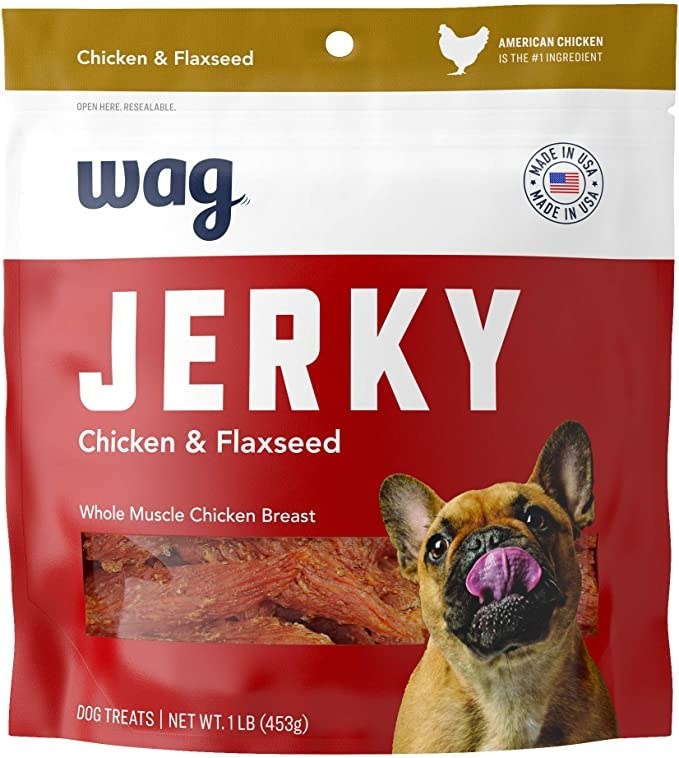 4.
Health-conscious pet parents can trust Wag's ingredients. You may allow a few artificial ingredients in your own diet from time to time (no judgment), but you know your dog deserves better!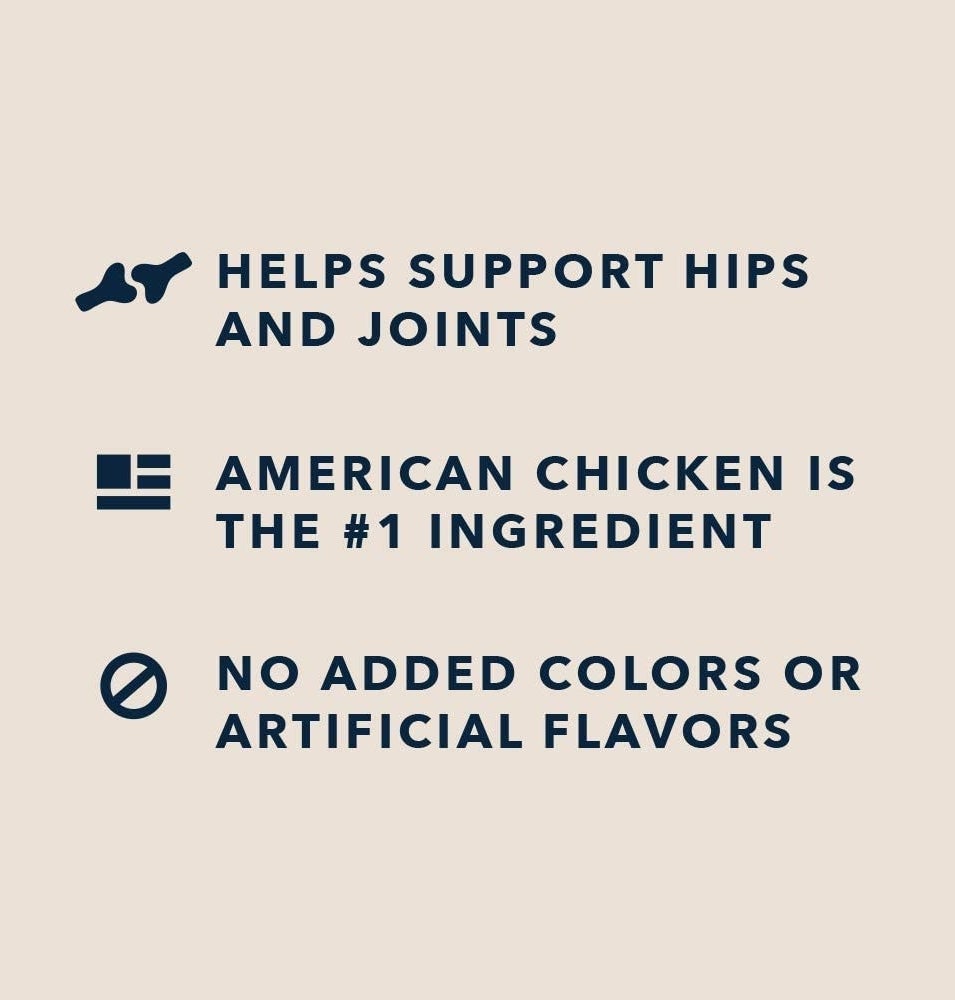 5.
With Wag, you can also go the extra mile and purchase your dog some dental chews and supplements to ensure the benefits of their diets aren't going to waste.
6.
And your pup will never have to miss a meal, treat, or chew if you take advantage of Wag's Subscribe & Save feature. Have you ever woken up hungry, checked the fridge, and realized you set yourself up for failure because you forgot to buy groceries? Once again, your pup deserves a better life than the one you have!

If you're convinced that Wag is the brand for your four-legged companion, now is the best time to make the switch!
What exactly are you waiting for? ...A doggy treat? ;)