We hope you love the products we recommend! All of them were independently selected by our editors. Just so you know, BuzzFeed collects a share of sales and/or other compensation from the links on this page. Oh, and FYI — prices are accurate and items in stock as of time of publication.
Have you ever been in the middle of a conversation with someone and thought, Should I buy the gel nail polish kit from that BuzzFeed article? Or maybe it was a surge protector or stain remover for that one spot in the carpet from a time before, when parties were still a thing.
With the Amazon shopping app, all of your wish lists and ~saved for later~ items are right there at your fingertips with a few added features, too.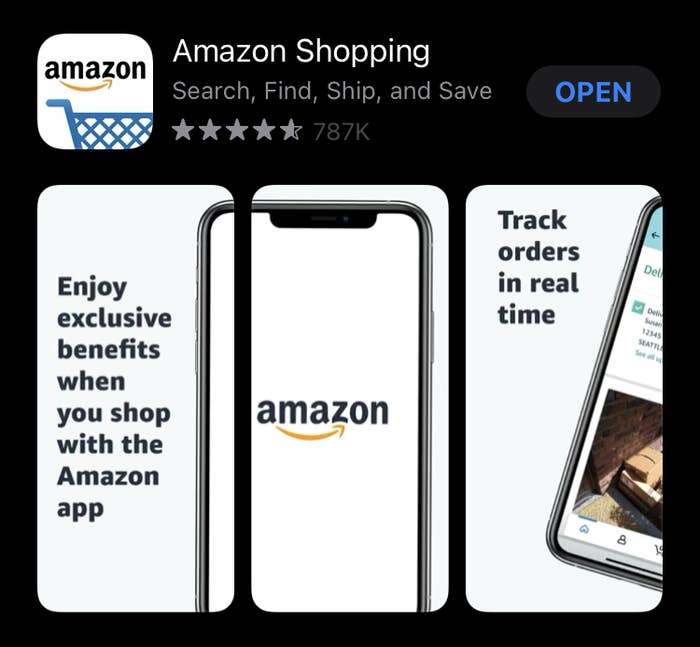 One is the camera feature. You can use your camera to find items to shop by uploading a photo, or you can browse the photos already uploaded by other users.
All you have to do is click a part of the photo and Amazon will suggest items similar to what you're looking for.
And of course, it wouldn't be Amazon without having Alexa around as your shopping assistant.
And now, when you download the app, Amazon will give you a $5 store credit. Seems like a small amount? Well, with that credit, you can get a lot of items for under $5.
Like, the graphic novel The Boys, which you can download and read today before you binge the series on Prime Video.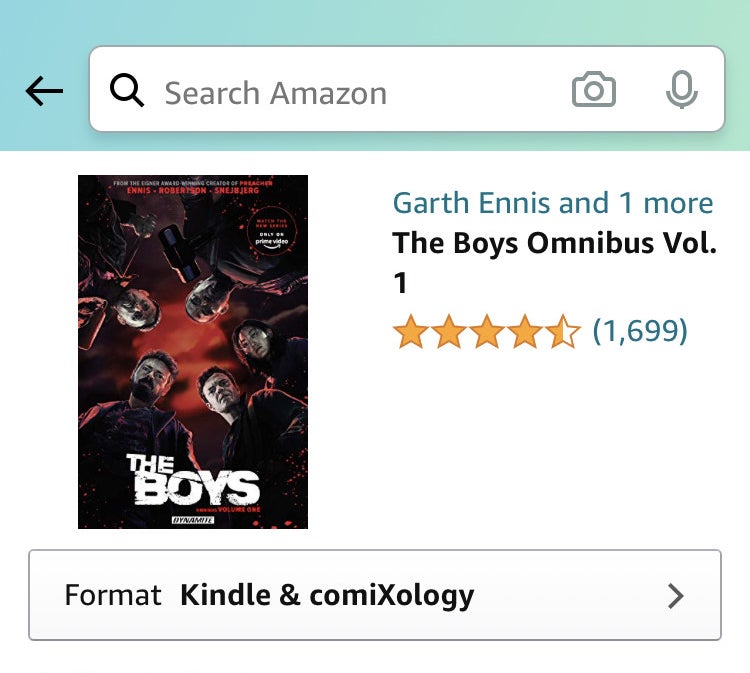 A 2021 Ruth Bader Ginsburg wall calendar radiating with positive vibes that serves as a tribute to her memory and is filled with some of her most powerful quotes to carry you through 2021.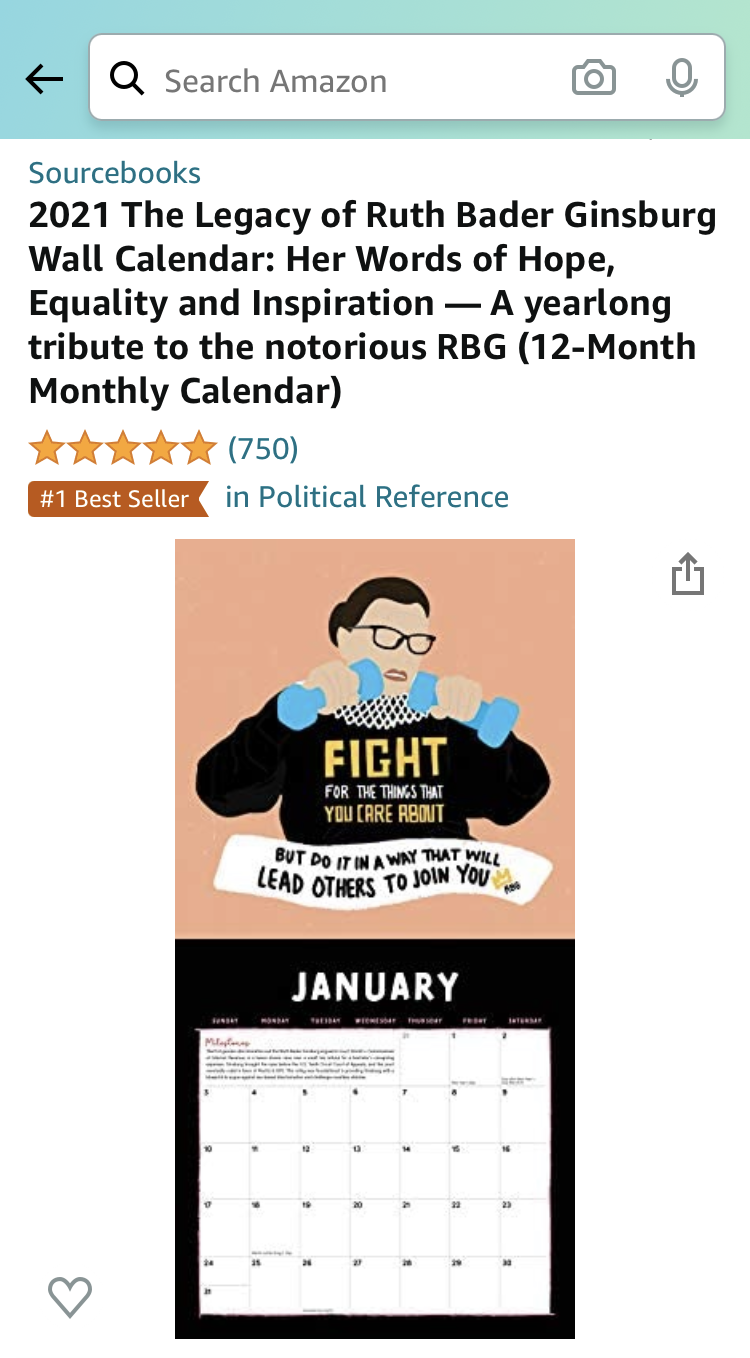 A screaming goat to add to your work-from-home setup. Let this tiny goat belt out the anguish you feel after attending your fourth virtual meeting in a row or use it for a little comic relief during one of those four meetings.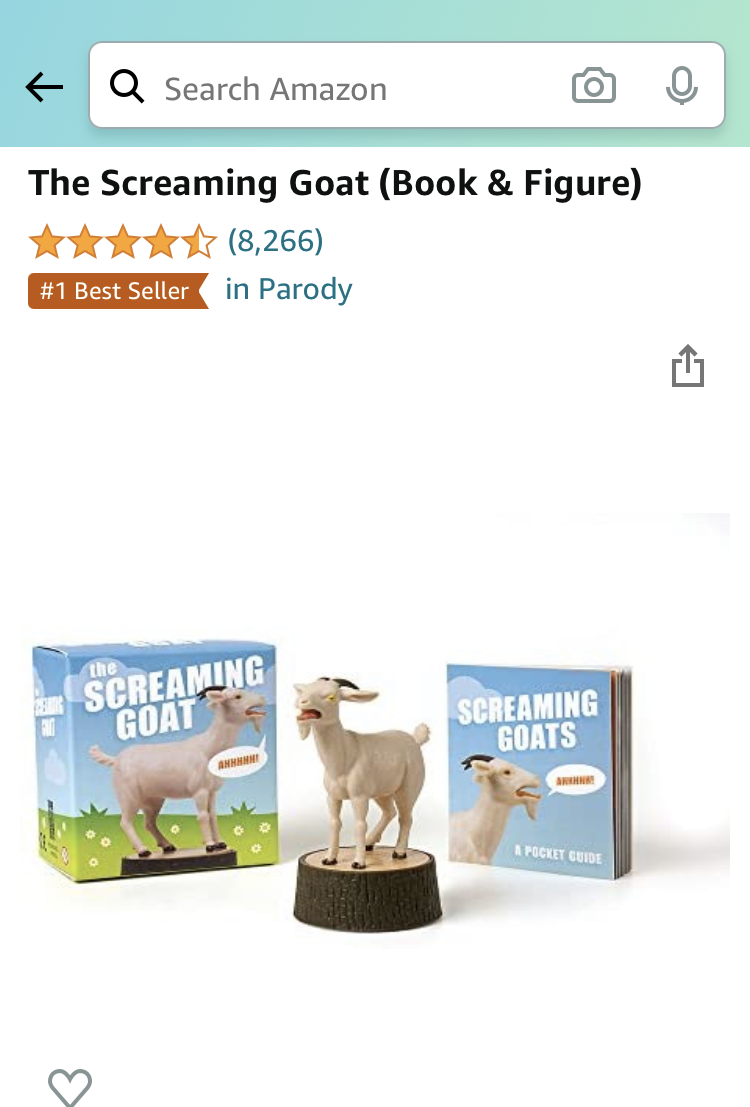 A Guess Who? board game for a little nostalgic fun you can share with the whole family. Does this person have glasses? Does this person wear a hat? Guess who!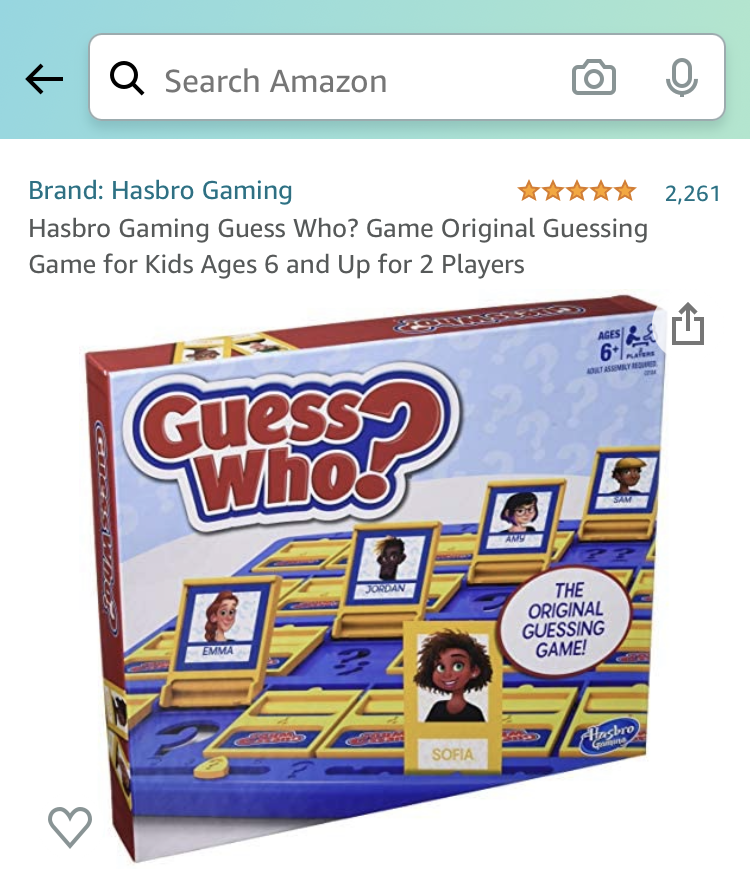 The Amazon mobile app will let you add all these items to cart with minutes to spare. At the end of 2020, the last thing you want to do is wait for your web page to load while trying to order the famous Amazon coat when your color is finally back in stock.
Download the app today and get your $5 credit. It only applies if you've never signed into the mobile app before; so if you have, get your friend or family member to download it and then have them buy you a gift with their credit — a genius plan.