This Is How Canadian Bartenders Are Trying To Make Nightlife Safer
"We have all felt unsafe at some point."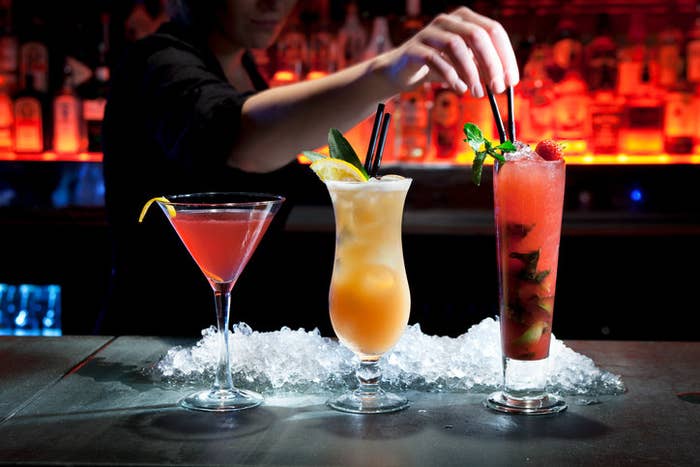 From a young age, women are told that staying safe on a night out is solely their own responsibility.
They learn to bring their drinks to the bathroom and stay in tightly-packed groups on the dance floor. There's been stories of women leaving shitlists of alleged rapists in public washrooms or novelties like nail polish that can detect "date rape" drugs. But the question of what role the people behind the bar should play is finally being asked.
That was demonstrated last year when news broke that owner of Toronto's College Street Bar, Gavin MacMillan, and bartender Carasco Enzo Dejesus, were arrested for allegedly confining and sexually assaulting a 24-year-old woman in their space. The pair are now are facing multiple charges including drug trafficking, failure to comply with recognizance, sexual assault, and confinement. The city's Municipal Licensing and Standards division has ordered the bar's closure until at least May 2017.
"Oftentimes these sort of things hit the news, and you don't expect to feel so connected, so extremely effected, just so close to the matter," said Veronica Saye, beverage manager at Bar Begonia. She explained how, as the news unfolded, women in the hospitality industry felt placed in the centre of tense, and in some cases, unsupportive workplaces.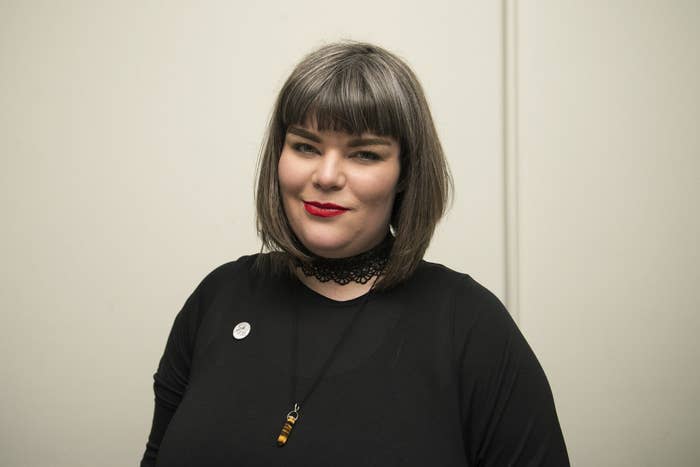 That's why Saye organized B.A.S.H (Bartenders Against Sexual Harassment), an event held at Toronto bar Parts & Labour on Jan 16. Packed with bar and restaurant employees, the night was part fundraiser and part a space for industry insiders to discuss what they can do to address sexual violence.
Proceeds went to the Dandelion Project, an initiative co-founded by Jenna Davies and Viktoria Belle of The Sexual Assault Action Coalition to train bar staff on sexual assault and anti-assault procedures. They plan to release an educational manual on anti-violence and anti-harassment protocols, as well as a certification program. This is similar to other programs across Canada like Good Night Out Vancouver or Society for the Advocacy of Safer Spaces (Calgary).

These groups train industry workers on the basics of what harassment is, how to safely challenge it, and being an active bystander — just to name a few. Throughout training, staff learn that preventing sexual assault and harassment can be as simple as letting customers know you're there to help. This can include posting signs in the bathrooms with the name of an on-duty manager, or a staff member passing a note to ask the customer if they may need help.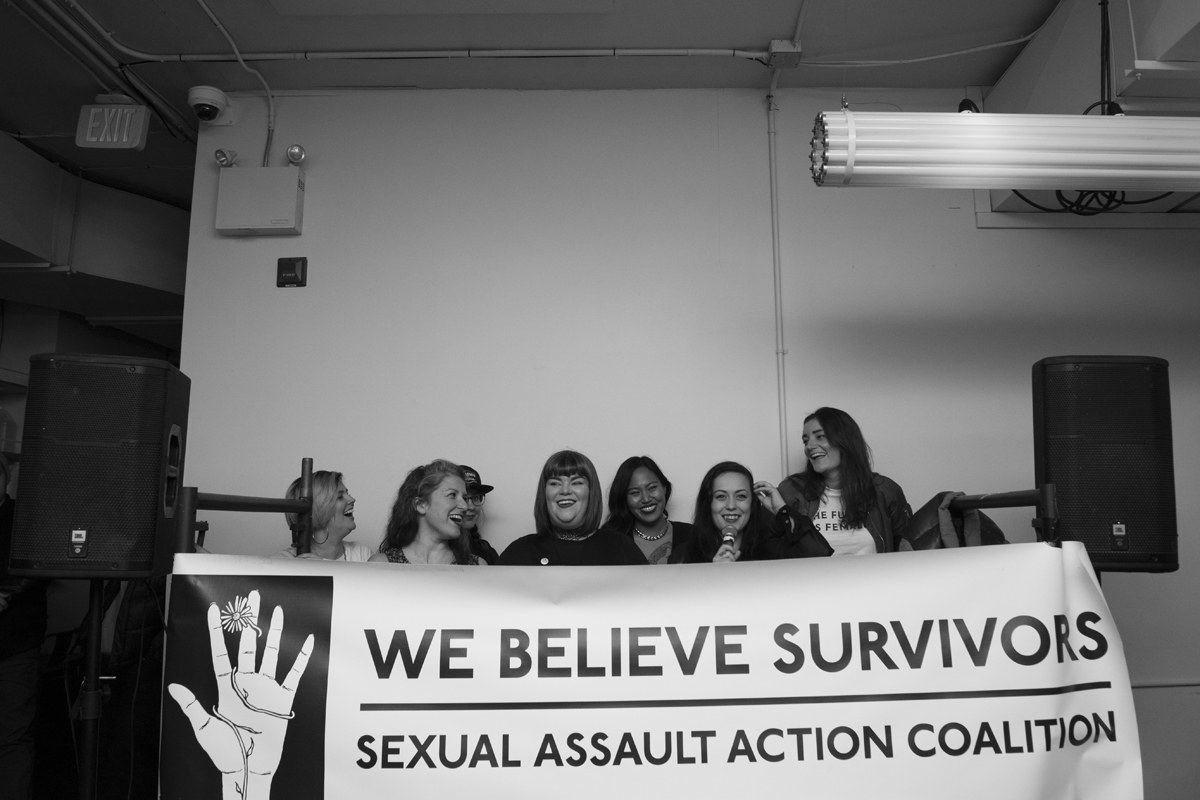 If, for example, a bartender sees a patron kiss or touch another patron, they could use bystander intervention tactics such as saying "Hey! Don't you think you're getting a little aggressive there?" and verbally checking in with the person on the receiving end. Or, when someone orders a drink for someone else, these workshops will teach bartenders to always turn to the person to confirm if they actually want it.
"It's about creating conditions that promote inclusion and respect, and providing processes for accountability if something does go wrong," said Veronica (who did not want her last name used), from the Society for the Advocacy of Safer Spaces (Calgary).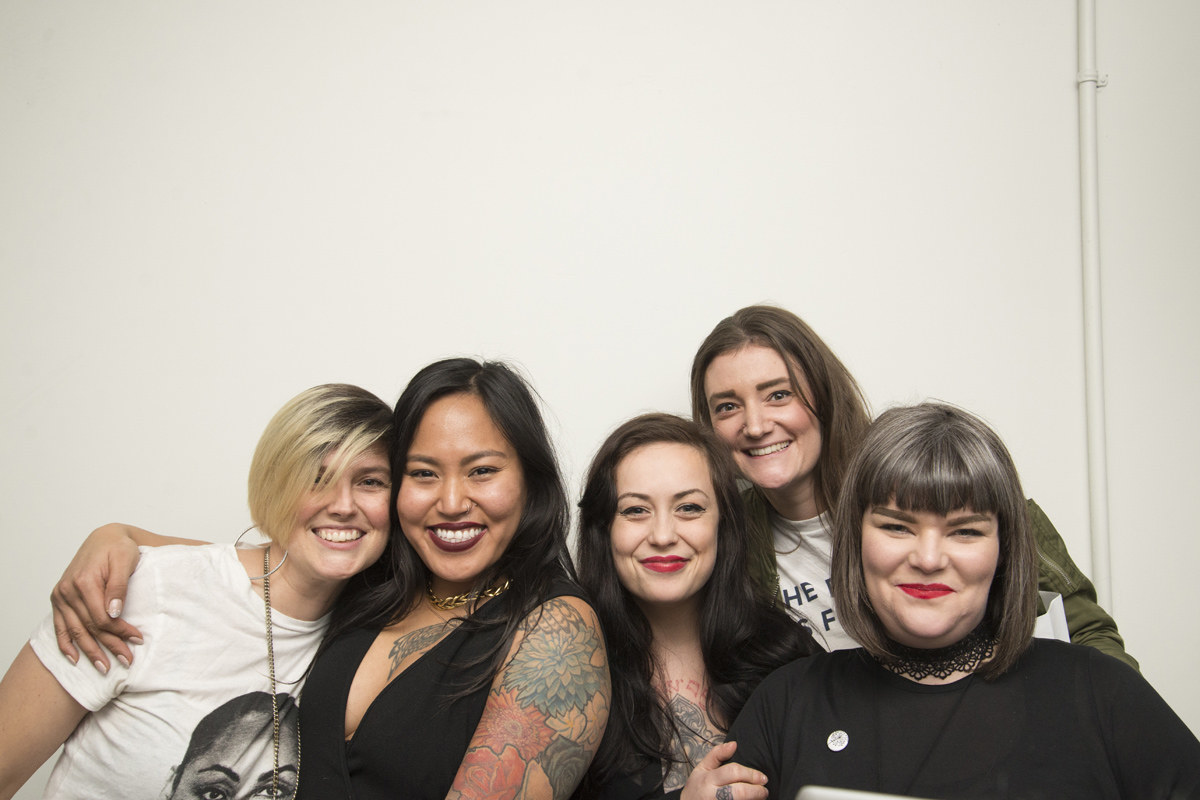 Though venues sometimes cite costs as a reason to not take on a safer space mandate, Stacey Forrester and Ashtyn Bevan of Good Night Out Vancouver say that's no excuse.
"There is zero financial risk to supplying your staff with the training and skills to intervene on predatory behaviours in your business. So, it's an investment, both for your business and in a culture that says no more of this behavior," said Forrester.
Veronica has seen simple — and cost-effective — measures taken like displaying signage listing policies or having more frequent staff check-ins on how to handle sexual violence and discrimination.
Another cost-effective way is an awareness project called On The Table, created by Aisle 4, a curatorial collective based out of Toronto. The team partnered with four artists and commissioned 10,000 coasters with phrases that discuss sexual harassment and violence such as "Consent Matters."
"We have all felt unsafe at some point, as have most women," said Emily Fitzpatrick, curator of Aisle 4. "So we wanted to raise awareness and spark dialogue through the coasters awareness project."
"As people take the coasters home as keepsakes, we hope discussions about sexual harassment and gender-based violence in their homes and social circles will continue."
Admitting that hospitality staff have a role to play in preventing sexual violence can be taboo in the industry, but there's clearly an eagerness to make it happen. B.A.S.H. had more than 400 attendees and managed to raise $8,000 for the Dandelion Project.
"We need this training! While we work to create this curriculum, we need owners, managers and bartenders to implement making their spaces safe," said Saye. "Without their commitment, this won't happen — this is an entire industry collective.