The Most Stylish Characters From "The Dig," Ranked
Set in 1939, the movie boasts some pretty dashing looks.
If you haven't seen The Dig yet, I highly recommend a viewing party.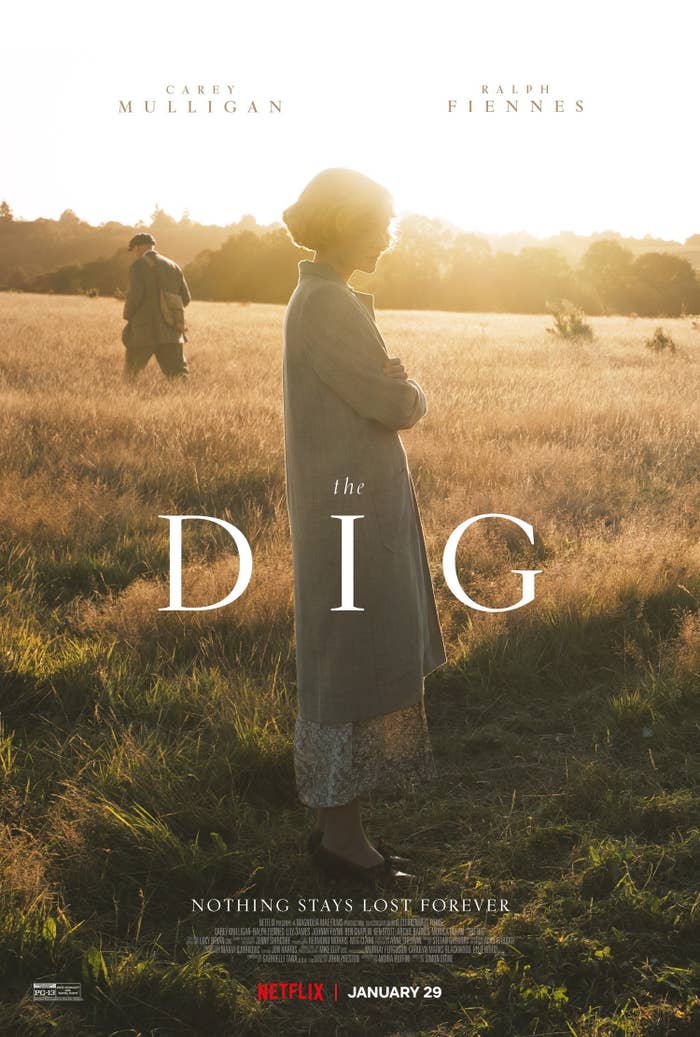 Based on a true story, it's engaging and heartwarming and has everything from historical discoveries to romance (and quite a few envy-inducing outfits).
Below, all the best looks from the film (and the characters who wore them).
Coming in at number six, May Brown deserves a special shoutout, in my opinion. She consistently looks lovely!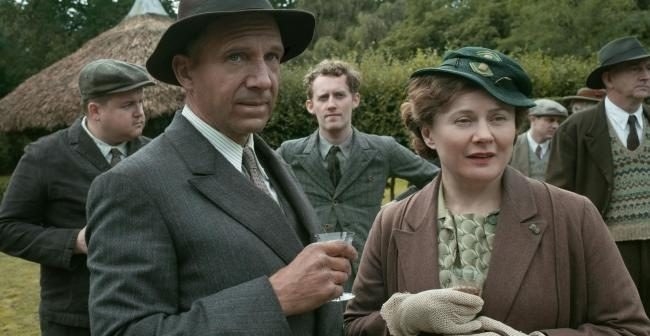 While Johnny Flynn's character, Rory, isn't based on a real person, he still sports some dashing looks, like this gorgeous brown leather jacket.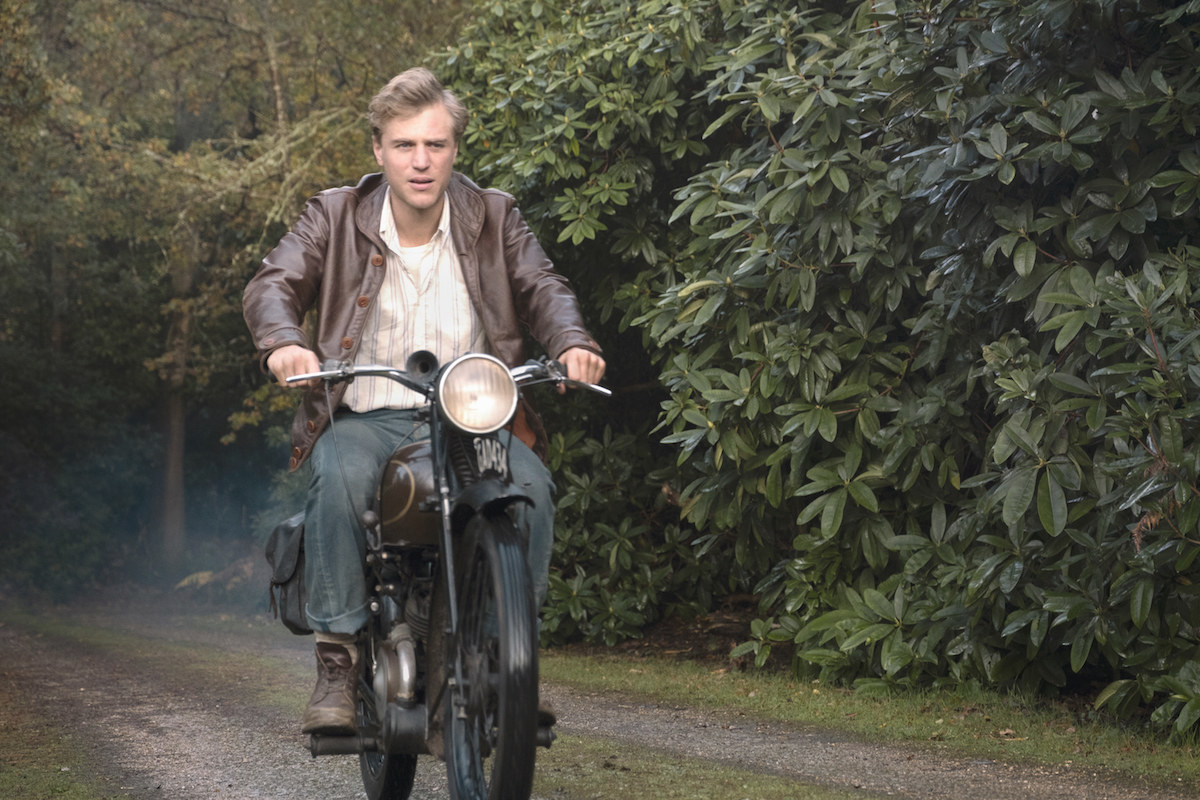 As great philosopher Taylor Swift once said, he's definitely got that "James Dean daydream look in [his] eye."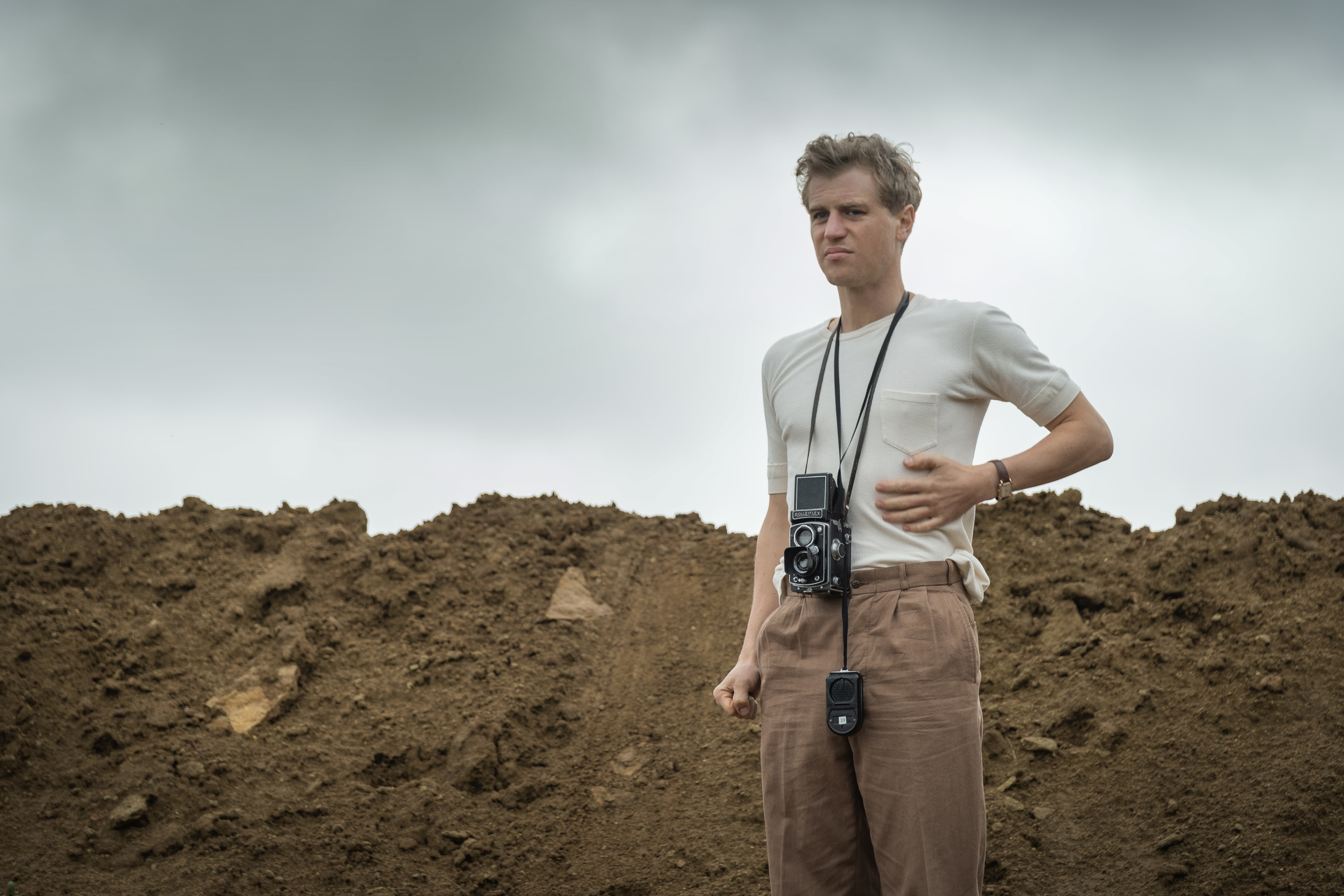 Decked out in outlandish floral curtains and tinfoil hats, Robert Pretty has a fashion sense that exists in another world entirely.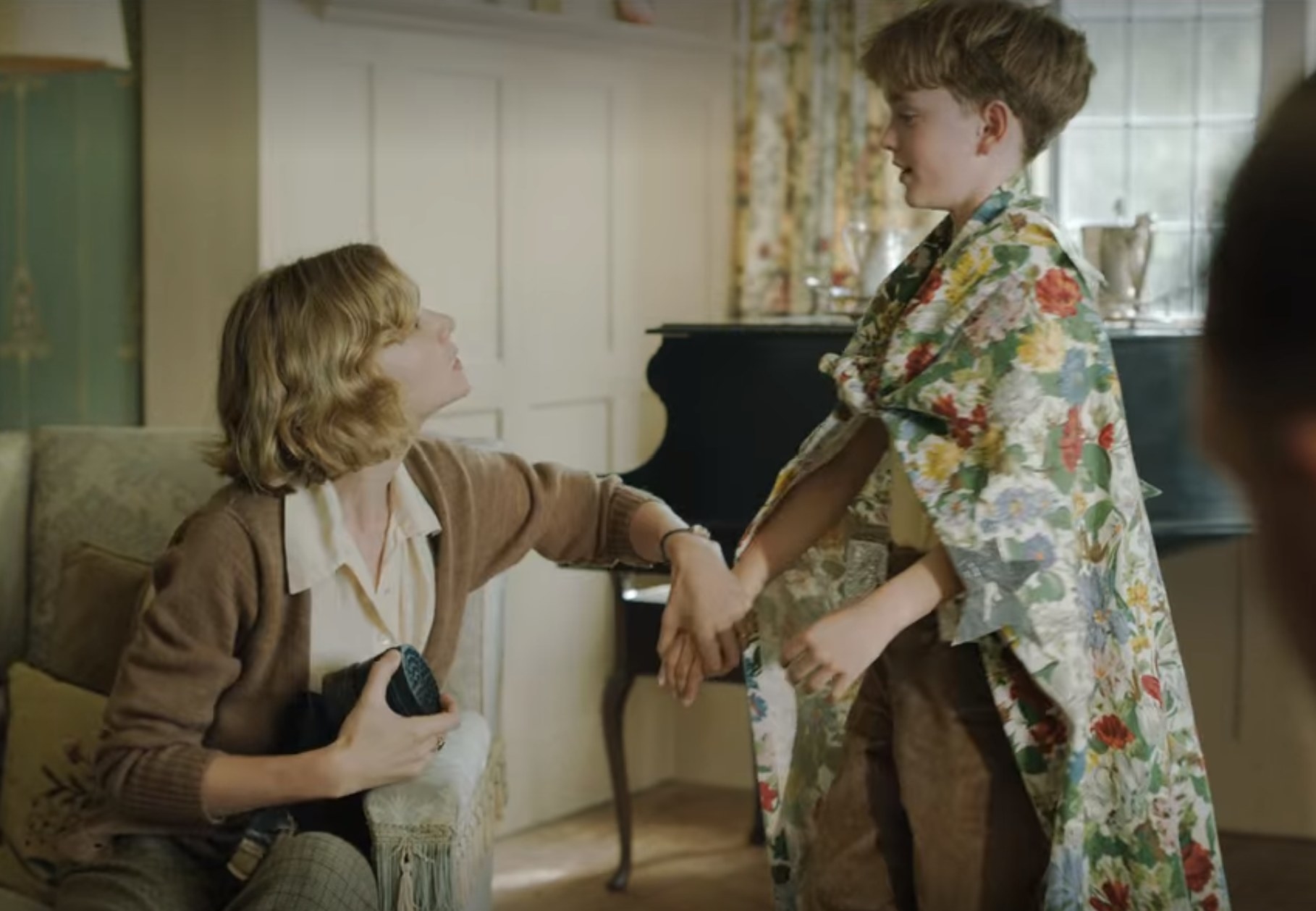 But I find his sweater-and-shorts sets and cozy vests so endearing.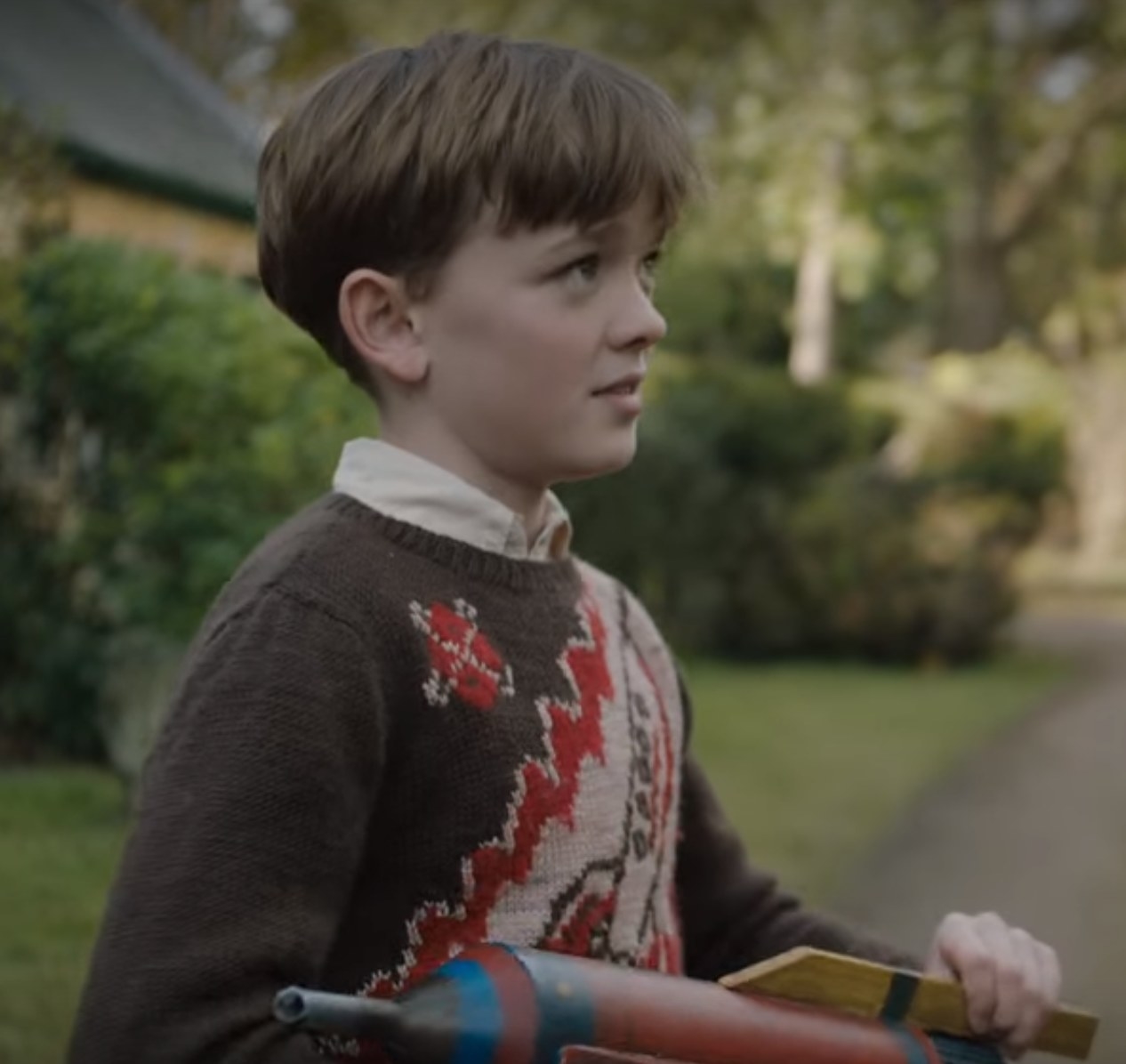 From three-piece suits to plenty of fedora options, the excavator is dressed to the nines from day one. He deserves the bronze title, in my opinion, because he's committed to the trousers/vests and suits from the very beginning.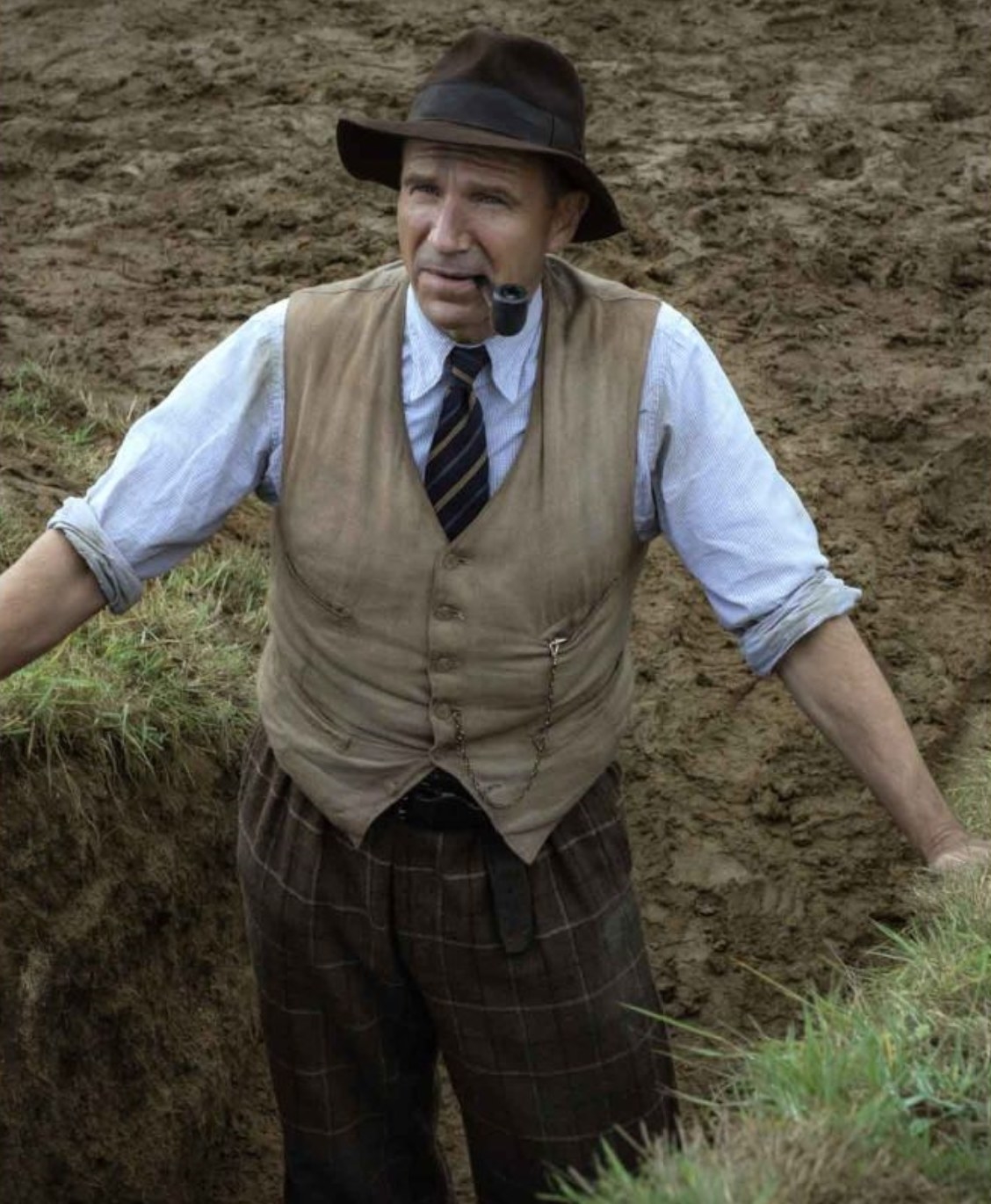 The newsboy cap and satchel are so sweet. Plus, tweed pants and a blazer — c'mon, I'd wear that in a heartbeat.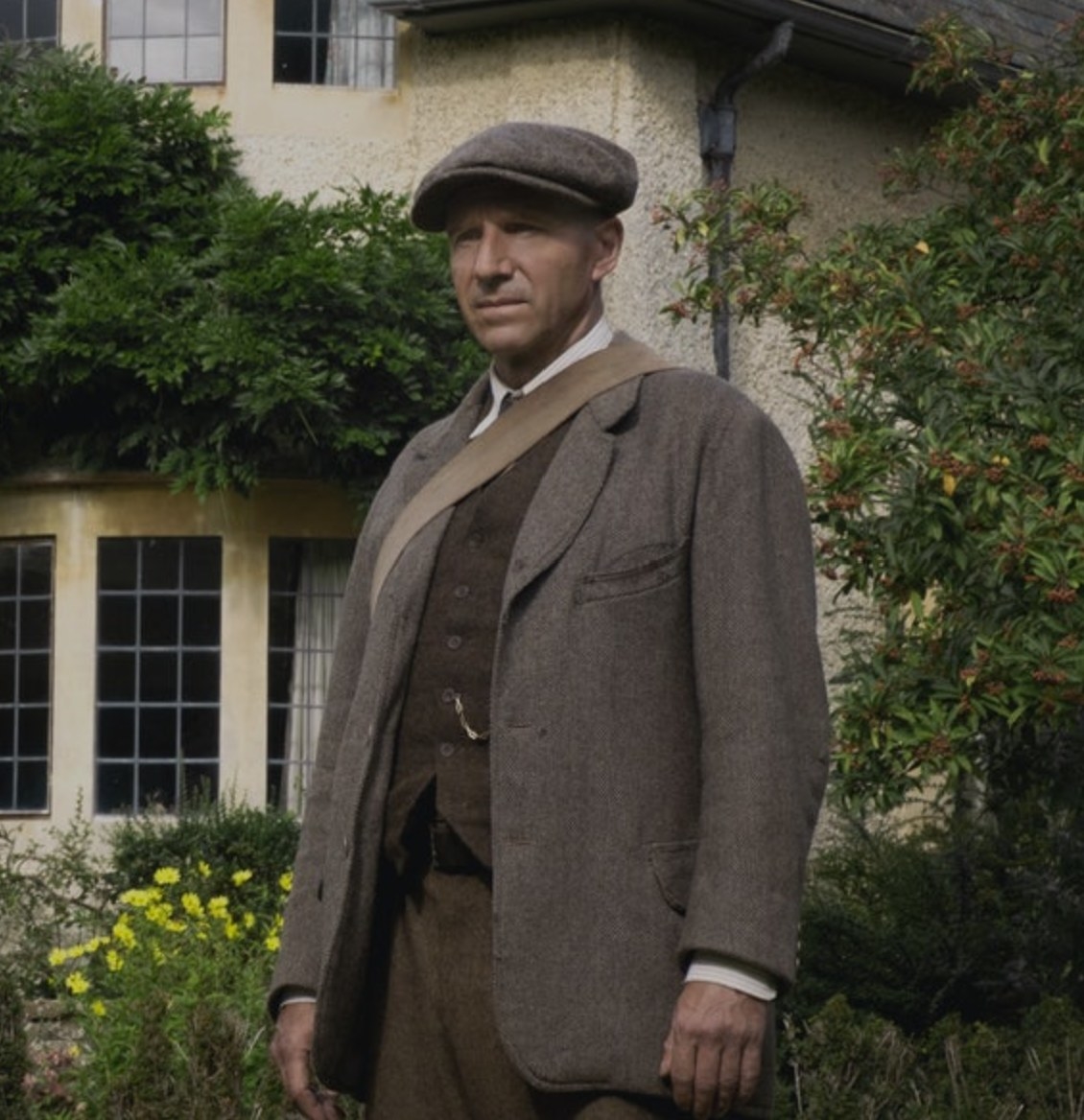 At number two: Fresh off a holiday, Peggy looks laid-back and tropical in her floral blouses and flowy skirts.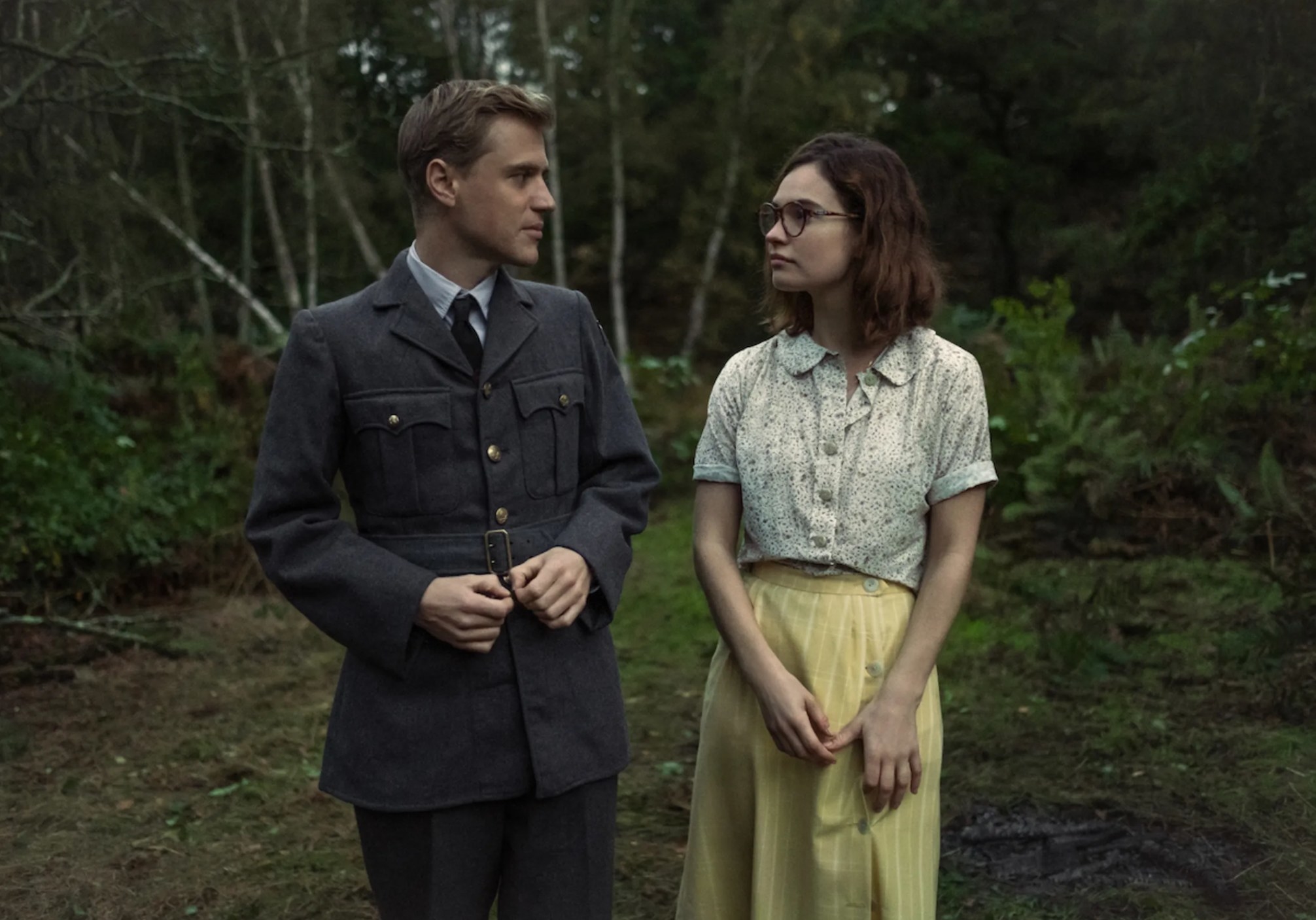 This cute plaid dress–cardigan combo is a particularly standout look.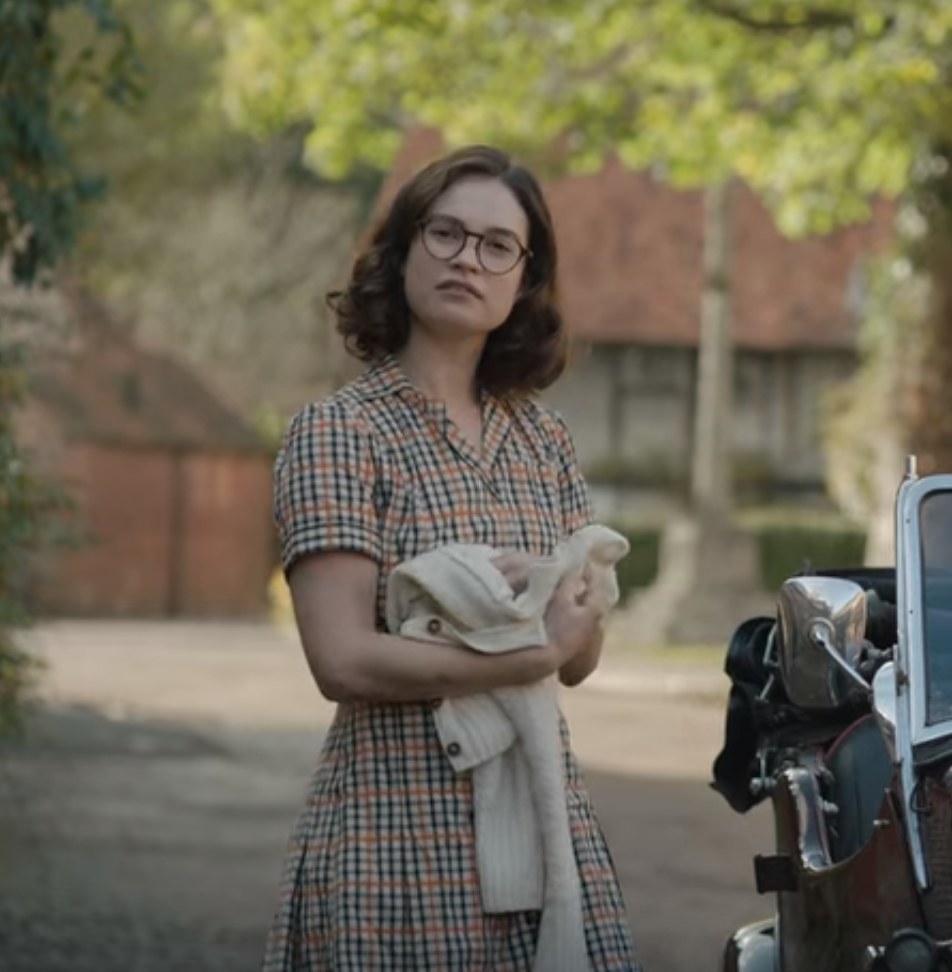 Although she later transitions into more dig-appropriate work pants, she's still effortlessly chic. Plus, her accessory game is A+.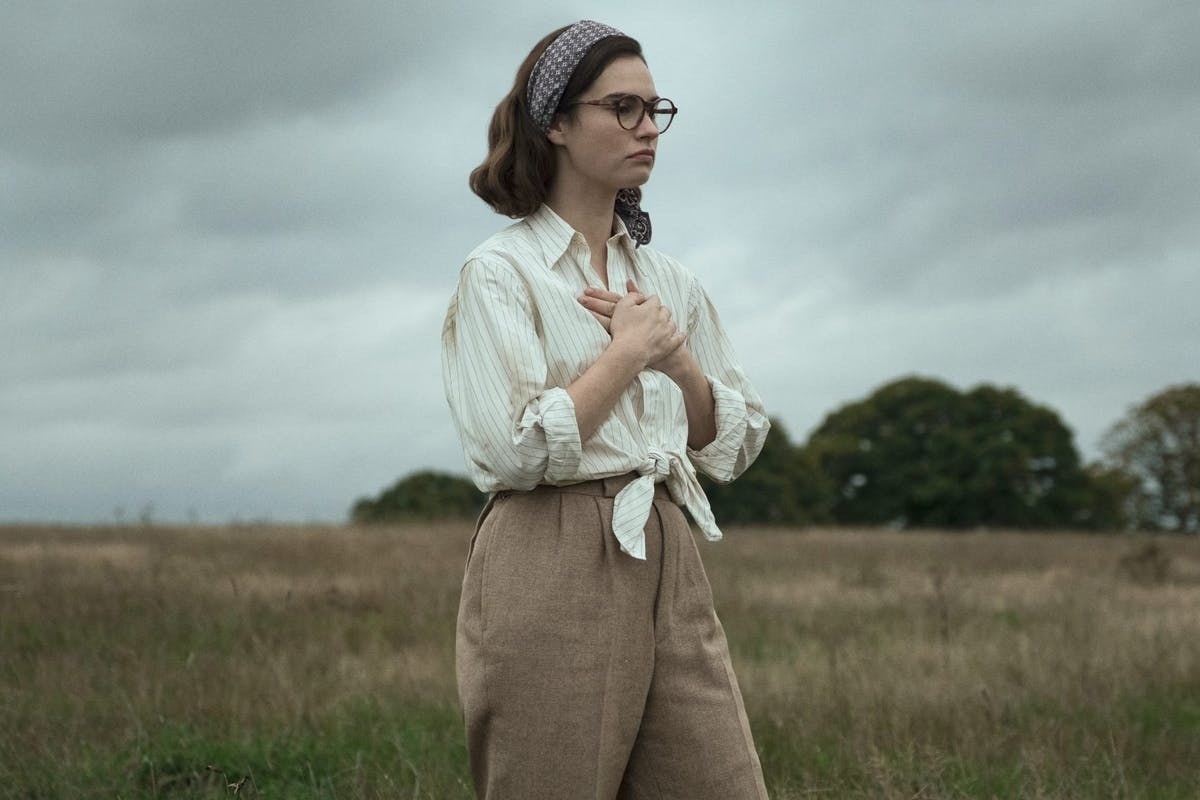 Or how about this cute orange number? Super handy for archaeological digs, and also outdoor-friendly.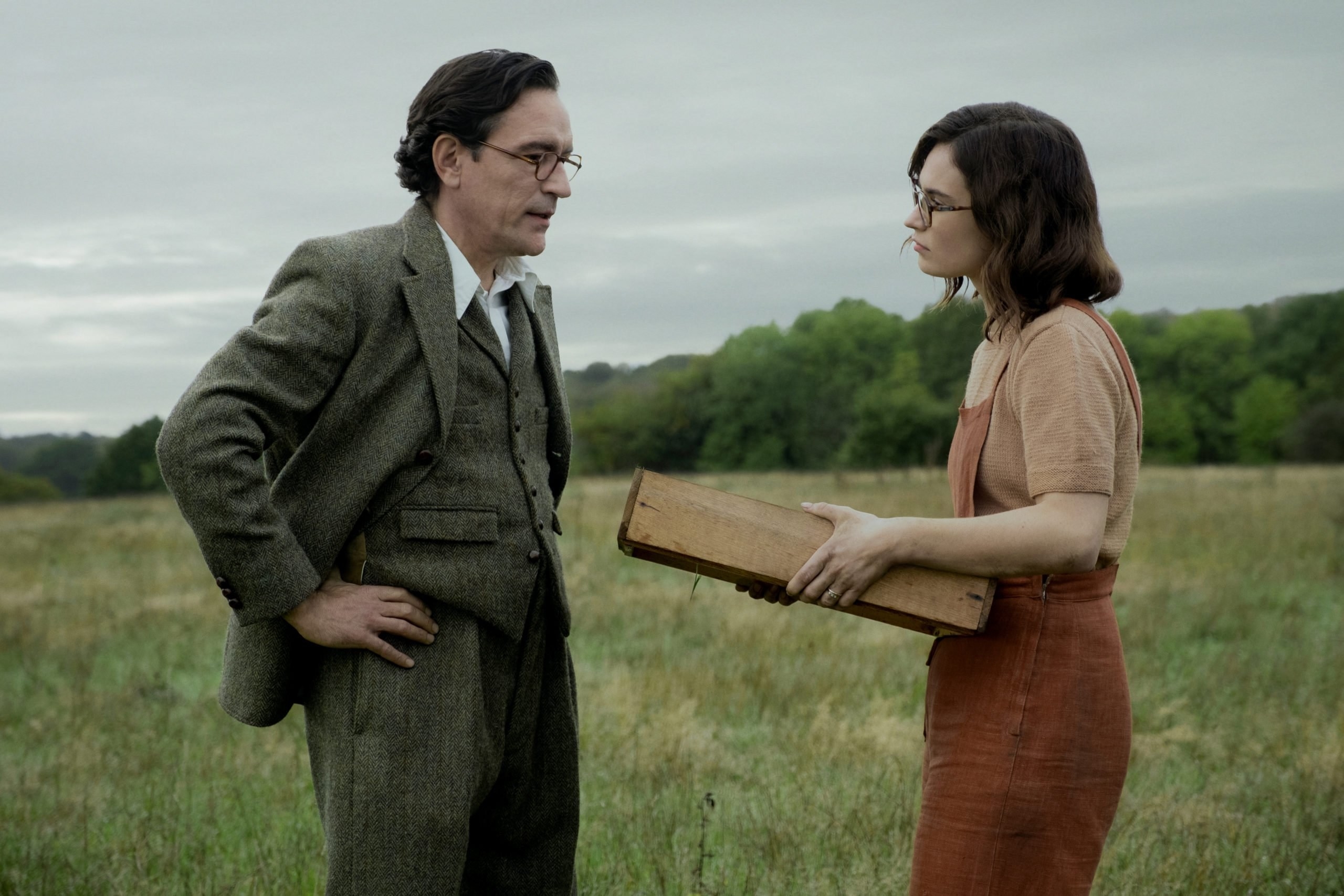 Mrs. Pretty sits pretty at number one. First off, I immediately took notice of Edith's cardigan collection.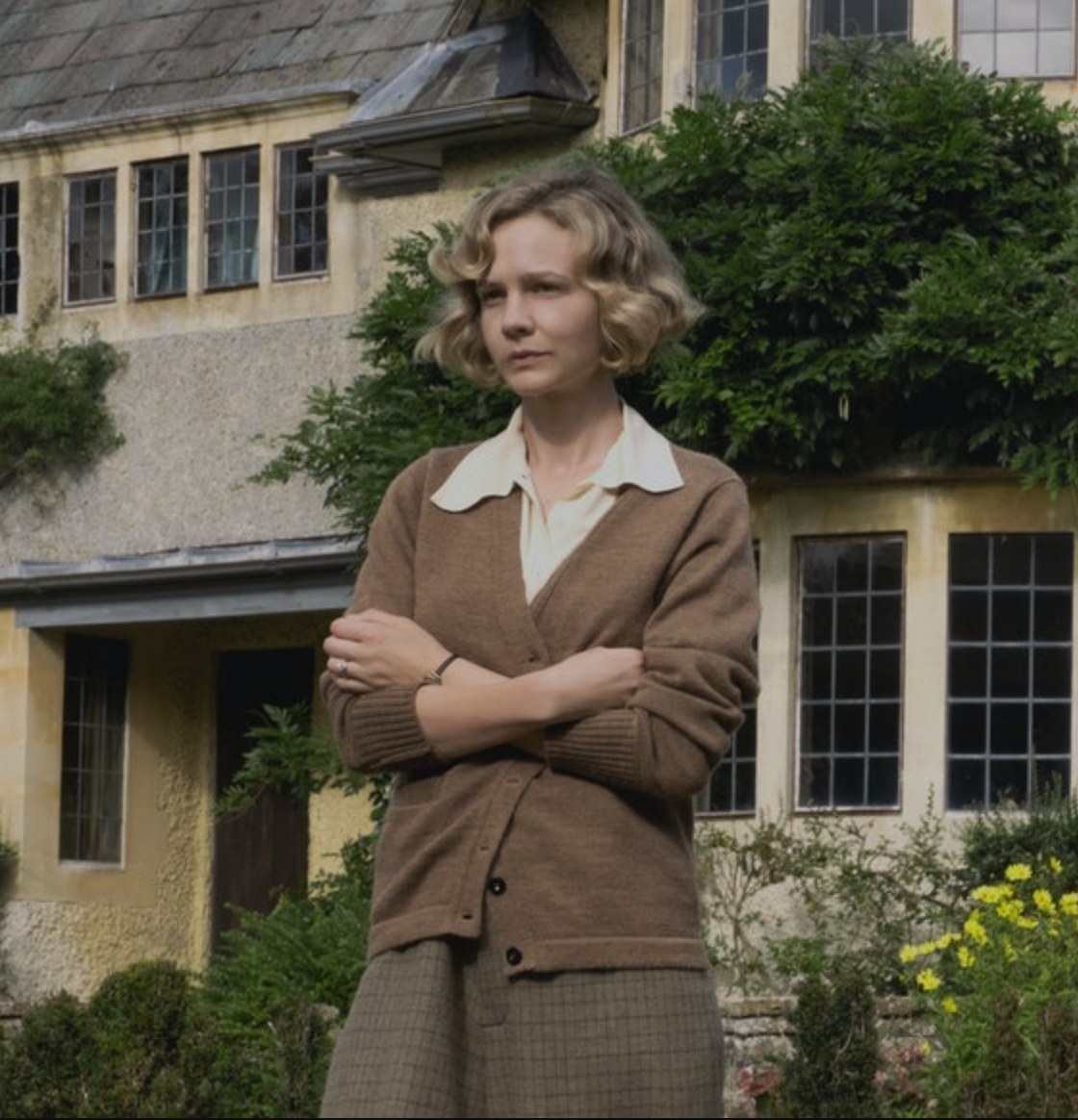 Fit in a series of modestly printed frocks and oxfords for her time, she has looks that are seriously stylish and always impress!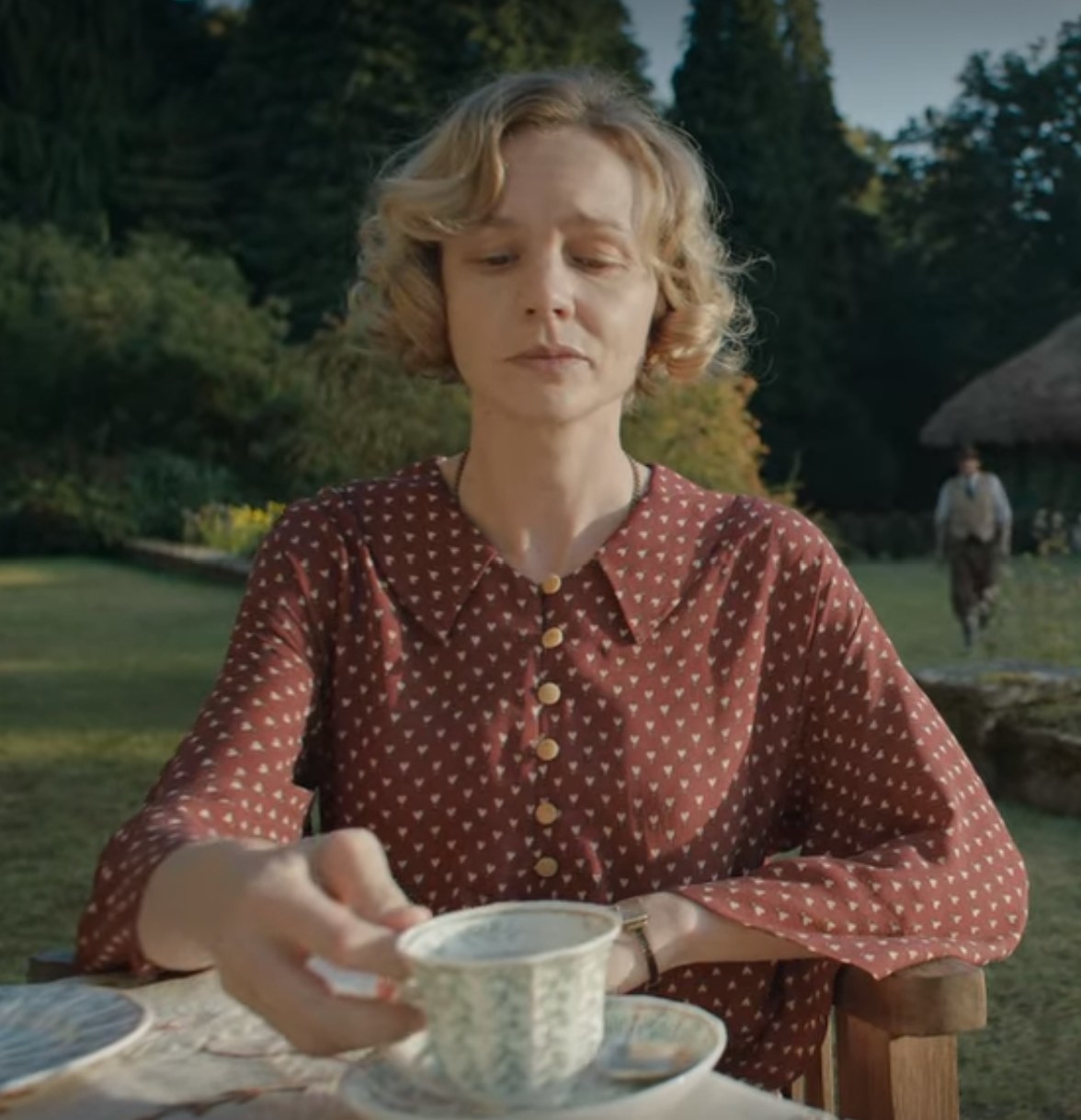 She also looks effortlessly elegant in patterned blouses!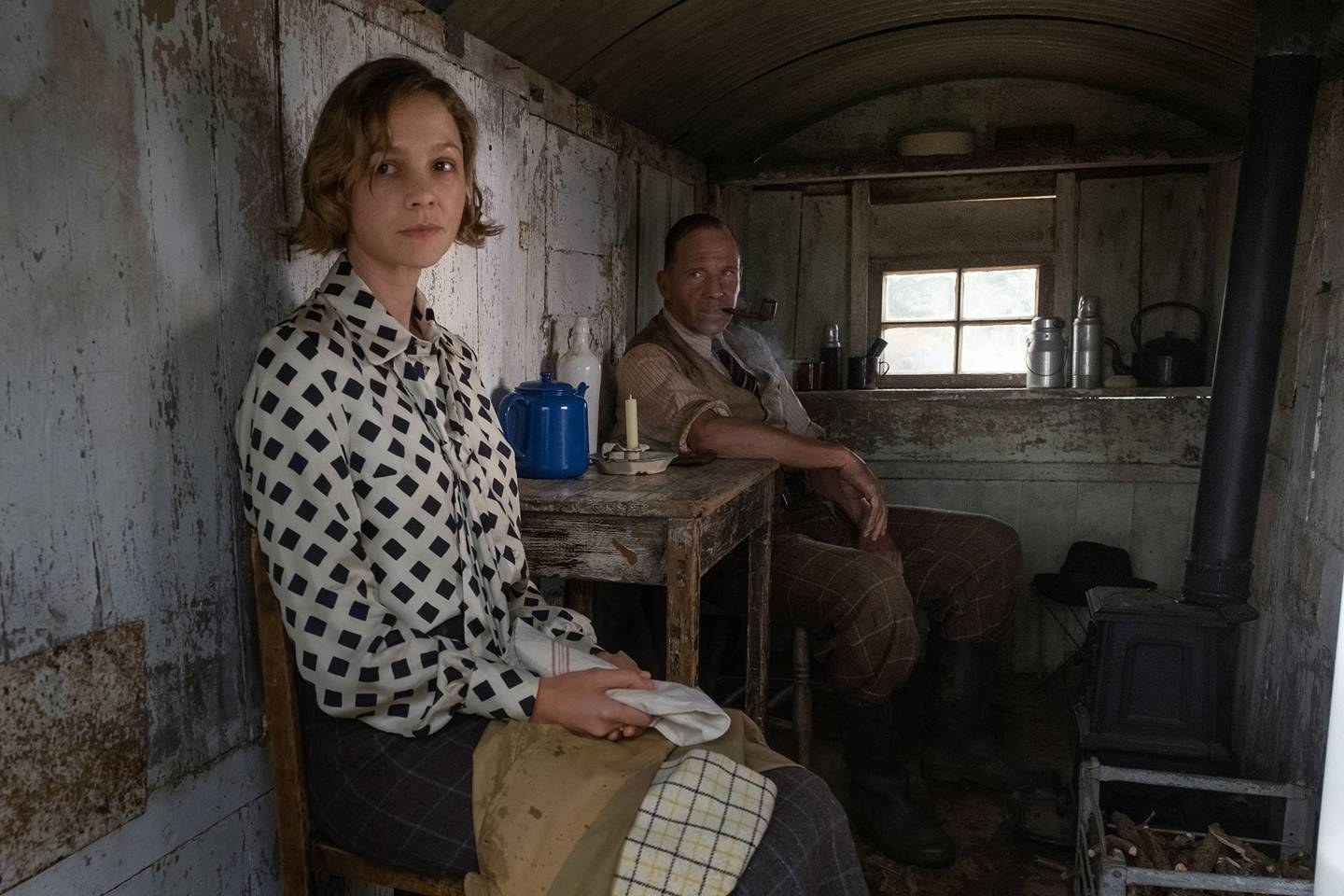 These blouses are frequently paired with paper bag–style trousers. Look at this dainty collared blouse. It's marvelous!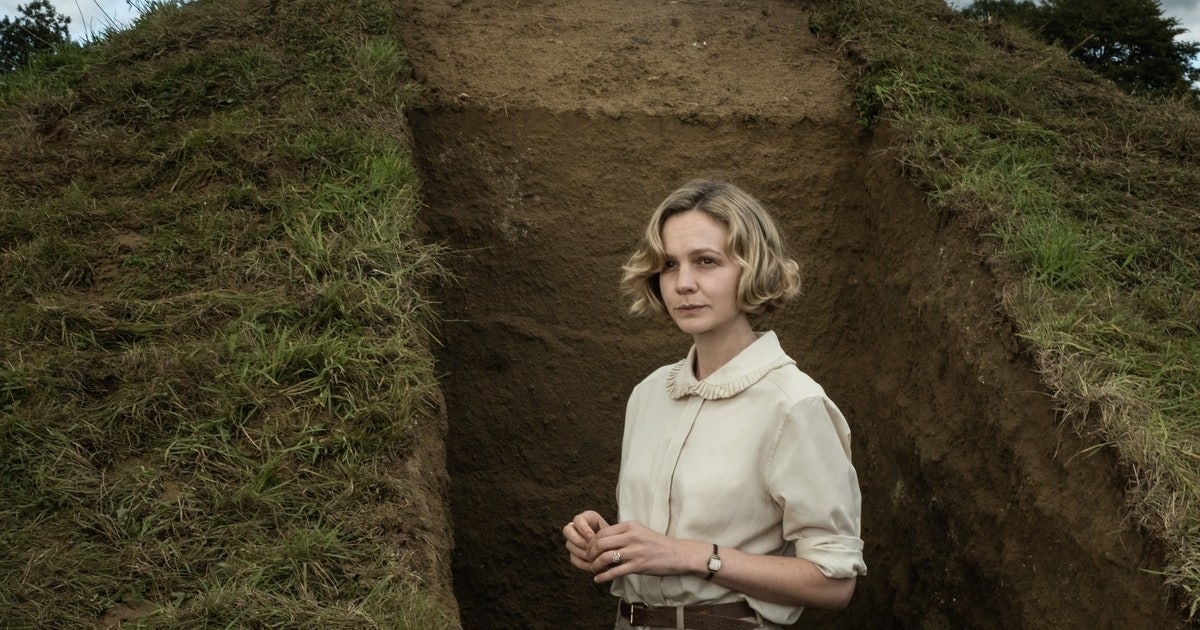 Plus, her eveningwear is on another level.
Here's a glimpse at the back of another gown.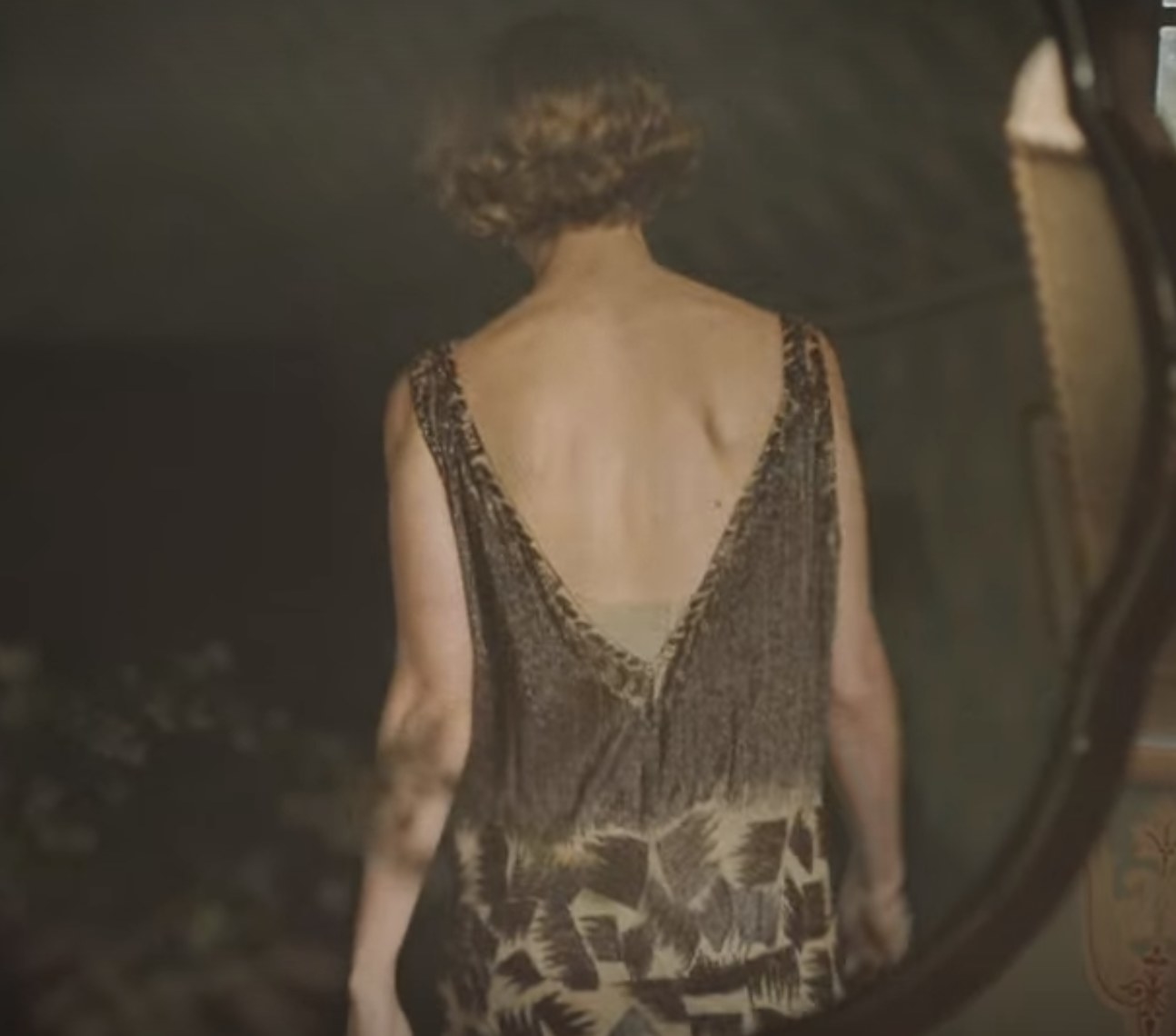 This bejeweled hat and pink dress combo is so dreamy.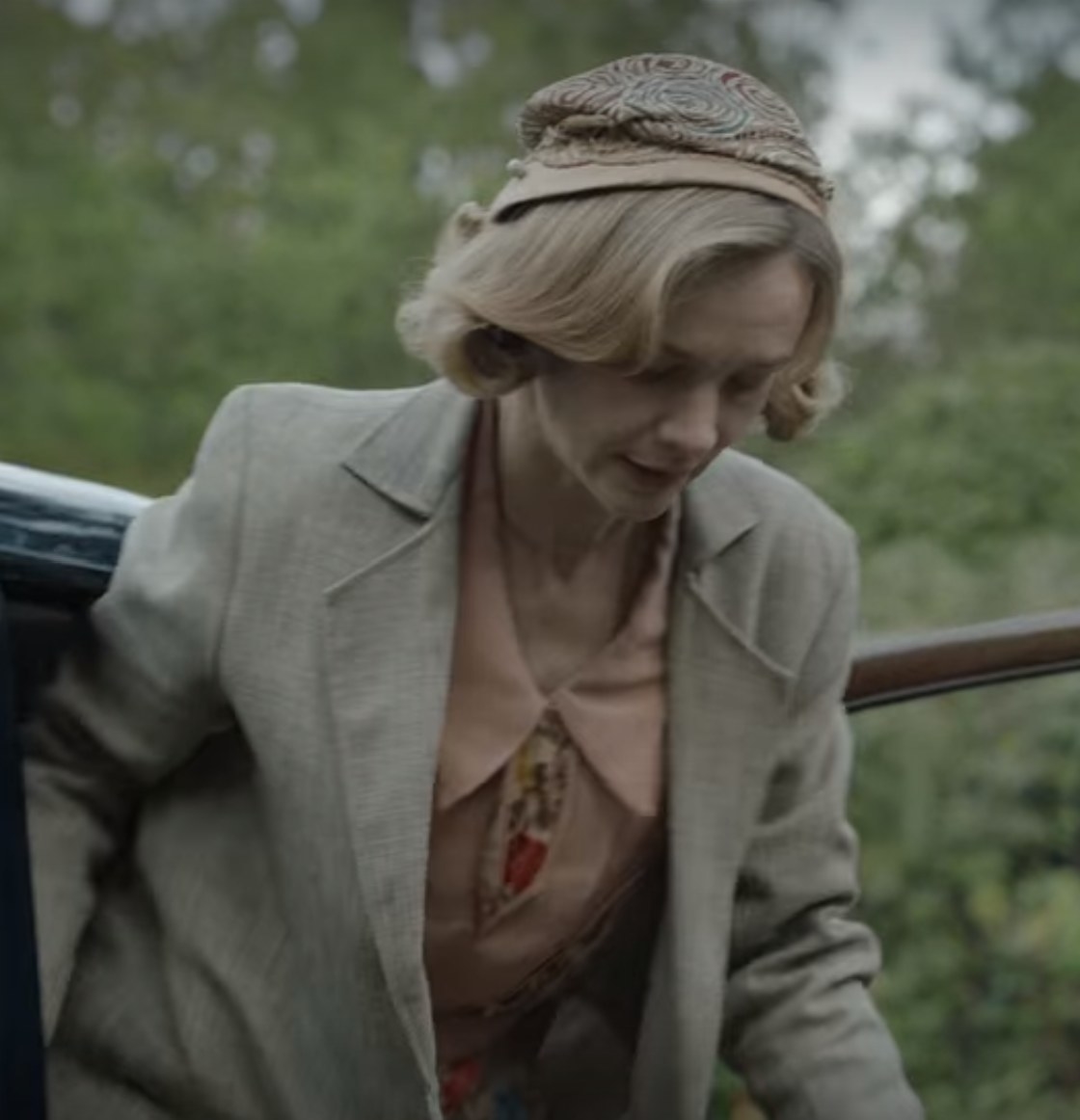 Here's a full-body look at Mrs. Pretty's garden party look.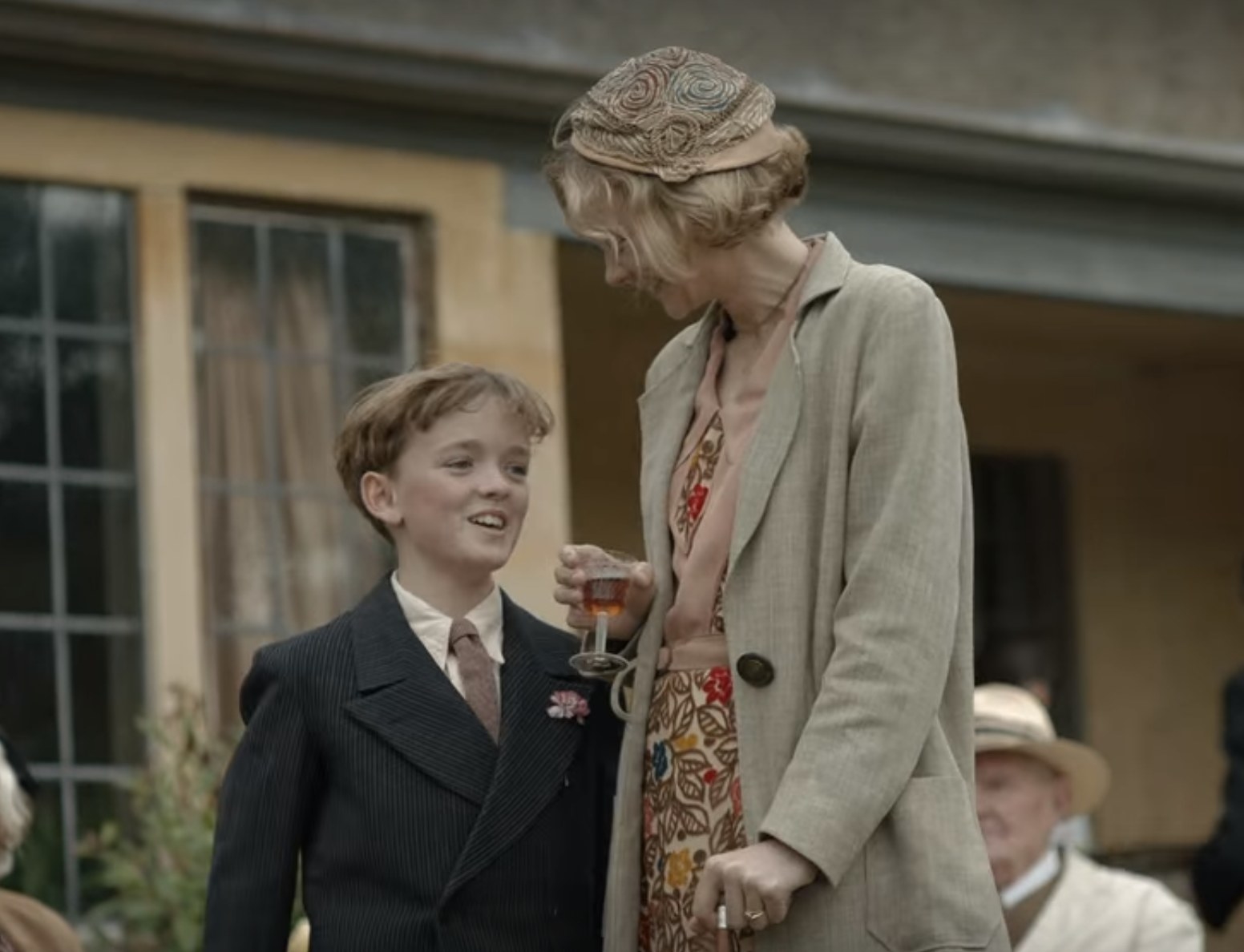 Based on elegance alone, Edith Pretty is the style maven here. While the rest of The Dig cast puts up a good fight, her endless collection of silky frocks and dazzling jewels beats them all.
What are your favorite looks from The Dig? Let us know in the comments!