We hope you love the products we recommend! All of them were independently selected by our editors. Some may have been sent as samples, but all opinions and reviews are our own. Just so you know, BuzzFeed may collect a share of sales or other compensation from the links on this page if you decide to shop from them. Oh, and FYI — prices are accurate and items in stock as of time of publication.
Do you know that feeling, the teeny-tiny inkling you get when a pimple is trying to make it's way to the surface? It can happens for an array of reasons (stress, sweat, nutrition, hormones — the list could go on and on), but when it happens always tends to be at the most inconvenient time.
This happens to me OFTEN and the zits seem to stay there for what seems like forever. Because of this, I was ~finally~ ready to try the viral product that had over 85,000 positive reviews on Amazon, the product where people said your pimples practically disappear overnight, the "magic" patches...and let me tell you, the hype is real!
Say bye-bye to pimple popping...
...and hello to the Mighty Patch ($12.99 on Amazon) from Hero Cosmetics. The heaven-sent acne patch that works overtime while you sleep to stop pesky pimples in their tracks and speed up healing time.
The Mighty Patch helps prevent picking, shrinks your pores (yayy!!), reduces redness, and because it has translucent matte finish you technically don't have to wear it only when you sleep. Feel free to walk around and live life with it on your face during the day — especially during the first couple of hours!
I've tried various (countless 😅) pimple patches in the past and The Mighty Patch definitely takes the cake. I stick it on and honestly forget that it's even there. The adhesive is strong, so it stays on during my tossing and turning at night, but I often wear it during the day, too! I work from home, and it's not noticeable during my video calls which I truly, truly appreciate.
I begin seeing the gunk from my zits after two or three hours of having it covered, but I leave it on for at least the full six. When it's removed, it's like the healing time was sped up and what would've taken a couple of days took just HOURS.
The mighty Mighty Patch comes from Hero Cosmetics, an Asian woman-owned brand cofounded by Ju Rhyu. The skincare brand began in 2017 with the original Mighty Patch being its first product!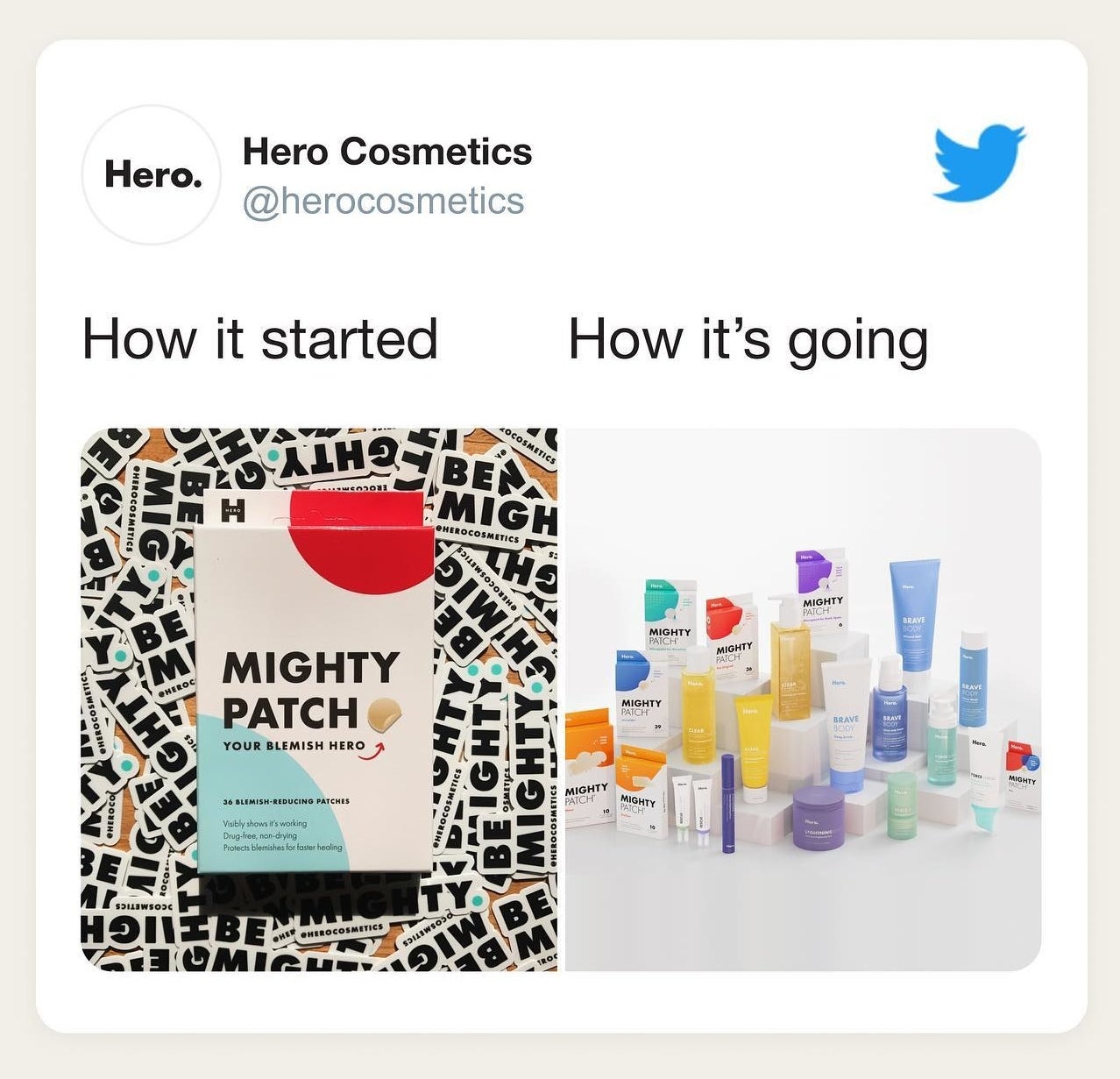 So...how does it work? Apply the Mighty Patch directly on your pimple or an incoming zit, leave it on for six to eight hours (which is about the time of a good night's sleep), remove the patch, and voilà! The gunk that was in your face is now on the patch.
Check out these results and see what customers had to say!:
"My face is healing! I am so happy I want to cry. It's been ten days since I started using and my life is changed. I am a healthcare worker and wear masks all day and even before covid my cystic acne was non-stop, couldn't heal, couldn't fully drain. This is the only thing that's actually working. The fact that it helps me from picking and drains/heals cystic acne HAS BLOWN MY MIND. They have this figured out, everyone in my life is blown away by the results. I feel so confident and happy to have found this I really do want to cry! I bought the large pack days after using due to instant amazingness."  —Cara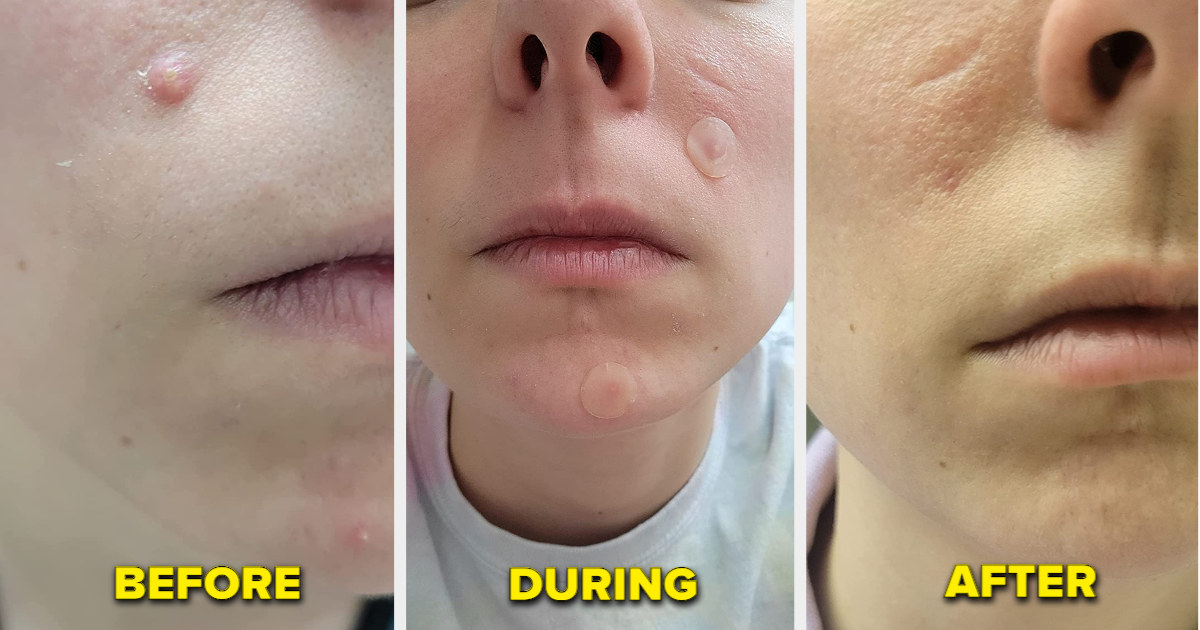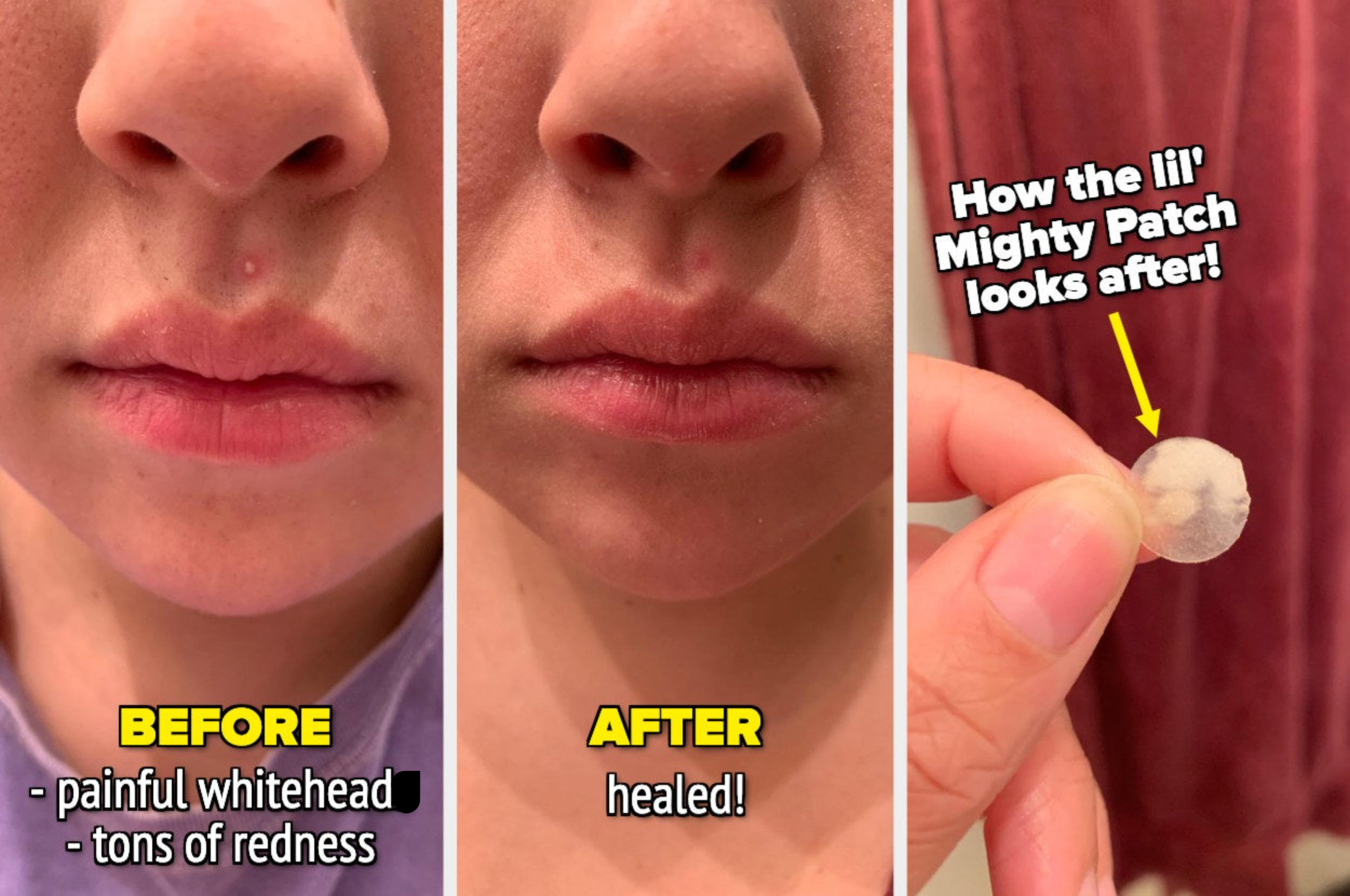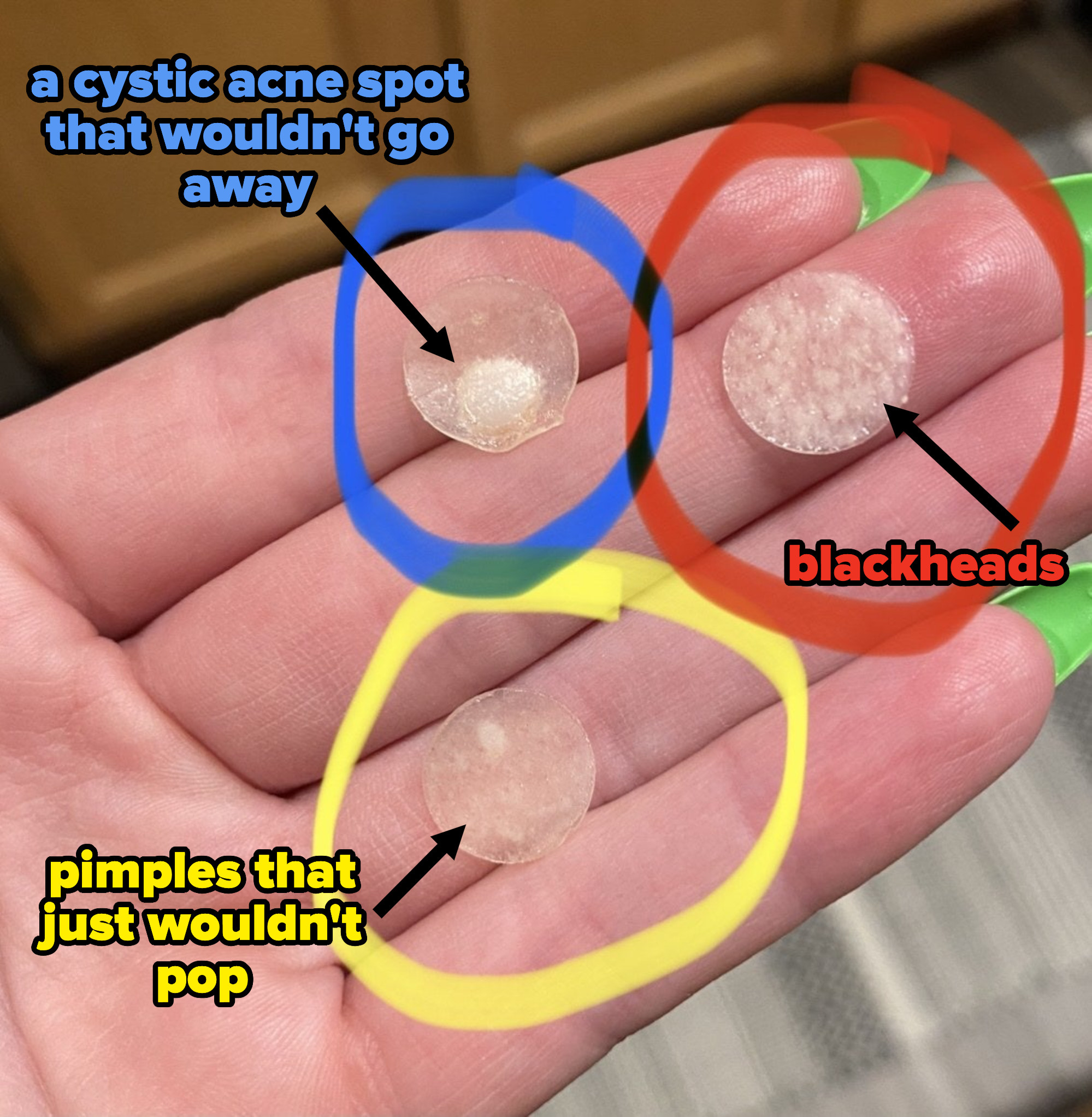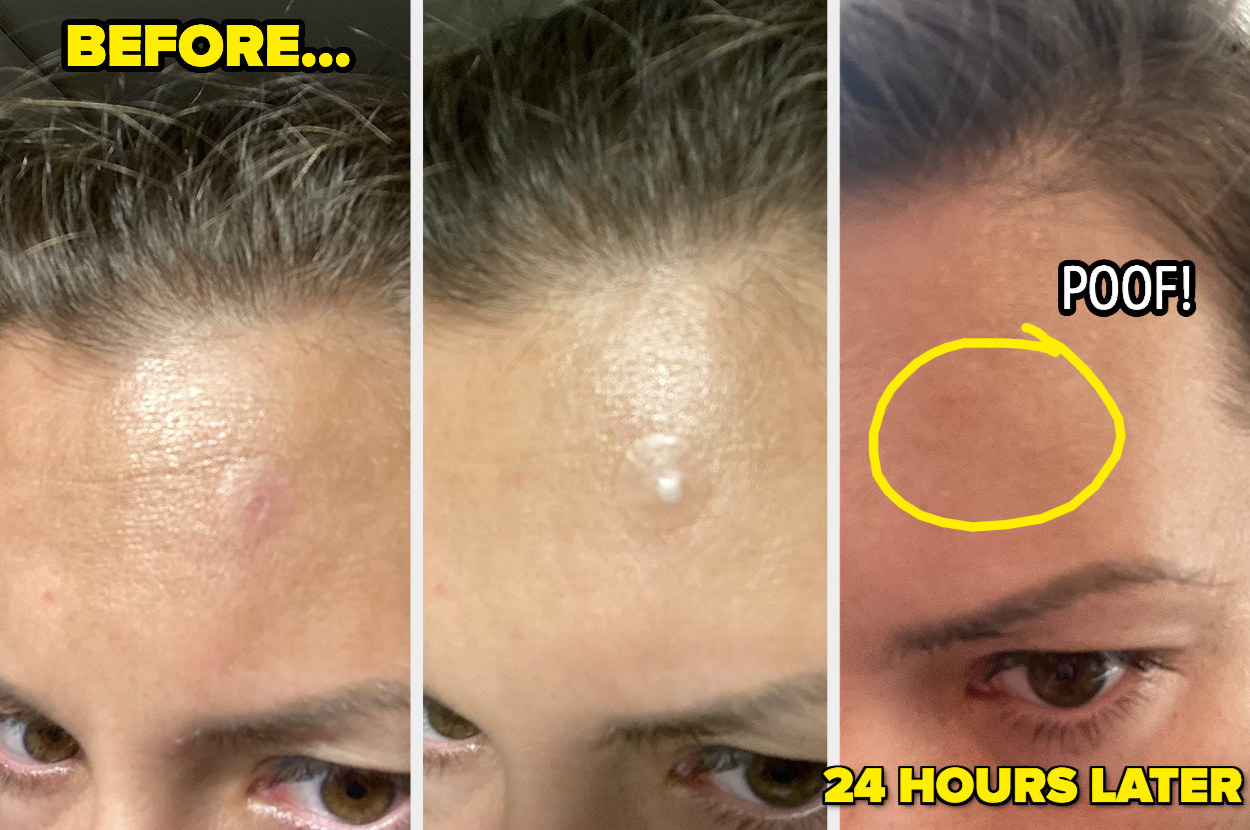 Some reviewers use it for body acne, too!
And surprise! The Mighty Patch has a few bigger siblings that cover larger areas of your face, including the Mighty Patch Surface ($17.99 on Amazon). So if there's a huge area that needs attention, you can hit it in one fell swoop.
Now one last goodbye to that pimple-popping lifestyle you once knew: