Ready to transform your bedroom into a celeb-designed sleep sanctuary? So. Are. We! That's why we were beyond hyped to hear there's a new luxury bedroom collection that we can get our hands on (and actually afford).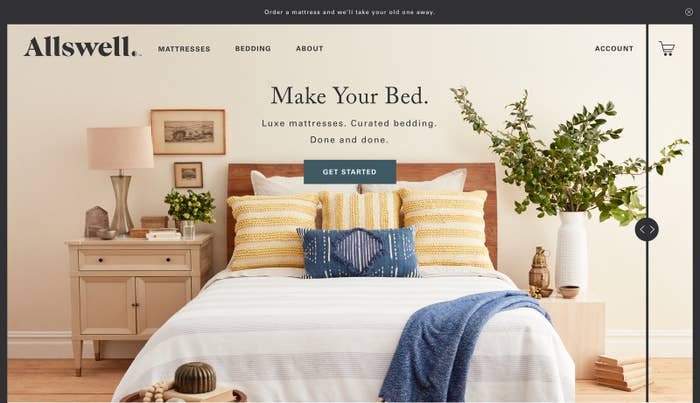 Introducing Allswell — the dreamy home brand that lets you transform your bedroom in a few clicks. Say hello to your best sleep ever!
So first things first — Allswell has a rockstar lady at the helm in Arlyn Davich. We love that it's a woman-led brand, and we especially love that they renamed the king-size mattress (about time!). All hail the new "Supreme Queen," for all ladies out there who deserve the highest honor.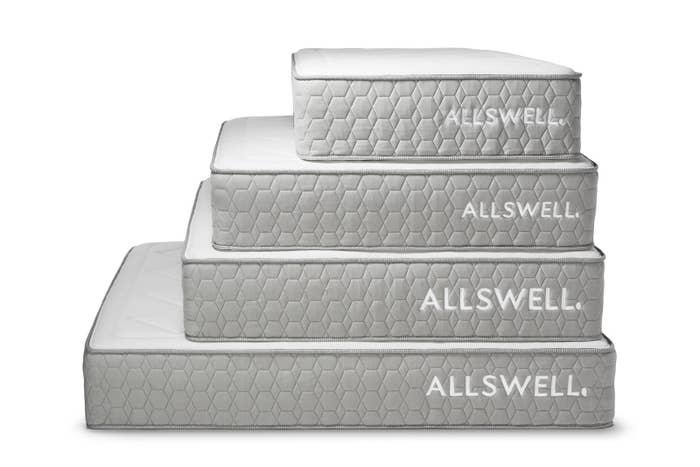 And not only that, this line lets you select which comfy queen (or any other size) is totally perfect for your sleeping style — Luxe Classic or Luxe Classic, Firmer. So you can sleep like the fabulous queen you are!
So you're done with your old bed. What do I do with it? you might ask. No need to fret; Allswell has got you covered — its top-notch delivery service will happily take away your old lumpy mattress.
Mattress: check! Next up, we're talking chic accessories that will literally elevate any bedroom space.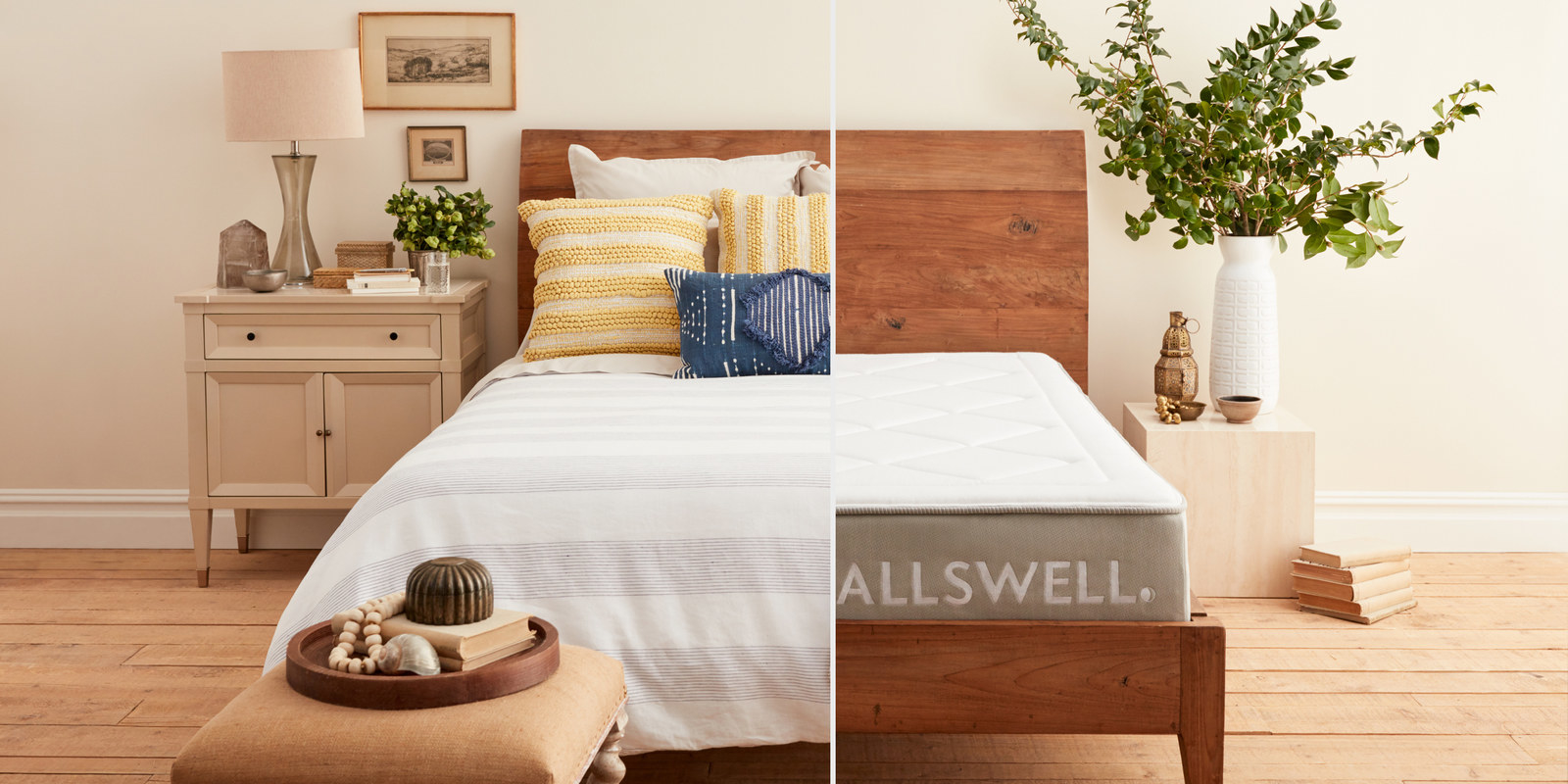 These amazing Bedscapes have been chosen by the top tastemakers in the game and are designed to fit different style aesthetics.
IT GETS BETTER: You can seamlessly shop these curated bundles with ease and then just edit your shopping cart based on what you need — aka want.
Basically, this entire line was made for your social media and is guaranteed to give you the ultimate #homegoals. So get browsing, get inspired, and don't blame us for how incredibly chic your home is about to be!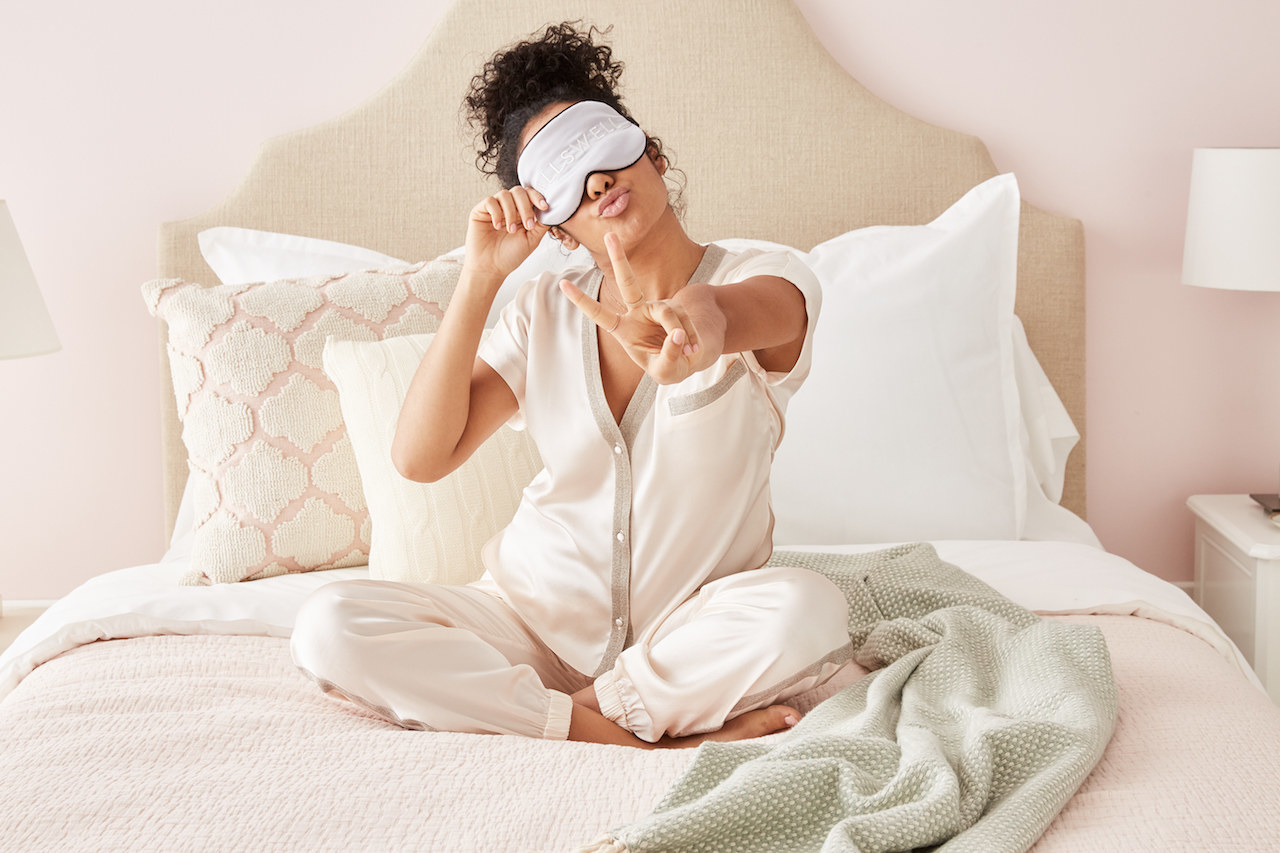 All images courtesy of Allswell
Sleep well and in style with Allswell.
Psst! You can also get $100 off bedding when you purchase one of the dreamy mattresses!* Just enter promo code BUZZFEED100!
*Offer valid until: 5/15/18.