1.
Rebecca Black vs. Justin Bieber, Demi Lovato and Selena Gomez
(Getty / Mark Davis), (AP / The Associated Press), (Getty / Jason Merritt), (Getty / Jemal Countess)
2.
Chris Brown vs. Jenny Johnson
(Kirk McKoy/Los Angeles Times/MCT), Source 2
3.
Jon Hamm vs. Kim Kardashian
(Getty / Frederick M. Brown), (Getty / Jason Merritt)
4.
Kelly Osbourne vs. Luke Worrall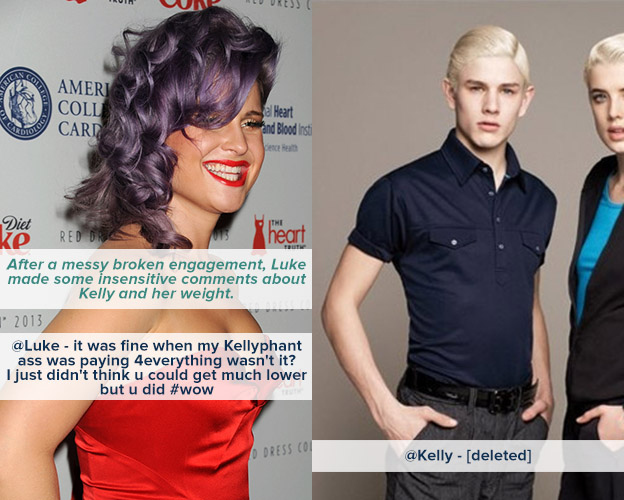 5.
Max George of The Wanted vs. Zayn Malik of One Direction
(Getty / Michael Buckner), (Getty / Jamie McCarthy)
6.
Steven Tyler vs. Nicki Minaj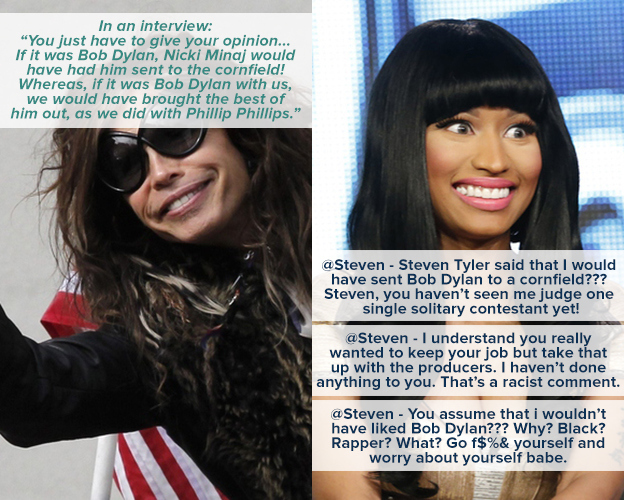 (Reuters / Jessica Rinaldi), (AP / Todd Williamson)
7.
Azealia Banks vs. Perez Hilton and GLAAD
(Getty / Tullio M. Puglia), (Getty / Toby Canham)
8.
Aimee Mann vs. Ice T
(Getty / Jeff Gentner), (Getty / Charles Leonio)
Celebrity Apprentice is Back! All Stars!