What is your food of choice?

In my free time I like to…

Study my life away at WCL

Something I always wear is...

My pet peeve is…

Things that are messy (aka Kendall's room)

When they put beef in the queso

When my roommates lose my spot in Friends' episodes

When my packages are delivered late

My drink of choice is...

My favorite thing to watch on youtube is…

Victoria's Secret models lip syncing to Selena Gomez

What is your catch phrase?

"Wanna come to midnight yell?"

"That was the worst thing that's ever happened to me"

What is your favorite weekend activity?

Searching for guy friends

Traveling with my boyfriend

My biggest asset to the house is…

Designated house photographer

Racking up the electricity bill

Coordinating wine/game nights

My News Years resolution is...

Start getting ready 2 hours before I think I need to start getting ready

To keep my voice for longer than 48 hours

Keeping the clothes vomit under control

To stop liking the bad boys

Halloween is right around the corner. What are your plans?

Idk, I'll probably do some partner costume with my boyfriend

Stocking up on as much chocolate as possible

Taking my moped trick or treating

Hitting up the frats, of course!!!!
Which Rosemary Girl Are You???
You got:

You are Reagan!!!
You are most likely the "mom" of the group. From the big mom camera to the cleaning obsessions to the hot baths, you are the most responsible of the roomies for sure. You are involved in at least 6 different organizations, but your favorite organization on campus is definitely the corps. Your favorite color is maroon, favorite word is "whoop" and favorite dog is a border collie (red ass af). Speaking of dogs, you are obsessed with wanting one and tag us in at least 5 dog videos a day. Your love for traveling and mopeds show off your adventurous side, which is one of your greatest qualities. We need you around here or else the house would be a wreck…thanks mom!!!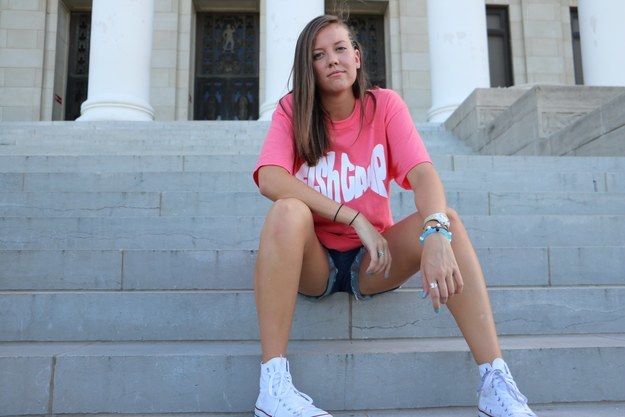 You are the College Station socialite of the house. You love to be the life of the party, especially at karaoke or fraternal functions. You spend the majority your time binge-watching Friends, getting more tan than you already are, or trying to convince your friends to "play outside" with you. Every week, you decide you are going to get serious about working out, which usually means finding 8 minute workout videos on youtube (it lasts for a max of 3 days). You have a bad habit of liking the bad boys and getting spontaneous nose bleeds, but that doesn't stop you from maintaining your fun and flirty attitude. Although wine nights during test weeks are fun, as soon as there's a free week you can guarantee you'll drag all of the roomies out of the house for a fun night out!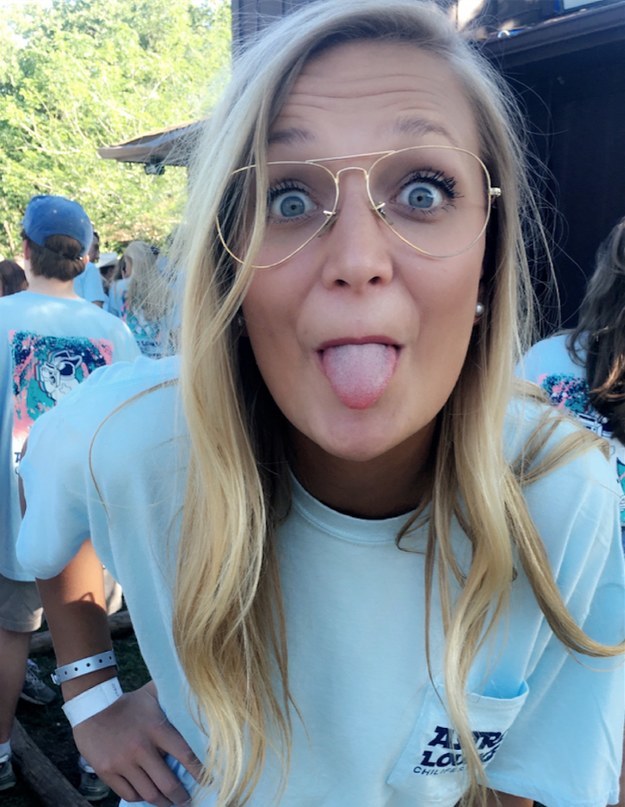 You honestly never stop going. From the countless hours at the gym to the time spent with your head in the books, we don't know how you still have time to be a killer girlfriend. You are the chillest, most laid back person we know, except when it comes to your packages being delivered to the wrong house. When we are all eating big macs, you are probably eating grapes or hummus. No one will ever enter a test without hearing a sweet "good luck" from Lexi first, which makes you smile even if you know you're about to bomb it. If you track her on the weekends she may be in Dallas, Austin or maybe Chicago, but probably not in College Station like a normal person. You keep the house mellow and relaxed, which is definitely needed around here sometimes.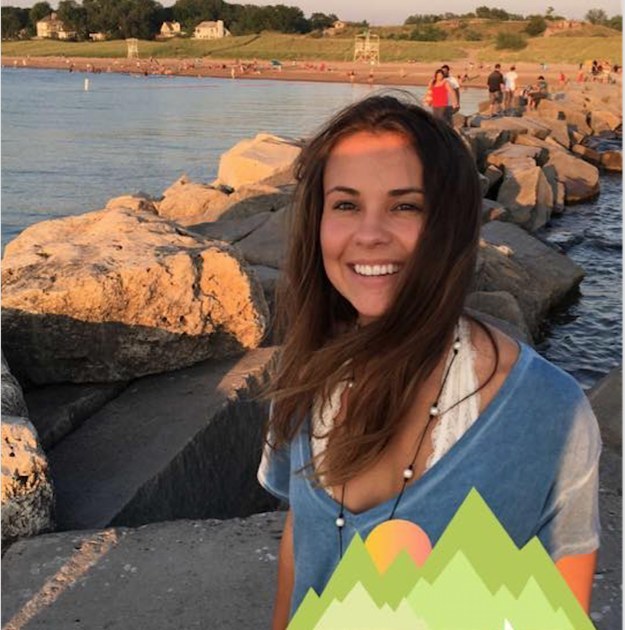 You got:

You are Kendall!!!
You have never met a stranger! You are the cutest, most put together person, but behind the scenes is a huge pile of clothes vomit and crinkled up papers in the backpack. You have gone back and forth about your major for the past 3 weeks and if we bring it up, you might just change your mind again. Queso is a main food group for you, especially from Torchys. Turning off the lights in your room isn't an option because you probably just had to throw on your Tory Burch sandals and run to class with your retainer still in because you woke up late. Somehow you are the oldest and the only 21 year old, which means you can finally hang out with Bobby at Cedar without getting the brass knuckles. You are a sweet puppy and goober that always keeps the house laughing!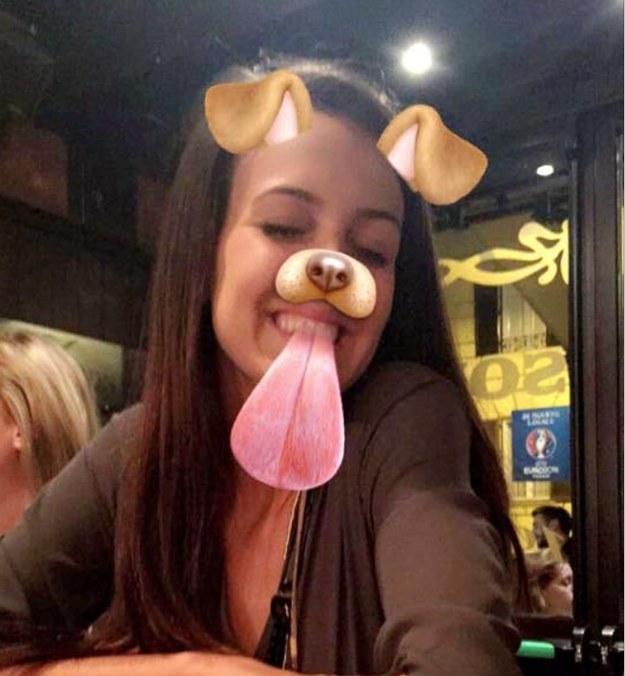 You got:

You are Rosella!!!
You are at least 45 minutes late to every function, but that's okay because you always tell the best stories. They normally end with either "it was the best thing that's ever happened to me" or "it was the worst thing that's ever happened to me". You have an extreme love for anything chocolate and an extreme hate for anything involving red meat. You can most likely be found smiling ear to ear at concerts, trying to convince boys to be friends with us, or cracked out on vyvanse at WCL. We call you dramatic, but you are actually just super passionate about everything. You're the most free spirited of the group and love to have a good time when you don't have to be a Tutor John.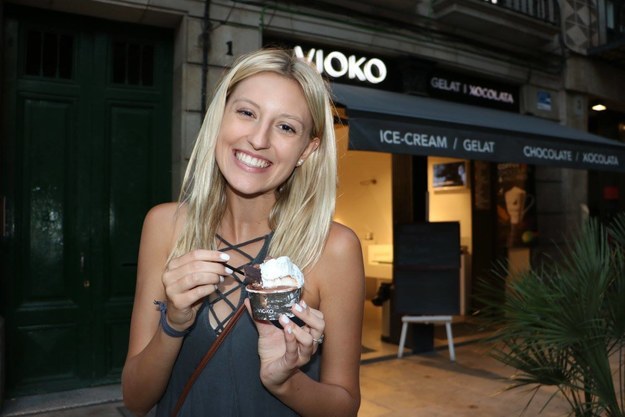 This post was created by a member of BuzzFeed Community, where anyone can post awesome lists and creations.
Learn more
or
post your buzz!