An online petition calling on prime minister Malcolm Turnbull to call a royal commission into skyrocketing Indigenous suicide rates has attracted almost 17,000 signatures, and the backing of several leading Indigenous mental health workers.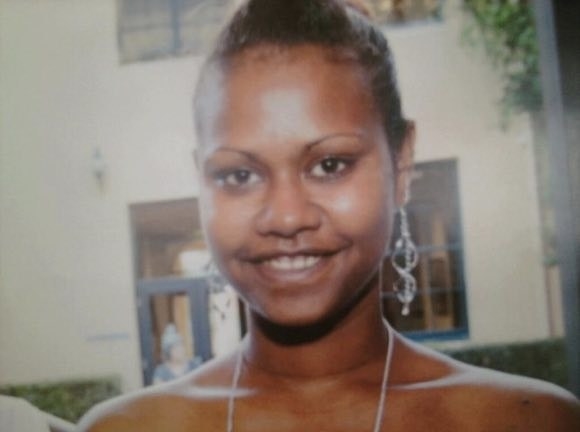 The Change.org petition was started by suicide prevention researcher Gerry Georgatos, who has worked in several remote Aboriginal communities trying to cope with the trauma of multiple suicides, and is endorsed by several well-known Aboriginal suicide prevention campaigners.
"The youngest suicide I've seen is eight years of age, and I'm aware of several nine-year-olds," he said. "Just before Christmas, I came out of a community that buried three children in five days," Georgatos told BuzzFeed News.
"There is no way forward without a deep examination that only a royal commission can deliver," Georgatos said.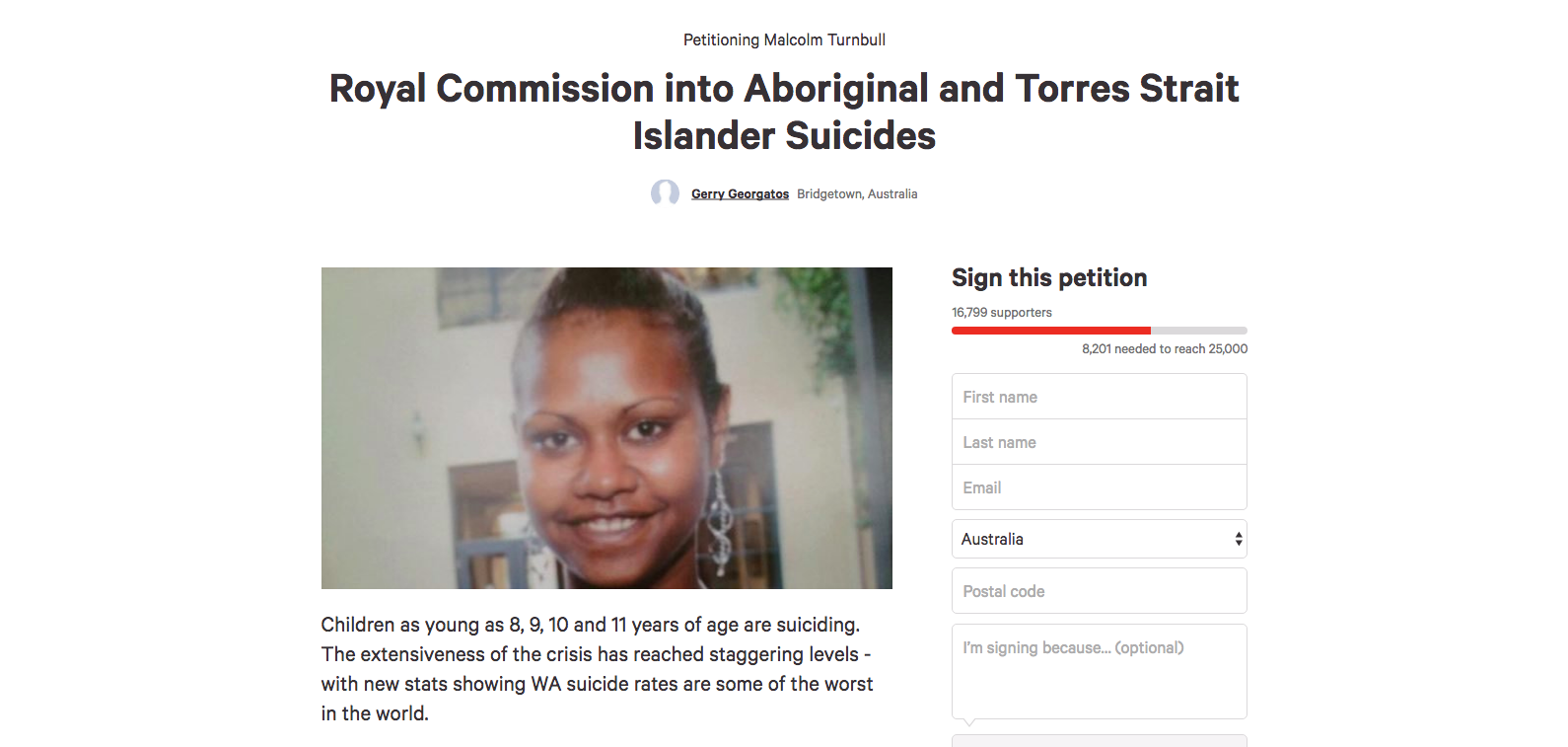 The petition includes a letter to Turnbull with a plea from Kimberly mother Lena Andrews, whose daughter Phillinka committed suicide shortly after her 18th birthday. Andrews has allowed her daughter's image to be used to help raise awareness.
"There was nobody there for us. We are living in neglect, in racism, forgotten by everyone. Please allow our stories to be told at a royal commission," Andrews writes.
"Too many are dying too young."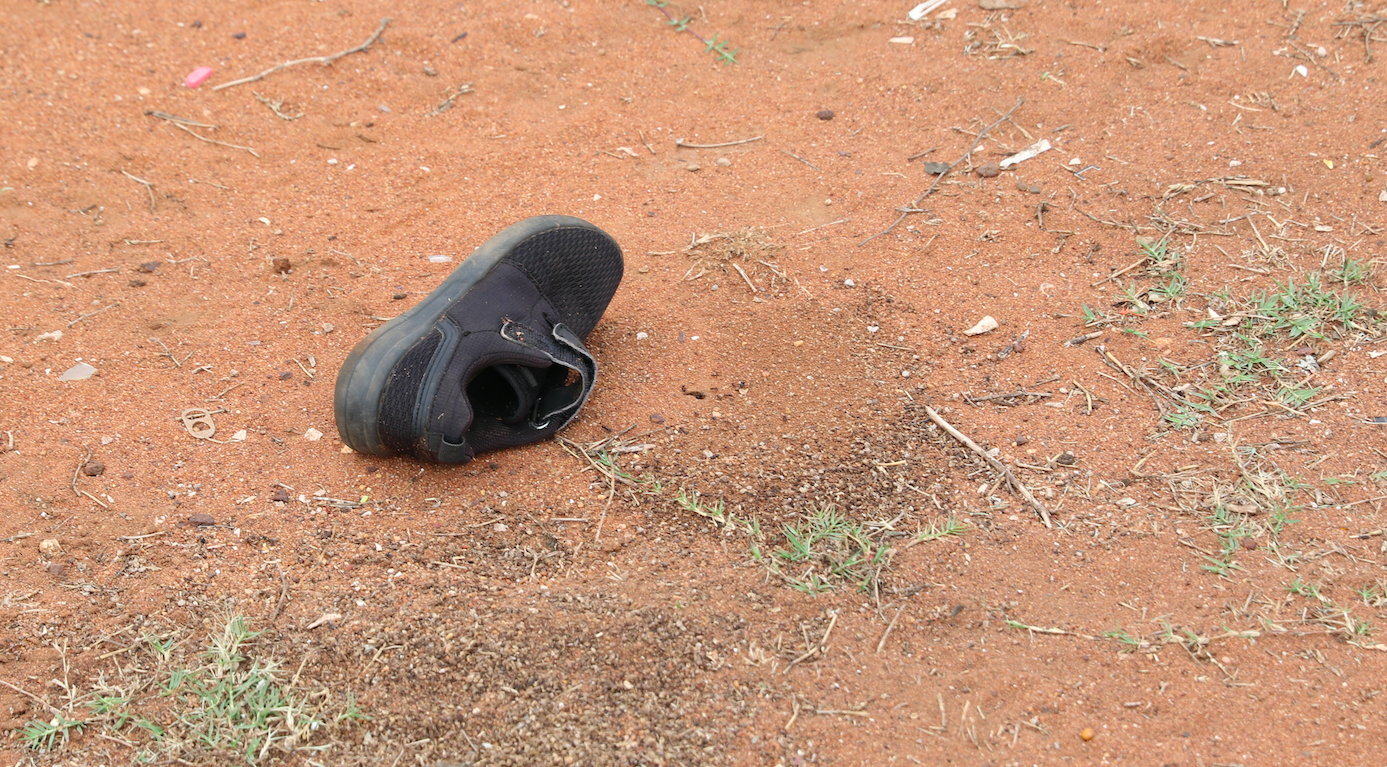 Indigenous suicide rates are increasing, according to the Australian Bureau of Statistics. In 2014, it was the leading cause of death for Aboriginal and Torres Strait Islanders aged between 15 and 35.
Indigenous children aged 14 and under are almost 10 times more likely to take their own lives than their non-Indigenous peers.
In areas like the Kimberley an Indigenous person is eight times more likely to take their own life.
The skyrocketing rates have also seen Indigenous organisations struggle to keep up with demand from young people struggling with mental health issues.
"I have to knock back around seven referrals every day," David Cole, the founding director of the Balunu Foundation in Darwin, told BuzzFeed News last month.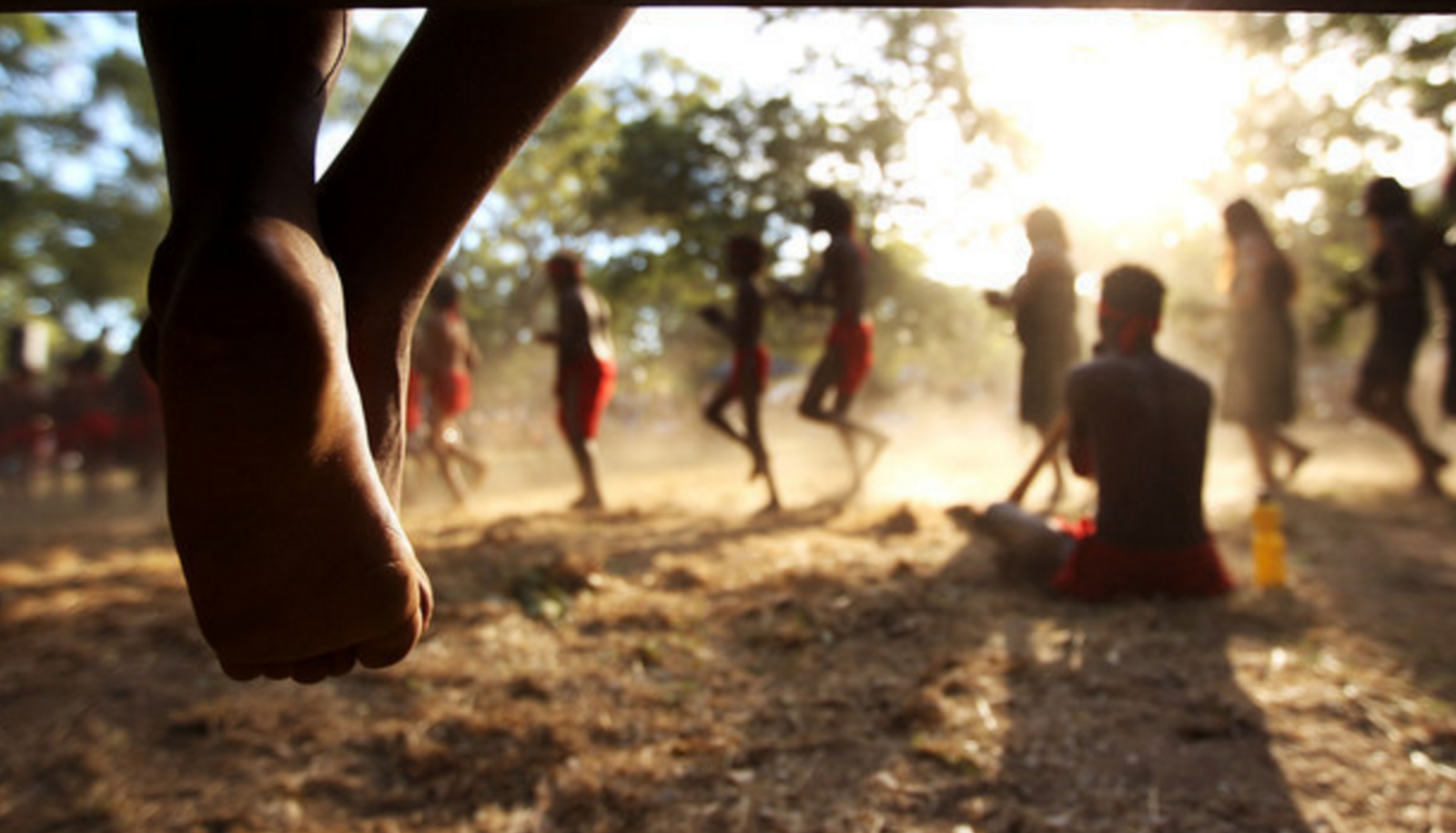 "A royal commission must be held immediately. Tomorrow is too late. Our people are suffering at unprecedented levels," Rosalie Kunoth-Monks, order of Australia recipient and highly respected Anmatjere woman, said regarding the petition.
If you or someone you know needs help, call Lifeline on 13 11 14 or visit their website.