What The Black Lives Matter Movement Looks Like In Australia
"What is happening in America is exactly what is happening here."
Over the weekend, thousands of Australians turned out to Black Lives Matter (BLM) rallies in Melbourne and Sydney.
Attendees marched in solidarity with the African American community and their campaign for justice over black deaths at the hands of law enforcement, but Australian people of colour and Indigenous people have also embraced the movement to promote their own causes.
In Melbourne, a small contingent of exiled West Papuans spoke openly about the atrocities being committed in their homeland by Indonesian security forces.
"The situation that is happening in the United States, the violence against the African Americans, we have seen that same thing happening in West Papua. Many peaceful activists are being faced with brutal military police violence," Ronny Kareni, a West Papuan activist living in Australia, told BuzzFeed News.
Kareni led the West Papuan protest at the Melbourne BLM rally and said the movement resonated heavily with the West Papuan community living in Australia.
"We all know that all humans lives matter, but at this point in time it's black people and the Indigenous people here in Australia along with the West Papuan people that are facing police brutality," Kareni said.
West Papua, a province of Indonesia, is Australia's closest neighbour but most Australians know very little about its Indigenous Melanesian peoples' fight for independence.

In the past, Indonesia has been singled out by International human rights organisations like Amnesty International and Human Right Watch for violence against the Indigenous population.
"Australia is complicit in turning a blind eye to the human rights atrocities that are being committed by the Indonesian security forces. Especially with the killing of young men and women in the community, they face violent behaviour if they take a stand against violence," Kareni said.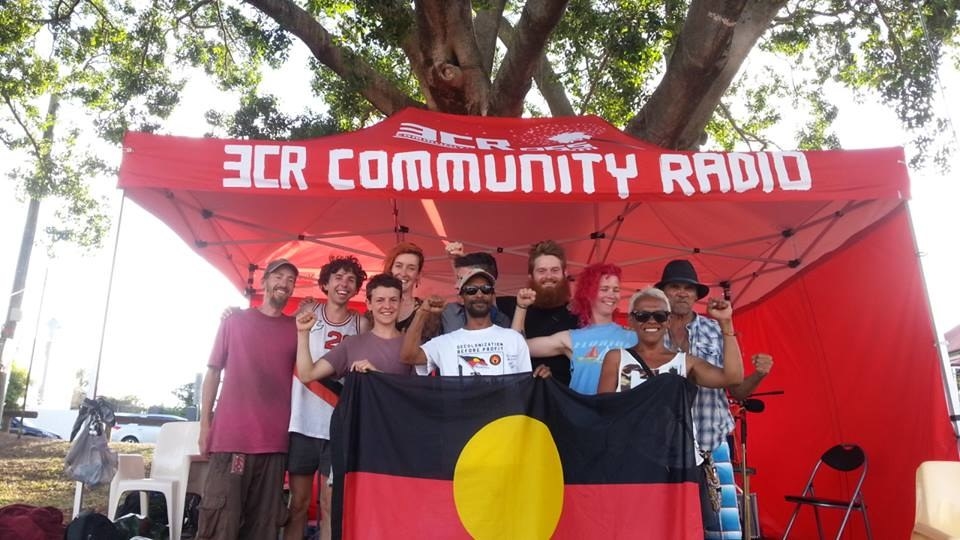 More BLM rallies are planned for Perth and Brisbane this weekend. In Perth, Aboriginal man Shaun Harris will be using the event to talk about the shamefully high rates of Aboriginal deaths in police and prison custody. Since a royal commission in Aboriginal deaths in custody in 1991, there have been more then 355 black deaths in custody.
"What is happening in America is exactly what is happening here. The only difference is we don't have footage of our deaths if we did a lot more people would be shocked and stand up for us [Aboriginal people]," Harris told BuzzFeed News.
Harris' niece was 22-year-old Yamatji woman Ms Dhu, who died in police custody in 2014 after being locked up for unpaid fines. Within 48 hours of being in custody she was dead.
Dhu died an agonising death from septicaemia and pneumonia stemming from an infection from a broken rib that was a result of domestic violence. She was taken to a nearby medical centre three times while in custody. The first two times medical staff thought she was pretending to be in pain. On the third visit, she was pronounced dead.

"Black lives in Australia don't matter to the police, that's why our family want the CCTV footage of Ms Dhu realised. If people saw it they would join our fight for justice and make the police and authorities accountable," Harris, who has seen the footage, said
"It is shocking to see it [the CCTV footage], haunting. She [Dhu] is in pain begging for help and being dragged like an animal carcass from her cell. This is how black people in Australia are treated."
The BLM rally organisers in Perth are expecting more than 1000 people this Saturday.
Yasmina Paige, one the organisers, told BuzzFeed News, "We want to shine a big light on the fact that these things happen in Australia and show that we support people of colour in the US, but also we want to highlight issues that are going on here."