Aboriginal Rapper Shocked And Shaken After Racist Rant From Uber Driver
"You know abos they've got it made."
Prominent Aboriginal rapper Nooky says he was told by an Uber driver that "abos have got it made" and that Indigenous people are thieves and criminals.

The rapper told BuzzFeed News the incident, which took place in Sydney, "rocked him" and left him "really shaken up".
"I had to control myself. It was very hard - so hard - for me to not get physical. I was just in such a bad spot and thought what the hell do I do?" he said.
The incident took place last night when the rapper took an Uber after finishing work.
Nooky told the driver he was originally from the town of Nowra in southern NSW. The driver then described the town as having "an abo problem" - using one of the most offensive words for Aboriginal people.
"He goes, 'I heard there's a big abo problem down there and my mate lives not far from there in Narooma and he was mowing his lawn and some abo took his lawnmower'," Nooky said.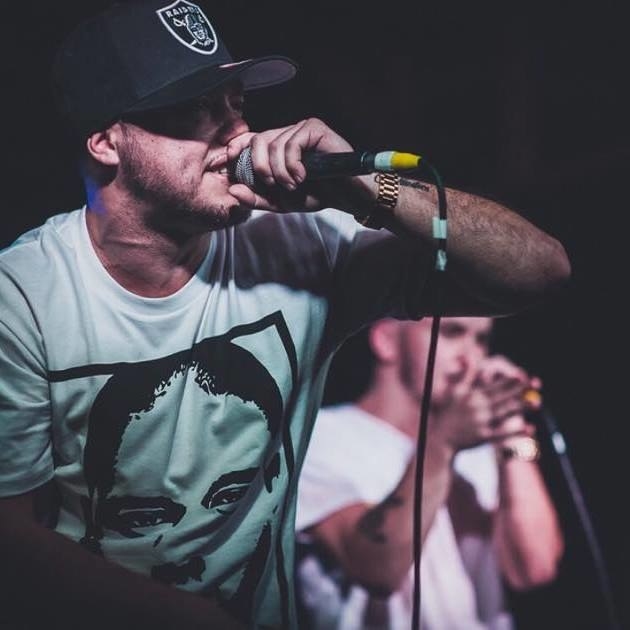 Nooky, who has worked with will.i.am from the Black Eyed Peas and is considered one of Australia's best hip-hop talents, said the driver didn't realise he was talking to an Aboriginal person and continued his racist rant for the entire trip.

"They're so easy on them, you know abos they've got it made," the driver can be heard saying on a snippet of video filmed by Nooky.
"At the end of the trip, I said to him, 'what's Uber's refund policy?' and he said that there was none," Nooky said.
"I told him, 'I'm not paying for this shit, I am Aboriginal and I am from Nowra and I'm not paying for a redneck Uber driver. The language you've used on this trip has been fucking disgusting.'"
"He started apologising saying I'm not a racist and that, 'I am actually Aboriginal on my wife's side, so I'm part abo myself'", Nooky said.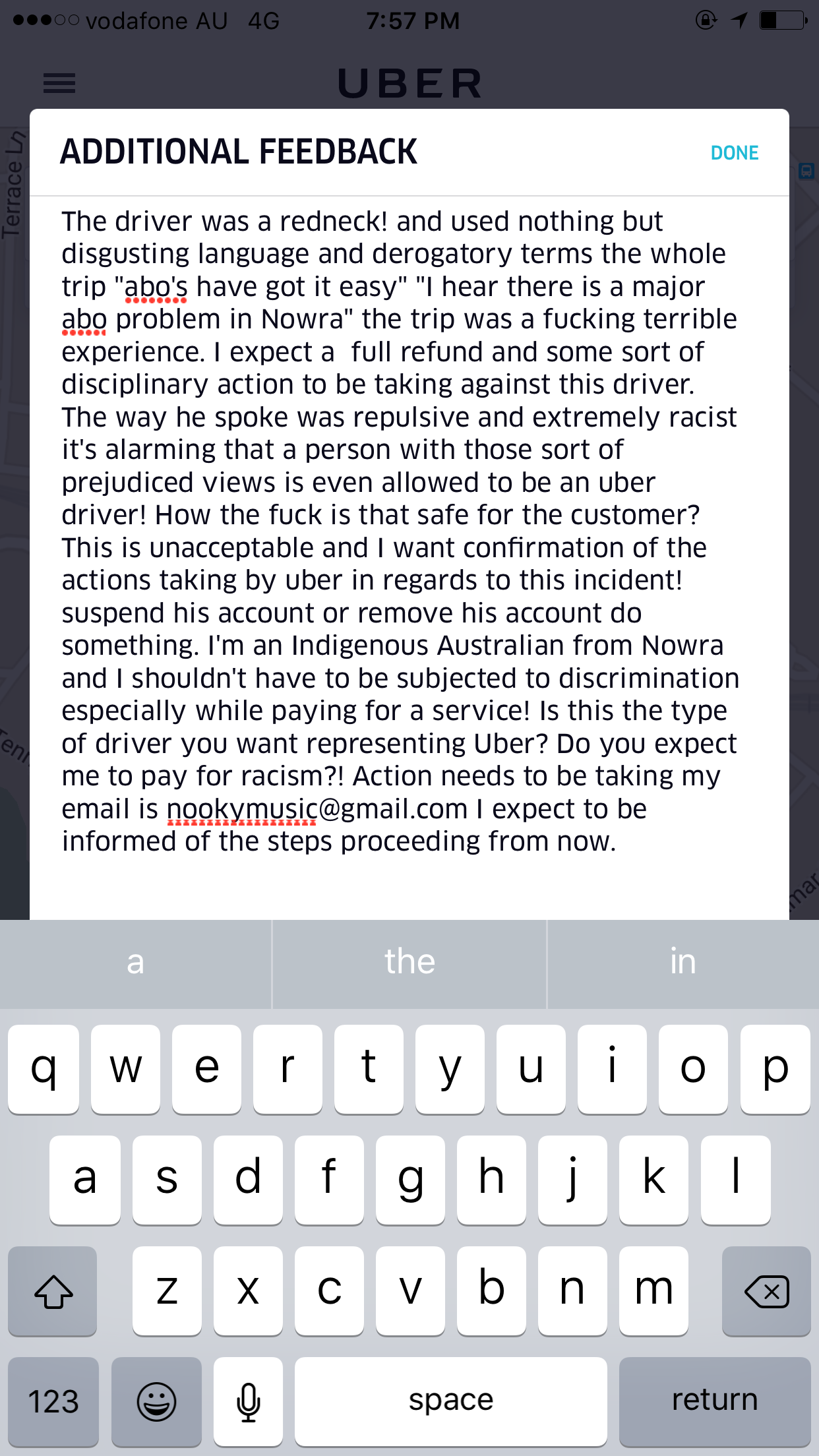 Nooky has been refunded for his journey after writing a complaint to Uber but is still waiting for an apology from the company.
Nooky said he decided to share his story in the hope other Aboriginal people will come forward to call out racism.
"I got out of the car and I just kinda sat on the lounge and didn't do nothing, it was hard for me to even come to work this morning. I was still shaken up and felt like I didn't do enough," he said.
"Non-Indigenous Australians carry on all the time and say Australia is not racist. This is just proof that it is and that we have a very long way to go."