The death of a 14-year-old Aboriginal boy in Kalgoorlie, Western Australia, has prompted angry protests as thousands of people across the country take to social media to demand justice and call the incident a hate crime.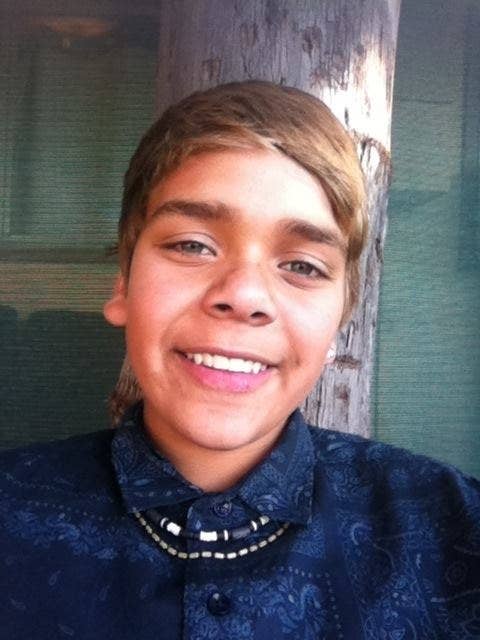 Elijah Doughty, 14, was found dead in bushland near Kalgoorlie on Monday. A 55-year-old non-indigenous man whose name has been suppressed has been charged with manslaughter after he allegedly struck Doughty with his ute while the boy was riding a motorbike.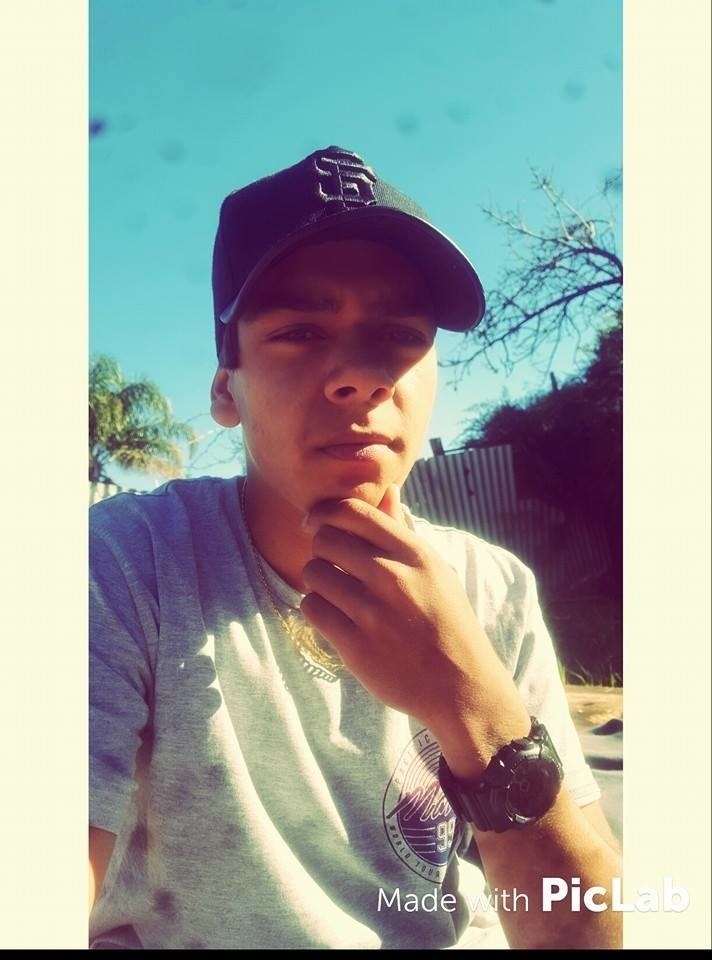 On Tuesday, frustration and anger from the local Aboriginal community boiled over as the accused was due to appear in court. Hundreds of people took to the streets in protest, overwhelming police and smashing windows at the court.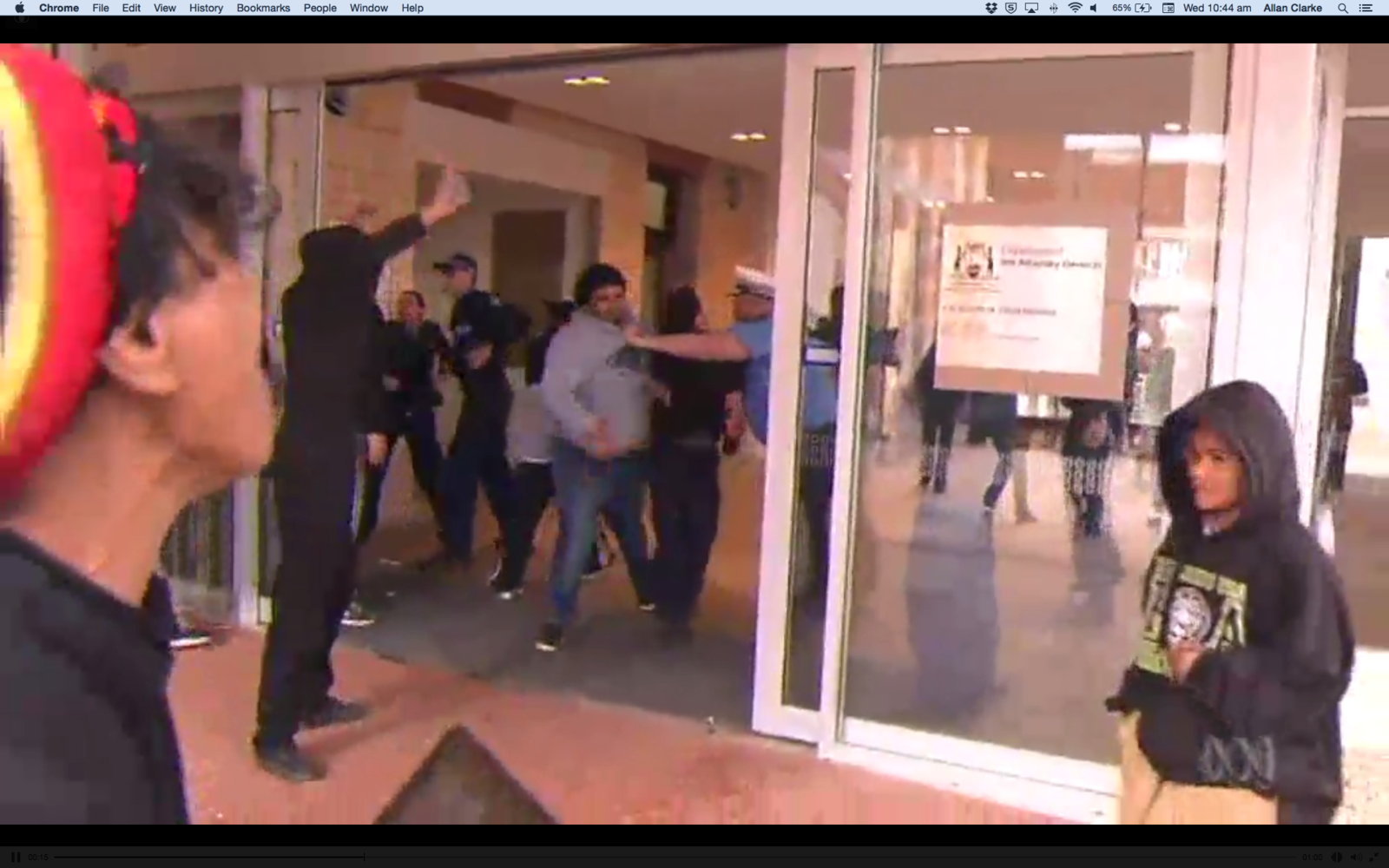 The anger subsided into mourning last night as the community held a candlelit vigil to remember the aspiring AFL player.

The protest has brought to light a simmering racial divide in Kalgoorlie.
Tensions were further heightened when Facebook posts from a local community page revealed threats to Aboriginal kids.
One man commented on a photo of three Aboriginal kids with a motorbike, "run the fuckers down". Another wrote, "fucking are holes [sic]... I'll run them over for ya buddy if I see them".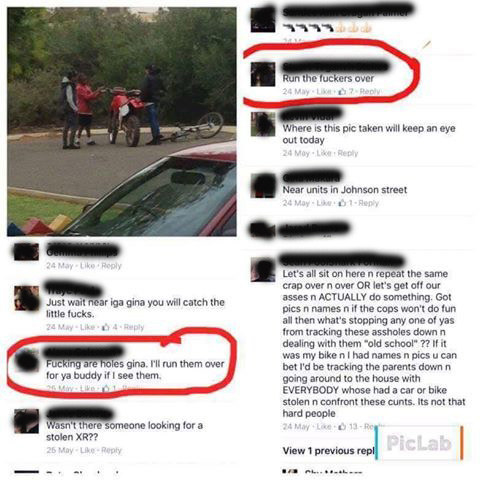 Thousands of people took to social media on Tuesday to express their distress.

The man accused of causing Elijah's death is due to appear in court on Wednesday via video link. Community members say they'll continue to demand the manslaughter charge be upgraded to murder.