Pomegranate Champagne Spritzer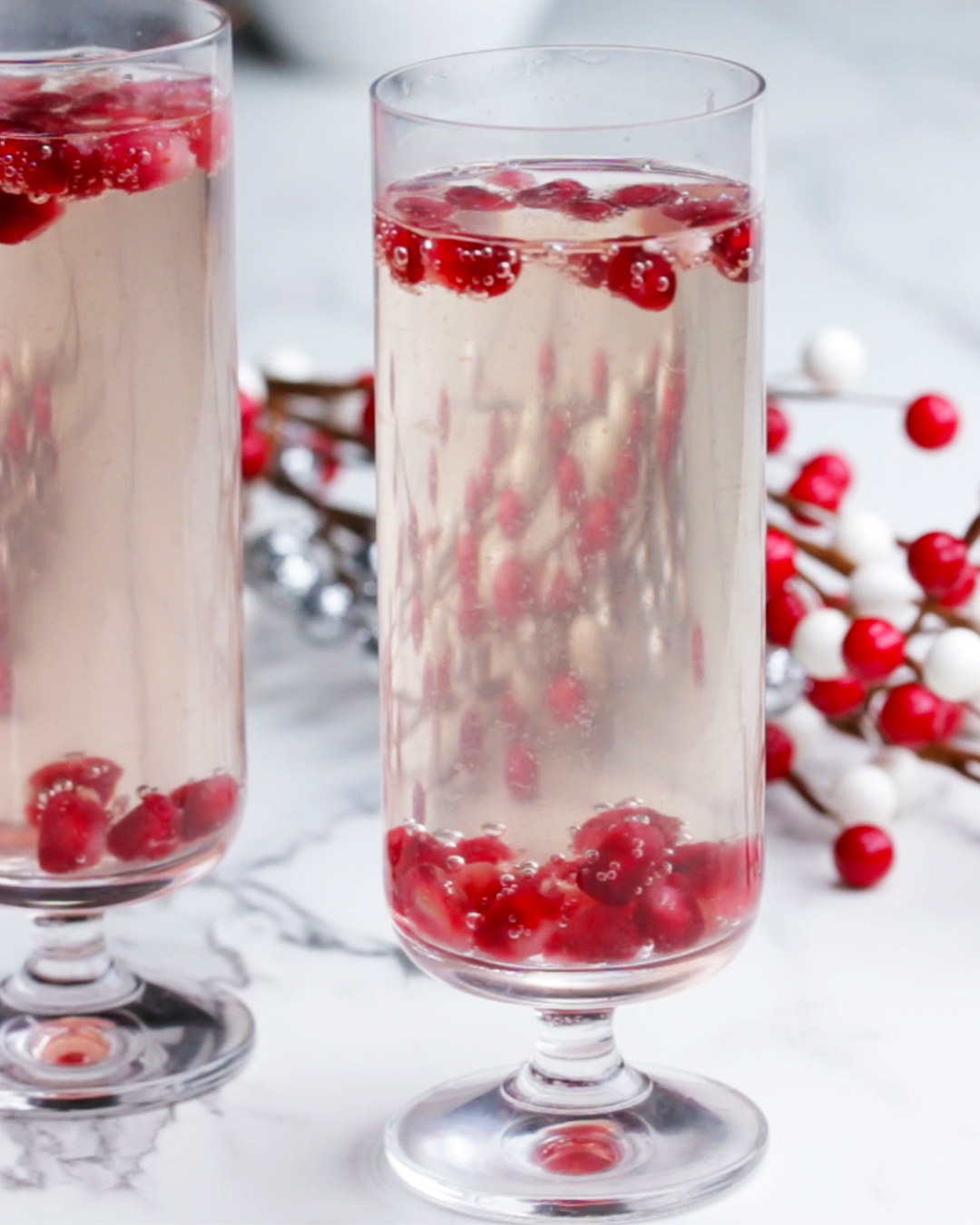 INGREDIENTS
Servings: 6
½ pomegranate
½ lemon
½ cup water
Champagne
PREPARATION
1. Cut the pomegranate in half, and hit it over a bowl with a wooden spoon to release the seeds.
2. Squeeze half a lemon over the pomegranate seeds.
3. Pour a half cup of water over the seeds and lemon juice, and spoon the mixture into ice tray of choice.
4. Freeze the cubes for an hour or until solid.
5. In a glass, put one cube and then top with champagne.
6. Watch the drink transform while the ice cube melts.
7. Enjoy!
Want BuzzFeed Tasty right in your inbox? Sign up for our newsletter!
If you can't see the signup box above, just go here to sign up for the BuzzFeed Tasty newsletter!