Ham And Cheese Breakfast Pockets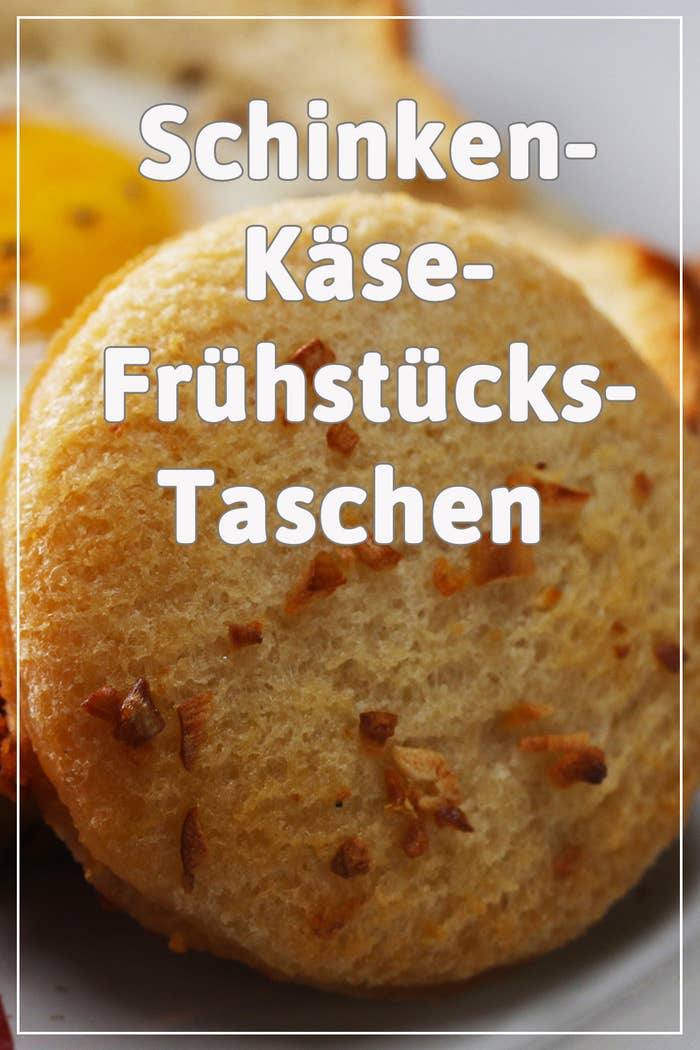 Ingredients
for 4 servings
8 slices white bread
8 slices ham, cut into 2-in (5-cm) circles
4 slices cheddar cheese, cut into 2 in (5-cm) circles
2 tablespoons unsalted butter, melted
2 cloves garlic, minced
4 large eggs
salt, to taste
pepper, to taste
fresh chives, for sprinkling
Preparation
1. Preheat the oven to 400°F (200°C).
2. Lay out the bread on a work surface and use a glass or a rolling pin to flatten.
3. Place a circle of ham in the middle of 4 slices of bread. Top with one circle of cheddar and another slice of ham.
4. Place the remaining slices of bread on top and, using the lid of a mason jar or a cookie cutter, press down to create 4 pockets. Make sure the seams are closed, pinching to seal if necessary. Reserve the bread with the circle cut-outs.
5. Place the pockets on a baking sheet.
6. In a small bowl, mix the melted butter and garlic. Brush the pockets with garlic butter.
7. Bake for 15 minutes, or until toasted.
8. Place the reserved bread on a baking sheet and brush with the remaining garlic butter.
9. Crack 1 egg into each circle, and season with salt and pepper.
10. Bake for 5 minutes, or until the yolk is cooked to your preference.
11. Serve the egg bread with the ham and cheese pockets and sprinkle with chives.
12. Enjoy!