Meet Harry, Niamh, and Terence. Niamh made a bet with the guys to see who could find the closest look-alike anywhere in the world.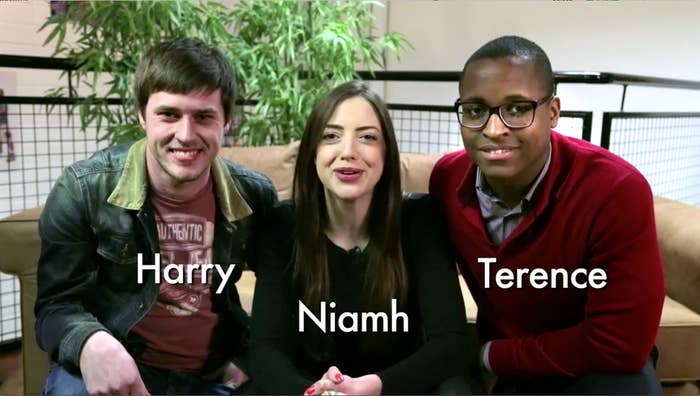 Submissions started coming in from all around the globe:
Niamh got a chance to meet her London look-alike, Karen in person!
After initial introductions, the pair couldn't stop staring at each other.
Then it was time to do a little tweaking, to really accentuate their similarities.
The final look is pretty incredible.