The 1910s in Mexico were a time of civil unrest, with the dawn of the Mexican Revolution, which clearly influenced some beautiful, badass women.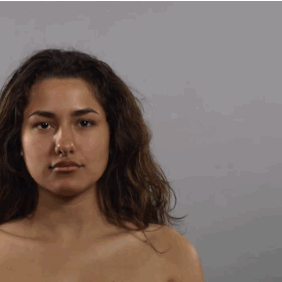 The 1930s saw the rise of Frida Kahlo's career and a mix of the 1920s glam with a more reserved and polished hairstyle.
In the 1940s the women filled out their eyebrows and let their hair down in a gorgeous cascade of curls!
With the 1950s came a nod to Hollywood glam with impeccably styled hair, smoking-hot red lipstick, and notable jewelry.
In the 1980s, ladies took the fun, flirty look to the max with a little help from a can of hair spray.
In the 2000s, women went back to basics for a much simpler, more natural look.
Which brings us to this decade, the 2010s — influenced by the decades before, we are in an age of timeless beauty.