This is Bowen Yang — a 27-year-old comedian based in Brooklyn, NY.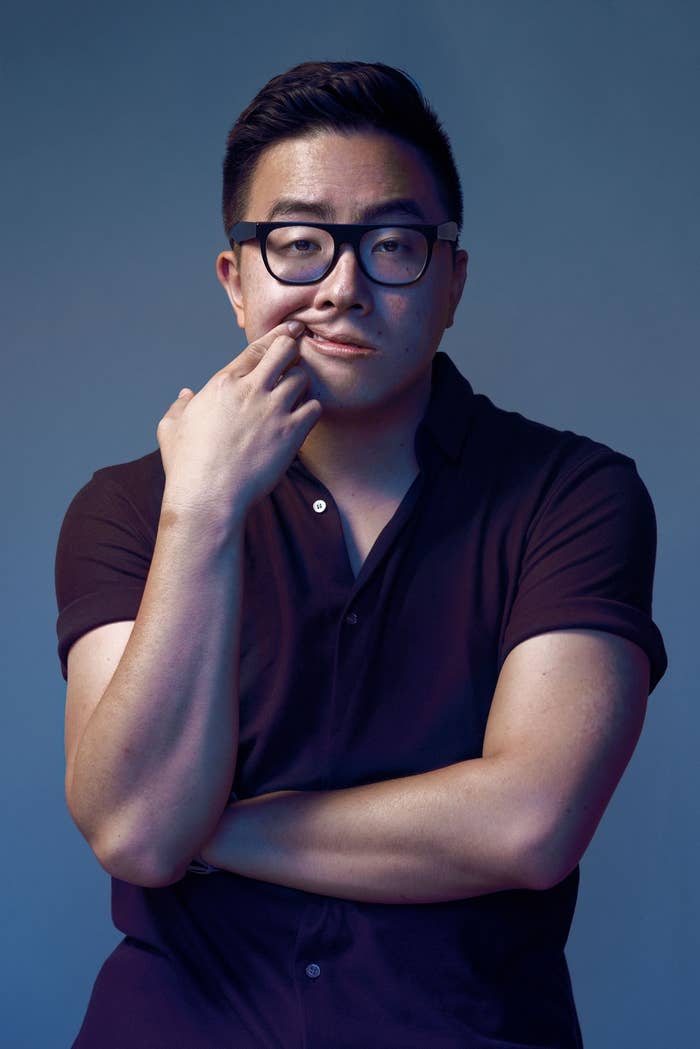 He's currently going mega-viral for his incredible lip-syncs of iconic pop culture moments, like this Devil Wears Prada scene.
Bowen told BuzzFeed his lip-syncing adventures started a few years ago for a live performance at a comedy show.
Although he performed his first live lip sync — to Tyra Bank's legendary ANTM outburst — he didn't record and share it on social media until a few months ago.
A few years ago I was participating in a comedic 'Inner Beauty Pageant' and I had to figure out a talent very last-minute. I always loved Tyra Banks's 'We were all rooting for you!' moment, and so I decided to lip-sync live to the six-minute entirety of it as my talent. Then a few years later (a couple months ago) I was bored one night and decided to film it and put it on social media.
Bowen says he's been happily surprised by all of the positive feedback he's received on social media.
It's been so overwhelmingly nice! I'm still aware of this notion that people online will only remark on something if they emphatically, frothily hate it, but everyone just has very sweet things to say about each clip I put up. It all came to this emotional hilt for me when I did Sandra Oh's monologue to Kevin McKidd on Grey's Anatomy, just because I felt connected to this earthy, gorgeous method she uses in her acting, and also representation blah, blah, blah. She's my favorite actress.
And there has definitely been a lot of love for Bowen on Twitter: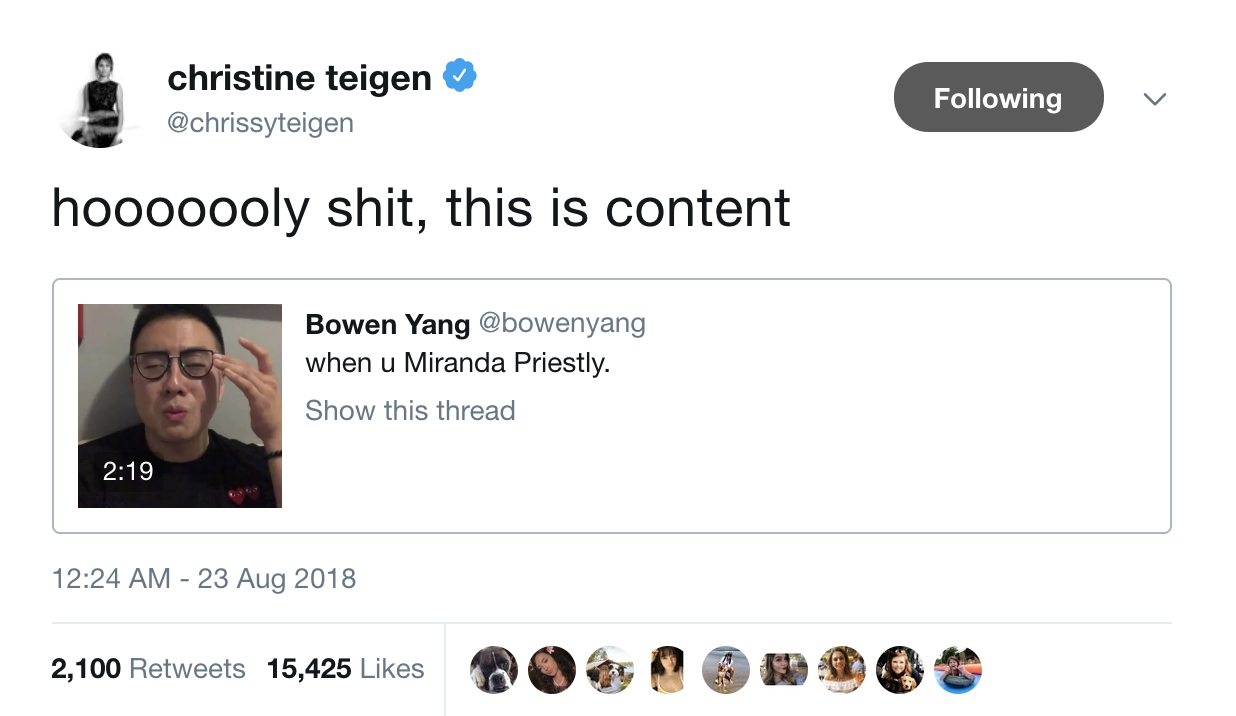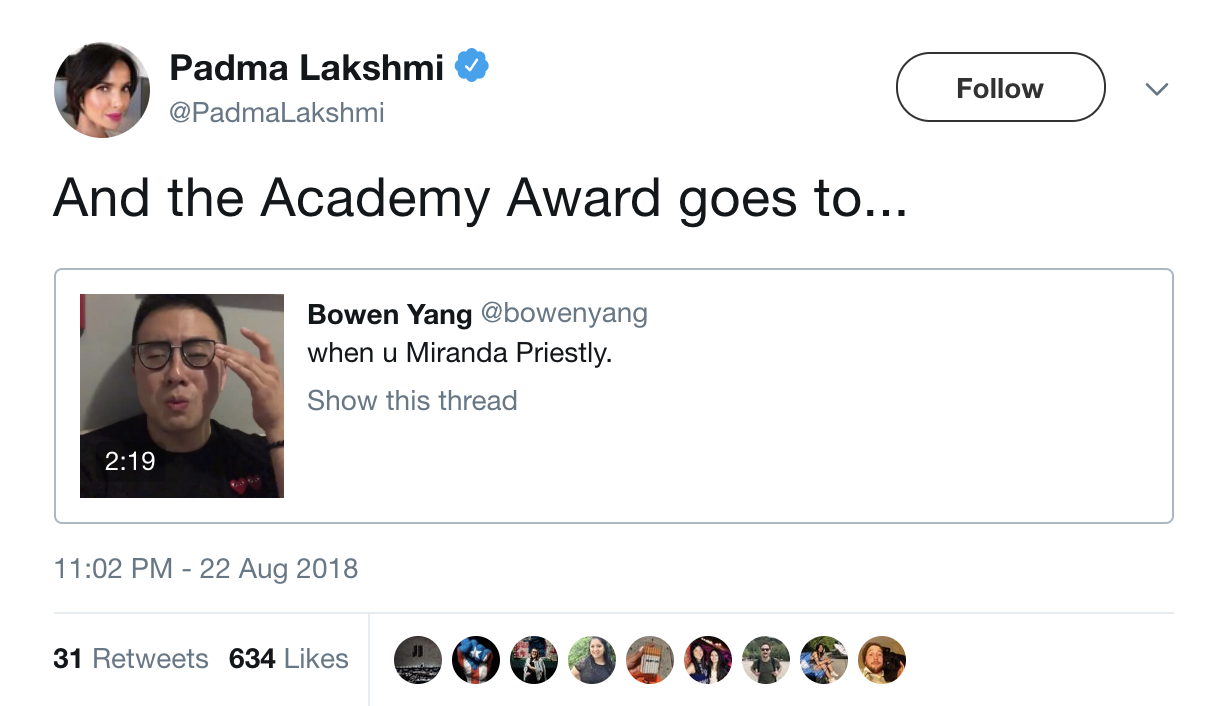 The comedian and pop-culture enthusiast really enjoys sharing his interpretations of moments that mean something to him, and hopes others can do the same.
Basically, Bowen Yang is a superstar and we are not worthy of his talents.