In case you needed another reason to love Starbucks, the company has recently announced plans to open its first Signing Store in the U.S. this October.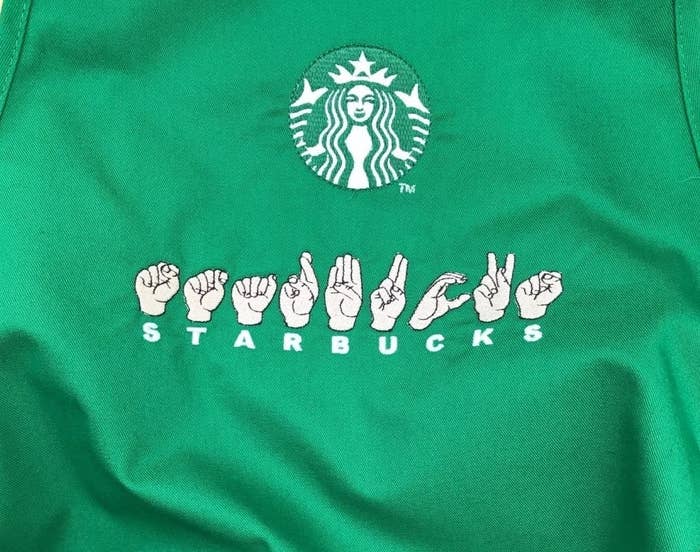 The store will be located in Washington, D.C., near Gallaudet University — a community that is very Deaf-friendly.
According to the company, the store will "create a distinctive retail experience for all customers, while offering a unique store format that promotes accessibility and offers employment and career advancement opportunities for Deaf and hard of hearing people."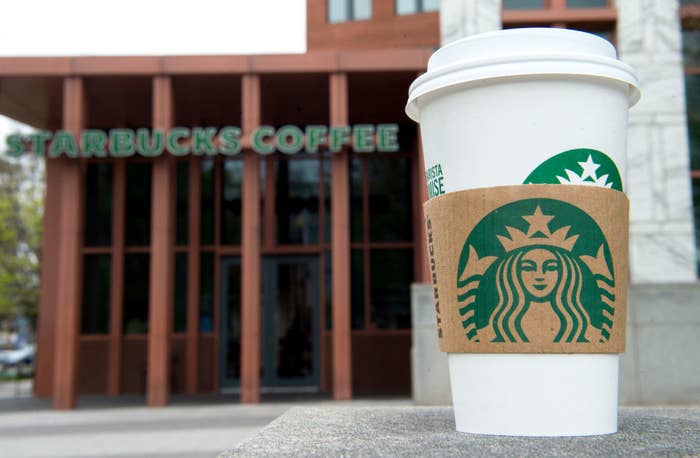 While the store will cater to the Deaf community, it will also continue to serve hearing customers as well, making it a truly inclusive space.
Deaf baristas will have ASL aprons embroidered by a Deaf supplier, and hearing partners who sign will have an 'I Sign' pin. These initiatives were created and sponsored by the Deaf Leadership of the Starbucks Access Alliance. The store will also incorporate aspects of Deaf Space, including an open environment for communication and low glare reflective surfaces. For customers new to sign language, the store will offer communication options for ordering and receiving beverages at the hand-off counter.
While this is the first location of its kind in the U.S., Starbucks opened the first ever Signing Store in Kuala Lumpur, Malaysia in 2016.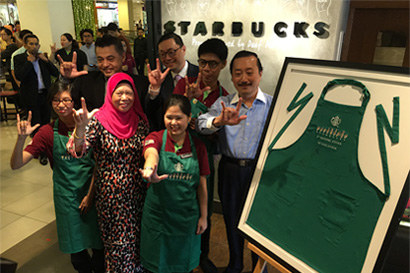 Academy Award-winning actress and Deaf advocate Marlee Matlin applauded the move on Twitter.
Members of the Deaf and HoH communities are also showing their excitement for the announcement.

"This is so great I could cry!"

Well done, Starbucks. Hopefully this will open the doors to even more access and opportunities all over the U.S.!