During his concert at Radio City Music Hall in New York on Saturday, legendary parody singer Weird Al surprised the crowd by bringing out Lin-Manuel Miranda to sing a bit of the Weird Al classic, "Yoda." Adorableness ensued.
Lin-Manuel tweeted a sweet story about seeing Weird Al when he was in 9th grade...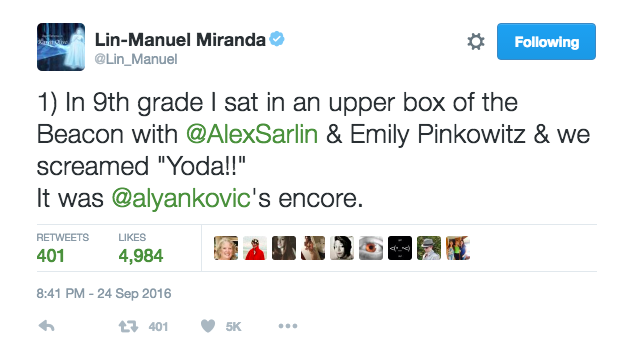 And now, Lin-Manuel had the second best moment of his life, joining his hero on stage for that very same encore.