Instead of spelling out the word "LOVE" (as per the classic song), Corden swapped in LGBT.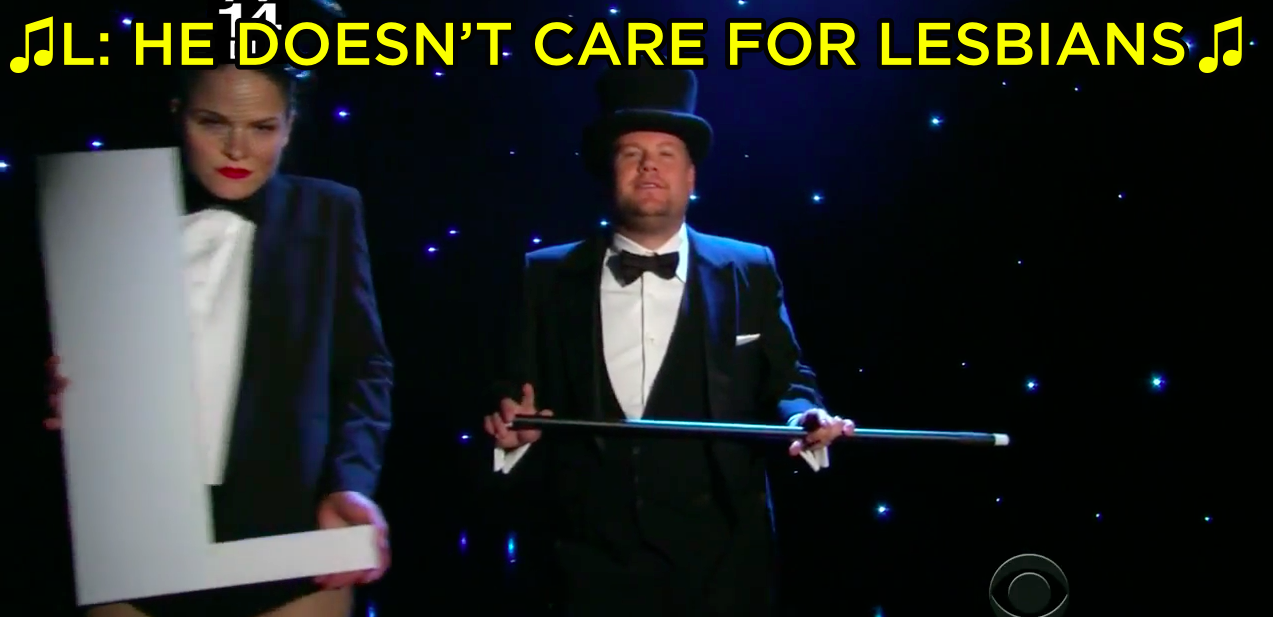 He didn't hold back, citing the president's "dumb knowledge."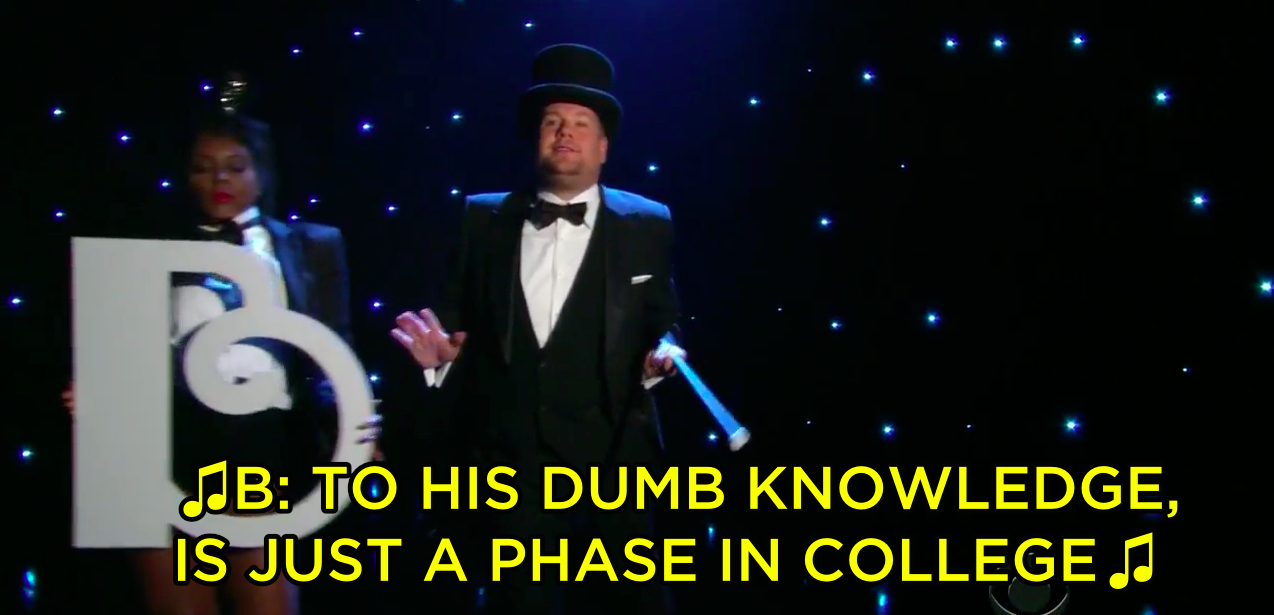 And with the last letter, "T," he gets into the issue at hand.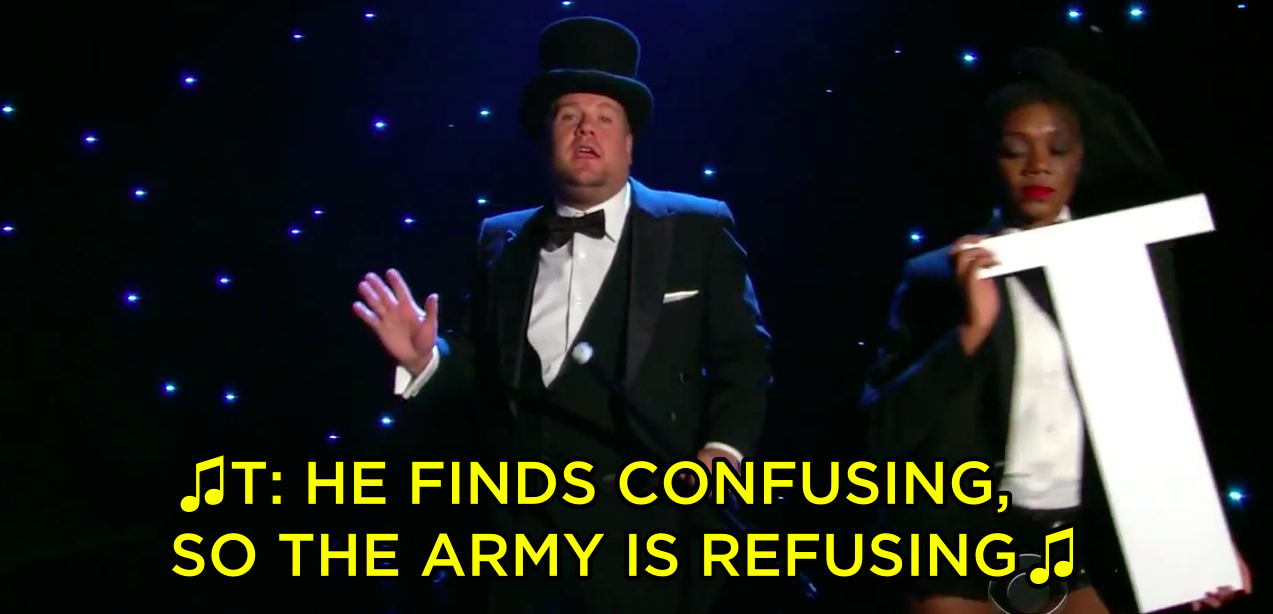 Corden used his song as a tribute to the brave trans women...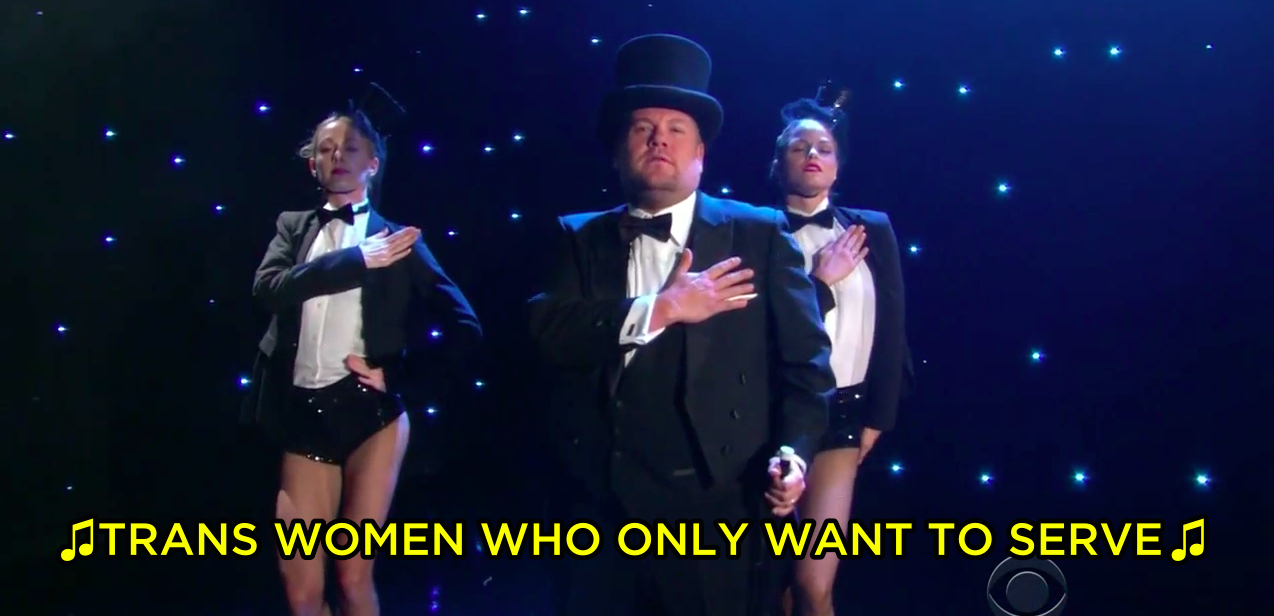 ...and men who choose to serve their country.
He closes with a sincere thank you to trans vets for their service.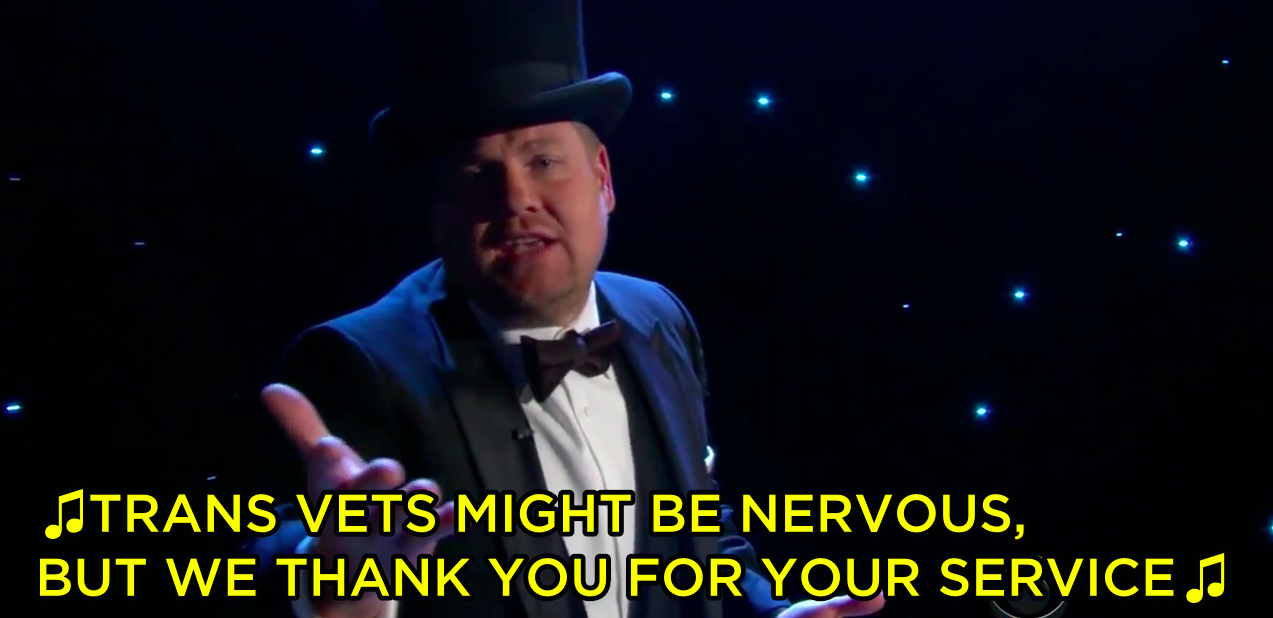 "We have love for all of you!"