James Corden Gave A Touching Tribute To Trans Veterans And Now I'm Crying
The hilarious late-night host delivered a truly heartfelt moment in a way only he could.
Instead of spelling out the word "LOVE" (as per the classic song), Corden swapped in LGBT.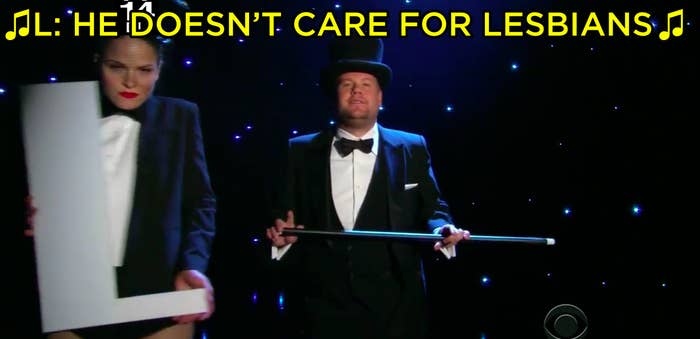 He closes with a sincere thank you to trans vets for their service.