Did you know you can smoke an avocado? YOU CAN!
Like bacon, this rich, smokey avocado is going to do all sorts of wonderful things to you.
This is chef Aaron London, who owns a restaurant in San Francisco called AL's Place (Bon Appétit magazine's Best New Restaurant, nbd). He is the man responsible for making all our avocado dreams come true.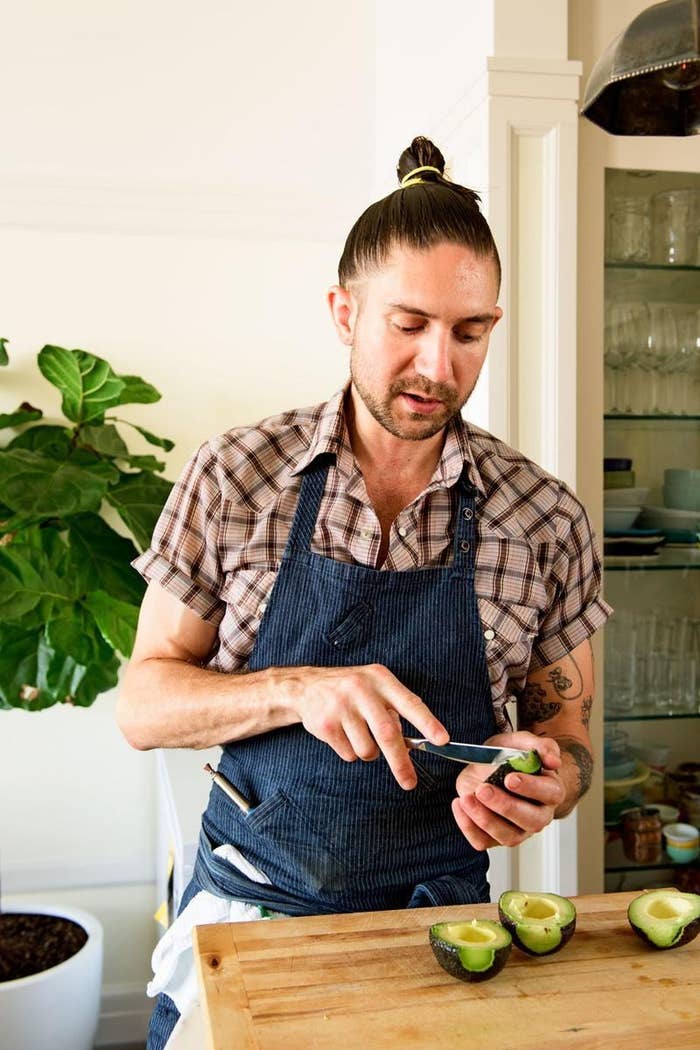 To get started, you'll need these three things:
Let's DO THIS.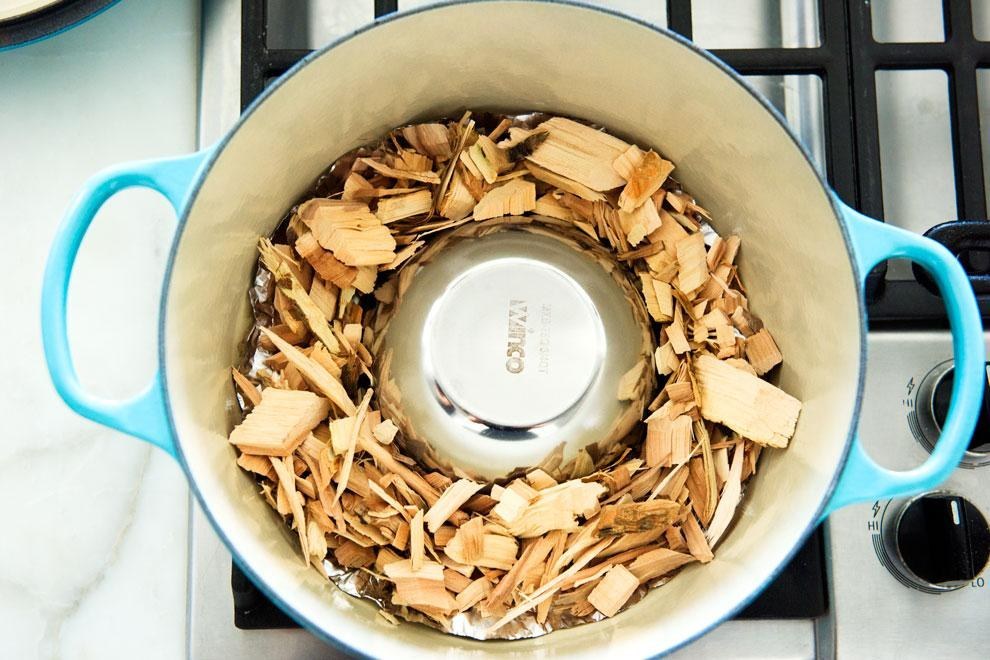 Turn the heat up to medium–high and wait for the chips to start smoking. This can take a few minutes, but it'll happen.
While you're waiting for the chips to smoke, get the 'cados ready by halving, pitting and peeling them.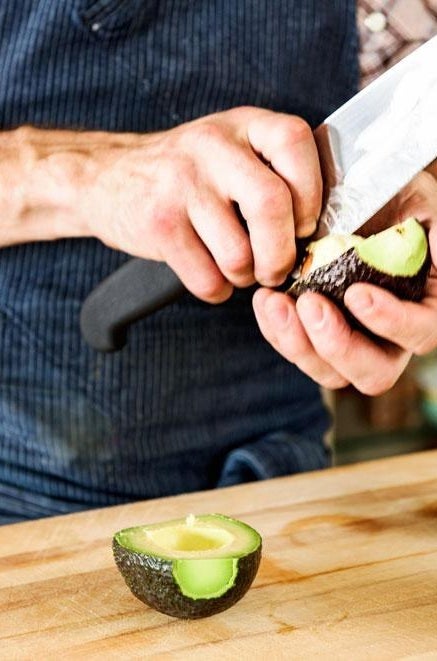 London smashes these avocados before smoking because he's turning them into an insanely delicious guacamole that you'll want to smother all over your body.
But if you're just making avocado toast (and I know that you are), you can smoke them simply halved and pitted.
Once the chips are smoking, add the avocado and place the lid on.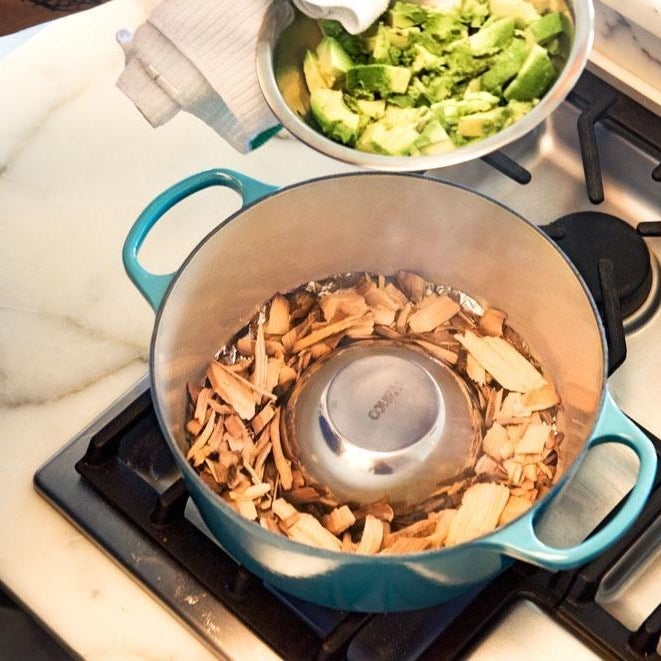 Set your timer for 5 minutes. As London notes, it's much easier to *over* smoke than *under* smoke. So seriously, set a timer.
AHHHH! You just ~smoked~ an avocado!!!
You can do anything you'd like with your smoked avocado. Turn it into guacamole. Put it on a burger. Eat it with eggs.
SMOKED. AVOCADO. TOAST.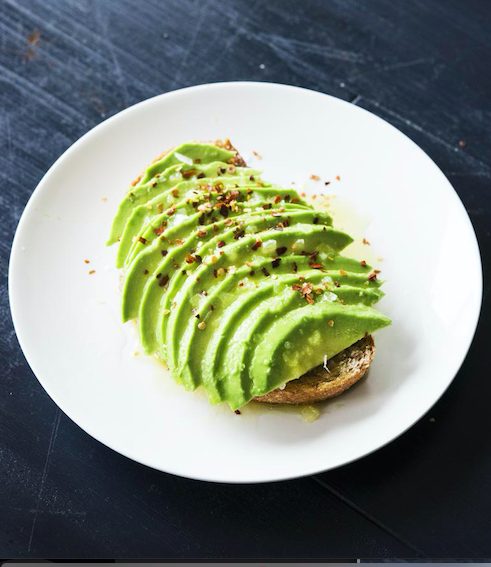 Praise be Chef Aaron London, professional avocado smoker/man bun haver.