1.
The CHEESE.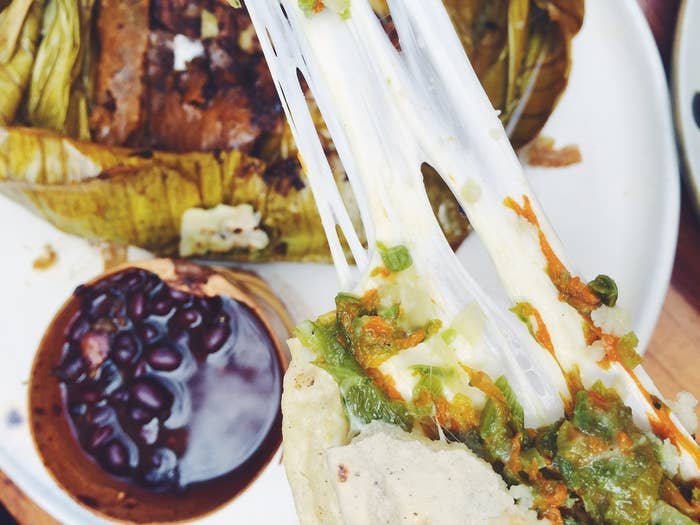 2.
Churros. Churros for breakfast. Churros for snack. Churros for president.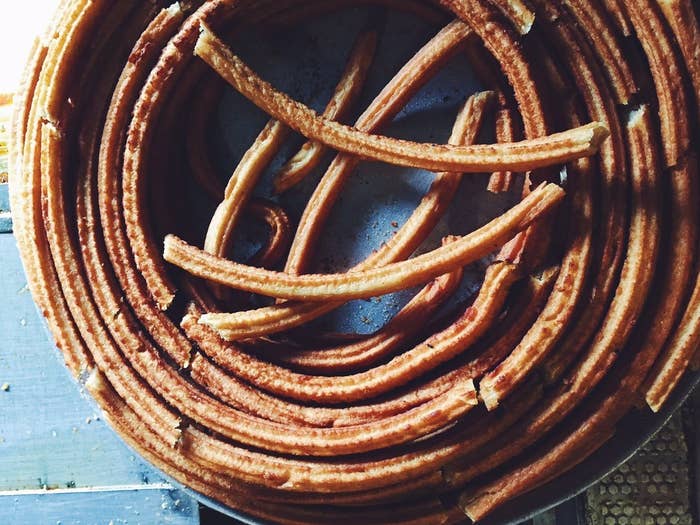 3.
Tlayuda, which are kind of like if a pizza and a quesadilla had a child, and that child was grilled.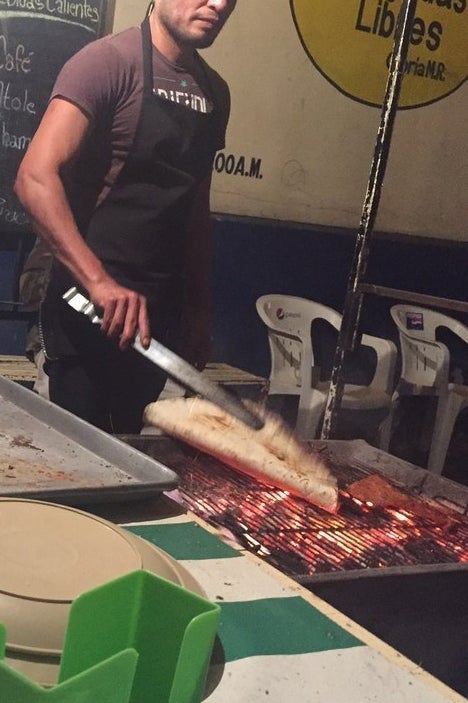 Typically filled with lard, black beans and Oaxacan cheese, these insanely large and delicious pockets of heaven are the things street food dreams are made of. They're grilled, not fried, and get super crispy and charred on the outside, while the cheese melts on the inside.
This is the inside of a tlayuda. LOOK AT ALL THE CHEESE.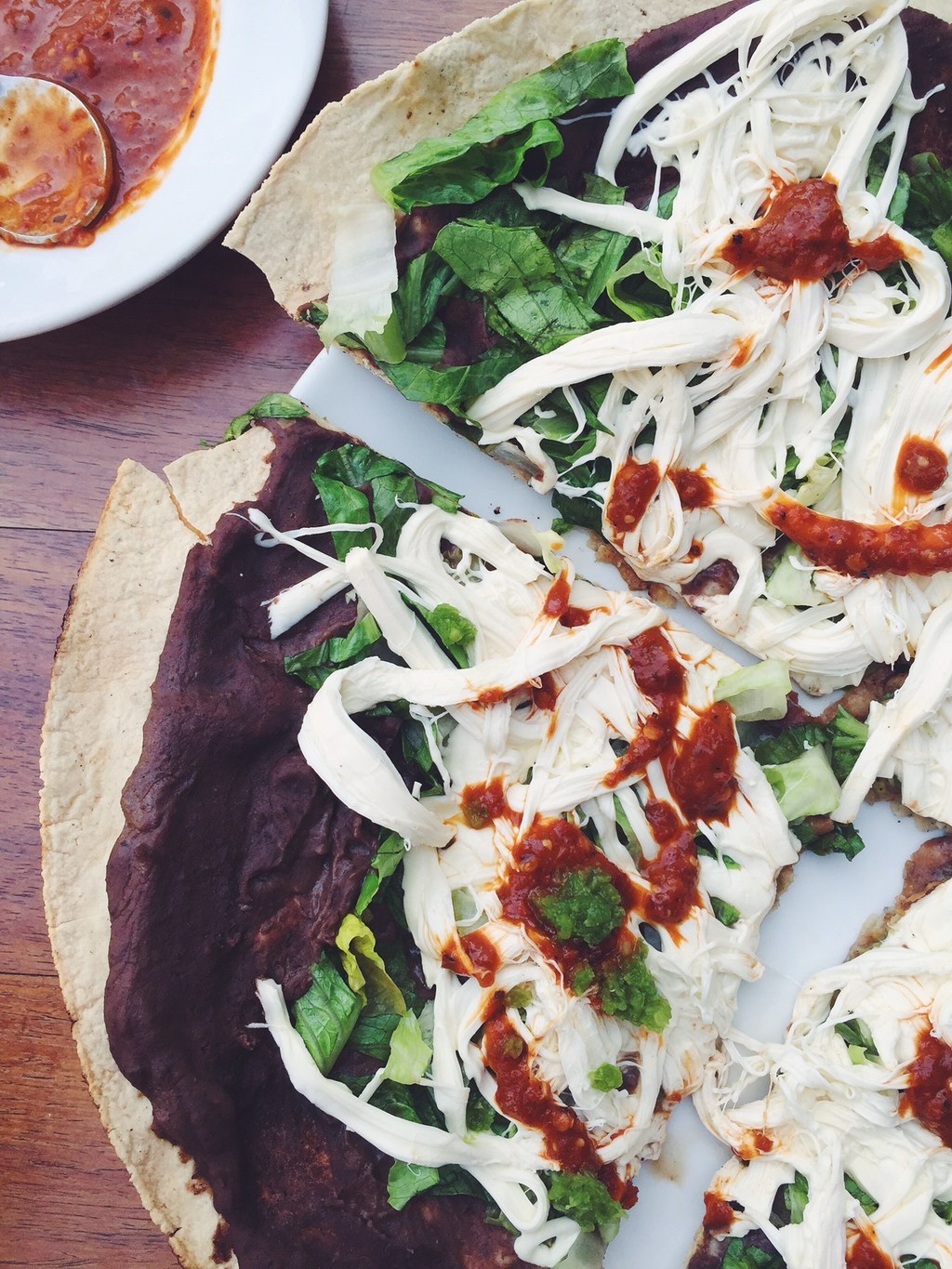 4.
The rotisserie chickens, which put rotisserie chickens everywhere else to shame.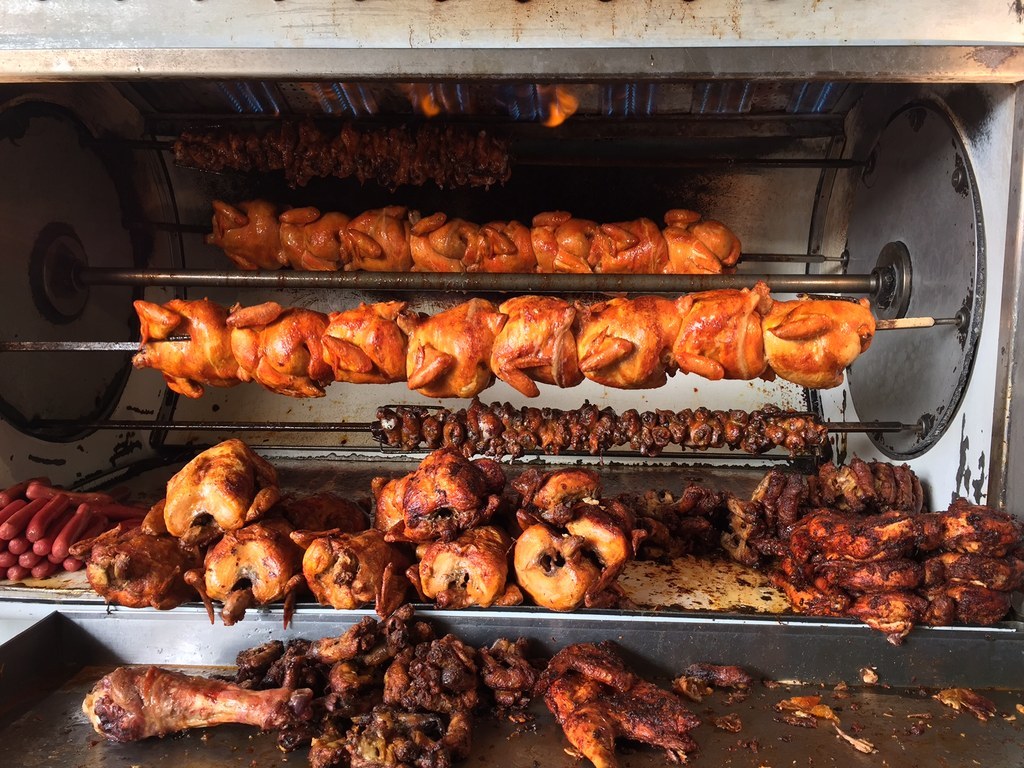 5.
The mezcal.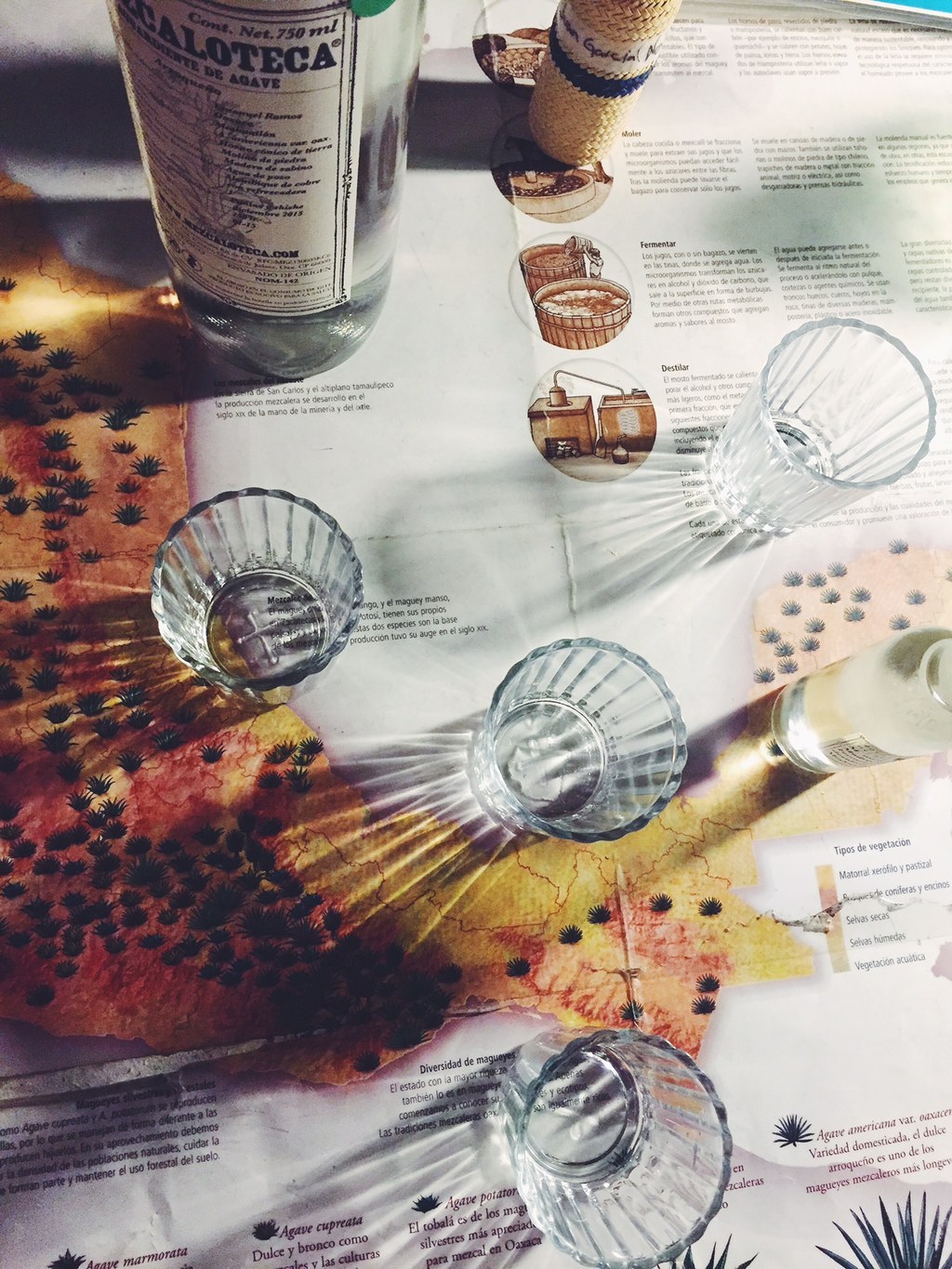 6.
The corn.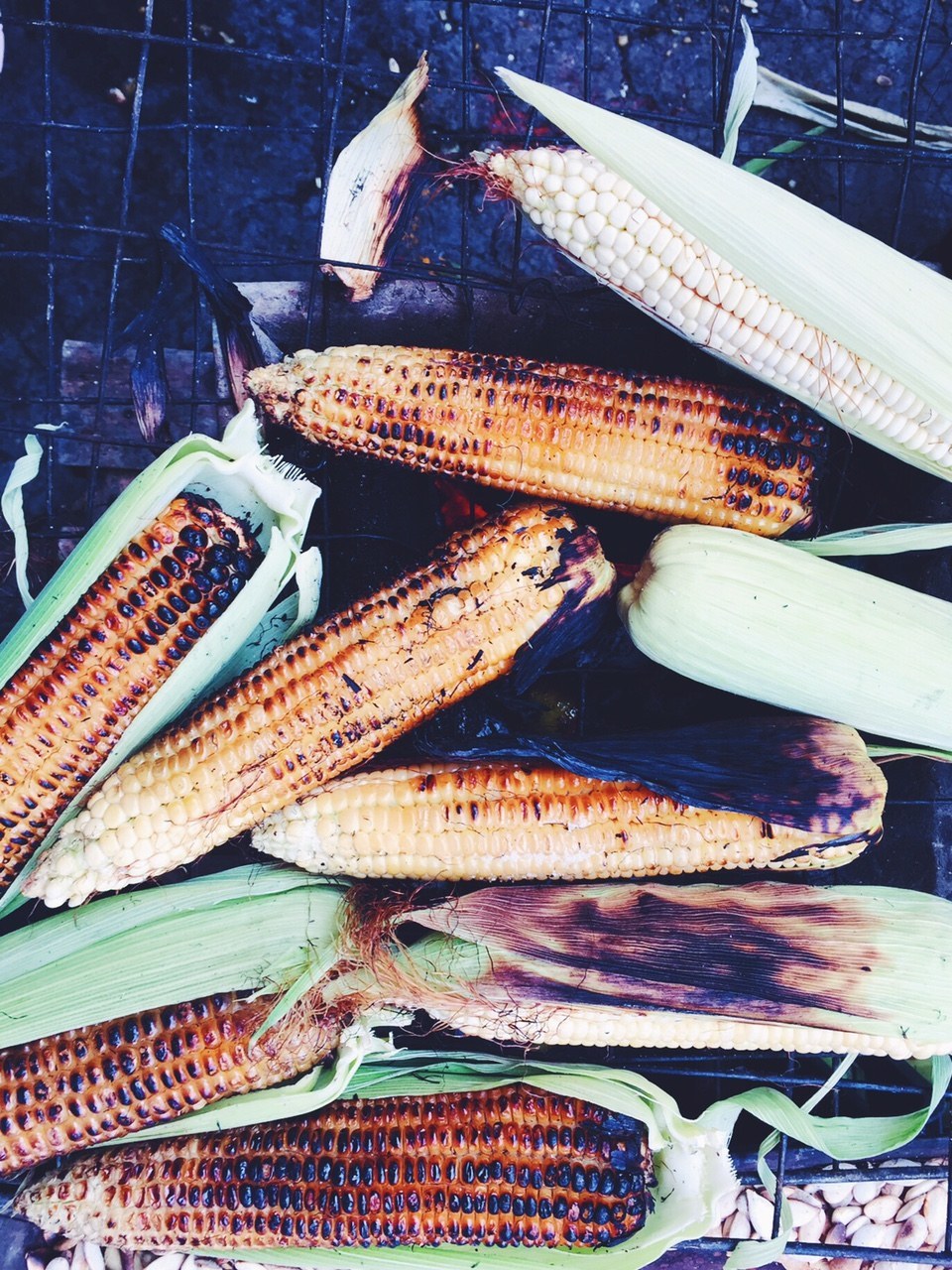 7.
The mole.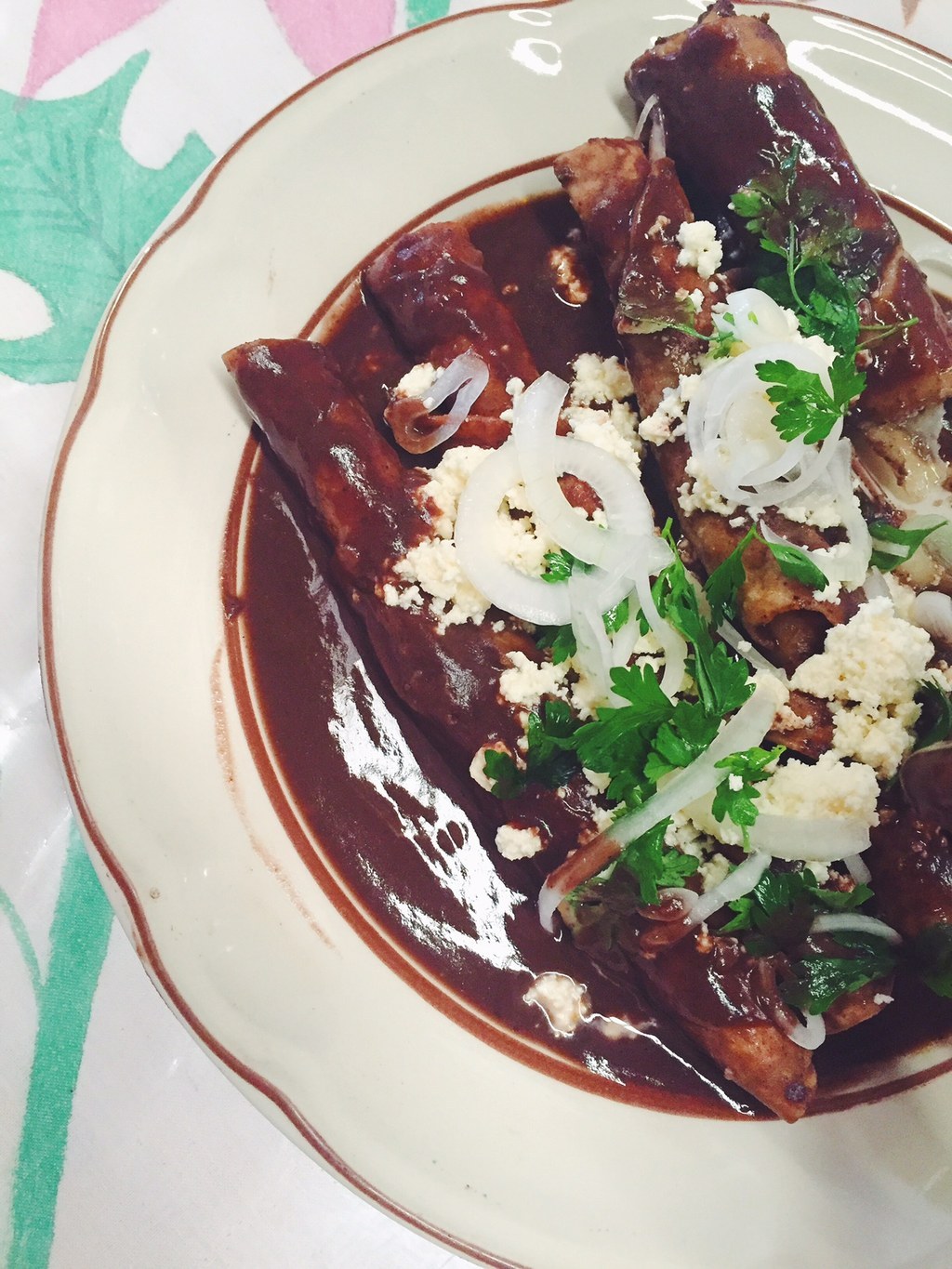 8.
The fruit is the most beautiful thing you've ever seen.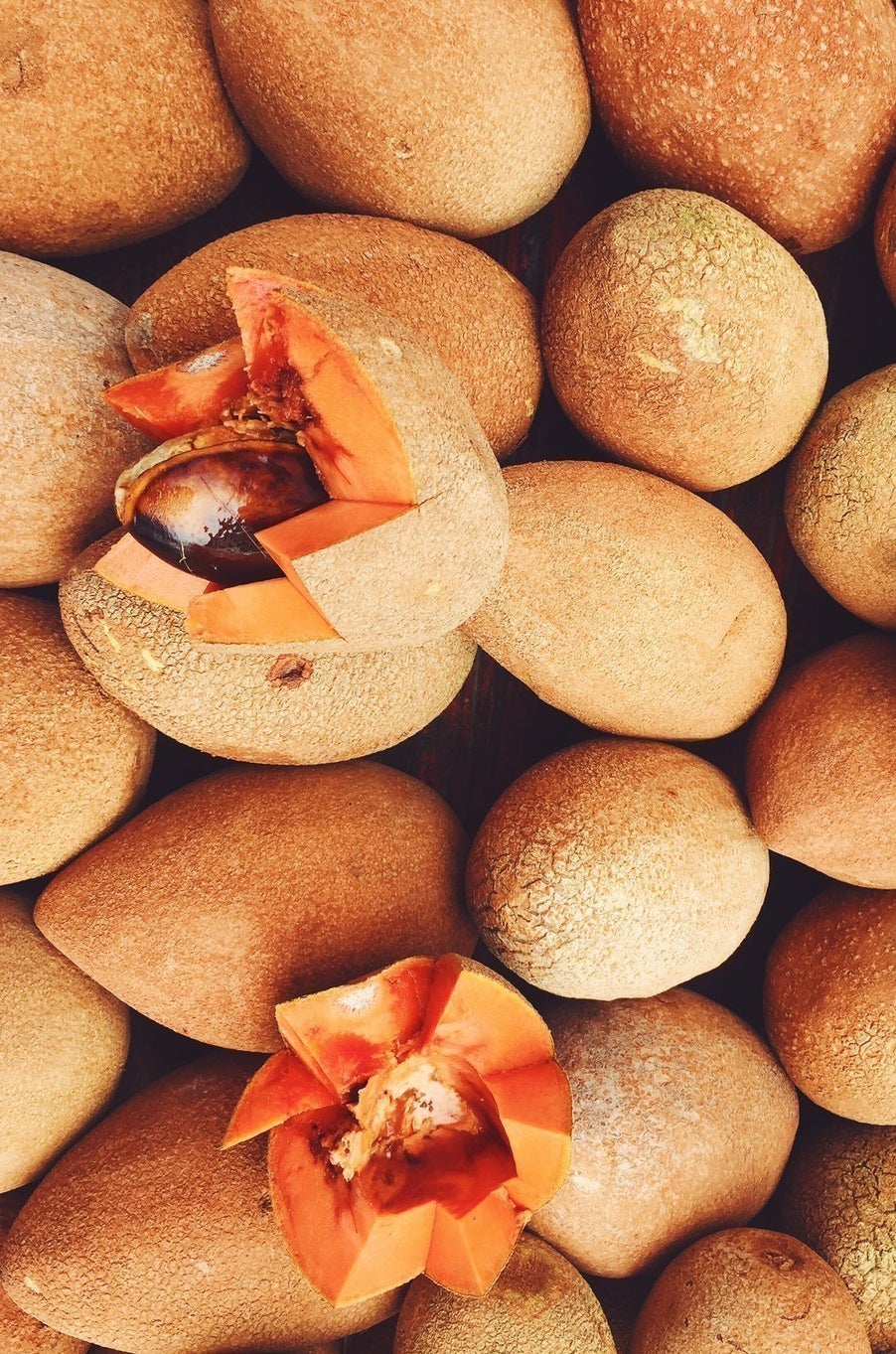 The ones on the left are called mameys, and they are sweet like honey, not that juicy with the texture of a persimmon. That's a papaya in the middle. Those things on the right? Yeah, those are bananas and they actually look like that.
9.
Some of the best things are vegetarian (and fried, duh).
These taquitos from Mexico City are filled with a sort of garlicky mashed potato situation then topped with sour cream, cotija cheese and a crazy spicy salsa. I think about them so often that I'm beginning to worry I'll never love anything as much as long as I live.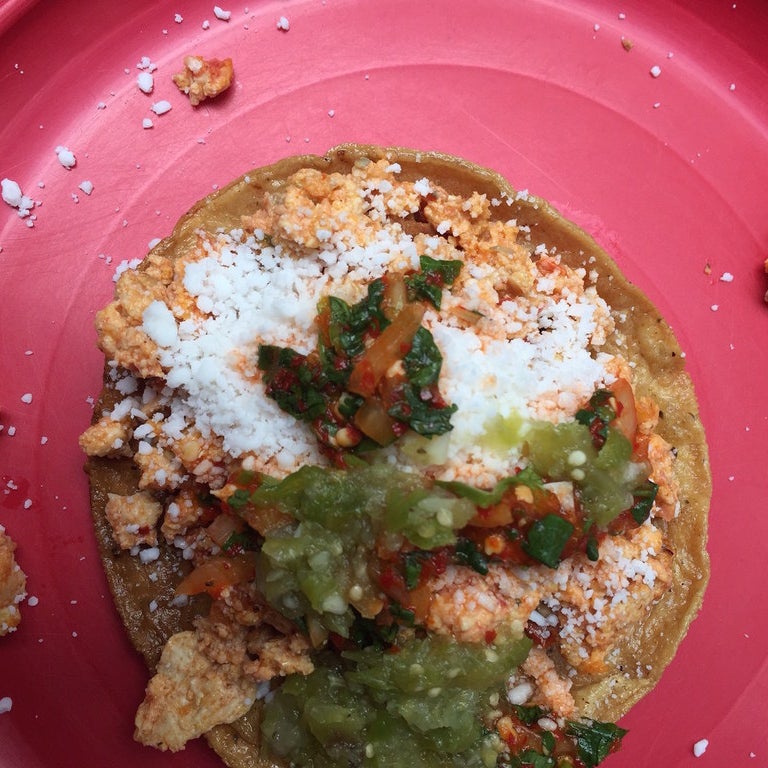 Breakfast tacos. Breakfast tostadas. Breakfast enchiladas. You get the idea. If I started every day this way, I would be living my best life.
11.
The potato chips. The gummy candy. The cheese puffs.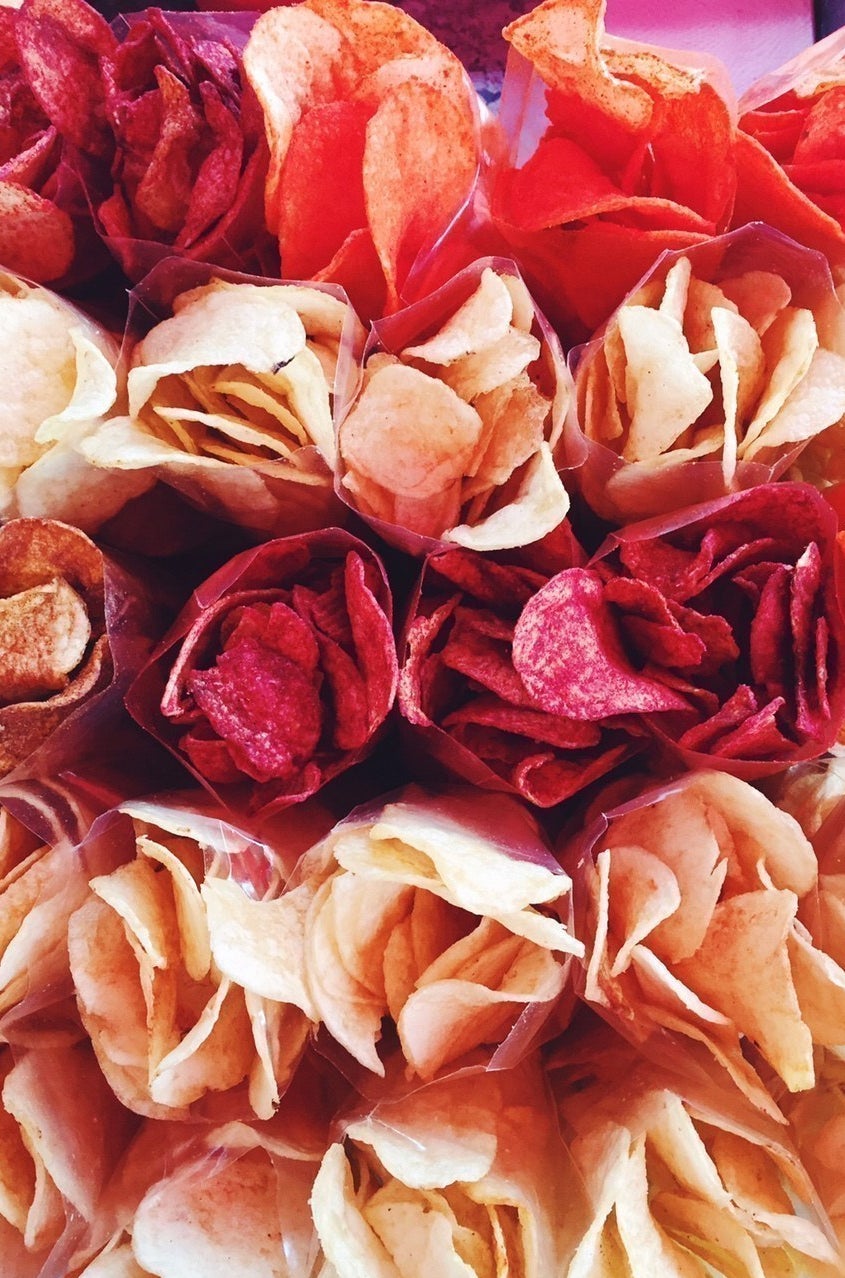 The snacks that are sold on the street are truly next level. The potato chips are dusted with chile powder and look like flowers. The candies are all gummy, the undisputed king of candy. And the cheese puffs come in bulk. Enough said.
Honestly, these peanuts fried with chile and garlic are worth the trip alone.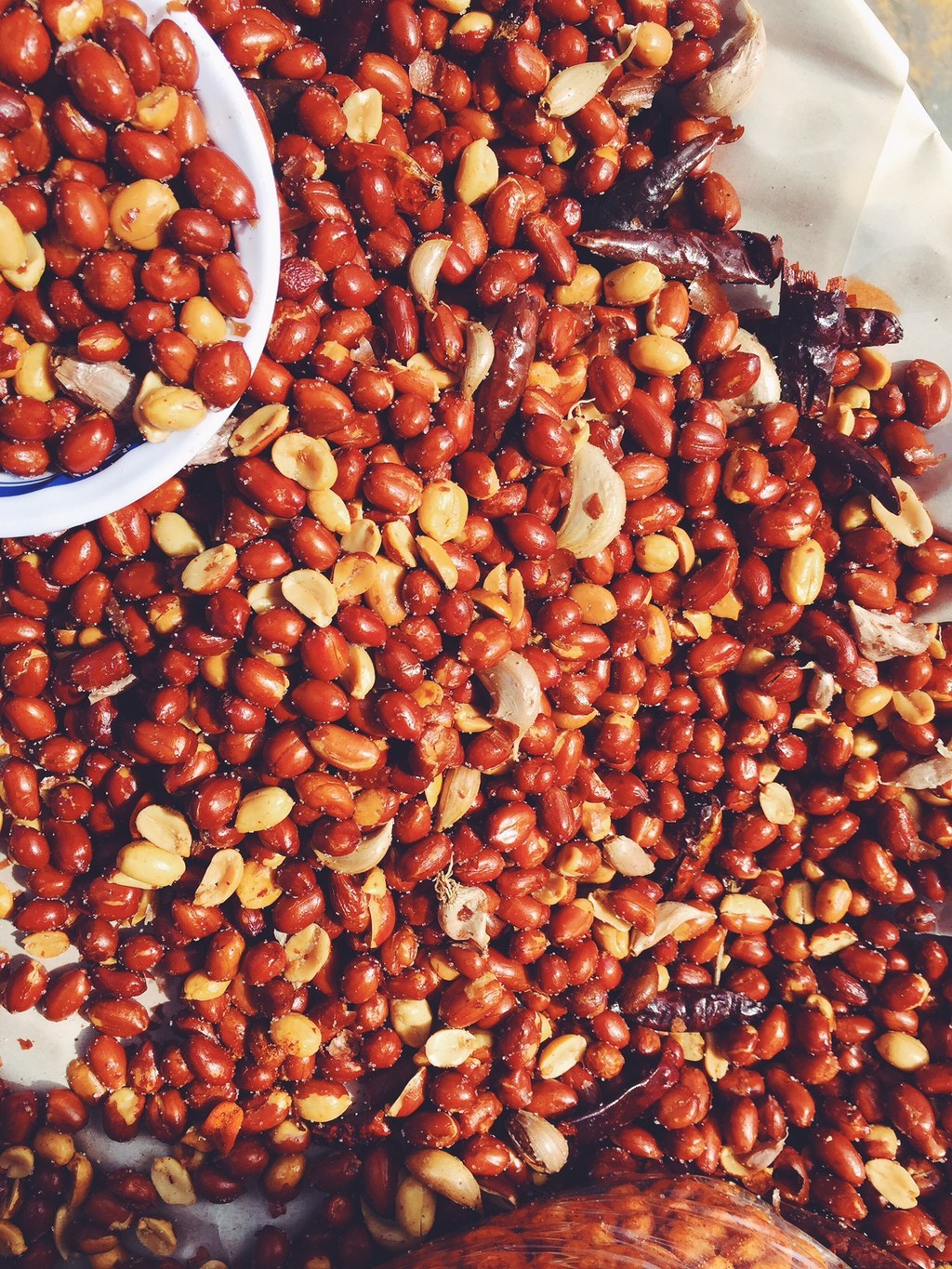 12.
Real chilaquiles.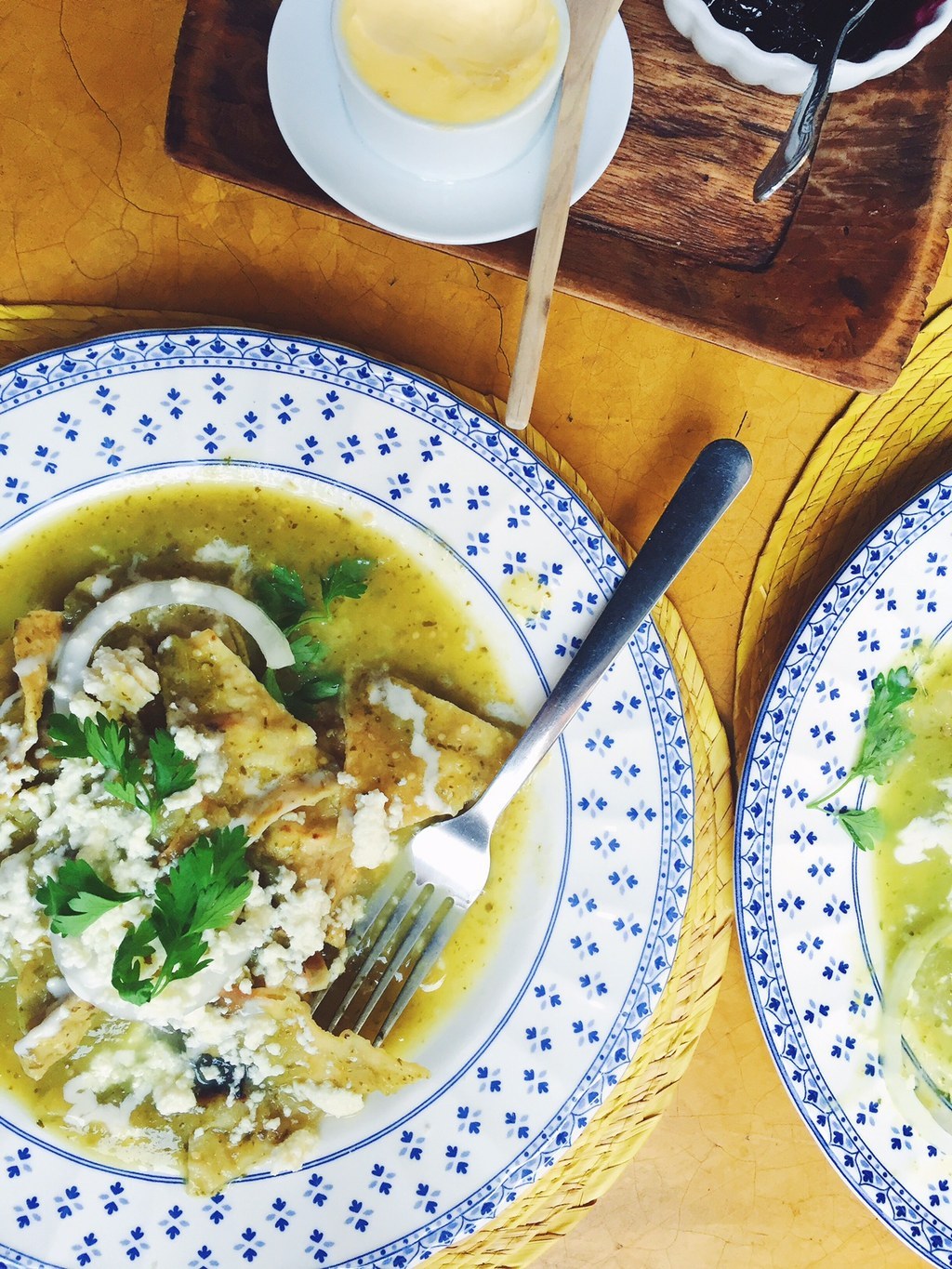 13.
These fried plantains. Are. Everywhere.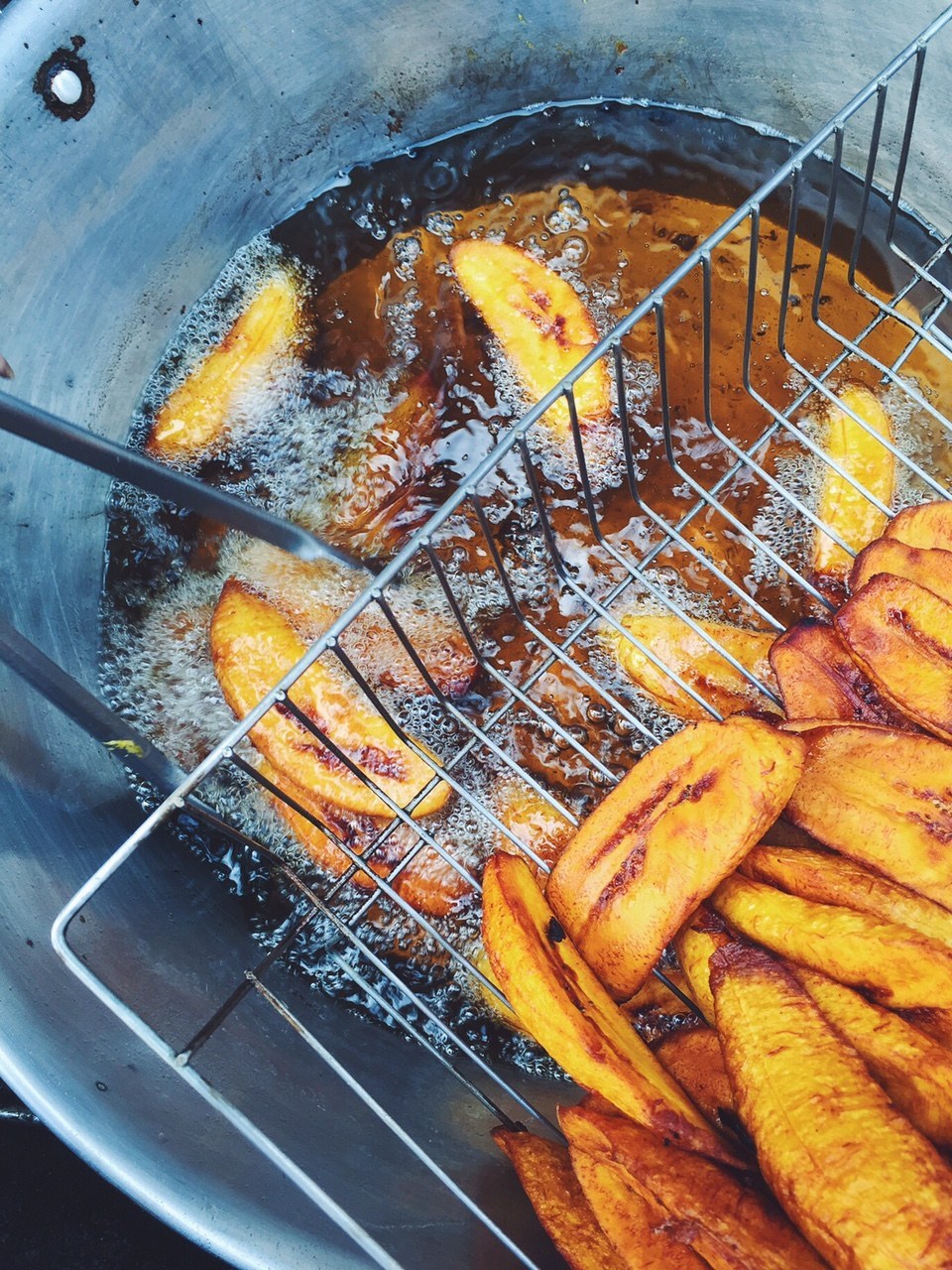 14.
Tacos, duh, but specifically tacos al pastor.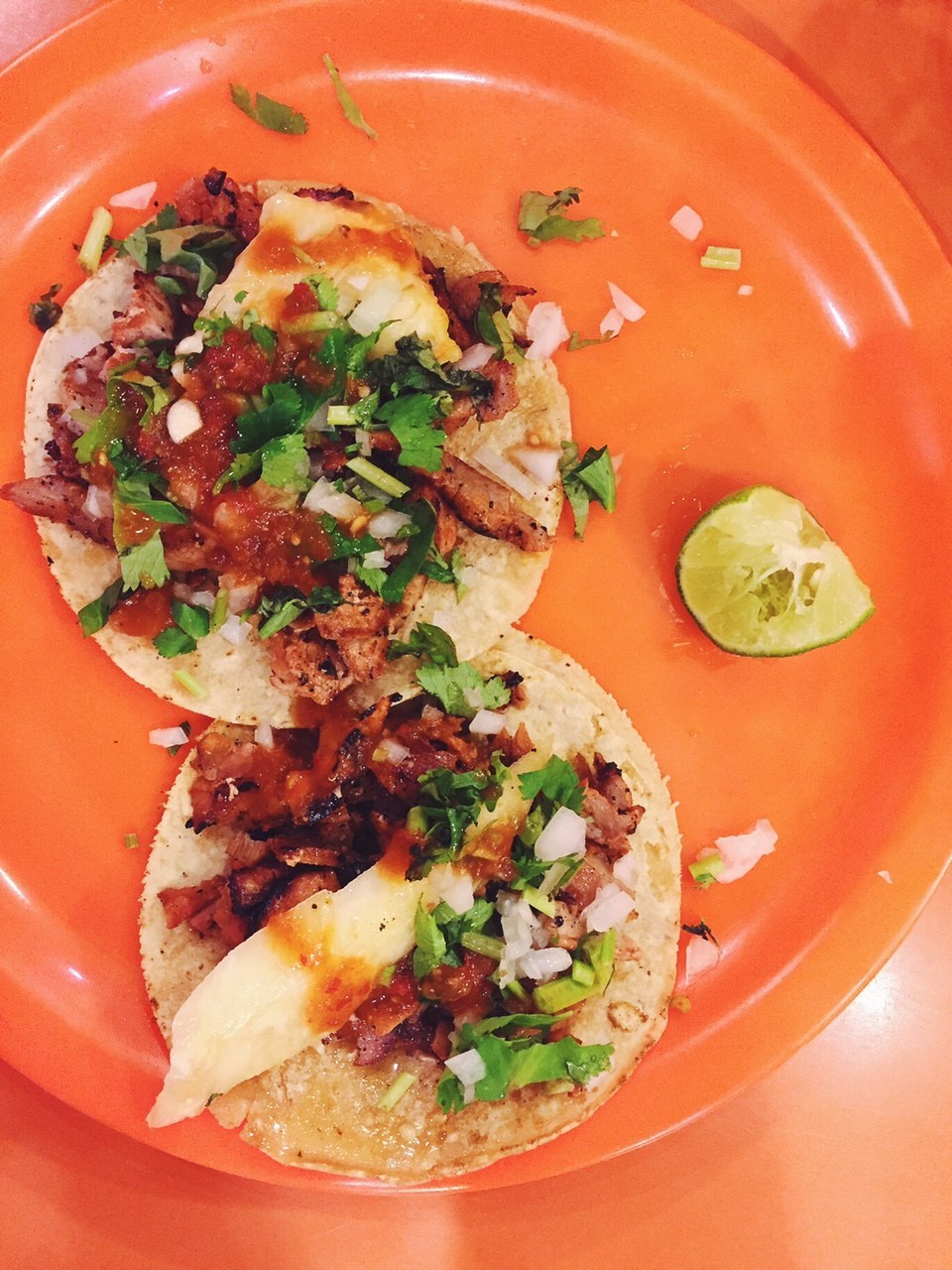 Sure, you can get a michelada here in the states, but in Mexico they are cheaper, spicier and much easier to find. What you find in a michelada will depend on where you are, but typically you can expect beer, lime, salt and hot sauce. Occasionally, other citrus juices, Worchestershire sauce, Maggi sauce or tomato juice will also make an appearance (not mad).
16.
The posole.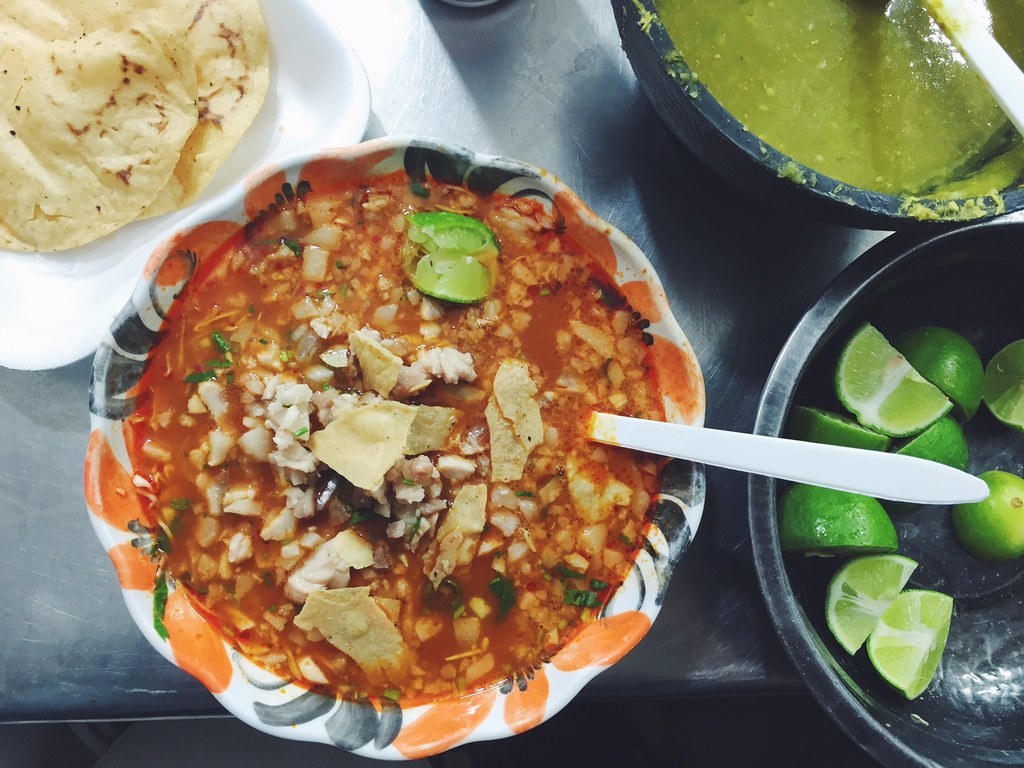 17.
The chocolate.