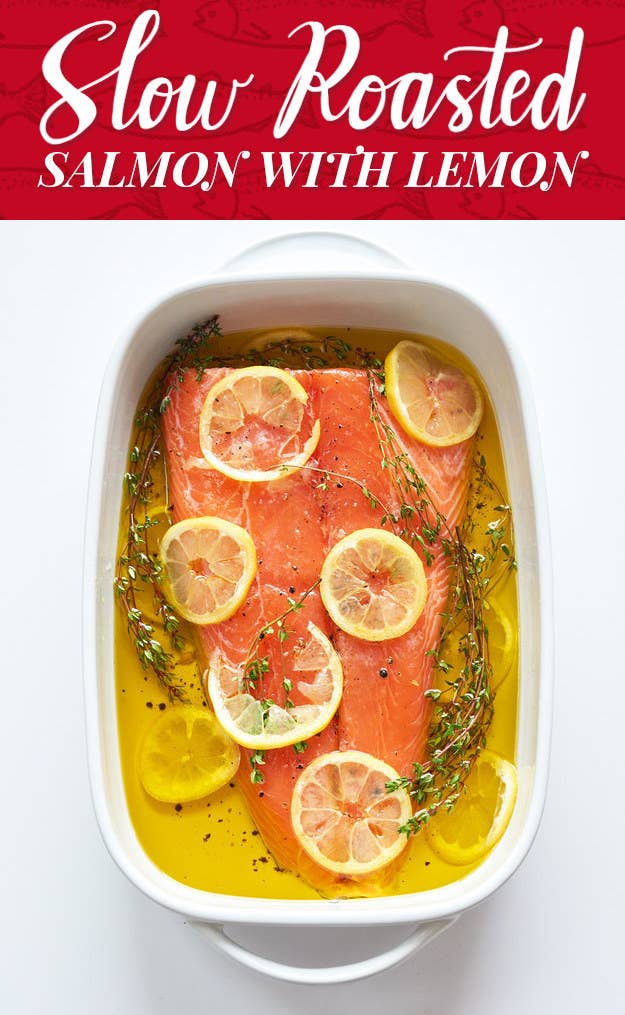 Cooking fish can be really intimidating for people. Will I overcook it? Will I undercook it? How do I make sure it's not bland? Or rubbery? Or...you know, fishy?
This method is so foolproof, you'll literally never have any of those problems ever again.
Thanks, olive oil!!
Here's what you'll need: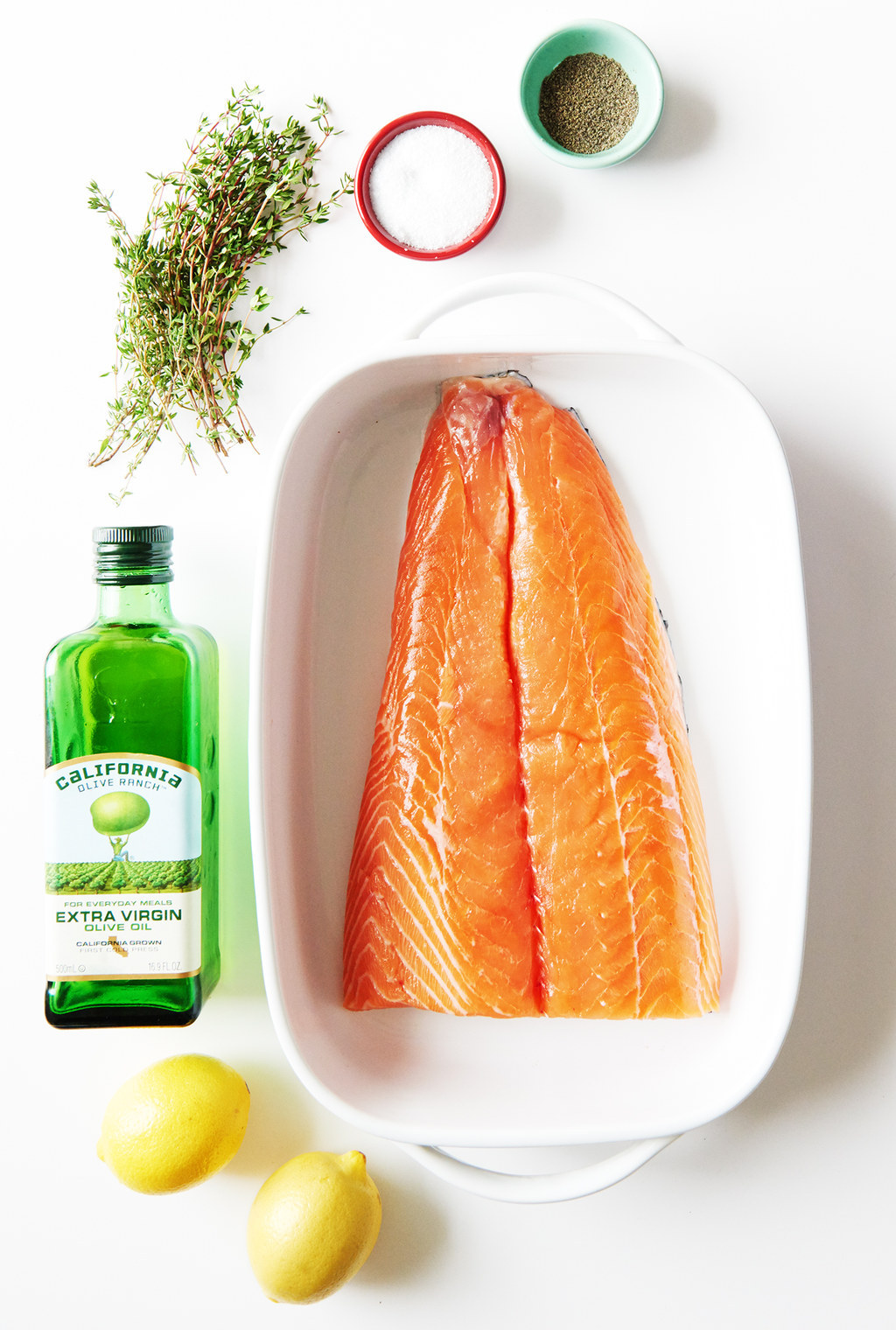 1.
Start by thinly slicing lemons (about 1/8" thick) and removing the seeds.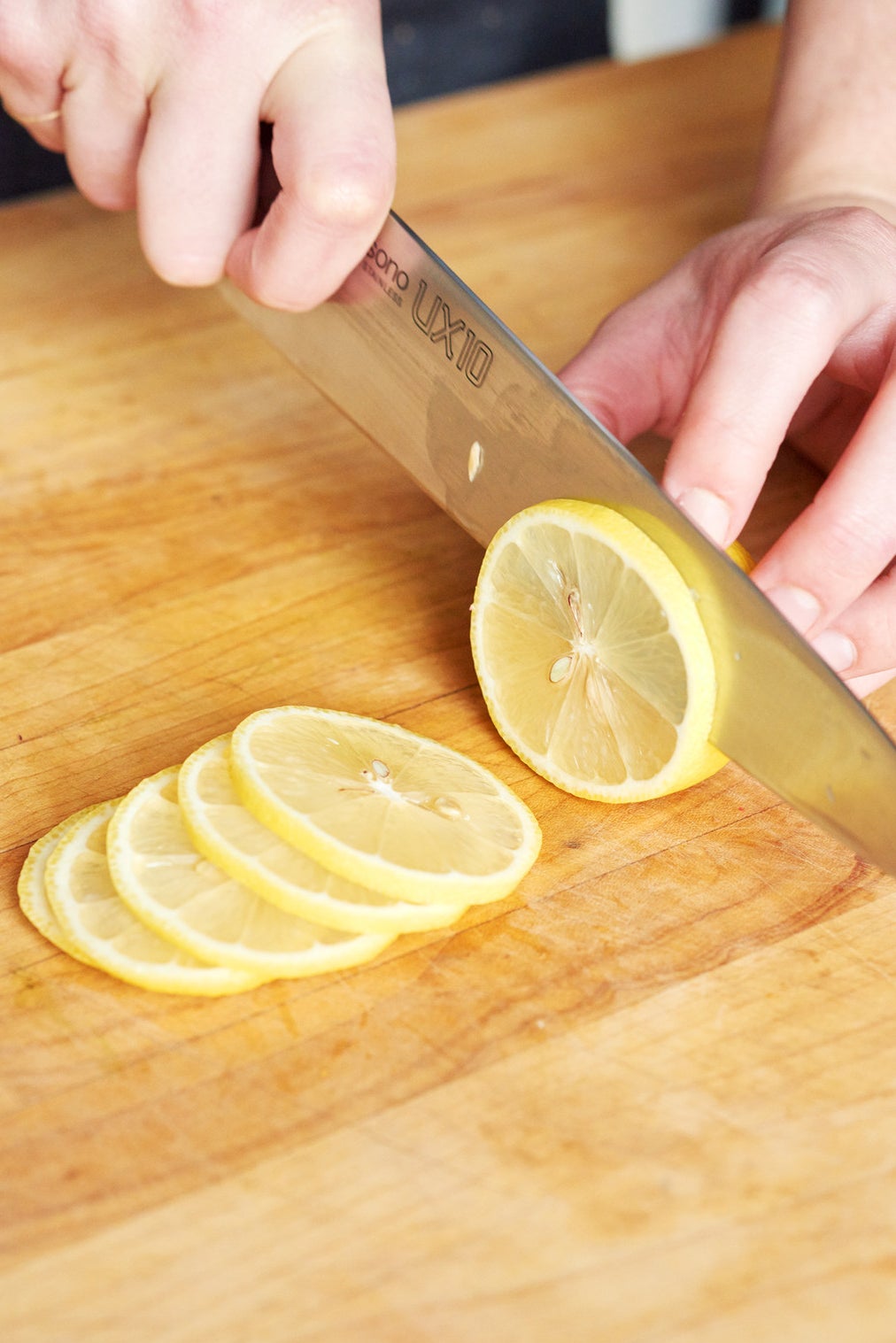 2.
Place the salmon fillet skin-side down in a 9x13 baking dish and season with salt and pepper.
3.
Pour olive oil over the whole thing and scatter thyme and lemon slices on and around the fish.
Yeah, I know, it seems like a lot of olive oil, but what it's going to do is protect the salmon from drying out, and keep it cooking evenly. Plus, you can refrigerate it and use it the next time you roast fish.
Other herbs like rosemary, tarragon, and dill would also be awesome here.
4.
Pop this bad boy into a 300° oven for 20–25 minutes.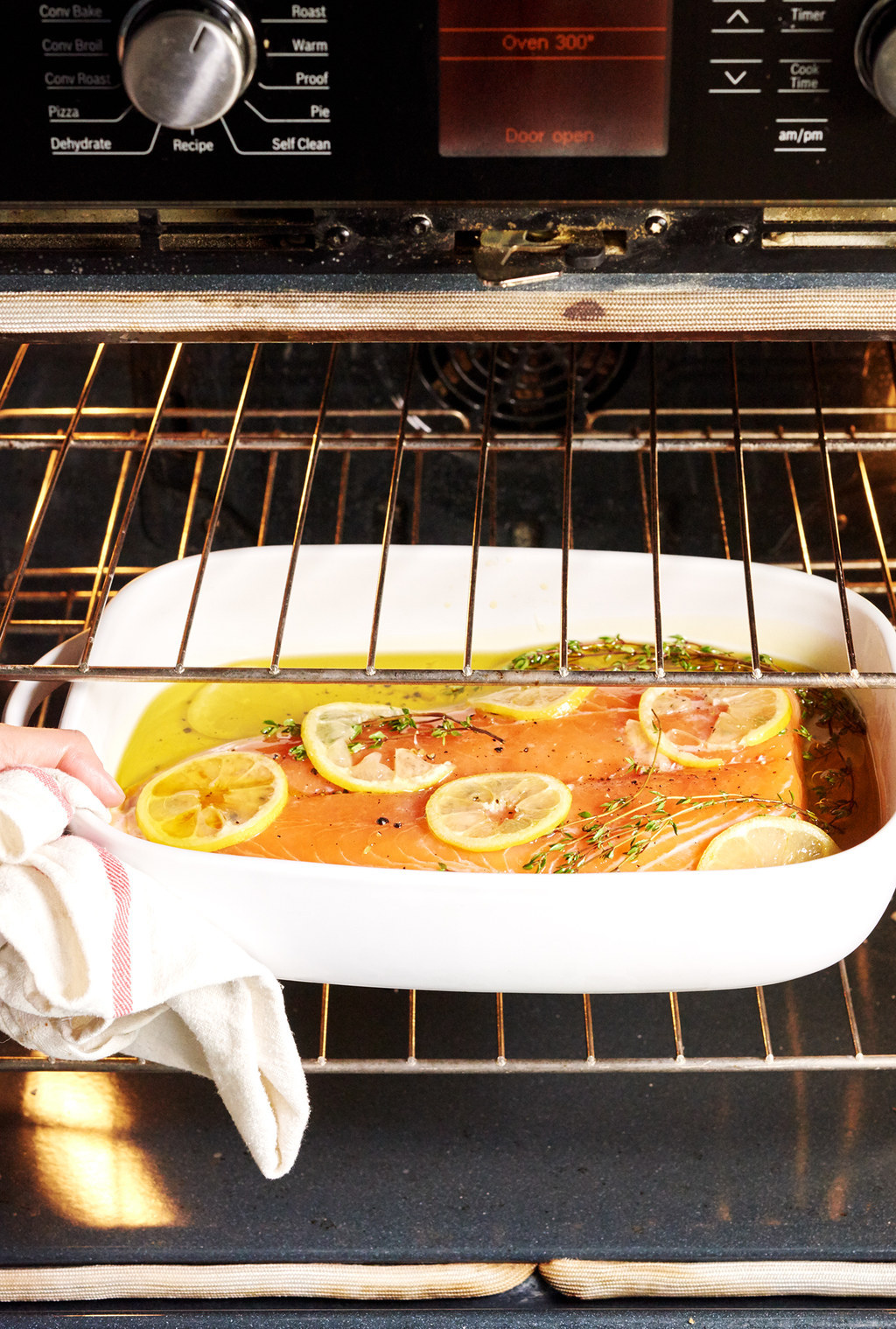 5.
That's it! That's all! You don't even have to move it from the baking dish; just plop it down onto the table with a large serving spoon and let everyone serve themselves.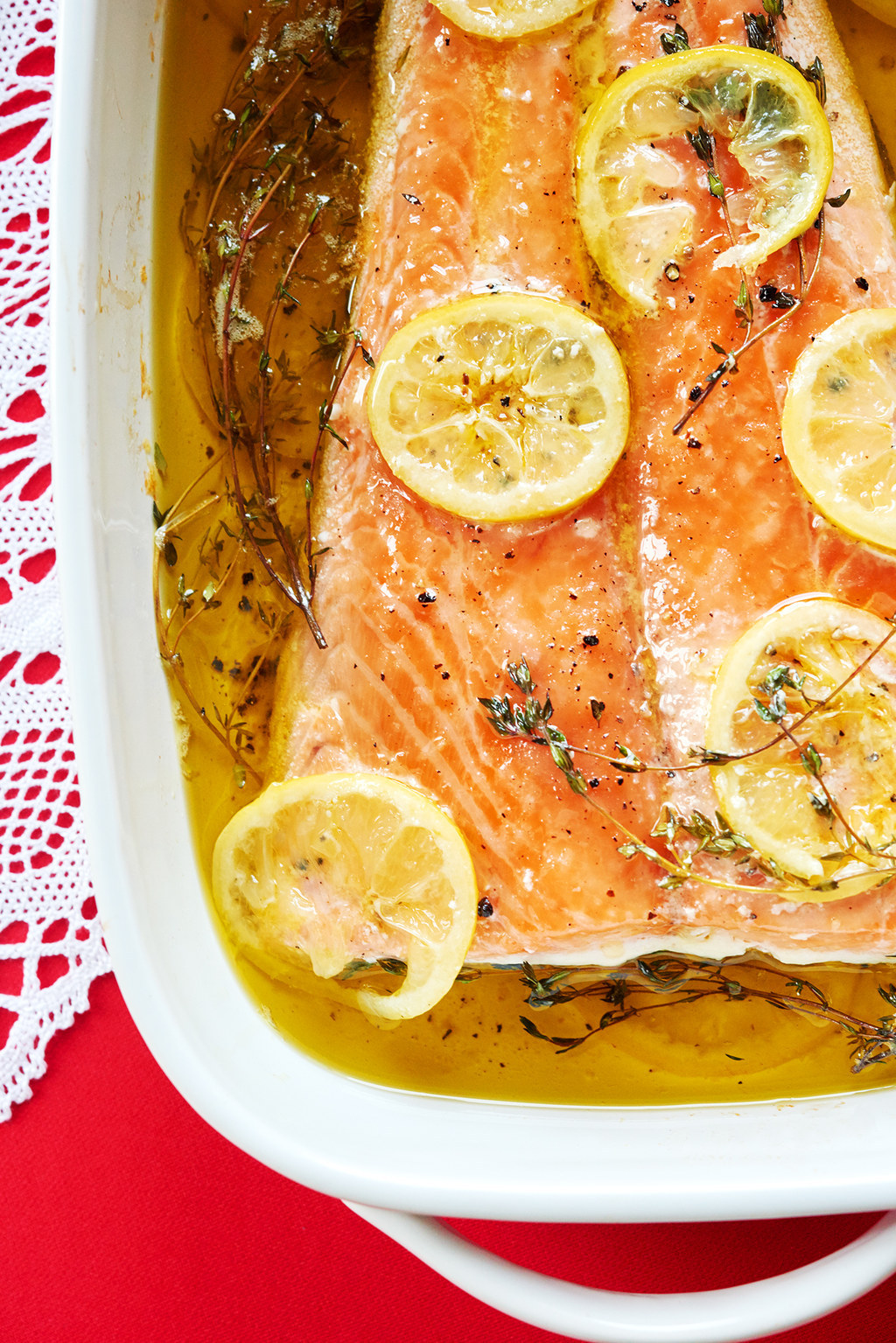 Slow-Roasted Salmon in Olive Oil With Lemon
By Alison Roman
Serves 8
2½ lb. skin-on salmon filet
Kosher salt and pepper
1 cup olive oil
1 lemon, thinly sliced
6 thyme sprigs
Preheat the oven to 300°.
Season the salmon with salt and pepper on both sides and place it in a 9- by 13-inch baking dish.
Drizzle the fish with the olive oil and scatter the lemon slices and thyme sprigs on top and around it.
Place in oven and roast until it's just cooked through, 20–25 minutes.
Serve as soon as possible, but to be honest, this is the kind of dish that can be eaten at room temperature and it's still really really great.