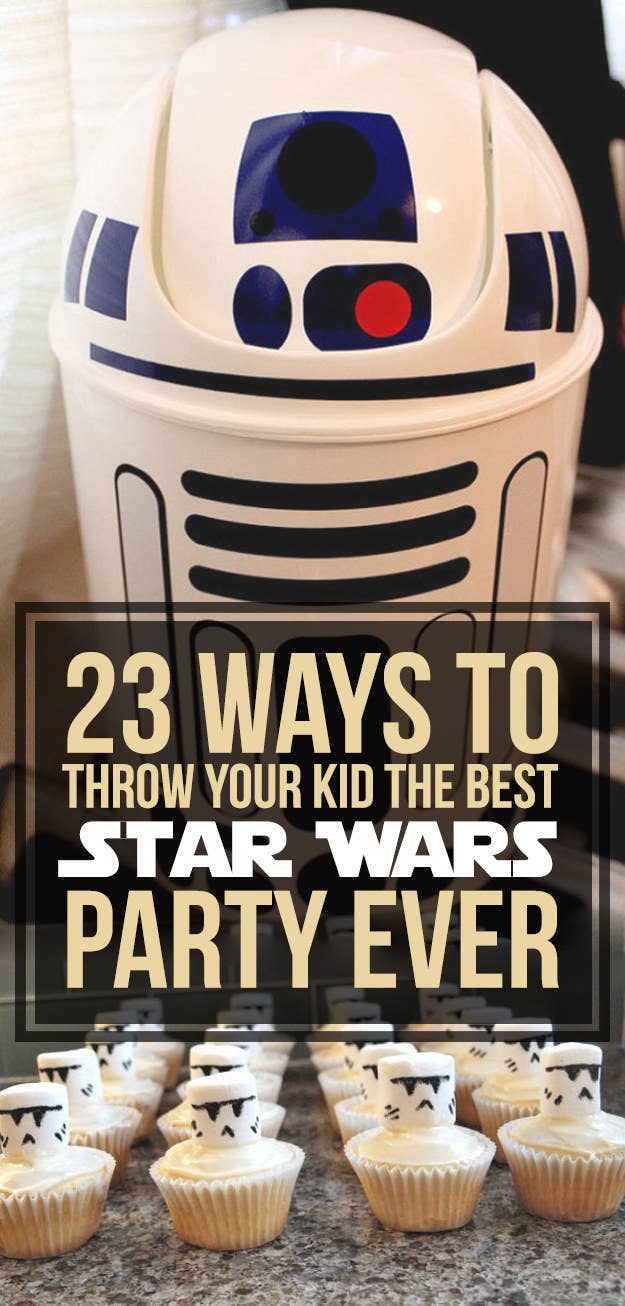 1.
Use pool noodles and duct tape to create lightsabers.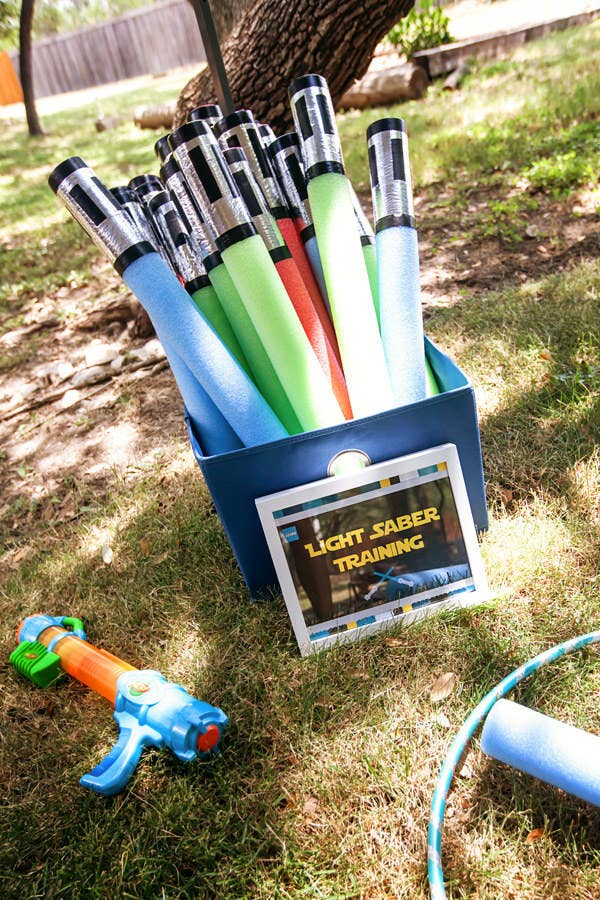 2.
Make simple no-sew Jedi robes to get kids into character.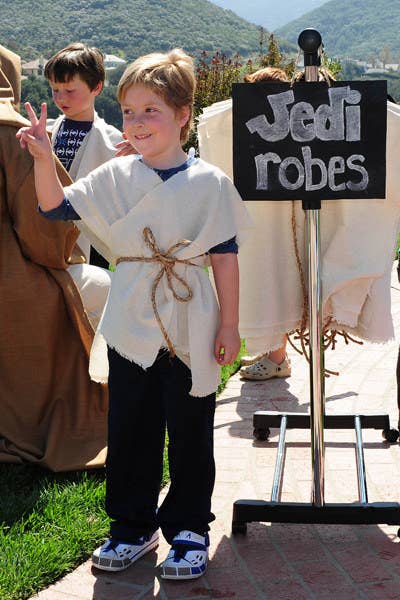 3.
And DIY some Princess Leia buns, too.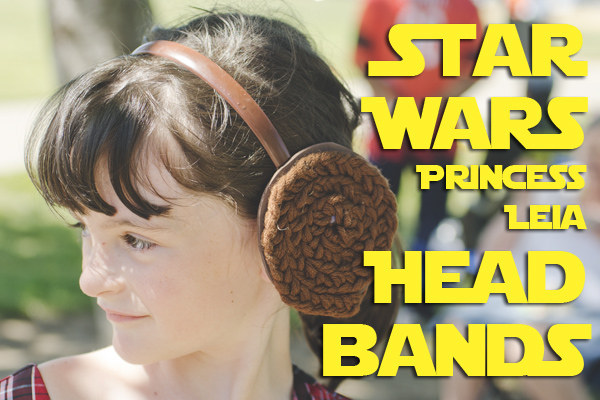 4.
Turn a paper lantern into the Death Star with gray spray paint, black tape, and a few pieces of cardboard.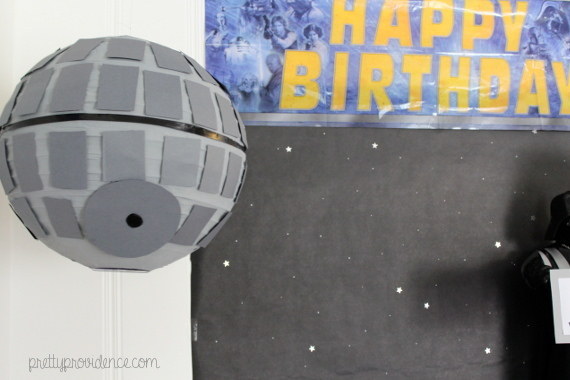 5.
You can even make a Death Star piñata.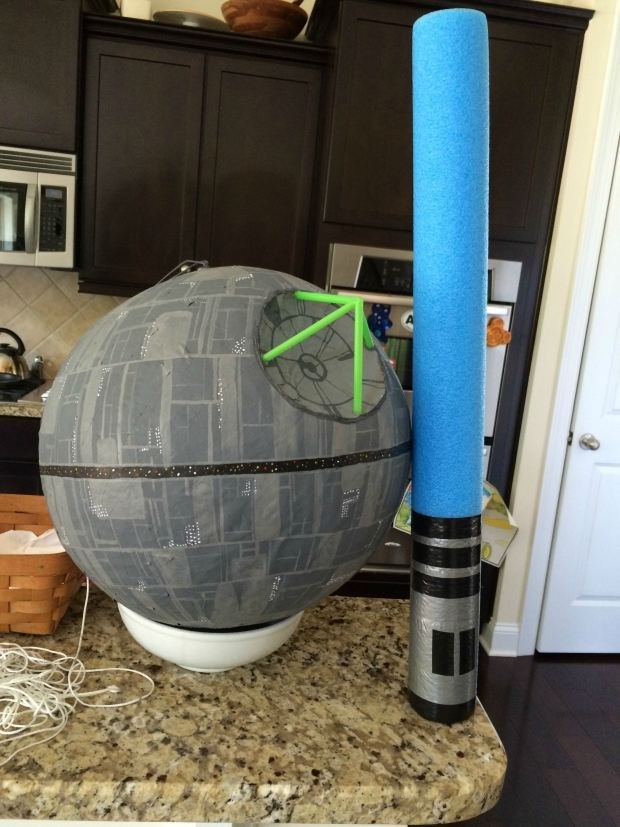 6.
Wrap free printables around utensils to make napkin lightsabers.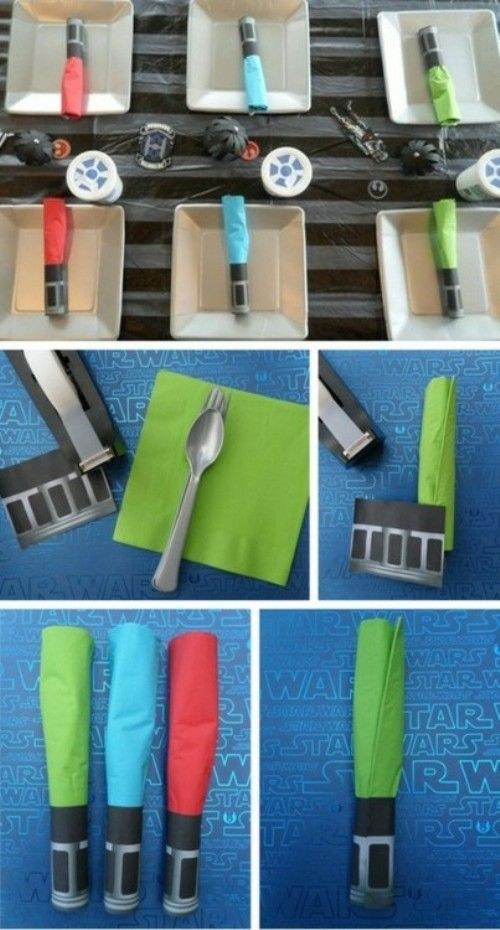 7.
Use permanent markers or colored duct tape to turn a dollar store trash can into R2-D2.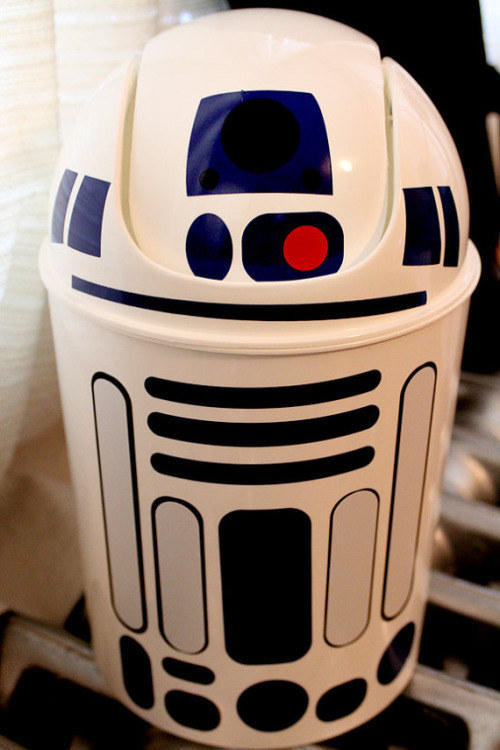 8.
This idea also works on a drink dispenser.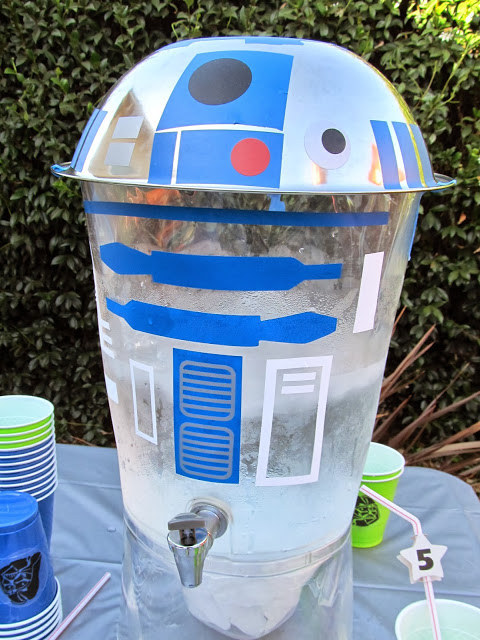 9.
Use a piece of plywood, some black paint, and star stickers for a photo backdrop.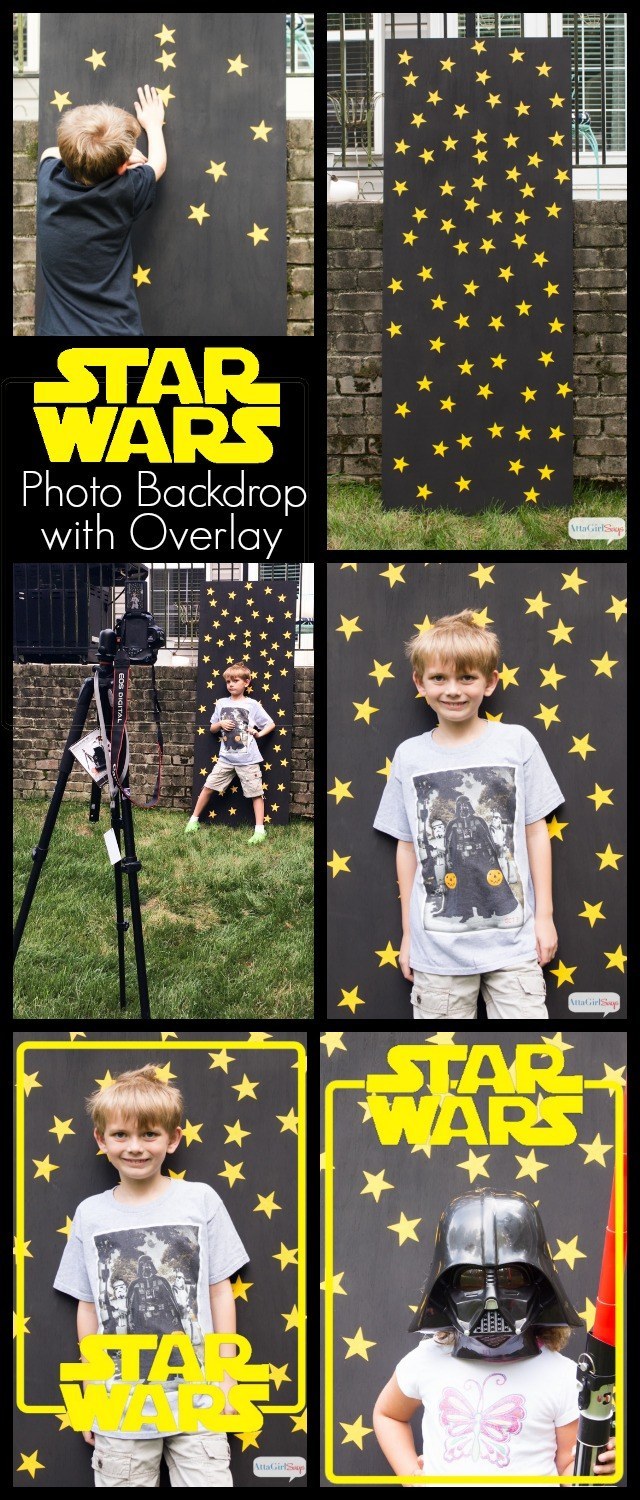 10.
And amp up the fun with some puntastic printable signs.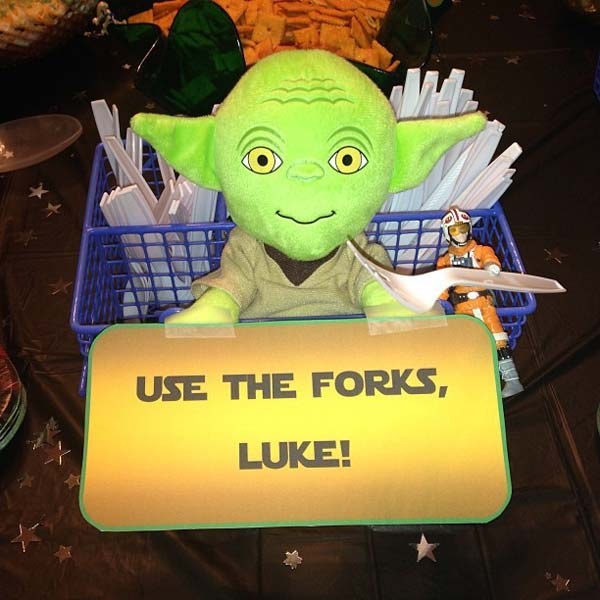 11.
You can also make and print out signs of your own.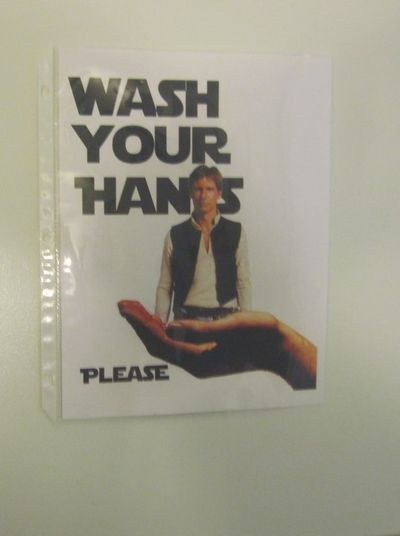 12.
Tape free printables onto a dollar store bowling set for a Stormtrooper face-off.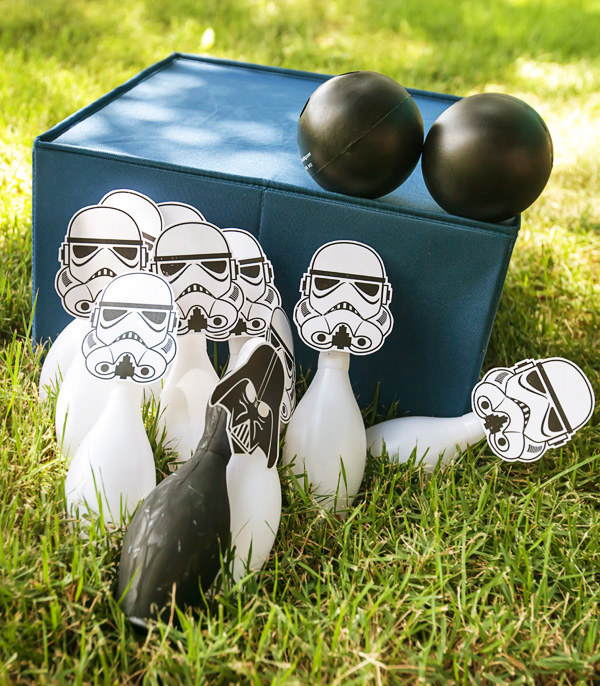 13.
Or use a cardboard box, some paint, and a few beanbags to make your own Death Star corn hole game.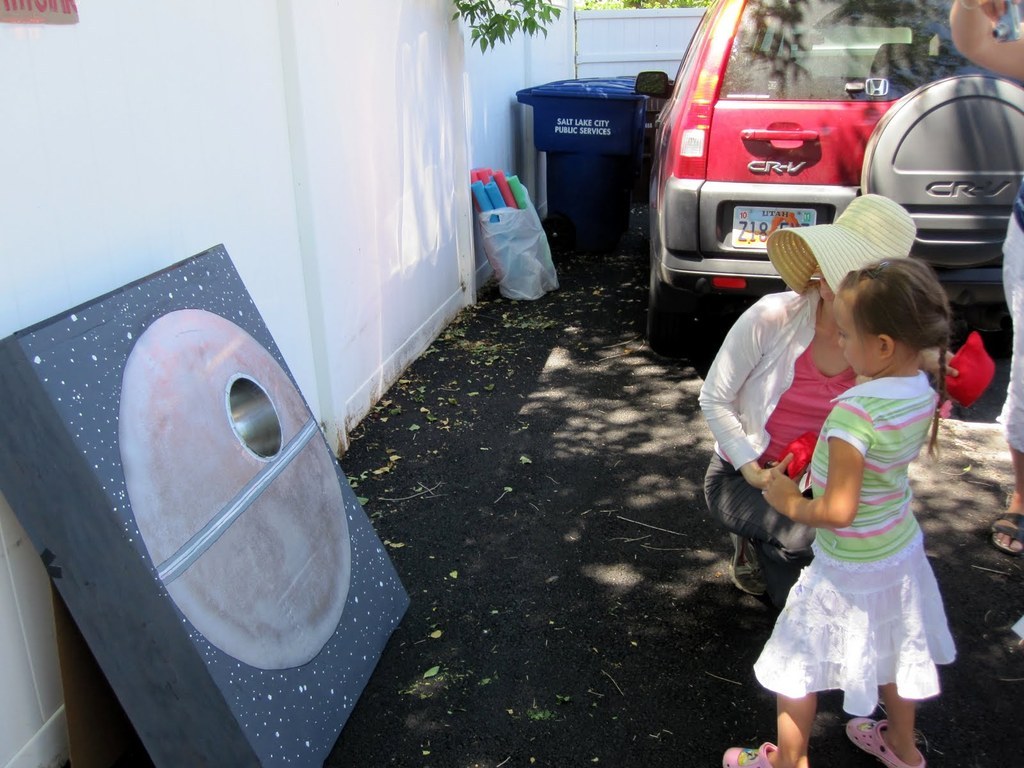 14.
If your party is indoors, tape low-hanging Stormtrooper balloons from the ceiling.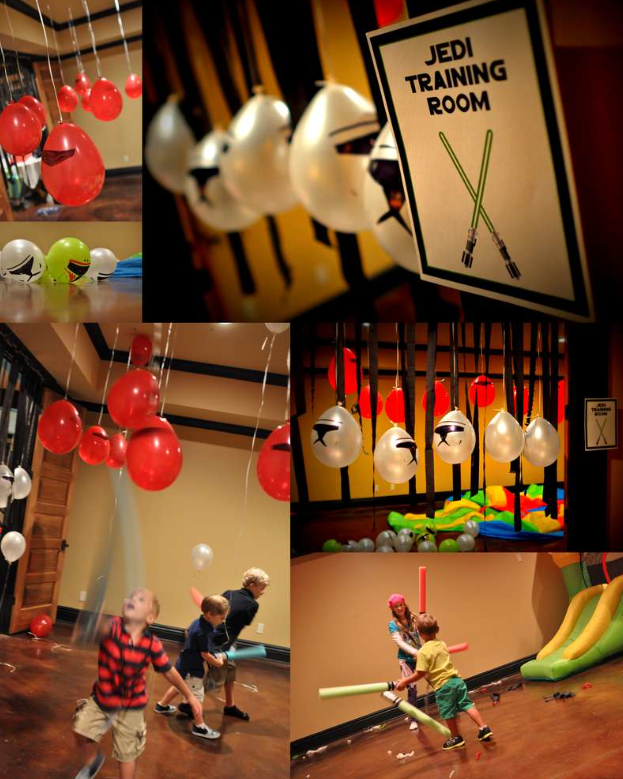 15.
Or, if you're looking for a no-contact game, have kids try to toss beanbags into each other's hula hoop "force fields."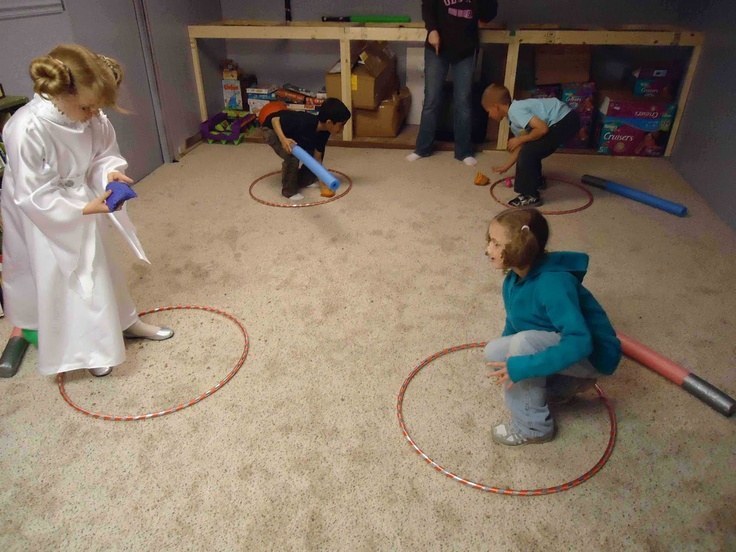 16.
And you can't forget this twist on a classic: pin the bun on the Leia.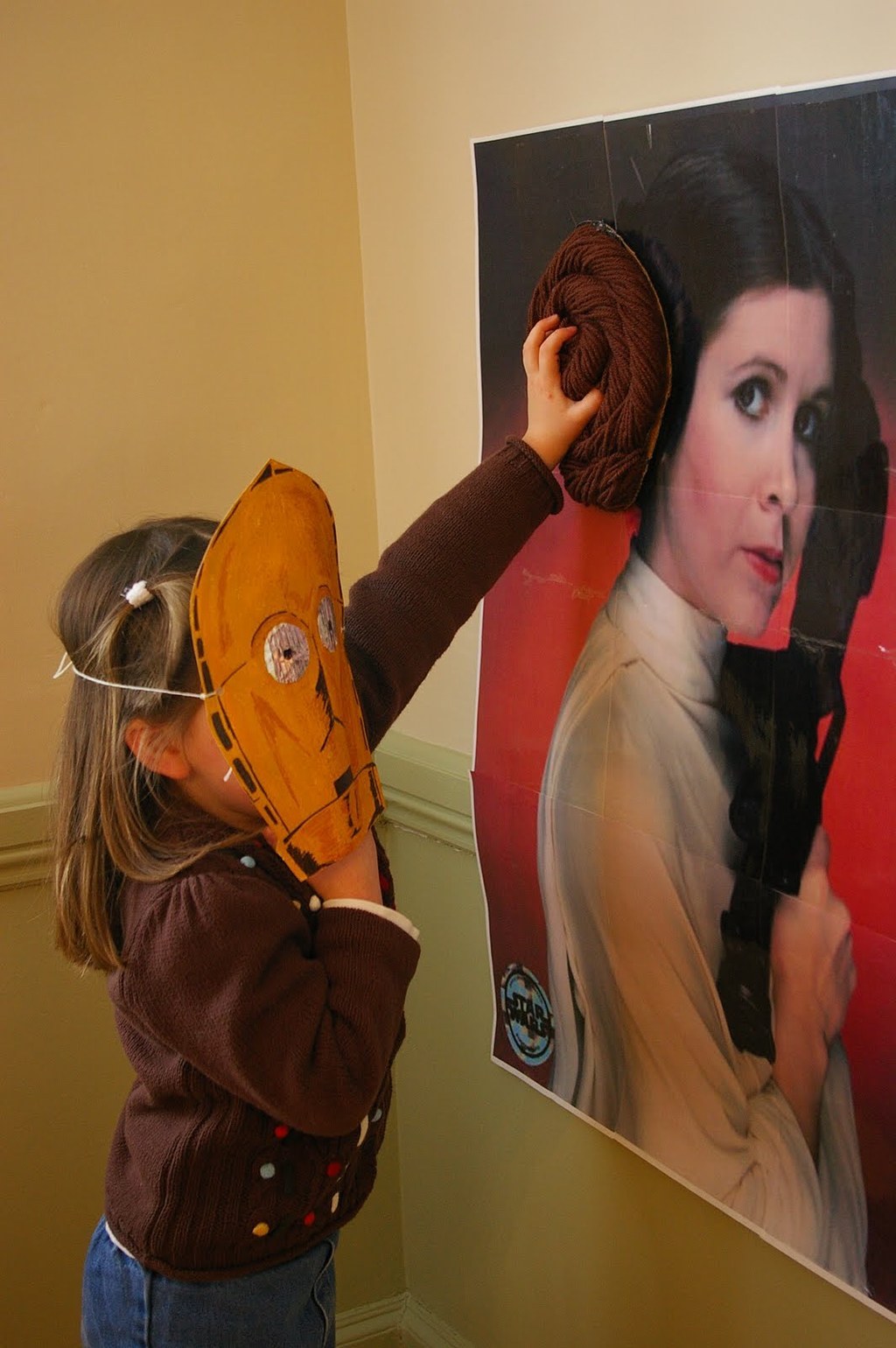 17.
Another idea: Freeze a Han Solo figurine in a tub of ice and let kids use dollar store water guns to free him from "carbonite."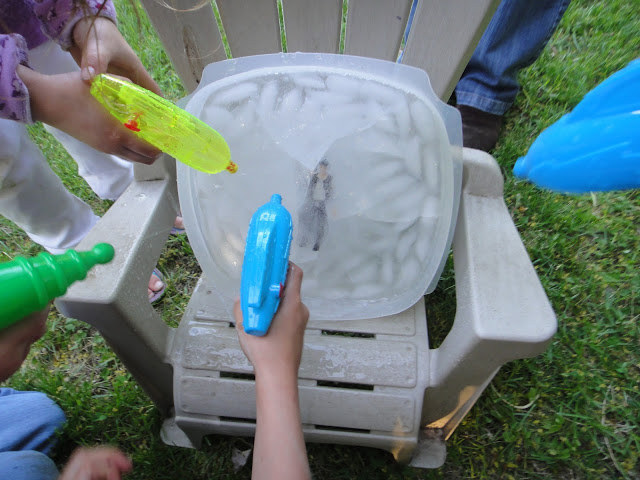 18.
Or kids can just eat their way to him in this Jell-O mold version.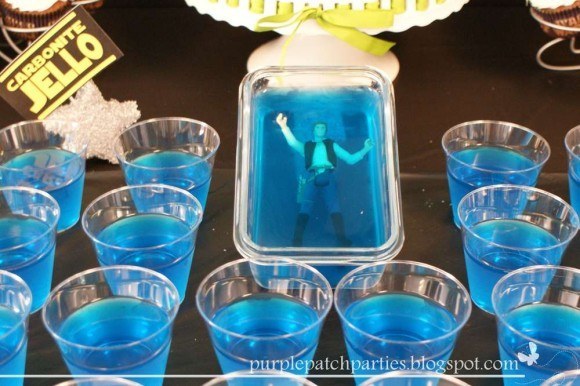 19.
For snacking, make easy lightsaber kabobs.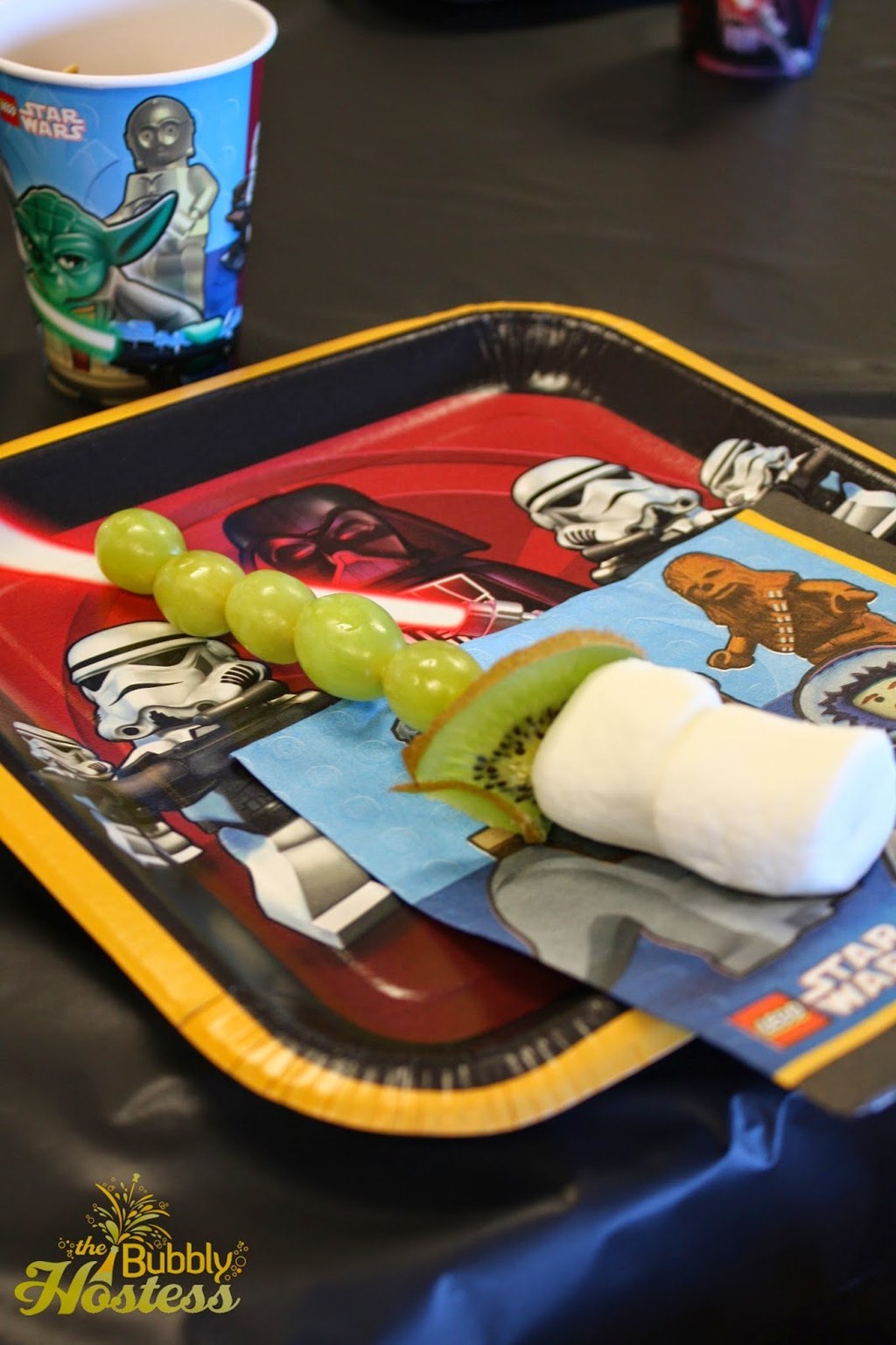 20.
Or use mini marshmallows, Oreo wafer cookies, and a little icing to make edible TIE fighters.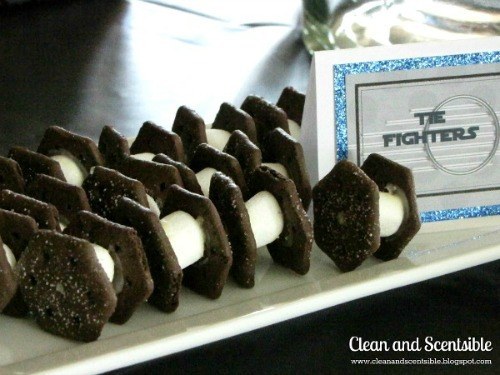 21.
Save money on a Star Wars cake by putting Stormtrooper marshmallows on top of cupcakes.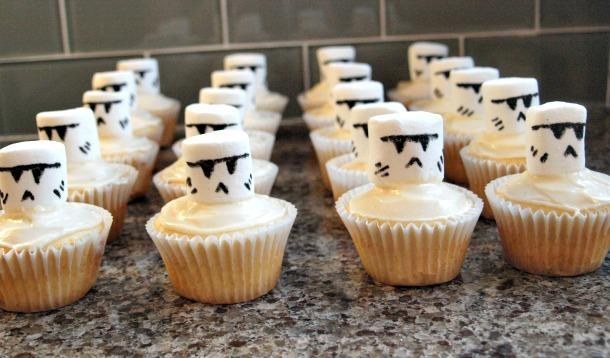 22.
You can also turn colorful cupcakes into one long lightsaber.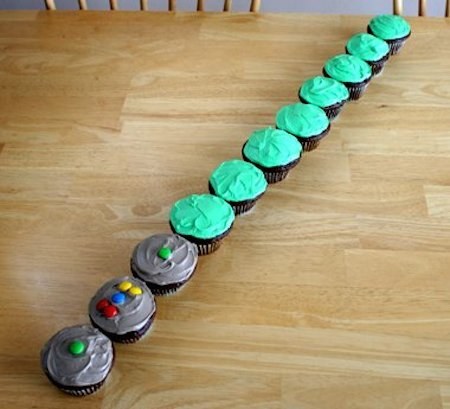 23.
Or just make a big, beautiful garbage compactor and call it a day.