1.
When she showed up to the Whitney Museum Of American Art in NYC looking like a piece of art herself: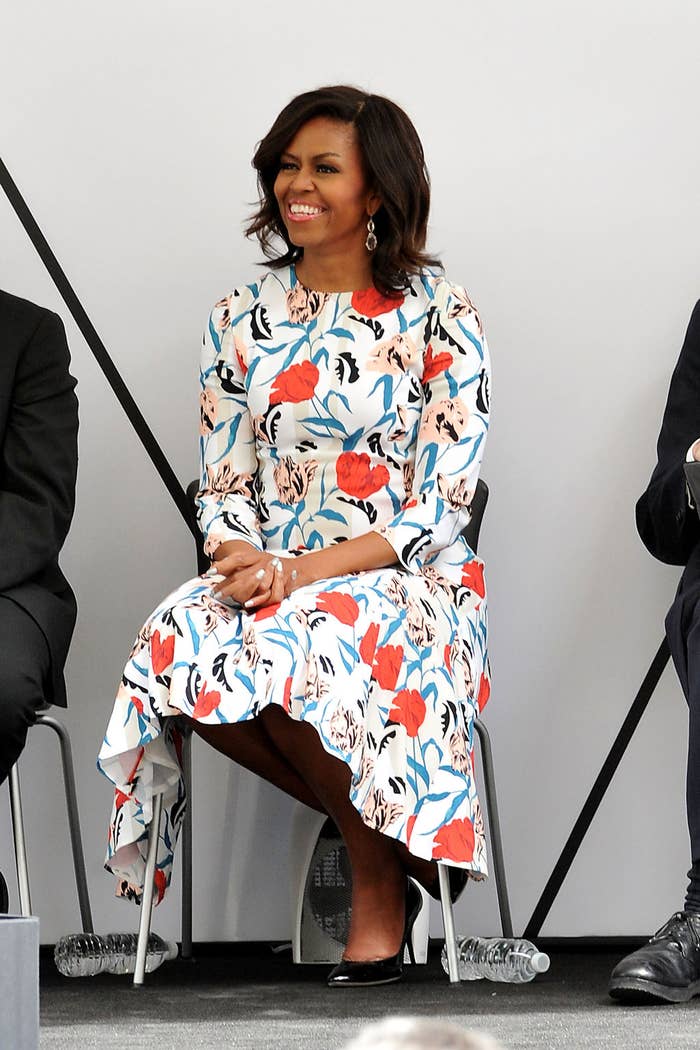 2.
When she kept it chic with this flowy navy dress: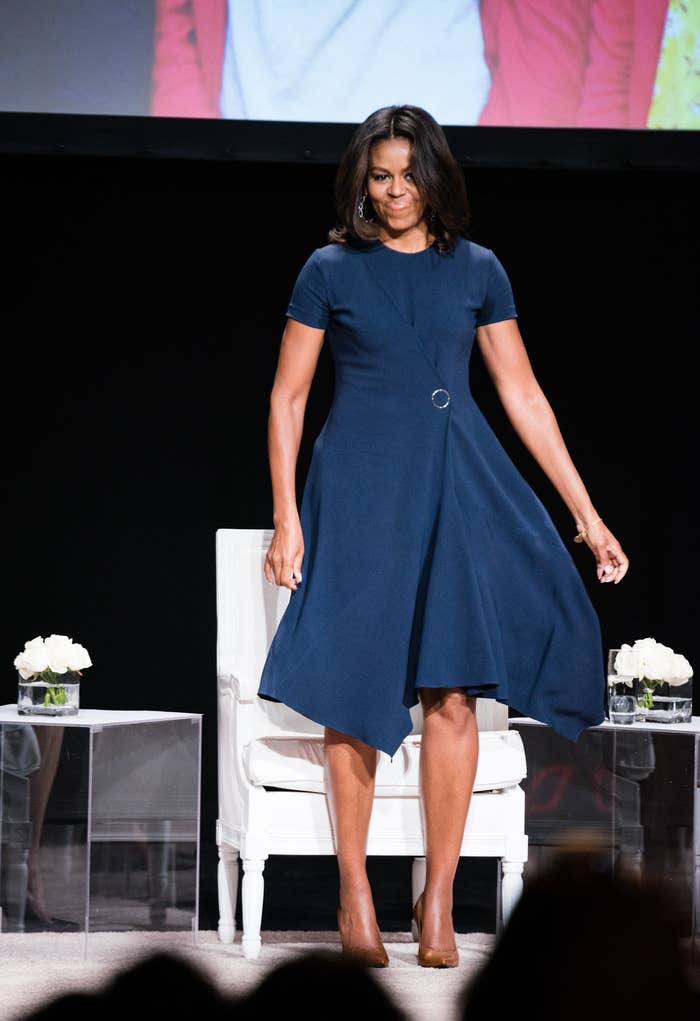 3.
When she straight-up looked like a movie star in this emerald stunner: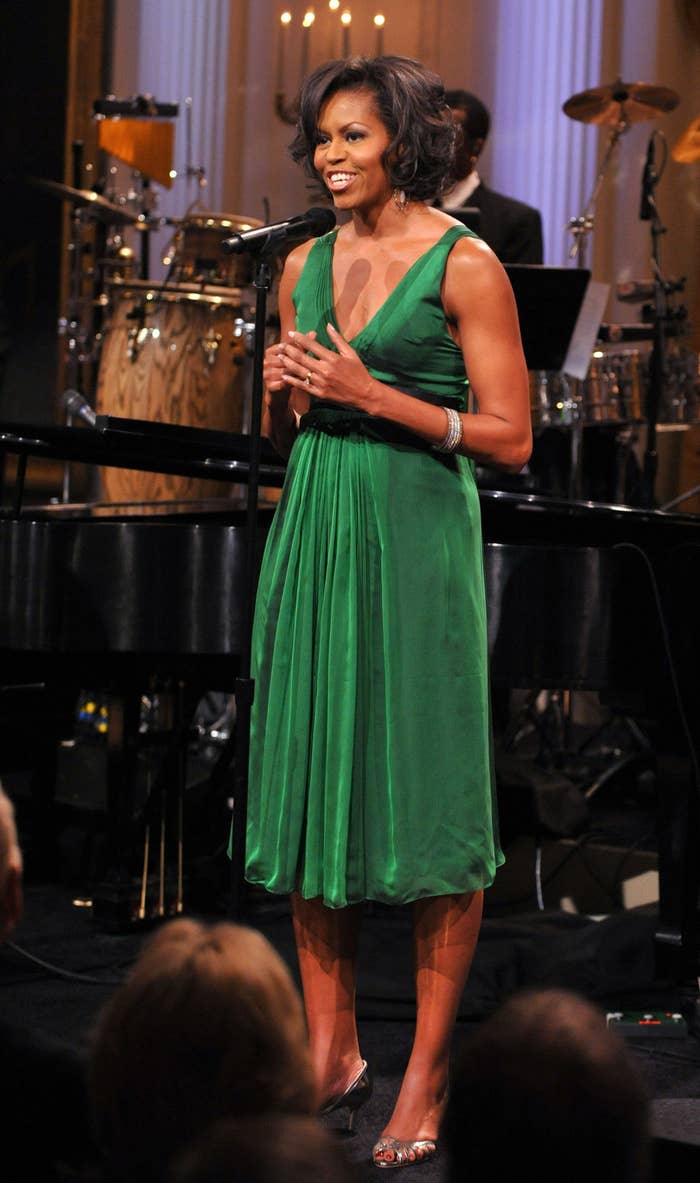 4.
When she rocked this off-the-shoulder trumpet dress and we almost died: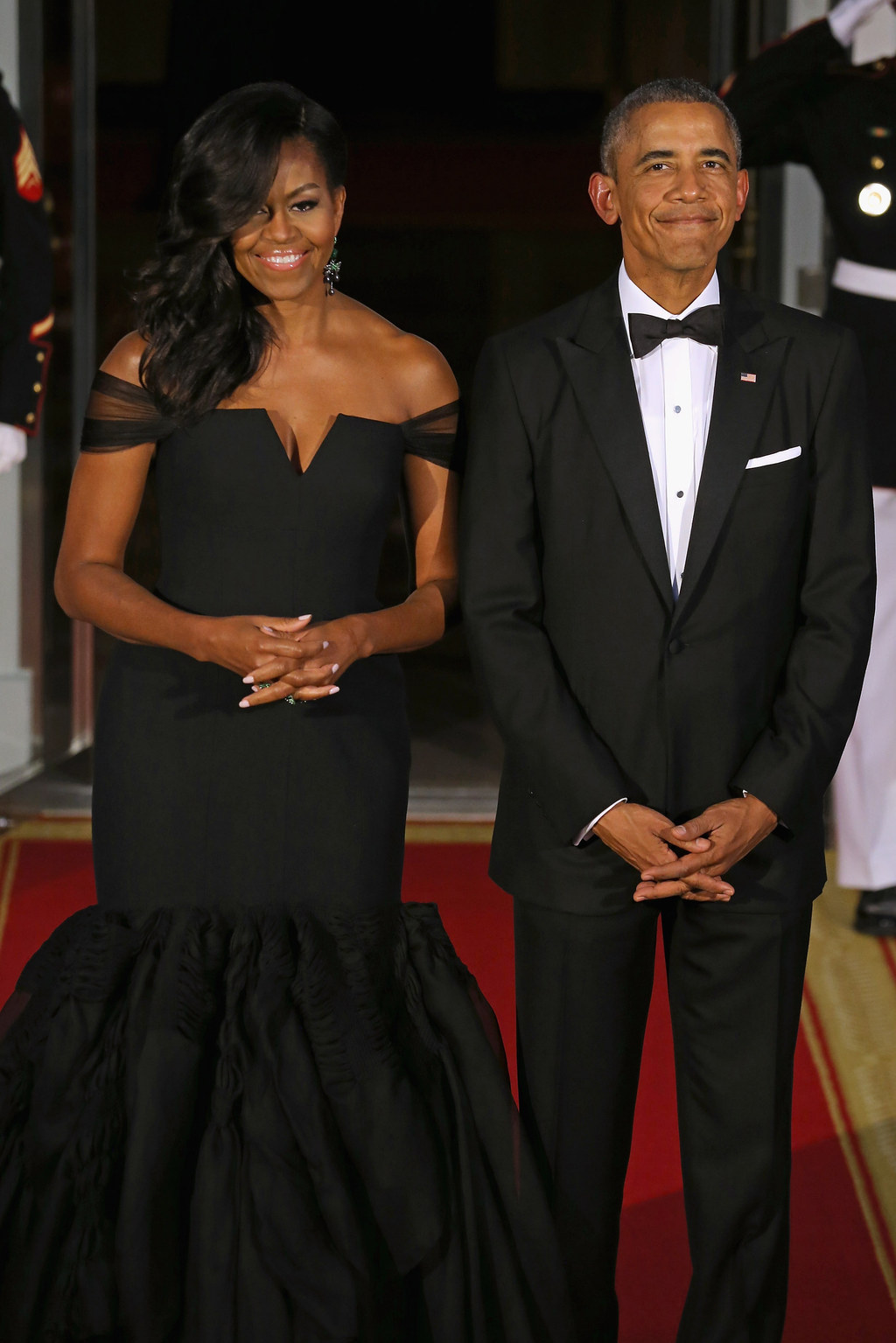 5.
When she SLAYED in powder blue: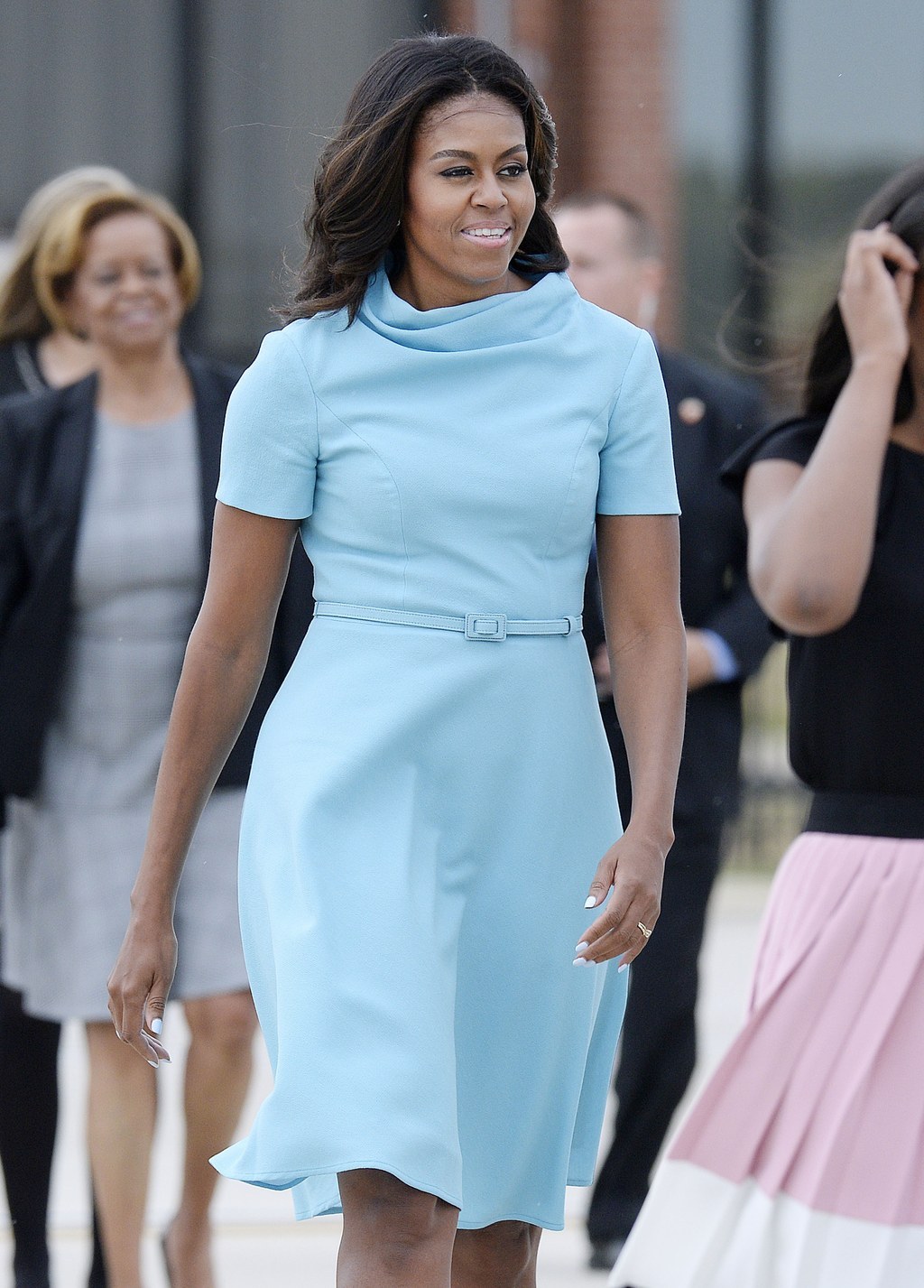 6.
When she showed Canada how it's done with this classy floor-length gown: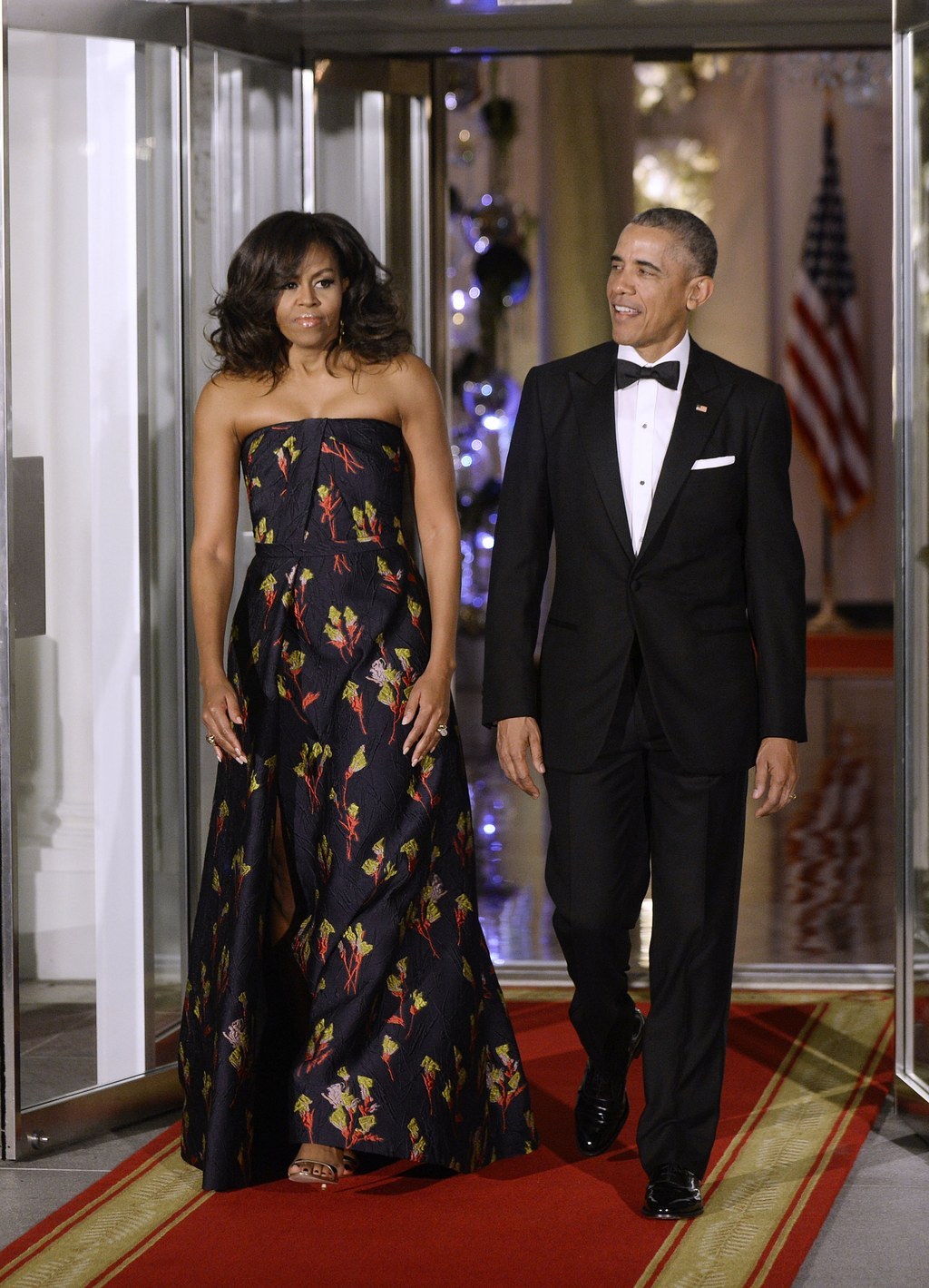 7.
When she shimmered in this glittery champagne piece: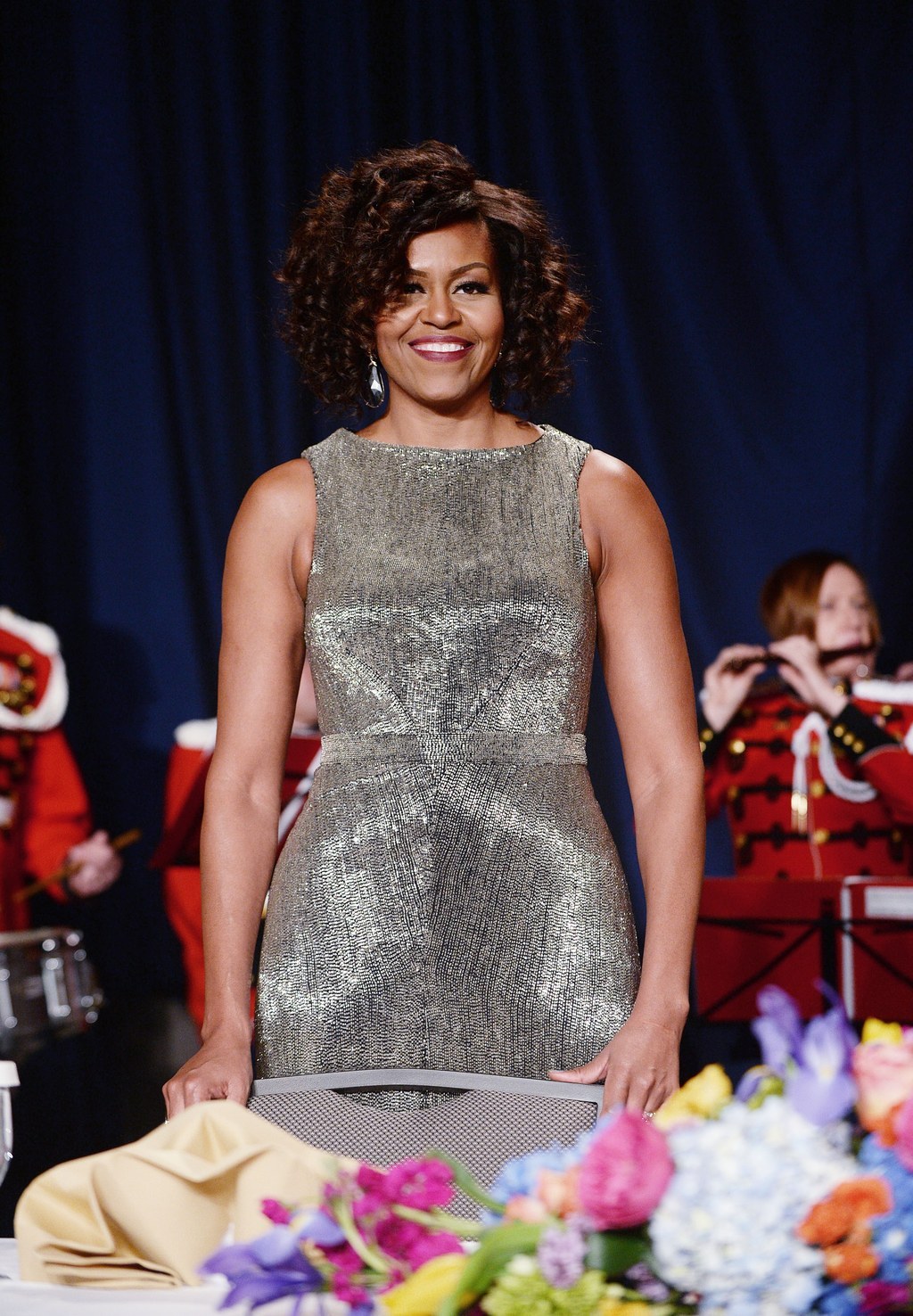 8.
When she killed it with this patterned take on horizontal stripes: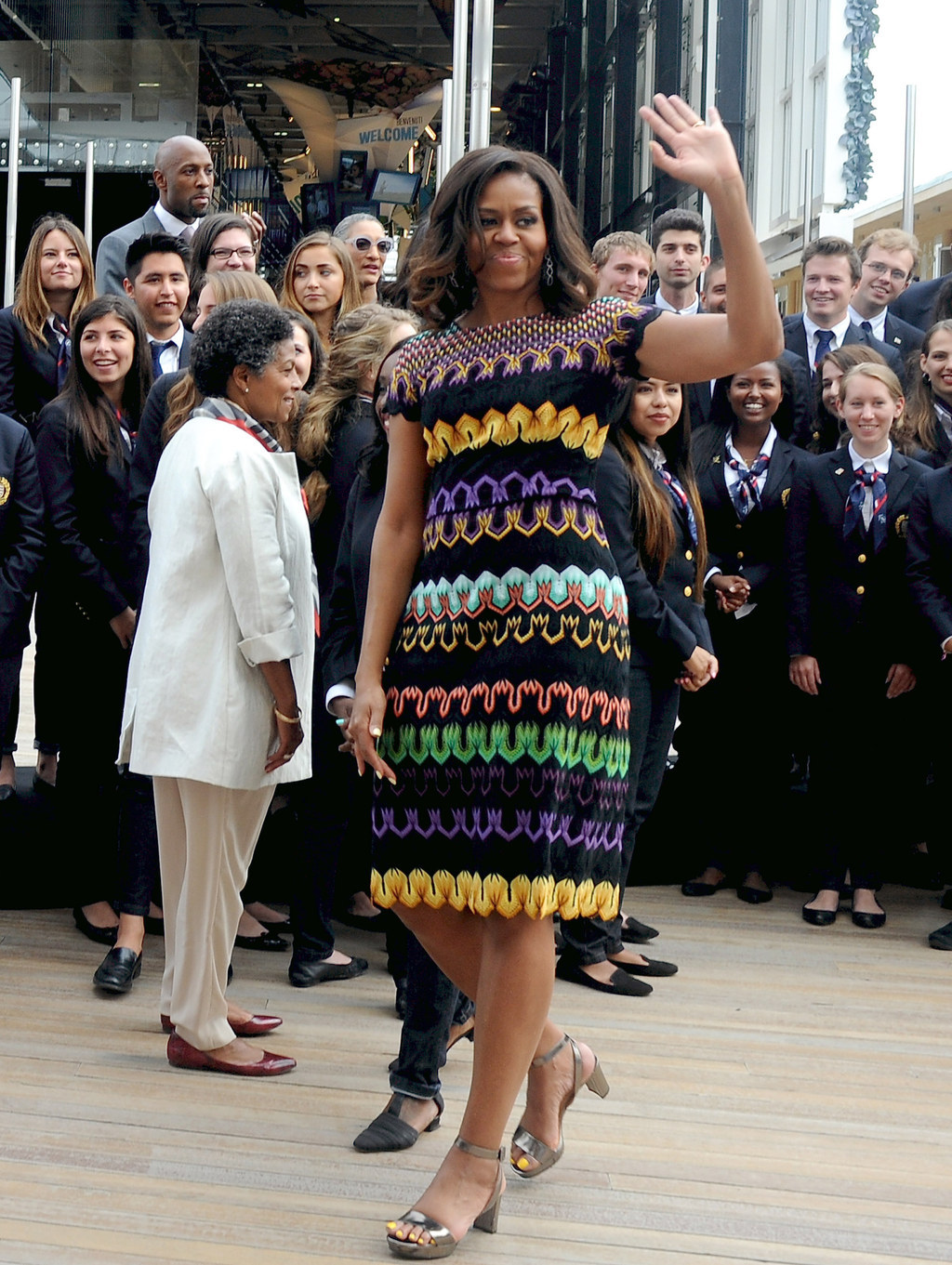 9.
When she was back at it again with the white off-the-shoulder dress: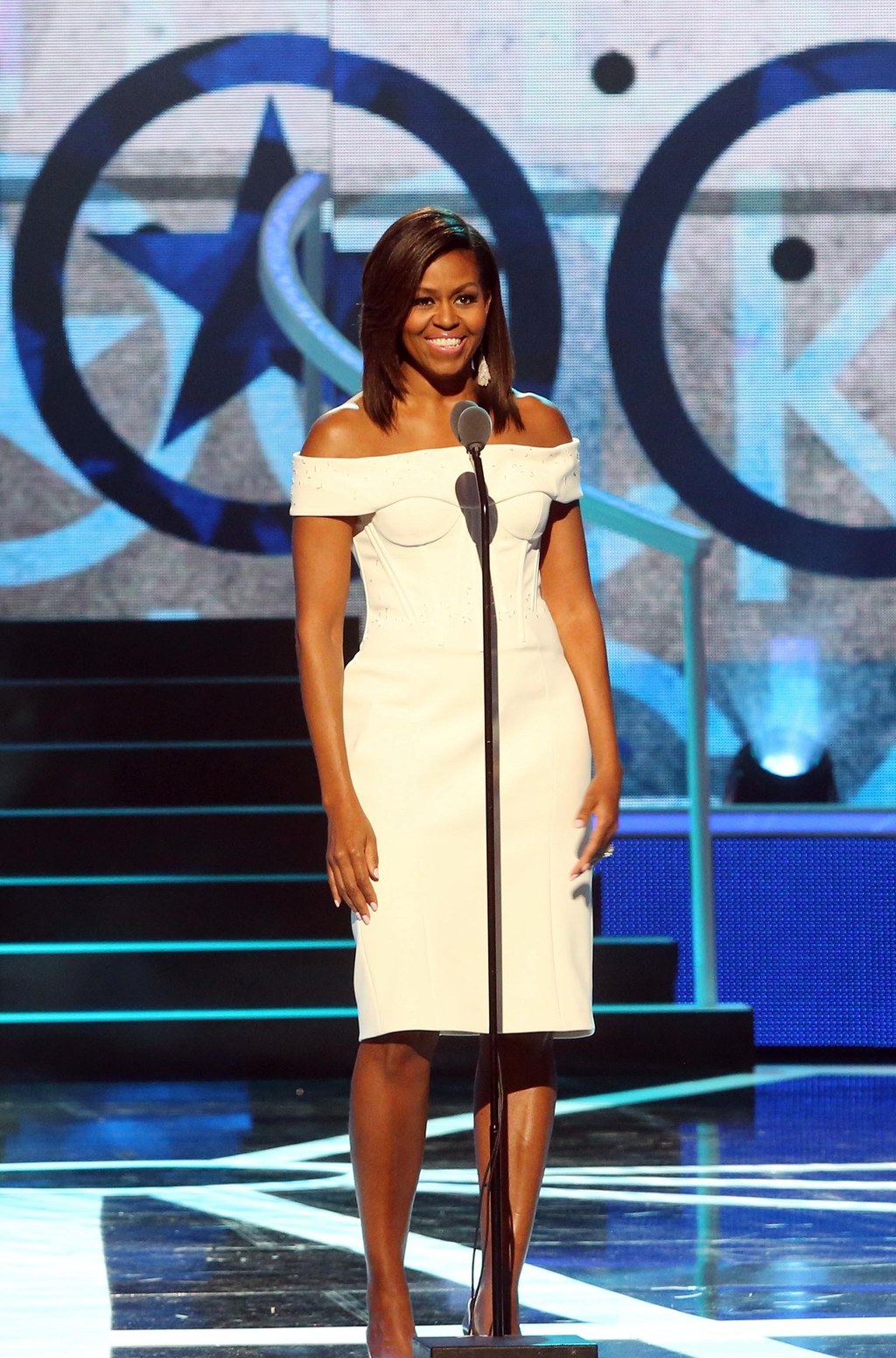 10.
When she showed off her clear color palette prowess with this melon, high-neck item: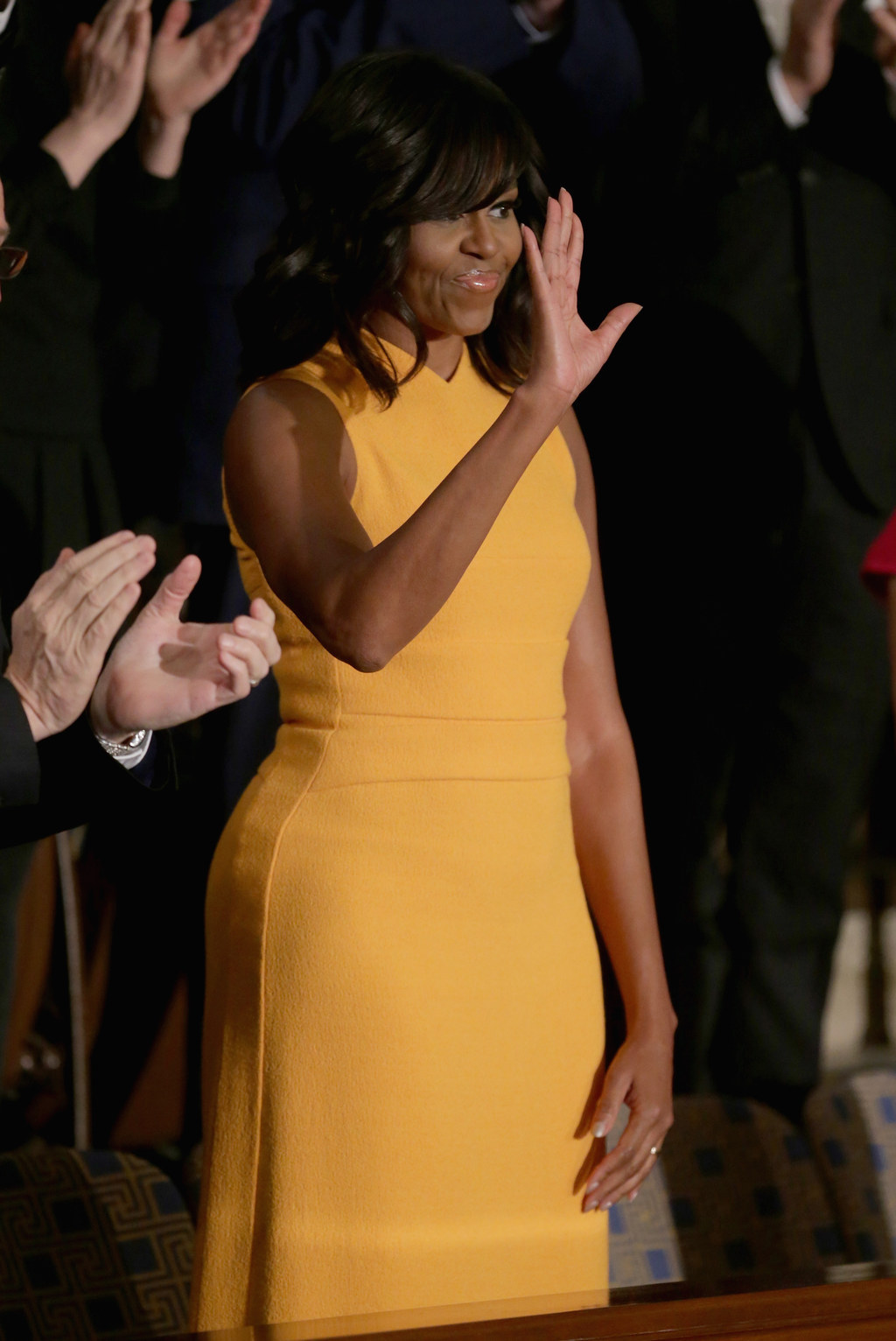 11.
When she looked fierce in this quarter-sleeve patterned classic: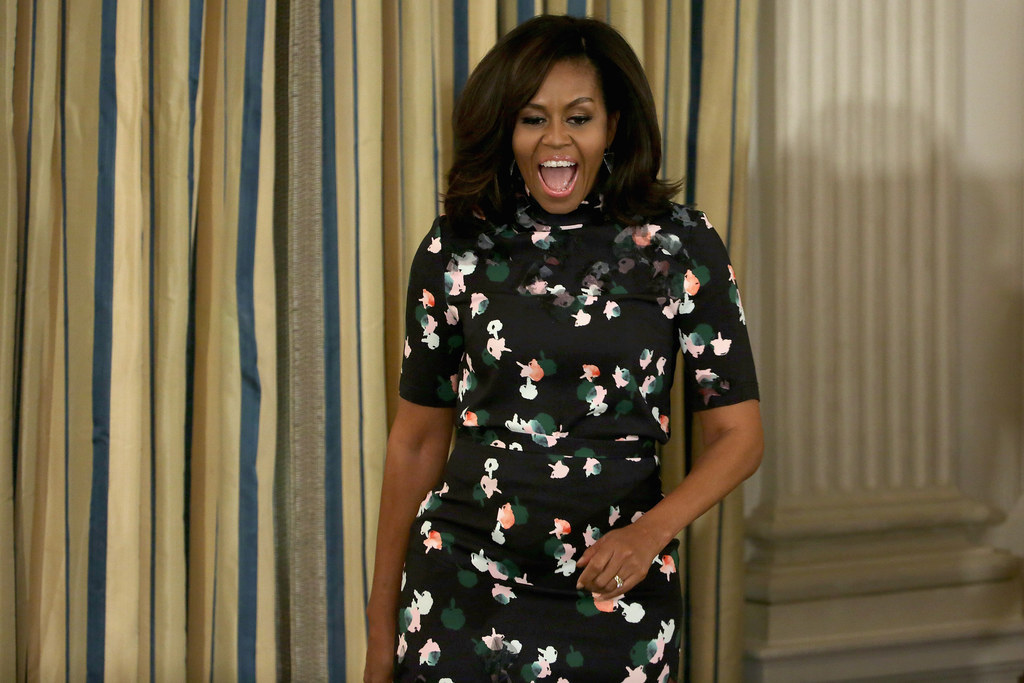 12.
When she was White House royalty in this strapless blue-and-black tiered dress: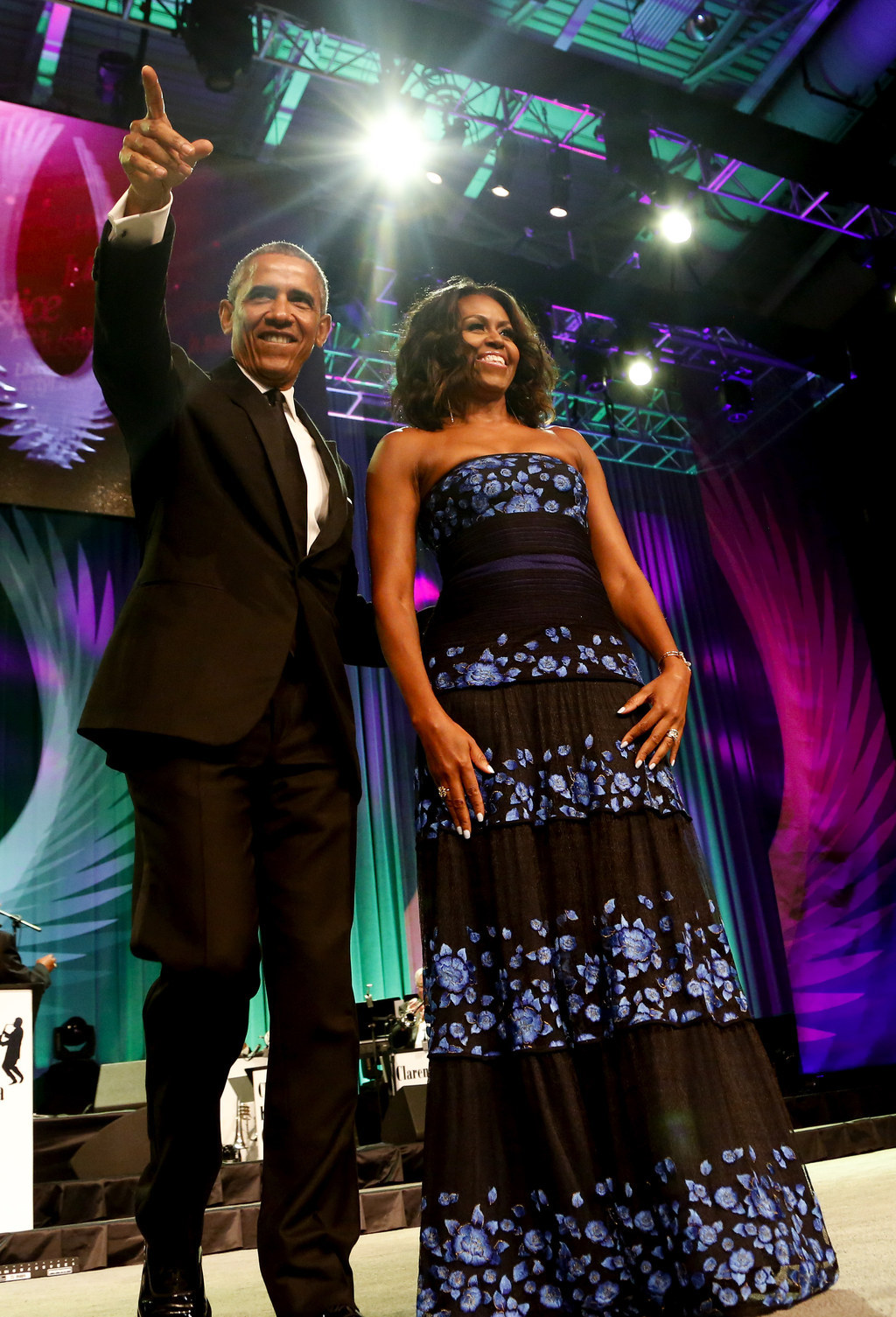 13.
When she gave high-fives in this dimensional floral dress wearing her brilliant smile: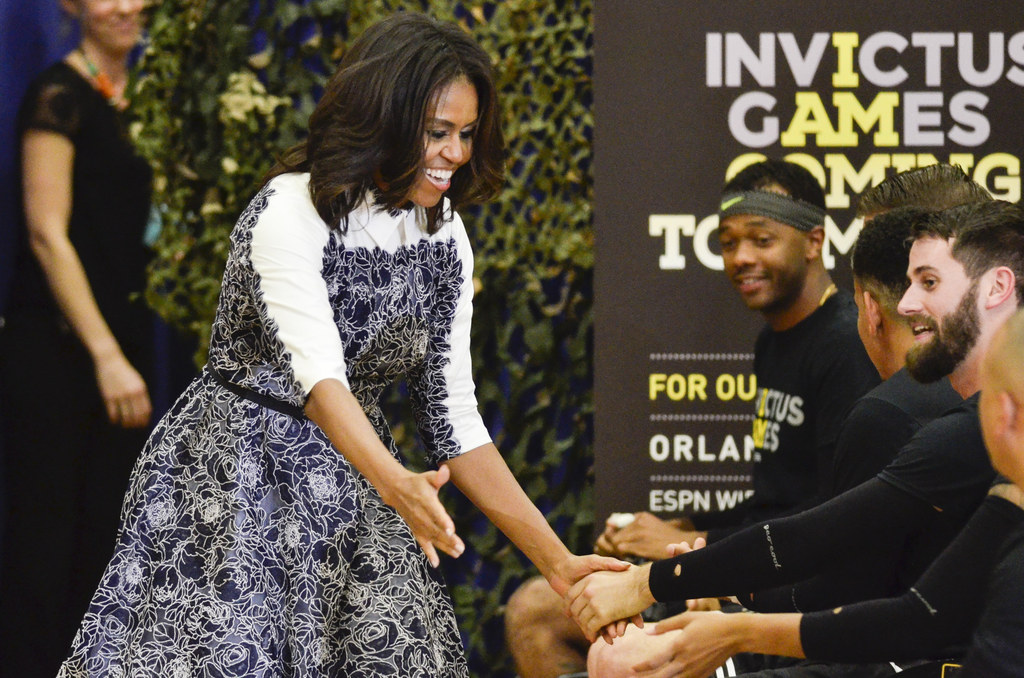 14.
When she radiated in this olive number: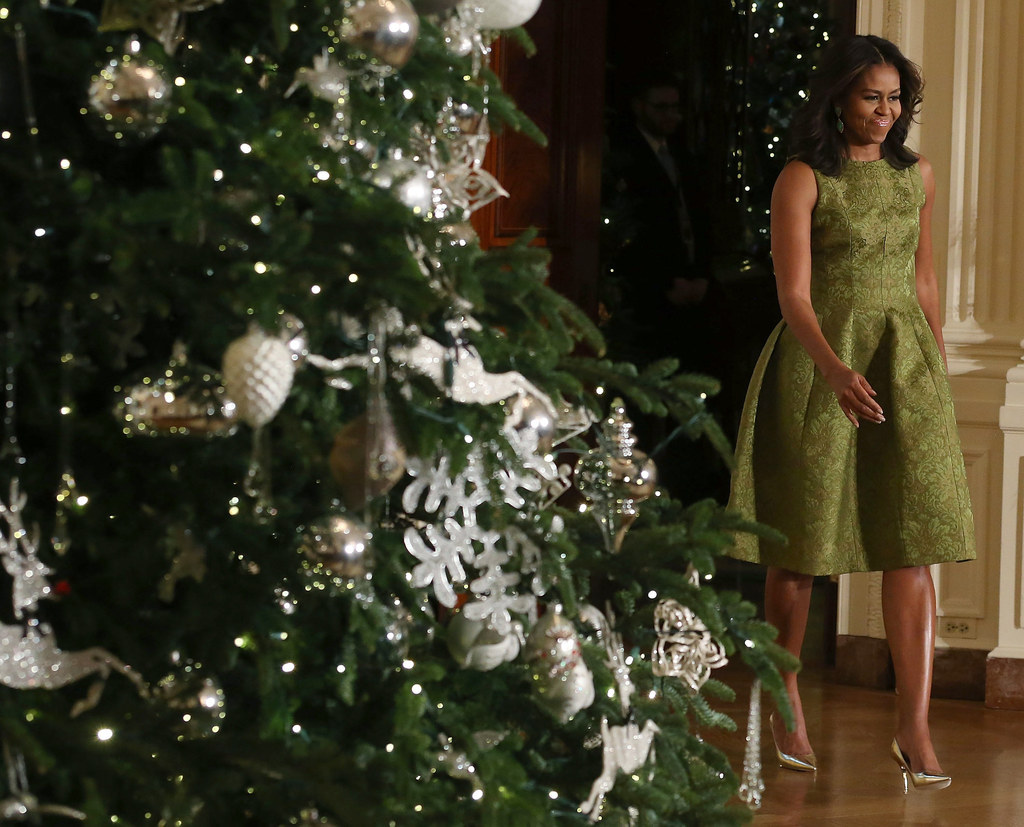 15.
When she hopped on a bike in this blue and brown lattice patterned dress for International Women's Day: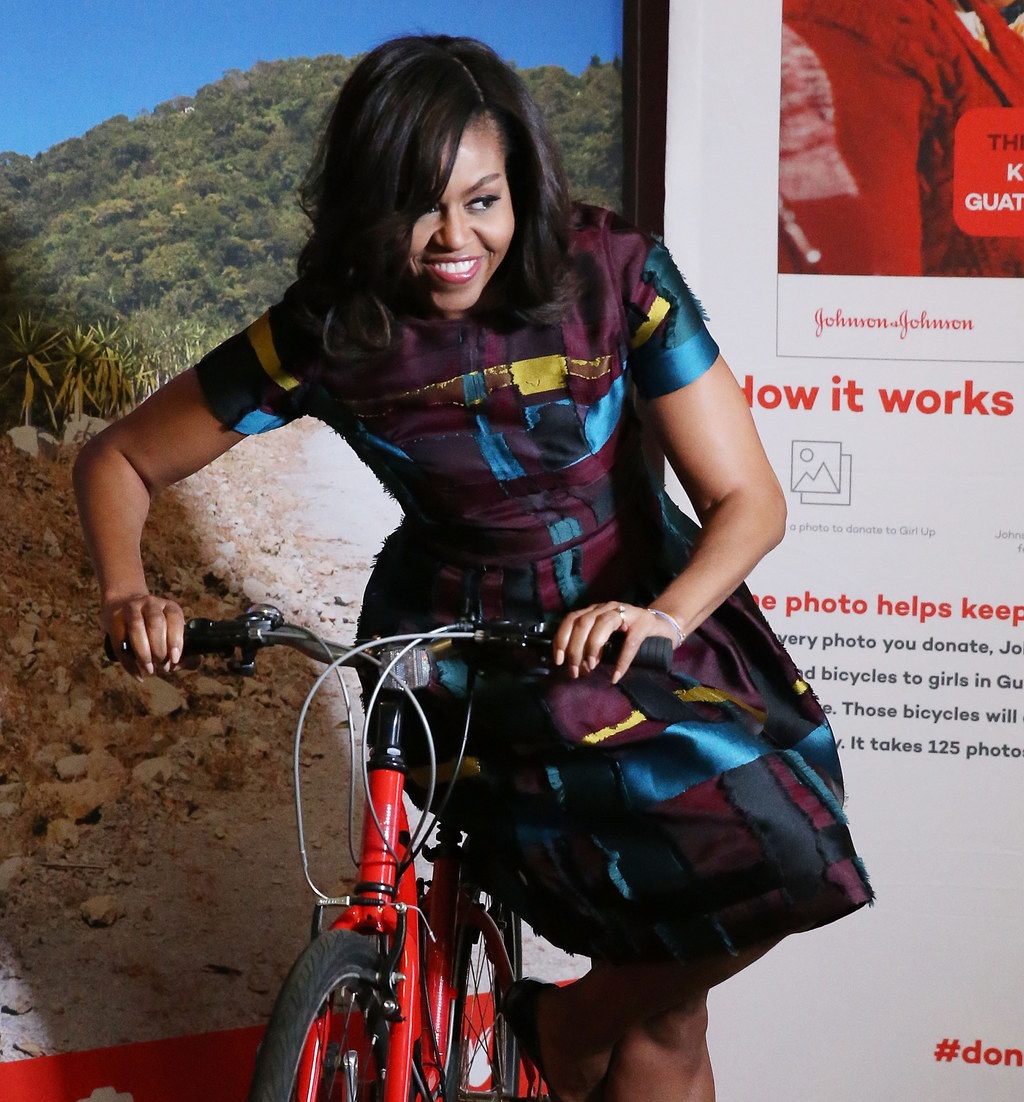 16.
When she was an optical illusion in this flowy-sleeved number: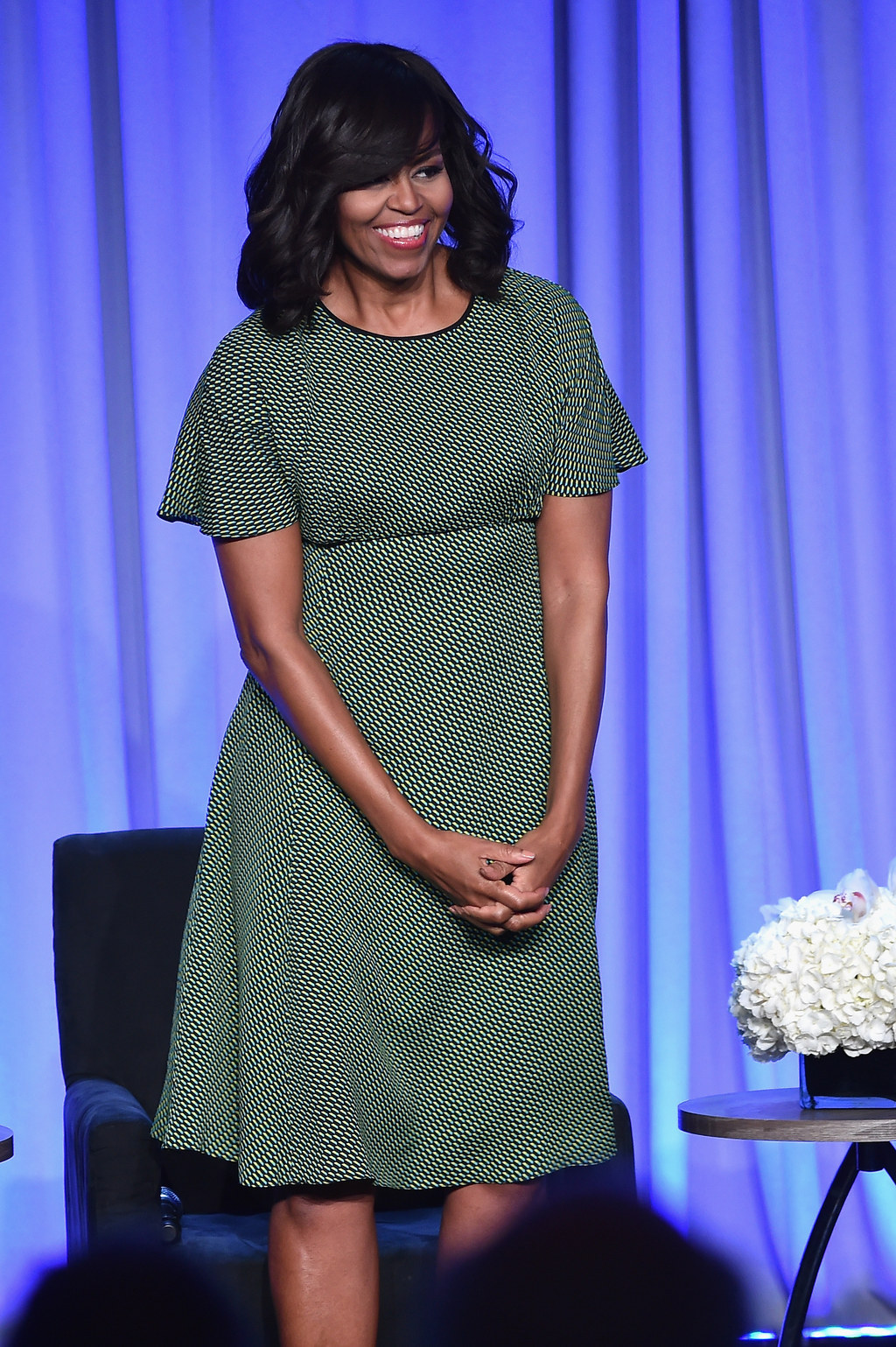 17.
When she looked all-American and positively perfect for the Fourth of July: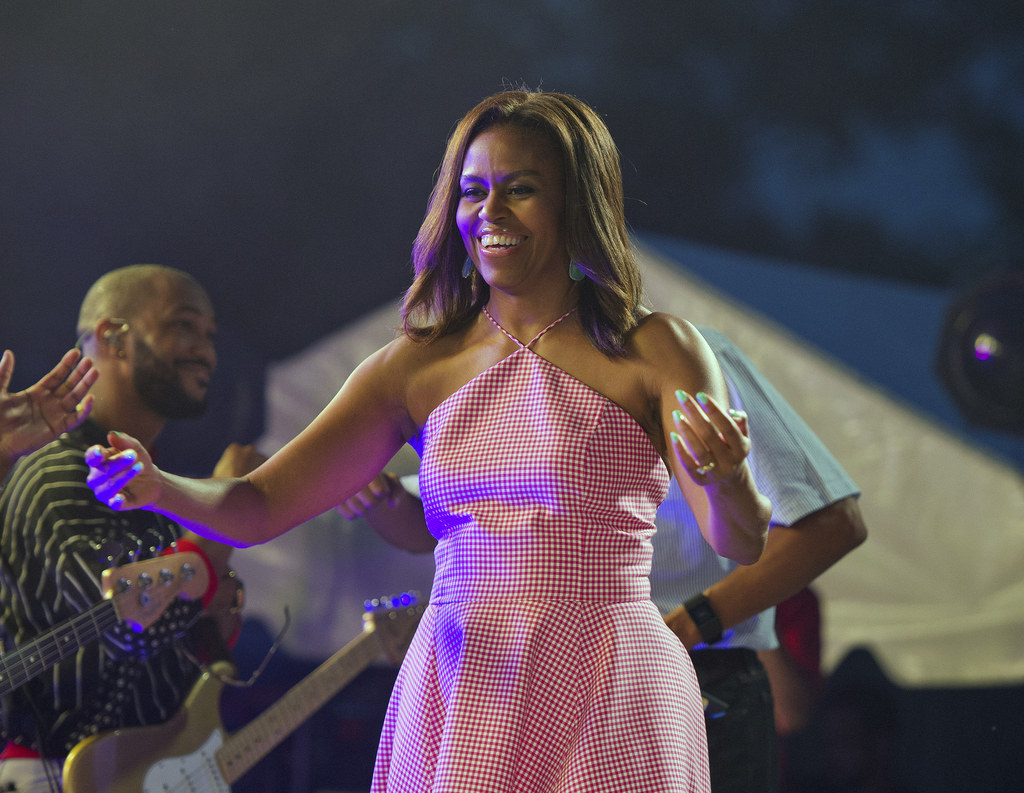 18.
When she showed up in Milan already winning in this shirt/skirt combo: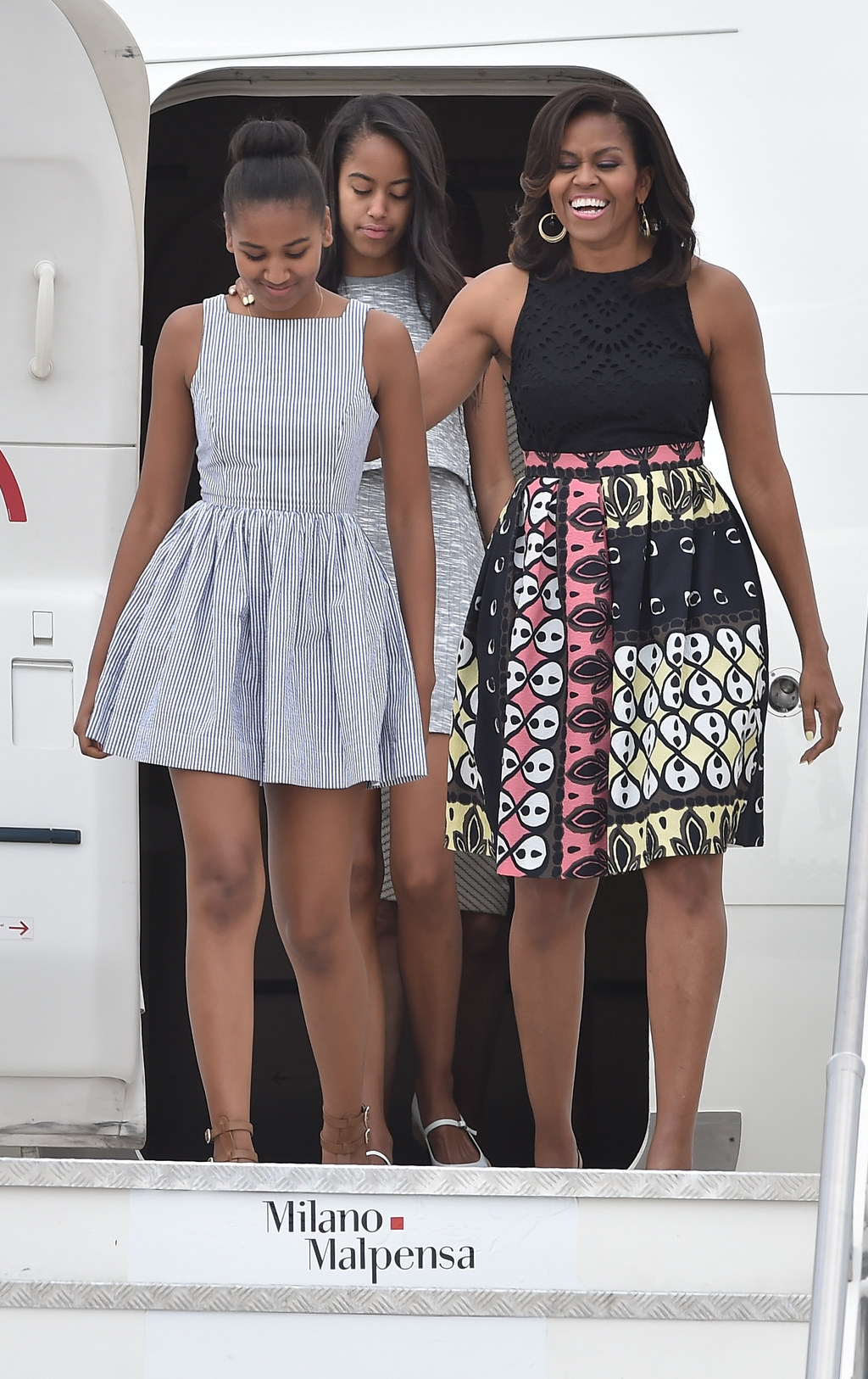 19.
When she looked like a stunning bouquet and people couldn't get enough: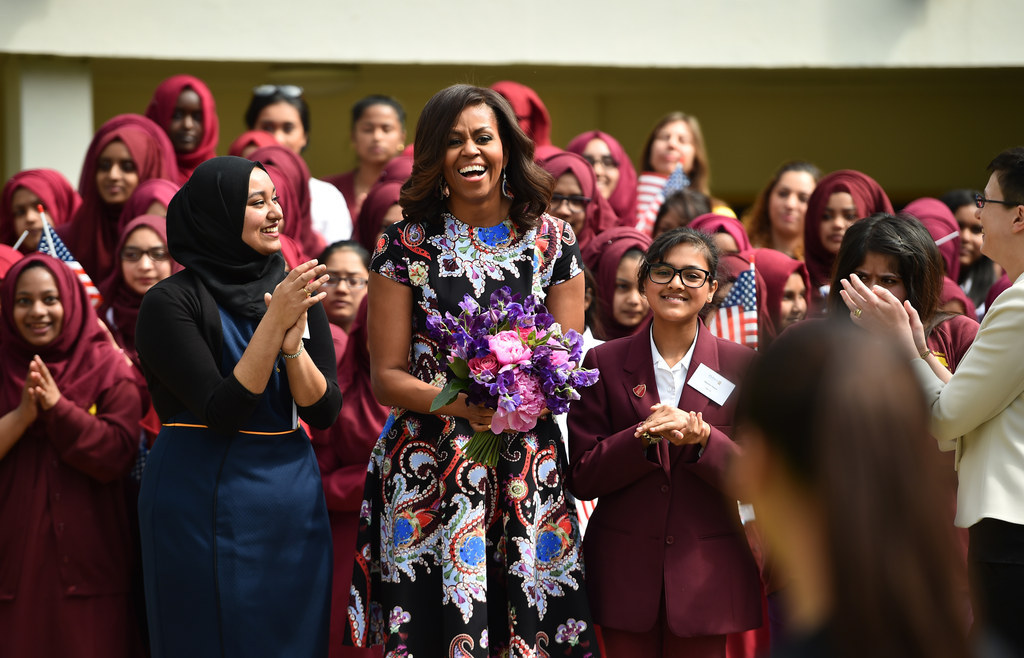 20.
When she killed it in a chic, simple floral long-sleeve: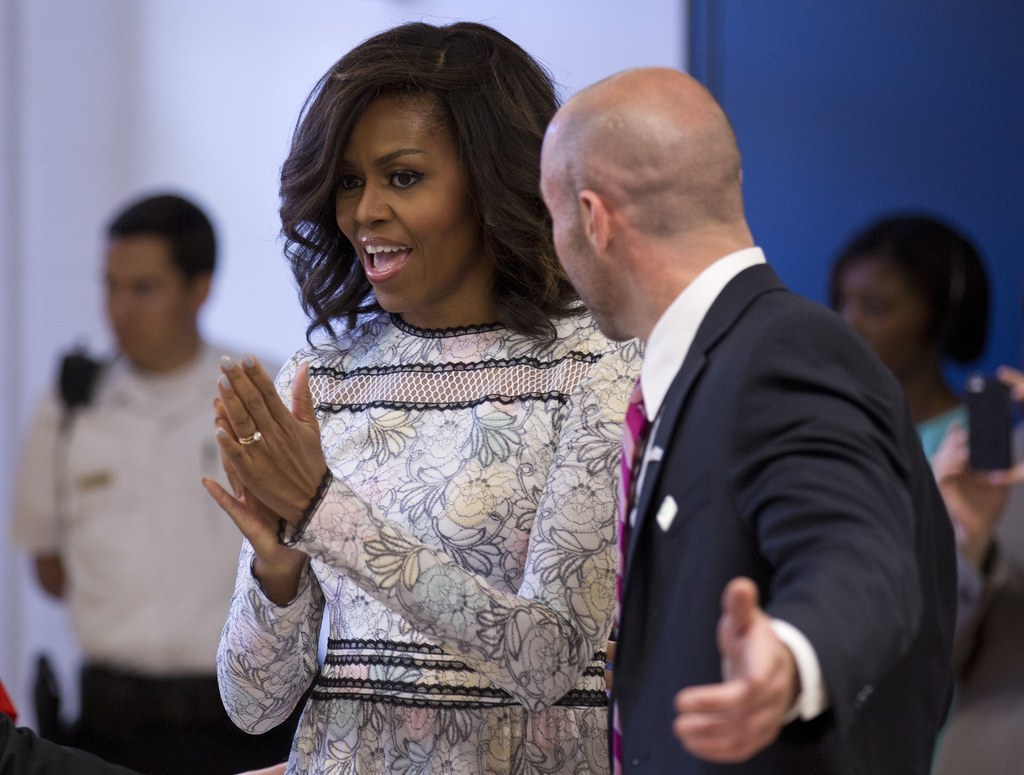 21.
And when she was a TOTAL QUEEN in this purple gown:
Keep ~slaying~, Michelle.