For makeup addicts, lipsticks are like members of the family.
First, a vegetable base and a pigment that love each other very much get together to make a *formula.*
Then, the mixture is heaped onto mechanical rollers that fully mix and smooth the formula.
After the formula is complete, various shades are melted down in a microwave...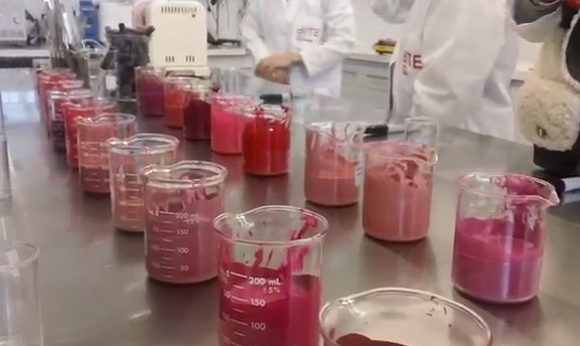 And then mixed together to make different colors.
The shades are then poured into a small metal mold.
When they come out of the freezer, any excess is scraped off with a cute mini spatula.
And then, like *MAGIC,* the mold is popped open.